Comic Book Herald has the following guides for reading DC Comics:

Dive In To DC Universe Comics
The 40 most essential reads in DC Comics from the 40's through the 90's! Includes classics like Batman: Year One, the Dark Knight Returns, and Superman: Man of Steel, among many others.
This guide will cover the 25 most essential DC Comics stories during the 2000's (leading up to DC's New 52)!
The simplest guide for approaches to start reading DC Comics this year.
DC Characters Reading Orders
America's Best Comics (Tom Strong, Promethea, etc)
Damian Wayne (Robin, Son of Batman)
Darkseid (New Gods, 4th World)
Nightwing (Richard Grayson, First Robin)
Question (Vic Sage, Renee Montoya)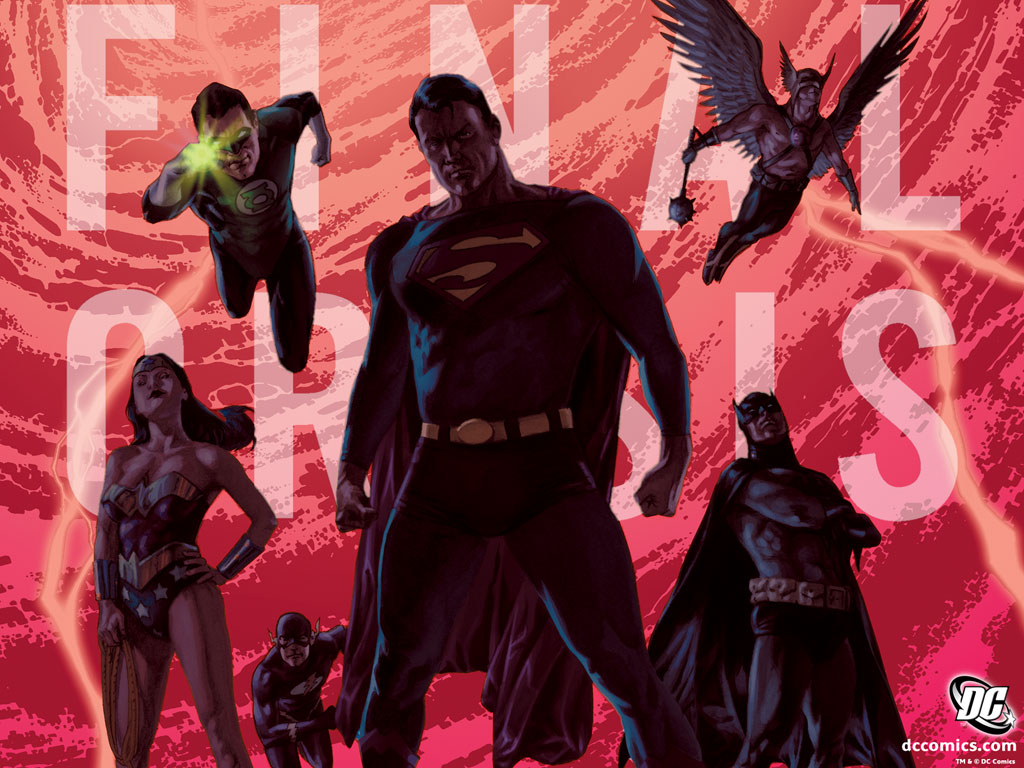 DC Comics Event Timeline
Crisis on Infinite Earths
(1985)
Legends
(1986)
Watchmen (1986)
Frank Miller's Batman Year One & Dark Knight Returns (1986)
Millenium
(1988)
Cosmic Odyssey
(1988)
Invasion!
(1989)
The Janus Directive (1989) – The issues and reading order this event can be found within the Suicide Squad reading order, as Suicide Squad Vol. 4
Wonder Woman: War of the Gods
(1991)
The Death of Superman
(1992)
Check out Comic Book Herald's full Death of Superman reading order.
World Without a Superman
(1993)
The Return of Superman
(1993)
Bloodlines (1993)
Knightfall
(1993)
Zero Hour
(1994) – You can find some additional reading for Zero Hour in the Green Lantern reading order.
Underworld Unleashed
(1995)
The Final Night
(1996)
DC vs. Marvel Comics (1996)
Kingdom Come
(1996)
DC One Million
(1998)
Day of Judgment
(1999)
JLA: Earth 2
(2000)
DC Reading Order (2000 to Infinite Crisis)
The Comic Book Herald guide to getting up to speed with the DC Comics of the 2000s. Check out the full DC reading order! Includes:
Our Worlds at War
(2001)
Identity Crisis (2004)
Seven Soldiers
(Feb 2005 to Oct 2006)
Infinite Crisis
(Nov. 2005 to May 2006)
52
(March 2006 to May 2007)
Sinestro Corps War
(2007) – Expanded set up comics are included in the Green Lantern reading order.
Final Crisis
(2008)
Batman: Battle For the Cowl
 (2008) – This would be the perfect time to check out Grant Morrison's run on Batman.
Blackest Night Reading Order (2009)
Brightest Day Reading Order (2010)
Flashpoint
(2011)
The New 52 (2011 – 2016)
The New 52 reading order includes every DC Comic that was released from 2011 to mid-year 2016. This also includes all New 52 event reading orders such as Night of the Owls or Forever Evil!
Convergence Reading Order (2015)
A complete, annotated Convergence reading order for new DC comics fans!
DC Rebirth (2016)
Dark Nights: Metal (2017)
DC Rebirth Year Two (2017-2018)
Doomsday Clock (2017-2018)
DC Rebirth Year Three (2018-2019)
Heroes in Crisis (2018-2019)
Event Leviathan (2019)
Year of the Villain (2019)
DC Rebirth Year Four (2019-2020)
Year of the Villain: The Infected (2019-2020)
Legion of Super-Heroes: Millennium (2019)
Dark Nights: Death Metal (2020 – )