Jimmy Olsen is one of the most recognizable supporting characters in comics, and for my money, the most famous pal in history. The red-headed bow-tie wearing Daily Planet photographer is up there with Archie and Dennis the Menace as fictional presences interwoven in the modern American mythology.
While he'll always be known as Superman's Pal, Jimmy has a wide-range of adventures on his own, from Silver Age insanity to frontline of Jack Kirby's 4th World to investigative journalism to present day critical acclaim. At the heart of his best stories, Jimmy Olsen is a catalyst for pure comic book fun the way Jerry Siegel and Joe Shuster intended.
Below you'll find my picks for the essential Jimmy Olsen comics reading throughout DC's history, from his origins through today.
Related Reading Orders:
Support For Comic Book Herald:
Comic Book Herald is reader-supported. When you buy through links on our site, we may earn a qualifying affiliate commission.
Comic Book Herald's reading orders and guides are also made possible by reader support on Patreon, and generous reader donations.
Any size contribution will help keep CBH alive and full of new comics guides and content. Support CBH on Patreon for exclusive rewards, or Donate here! Thank you for reading!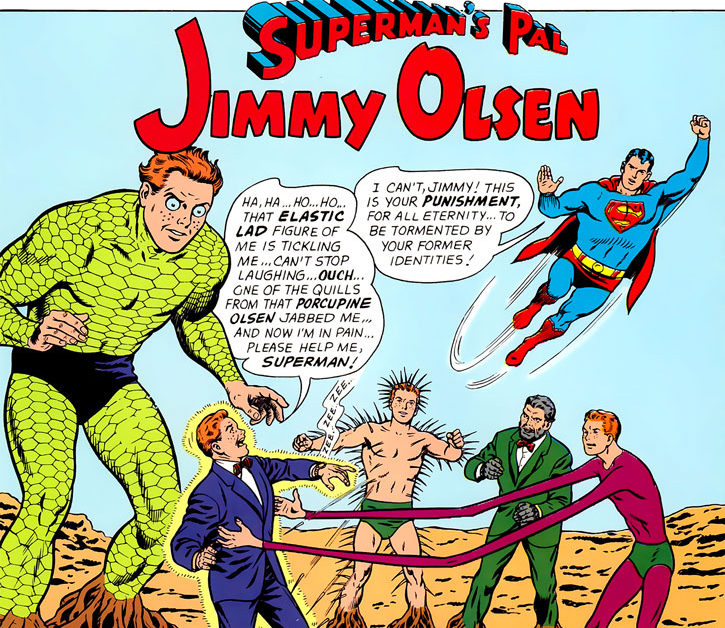 Superman: The Amazing Transformations of Jimmy Olsen
Collects: Superman's Pal, Jimmy Olsen #22, 28, 31-33, 41-42, 44, 49, 53, 59, 65, 72, 77, 80, 85, 105, Superman Family #173
While the hardcore Olsen devotees may well recommend reading all of the Silver Age Superman's Pal series, "The Amazing Transformations" collection does a nice job curating some of the wildest moments in Jimmy Olsen history. Nobody in comics can beat Jimmy's "Remember that time…" stories, like that time he was a turtle, genie, werewolf, etc.
The series rebrand to Superman Family features the story where Superman and Jimmy take on the identities Nightwing and Flamebird in the Bottle City of Kandor. That's right; Supes and Jimmy are part of DC's original Nightwing!
Superman's Pal, Jimmy Olsen by Jack Kirby
Collects: Superman's Pal, Jimmy Olsen #133-139 and #141-148
I'm not sure Jack Kirby will ever get enough credit for jumping to DC Comics and launching significant chunks of the Fourth World in the pages of Superman's Pal, Jimmy Olsen. For example, did you know Darkseid's first appearance is a cameo in Superman's Pal, Jimmy Olsen #134. Darkseid. Lord of Apokolips. In a comic that features the absolutely devastating cover treatment: "Superman's EX-Pal, Jimmy Olsen."
I definitely recommend these issues as part of the full Fourth World reading order.
World of Metropolis #4 (1988)
The post Crisis on Infinite Earths origins of Jimmy's famous Super-watch. I'm stretching the definition of essential here, but I do appreciate the post-Crisis assertions that Jimmy's own ingenuity is a strong part of the character, rather than super-by-proxy.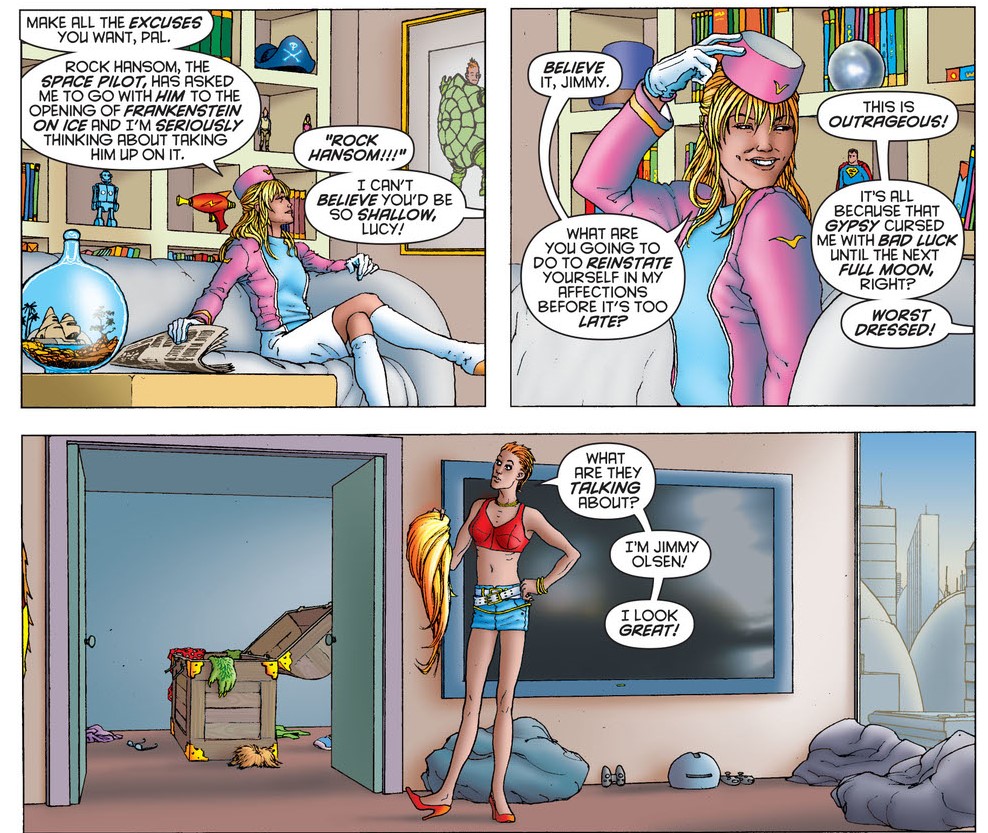 All Star Superman
Collects: All Star Superman #1 to #12
My favorite single Jimmy Olsen issue for most of my comics-aware life is All-Star Superman #4. In "The Superman/Olsen War" by Grant Morrison and Frank Quitely, the issue opens with Jimmy winning "Metropolis' worst dressed" for a second straight year, and ends with Jimmy turning himself into a Doomsday to help Superman.
It's the greatest.
Countdown to Final Crisis
Don't cry because it's over, cry because it happened.
Countdown to Final Crisis is universally panned as a failed attempt to replicate DC's 52, but I have to admit it's compelling that DC at least tried to integrate Jimmy Olsen into this version. I don't think it really works, but hey, it's a big moment for Jim (even if the series has since been 1000% ignored).
Superman's Pal, Jimmy Olsen Special #1
Collects: One-shot
Lead in to Superman: New Krypton Special #1
Superman: Codename Patriot
Collects: Superman's Pal Jimmy Olsen Special #2, Superman #691, Supergirl #44, Action Comics #880 & Superman: World Of New Krypton #6
Jimmy Olsen (2011)
Collects: One-shot
This 70 page giant originally ran as Action Comics backups by Nick Spencer and RB Silva. For my money, it's the best Jimmy Olsen comic since All-Star Superman #4.
Spencer and Silva tap into the best elements of Jimmy, weaving in sad sack breakups (to Smallville's Chloe Sullivan!!) and alien invasions with the appropriate comedic touch. The series is surprisingly reverential of Jimmy's past as well, literally pulling Jimmy's flying newsroom out of mothballs and turning it into a spaceship.
Action Comics by Bendis
Jimmy returns as a comedic Daily Planet regular in the pages of Action Comics and the build up to Event Leviathan. If you've ever wanted to see Jimmy go on a date that turns out to be an initiation into Kobra Cult (*raises hand way too fast*), Action Comics is a must.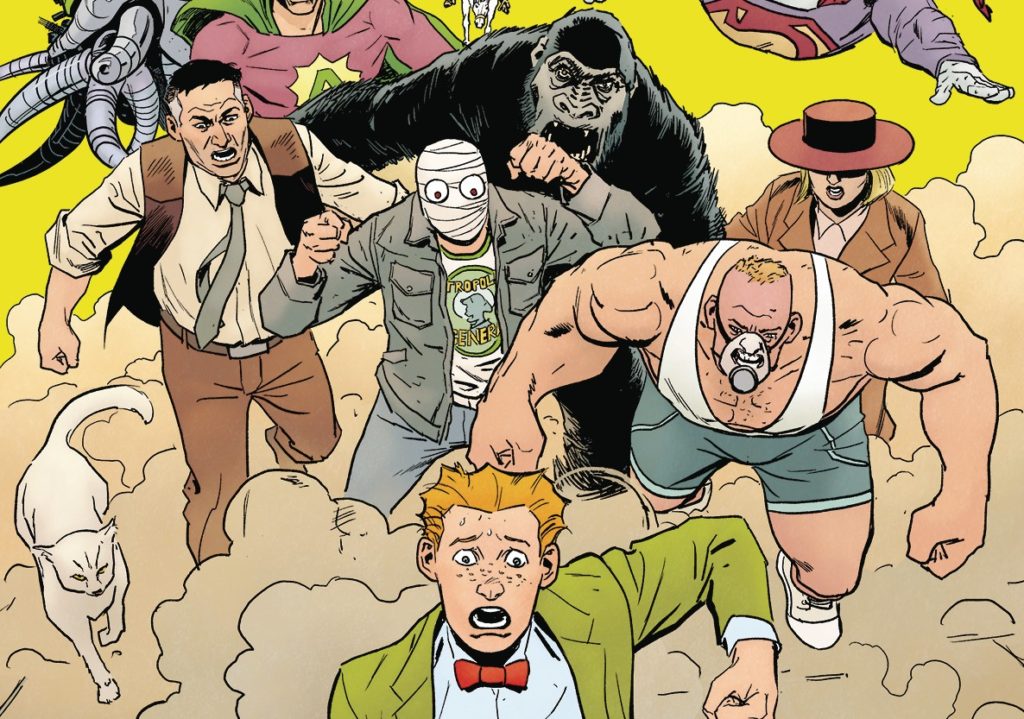 Jimmy Olsen by Matt Fraction and Steve Lieber
One of the most hotly anticipated comics of 2019, and an instant critical darling, Jimmy Olsen (2019) brings superstar creators Matt Fraction and Steve Lieber to DC for a hilarious look at the life of Superman's pal.
The series technically debuts in the pages of Superman Leviathan Special
 and it's clear from jump it has the potential to go down as an all-timer.
Elseworlds Jimmy
JLA: The Nail
Superman: Red Son
Superman Beyond #0