DC Comics has been publishing Superman, Batman and Wonder Woman comics starting all the way back in the late 1930s (Whereas Marvel Comics has a relevant continuity dating back to a paltry 1961). If you want some context around Superman and Batman's longevity, their creation predates World War II, the Cleveland Indians' World Series drought (Go Cubs!), and TELEVISION.
As a result, DC Comics has a heckuva long publication history that can be a challenge for new readers to navigate.
There is no one correct way to get started with DC Comics, and unfortunately unlike TV series, there is no definitive "episode 1." Comic books are spread across multiple series titles (ex: Action Comics, Detective Comics, World's Finest, etc), and offer traditionally non-linear narrative paths as a result.
Nonetheless, below you'll find some approaches for getting started with DC Comics, particularly for new readers starting in 2023!
1) Starting With The Newest DC Comics
Having discussed all that massive history behind DC, the reality of superhero universes is you don't always have to crawl all the way back to the very beginning to catch up with the present. Sure, you can try to start with Superman's first appearance in Action Comics #1, but that noble aim is going to very quickly turn into a miserable challenge feeling far too similar to homework.
Support For Comic Book Herald:
Comic Book Herald is reader-supported. When you buy through links on our site, we may earn a qualifying affiliate commission.
Comic Book Herald's reading orders and guides are also made possible by reader support on Patreon, and generous reader donations.
Any size contribution will help keep CBH alive and full of new comics guides and content. Support CBH on Patreon for exclusive rewards, or Donate here! Thank you for reading!
Fortunately, comic book publishers are perpetually attempting to make their universe accessible to new readers, and 2021's Infinite Frontier and 2023's Dawn of the DC Universe are the latest examples in the DC catalog.
To make a long story short: From 2011 to mid-2016, DC ran a controversial, and often reviled rebooted universe called the New 52. In my book, the New 52 has plenty of highly enjoyable comics, and is actually the most new-reader friendly major comics initiative of my life (we'll get to that in a second… the initiative, not my life), but nonetheless, it was a public relations train wreck by 2016.
Enter DC Rebirth. DC finally ended the New 52, and brought back the history and legacy of their full continuity into all-new #1 issues across all their titles like Batman, Wonder Woman and Justice League.
DC Rebirth is designed as a logical starting place for new DC readers, and although it's more indebted to the New 52 than DC would like to admit, it's new reader friendly enough for most.
To get started with DC Rebirth you have a couple options.
First, you could check out my full DC Rebirth universe reading order. This will tell you about every single comic in Rebirth, and where you should read each story. So, if you're not sure if you're more interested in Suicide Squad or Cyborg, or simply want to read them all, I highly recommend the Comic Book Herald guide.
In its latter years, though, DC Rebirth ran into the same problems as the New 52 (it's almost like history can teach us lessons? Nahhhhh). And the rise of Infinite Frontier in 2021 has already given way to the Dawn of the DCU, which promises a new era, off to an interesting start into 2023. For new readers, the Dark Crisis event leads in to Dawn of the DCU, and is the clearest on-ramp if you just want to catch up to the publisher's current state of affairs.
The alternative is to simply pick a character or two that grabs your interest and start reading. Some of the most popular on Comic Book Herald are: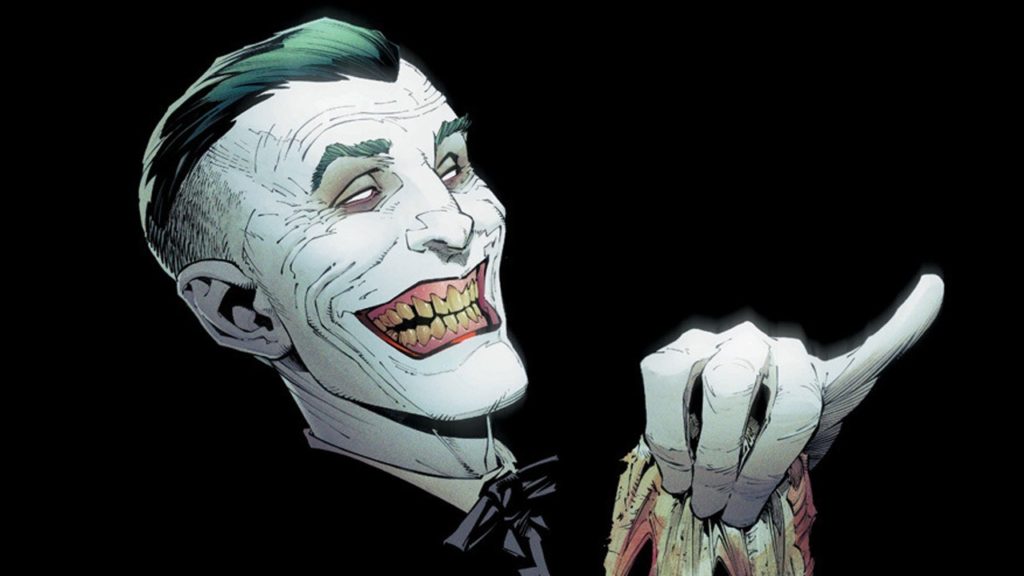 2) DC's The New 52
Longtime DC fans are sharpening their pitchforks and grinding their teeth (would it be more efficient to just sharpen the pitchfork on your teeth?), but honestly the New 52 couldn't be more accessible to new readers. In fact, it was DC's New 52 publicity stunt that got me to start collecting ongoing comics in the first place.
Admittedly, for every really good DC Comic (see Scott Snyder and Greg Capullo's Batman) there are about three stinkers to take its place.
This leads us to your options. If you're an absolute completest nut (join the club!), you can read the entire New 52 Universe in order using Comic Book Herald's New 52 reading order.
Alternatively, I'd recommend you focus on a handful of books and focus on those series. My personal favorites are:
Batman

Wonder Woman

Swamp Thing

Justice League

Grayson
3) The Modern DC Fast Track: Essential Storylines From Late 90's Through 2011
If you want to go back beyond the New 52 and start with DC Comics from earlier in the 2000's, there's a solid, clear essential fast track guide on Comic Book Herald that will take you through all the must-reads.
The fast track will take you through instant classic storylines like Identity Crisis, Batman: Under the Red Hood, and Flashpoint that are still frequently referenced in fandom and DC Comics today.
Comic Book Herald's 25 trade fast track to the DC Universe!
4) The Best DC Comics of All Time!
For many new DC fans the best possible starting place is simply with DC's greatest hits. Obviously over the course of 80 years publishing superhero comics, DC has published some of the best superhero comics of all time, and in some cases they can claim some of the absolute best comics of all time.
If you want to see a full list of my favorite comics of all time, and where these DC books compare, you can view the best comics of all time guide.
I also recommend checking out the fast track guide to the 40 Best DC Comics From 1942 to 2000!
Otherwise, I've listed out my 10 favorites here. Watchmen is debatably a part of the DC Universe proper at this point, but either way, if you haven't read Watchmen and you're looking for great comics, go read Watchmen!
Batman: The Dark Knight Returns

Starman

All Star Superman

Gotham Central

Batman: Year One

Batman The Long Halloween
+ Dark Victory

Saga of the Swamp Thing

Batman (The New 52)

The Legion of Super-Heroes: The Great Darkness Saga

Hitman

JLA: A League of One

Where To Find DC Comics?
If you're interested in learning how to find comics in general, I recommend Comic Book Herald's guide on how to get into comics.
For DC specifically, you have a few good options:
For print, ongoing comics, check out your local comic book shop. Likewise, Amazon
or Things From Another World are always good for finding trade paperback collections of DC Comics.
For digital, DC has a growing array of options, including DC Universe streaming which includes both TV and comics. Now that DC Universe does include an enormous amount of DC's publication history, I'd argue it's your best bet for digital DC
Hoopla is also a particularly great option for new fans, as all you need is a library card to enjoy free DC Comics. You can read more about Hoopla Digital for comics here.
And there you have it: Your guide to getting started with DC Comics. If you have questions or comments, do what feels right to you in the comments below!