It's easy to forget, but the Marvel Universe covers just that – an entire fictional (wait, what?) universe with cosmic entities like Eternity (personified), Lord Chaos & Master Order (super into 50 Shades of Grey), and the all-time coolest, Galactus (hungry).
So while the vast majority of Marvel Comics are spent protecting, destroying, reconstructing, and generally gallivanting about New York City, Marvel has carefully, and sometimes quietly, built up one of the most entertaining space sagas this side of Star Wars and Star Trek. And more often than not, these events revolve around a cast of characters not named Spider-Man, Captain America, or Iron Man (aww, wait, what?!).
Below you'll find a guide so you can get to know the Marvel Cosmic Universe, and all-time greats like Nova, the human rocket, the Guardians of the Galaxy (of silver screen fame!), and Ronan the Accuser. In many ways, the modern Marvel cosmic structure starts with Annihilation, a mega-event that occurs right around the time of Marvel's Civil War.
If you want an all-inclusive list of Marvel cosmic stories from before this time, I recommend Comic Book Herald's completely insane Marvel Cosmic Comics from 1963 to Present. Otherwise the comics below will flow from Annihilation Day Plus 0.
If you have any questions/comments, let me hear about it. Enjoy!
Support For Comic Book Herald:
Comic Book Herald is reader-supported. When you buy through links on our site, we may earn a qualifying affiliate commission.
Comic Book Herald's reading orders and guides are also made possible by reader support on Patreon, and generous reader donations.
Any size contribution will help keep CBH alive and full of new comics guides and content. Support CBH on Patreon for exclusive rewards, or Donate here! Thank you for reading!
Modern Marvel Cosmic Reading Order
Annihilation Classic is a bit of a hodge-podge throwback offering the origin issues of the key players in the coming Marvel Cosmic lineup. Collects Bug #1, Tales to Astonish #13, Nova #1, Quasar #1, Rocket Raccoon #1-4, Marvel Spotlight #6, Logan's Run #6, and Marvel Premiere #1. A good guide to Marvel Unlimited older issues to prep for Marvel Cosmic.
After several years away from the character, creator Jim Starlin returns for a Thanos solo series. This follows hot on the heels of Marvel Universe: The End, so be prepared for that backstory. Also, I've got you covered if you're looking for the full Thanos reading order.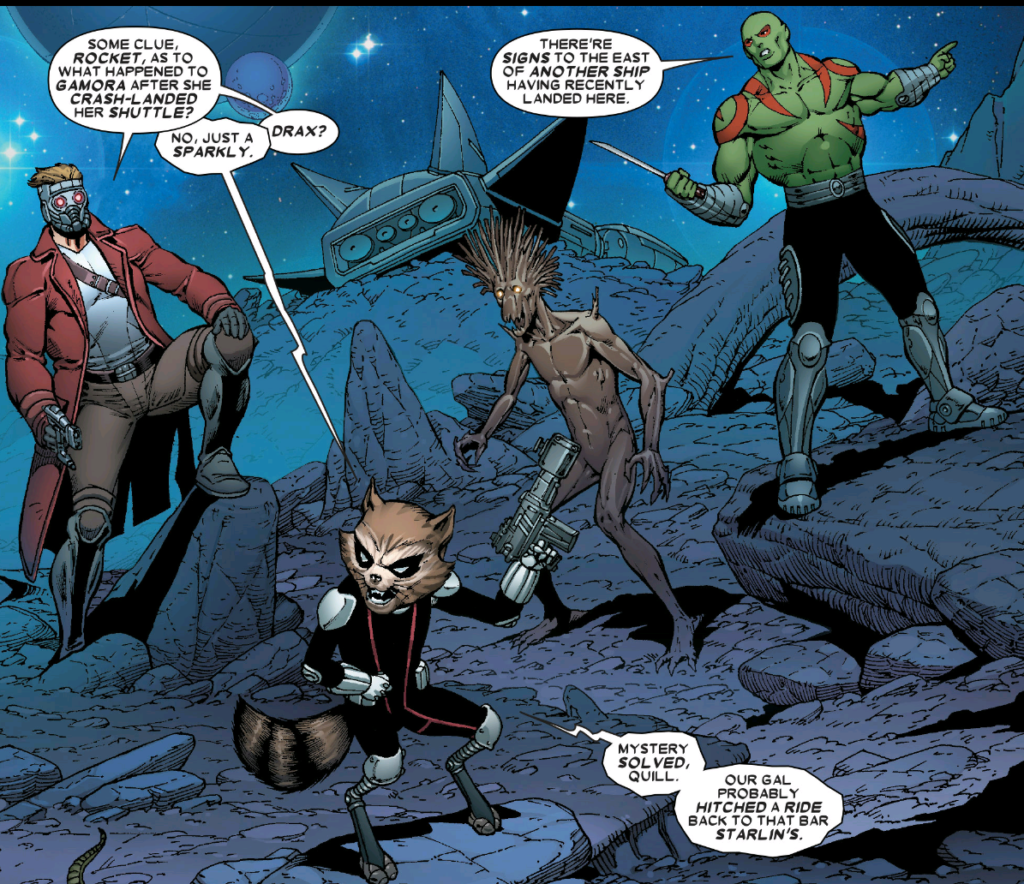 Drax The Destroyer: Earthfall (#1 – #4)
The book that rewrites the character of Drax the Destroyer. An immense improvement for his role in the coming events. Worth noting that these issues also come packaged in the Annihilation Book One trade.
You can find the backstory for Drax in Comic Book Herald's Drax the Destroyer reading order.
Intriguingly this one actually registers as an Avengers Disassembled tie-in, although it's pretty explicitly only tied-in to the events of Thor (#81 – #85) which occur during, yet separate, from the earth-bound Disassembled story arc. You're going to want to read the Beta Ray Bill saga after the events of Thor: Disassembled.
Annihilation: Conquest Reading Order
It's around this time that you can also consider checking out Comic Book Hearld's Guardians of the Galaxy reading order.
If you're reading on Marvel Unlimited, the order is Ignition, Thanos Imperative (#1 – #6), Devastation.
The Marvel Cosmic Saga continues in Marvel NOW! , All-New All-Different Marvel, and Comic Book Herald's mega guide to every Marvel cosmic story from 1963 to present!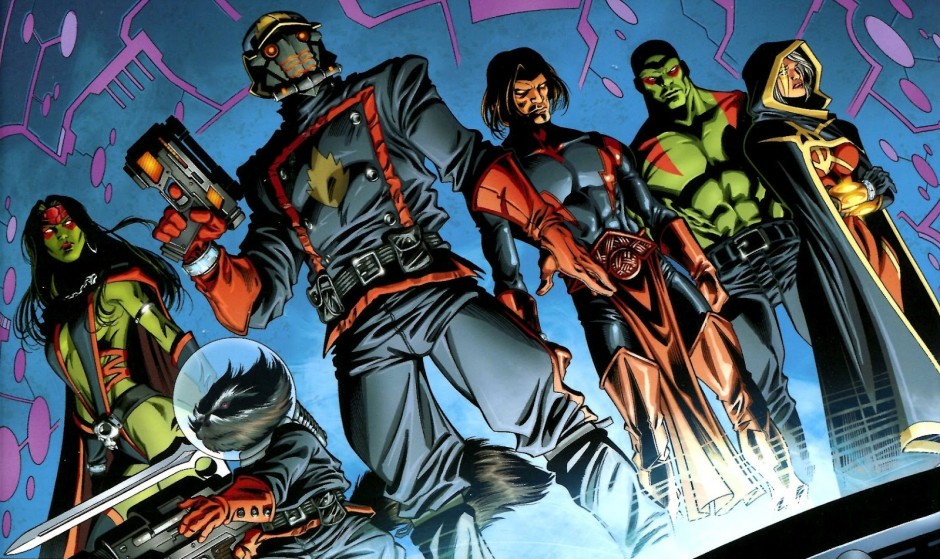 Related Cosmic Reading Orders
Drax the Destroyer
Heroically Support Comic Book Herald!
If you like Comic Book Herald, and are able to donate, any small contribution will help keep CBH alive and full of new comics guides and content. Donate here! Or, support CBH on Patreon for exclusive rewards! Or you can even check out the CBH Merch store and get something nice with a small portion benefiting the site! Thank you for reading!