Getting into Marvel Comics is an exciting yet intimidating time, so let me be the first to welcome you to the wonderful world of Marvel! 
Whether you're in love with the Marvel Cinematic Universe and looking for more, or simply fell out of favor with comics in an earlier decade and want to catch up, there are plenty of entry points for all kinds of readers.
Since Marvel has been publishing an ongoing continuity of a shared universe since Fantastic Four #1 in 1961, there are tens of thousands of comics, across thousands of series titles. It can be wildly confusing to try and read them all, which is why Comic Book Herald is here to take as much of the confusion out of the equation as possible.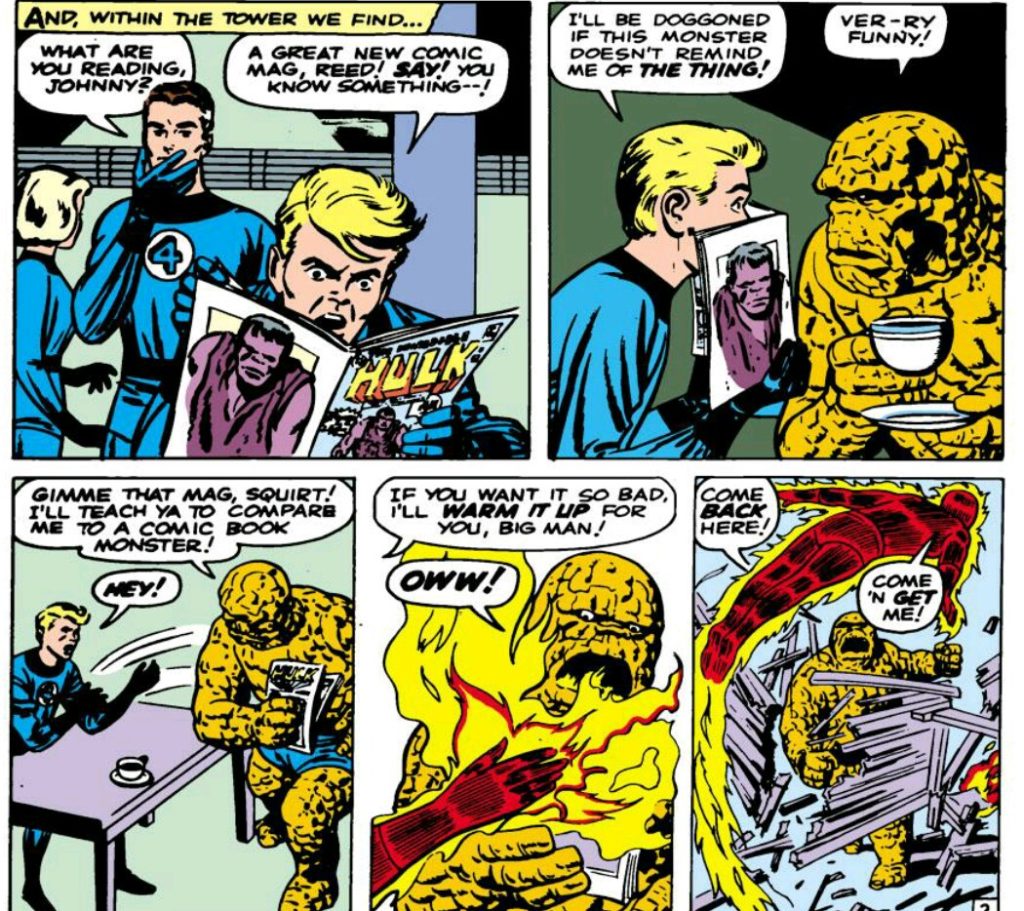 Best Marvel Comics To Start With For New Readers
If you're brand spanking new to Marvel Comics, I think it's often times useful to try out a few series to find out what you most enjoy reading.
There will be a temptation to try and read absolutely everything, and I'll provide an option for that completely insane yet totally understandable quest as well.
Support For Comic Book Herald:
Comic Book Herald's reading orders and guides are made possible by reader support on Patreon, and generous reader donations.
Any size contribution will help keep CBH alive and full of new comics guides and content. Support CBH on Patreon for exclusive rewards, or Donate here! Thank you for reading!
1) Essential Marvel Classics
For my money, I'd recommend checking out Marvel's earliest standout comics, Amazing Spider-Man by Steve Ditko, John Romita and Stan Lee, and Fantastic Four by Jack Kirby and Stan Lee.
Amazing Spider-Man by Ditko and Lee
Fantastic Four by Kirby and Lee
For new readers, note that these comics feel like they were written in the 1960's, and guess what, they were! The Silver Age style of comics (and Stan Lee's verbose dialogue) is not for everyone today. Don't worry if it's not working for you – there's plenty more to check out below!
2) Top 25 Most Important Marvel Stories From 1961 to 2000
If you want to know how the Marvel Universe progresses throughout its first 40 years, but don't necessarily want to sink a whole lot of time into the more middle-of-the-road, product, I've also compiled a list of the top 25 stories from Marvel during this time.
1961 to 2000 Essential 25 Trade Collections Fast Track
In addition to the essential origin stories, this guide will take you through Chris Claremont's X-Men (the origins of Wolverine on the X-Men), Frank Miller's Daredevil
, and the 1990's event Age of Apocalypse.
3) Best Modern Marvel Comics
If you gave them a shot and think those old Marvel Comics are for the birds (or, you know, your great-grandparents), there are a few good ways to launch into modern Marvel Comics from 1998 on.
My personal favorite recommendations are:
My Favorite 100 Marvel Comics From 1998 to 2015
Comic Book Herald's Complete Marvel Reading Order Part 1 (Marvel Knights)
The major difference between these two approaches is that Part 1 of the CBH reading order will take you through every Marvel story, in chronological reading order through present day. This guide is updated constantly and as we head in to 2018, includes Marvel's most recent events like Marvel Legacy and Infinity Countdown.
In short, the top 100 Marvel Comics guide is best for readers who just want to get started with the good stuff. The Comic Book Herald reading order is for those who want to try and read as much of the Marvel Universe as possible. You'll be pretty well-versed in all things Marvel either way!

How To Start With Marvel Comics in 2018
If you're less interested in catching up on Marvel's vast history, and would instead like to jump in to the current, ongoing state of Marvel Comics in 2018, there's a fair amount of background you'll need to understand what's going on.
Starting in October 2017, Marvel launched an initiative called Marvel Legacy, which effectively marks the most recent wave of comics for you to start with in 2018. If you missed out, Comic Book Herald has a complete guide to getting started with Marvel Legacy comics.
There is a lot of change in the Marvel Universe prior to Marvel Legacy, as well as plenty of characters that you may not know or expect to see.
The chronology of comics that sets up Marvel Legacy flows as follows:
As you'd expect, reading all of this is the best way to understand what's going on. It's also a whole lot of comics to read.
For the purposes of getting up to speed, I'd recommend you check out my favorite Marvel Comics of 2017, as well as the core issues of Secret Empire.
This approach will give you plenty of background as you head in to the world of Marvel!
Get To Know The Heroes And Villains of the Marvel Universe
If instead of reading the shared universe as a whole you'd prefer to start with particular characters, Comic Book Herald has guides for most major Marvel characters.
You can find them all on the bottom half of the complete Marvel reading order, and I've listed some of the most popular below as well.