Due to popular demand, I've (finally) put together a guide to the most essential DC Comics from 2000 to 2011. This is the pre New 52 era of DC Comics, and will give you a great overview of the DC Universe in this millennium.
So here goes nothing – the fast track guide to the DC Universe, giving you all the essential story lines in a mere 25 collected book editions (or at least 25 stories). Trade collections are still frequently your best bet for DC, given their adamant refusal to unveil a Marvel Unlimited rival in the digital comics space. Save money, save time, and get to know DC!
25 Stories to Understand DC Comics in the 2000's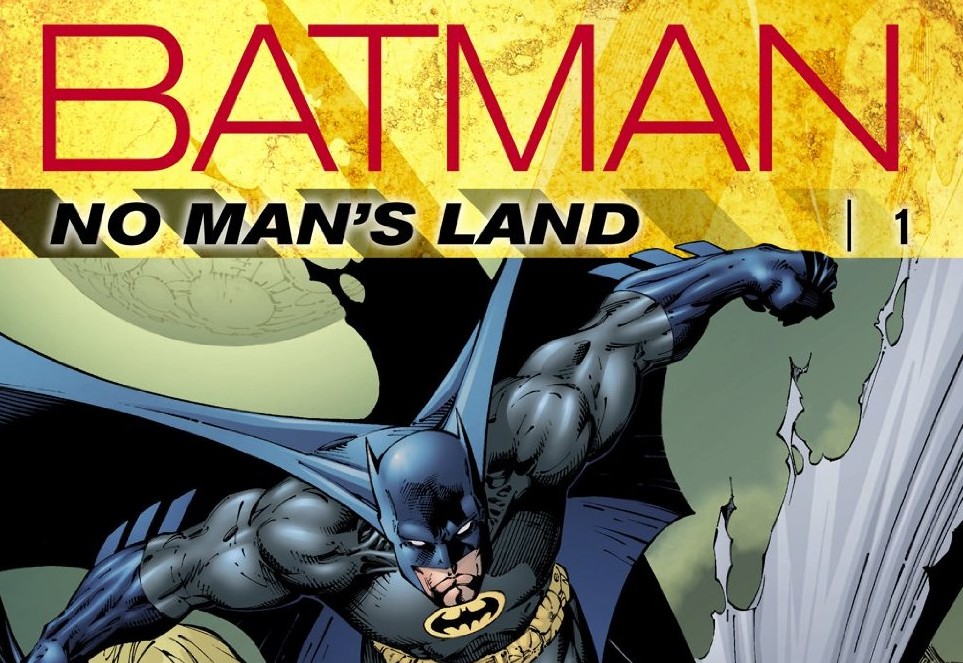 Technically, No Man's Land ran for most of 1999, but it's a great lead-in to the DCU heading into the new millennium.
No Man's Land is an enormous crossover throughout any comic even tangentially connected to Batman and Gotham City. Without spoiling anything, a giant earthquake hits Gotham and the city is declared "uninhabitable" and, well, a no man's land.
DC has recollected the entire epic across four volumes, which you can check out below.
Support For Comic Book Herald:
Comic Book Herald is reader-supported. When you buy through links on our site, we may earn a qualifying affiliate commission.
Comic Book Herald's reading orders and guides are also made possible by reader support on Patreon, and generous reader donations.
Any size contribution will help keep CBH alive and full of new comics guides and content. Support CBH on Patreon for exclusive rewards, or Donate here! Thank you for reading!
Batman: No Man's Land Vol. 1
Batman: No Man's Land Vol. 2
Batman: No Man's Land Vol. 3
In an alternate universe, this Superman: Year One style story is the Man of Steel
movie that actually leaves Superman fans feeling good about themselves.
Mark Waid and Leinil Francis Yu do a Superman origin for the 2000's right.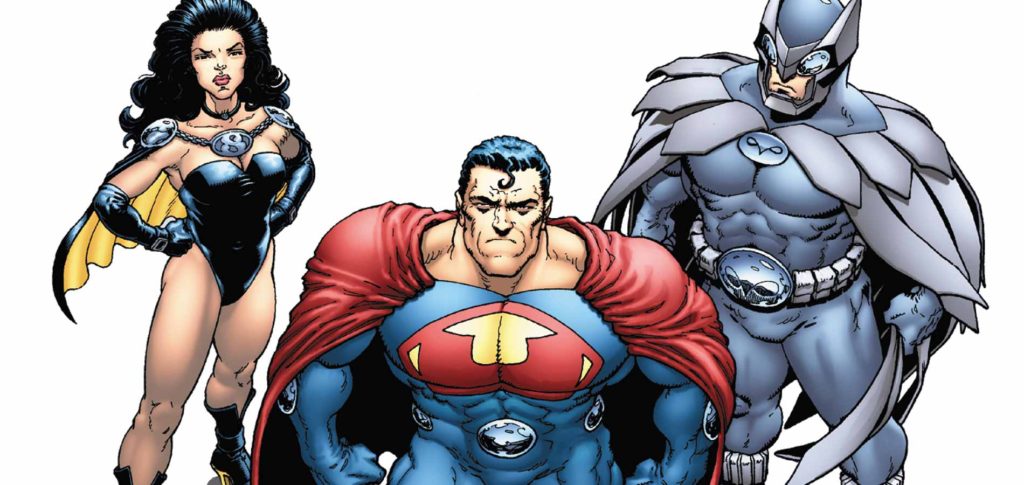 This original graphic novel from Grant Morrison & Frank Quitely establishes the Crime Syndicate, an alternate reality Justice League gone evil!
You may well have seen the Crime Syndicate in the DC Animated version of Earth 2, or even the New 52 event Forever Evil
. The crimes of Ultraman, Owlman, Superwoman, Power Ring, and Johnny Quick all begin here.
With Grant Morrison's excellent late 90's run on JLA in the rearview mirror, Mark Waid stepped to the plate for the first (and possibly last) great JLA story of the 2000's.
This is without a doubt a defining Batman story for the 2000's.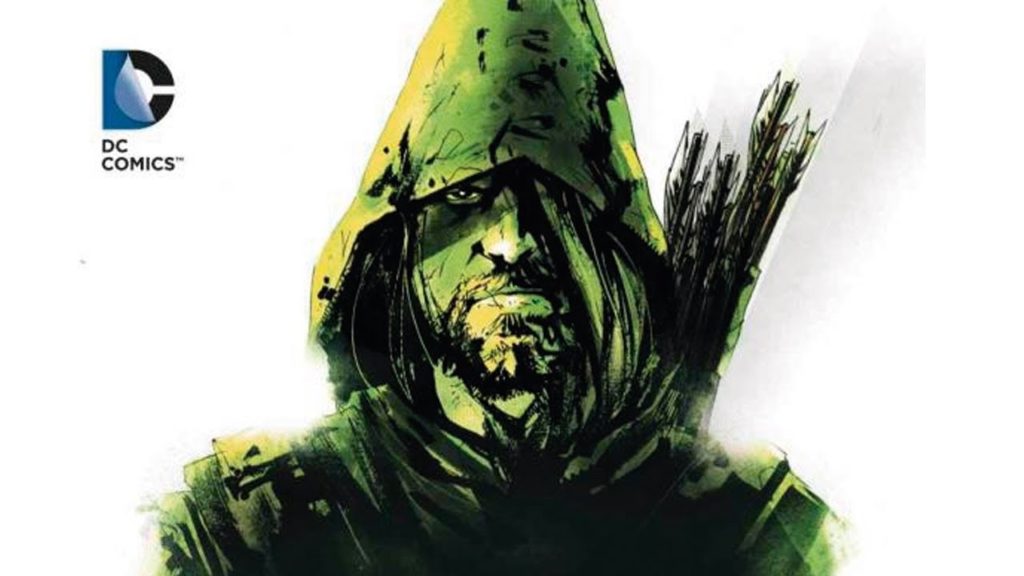 Although it was published a bit later in 2007, this Green Arrow origin from Andy Diggle and Jock sets up the template for the CW's Arrow
. It's hardly Batman: Year One
, but this comic offers a plausable origin for Oliver Queen, and perhaps more importantly has shaped comic book TV in surprising ways.
Speaking of Green Arrow, Kevin Smith took a stab at the return of Oliver Queen in the early 2000's, and it's my favorite comic book work from the Clerks
director and self-avowed comic book man.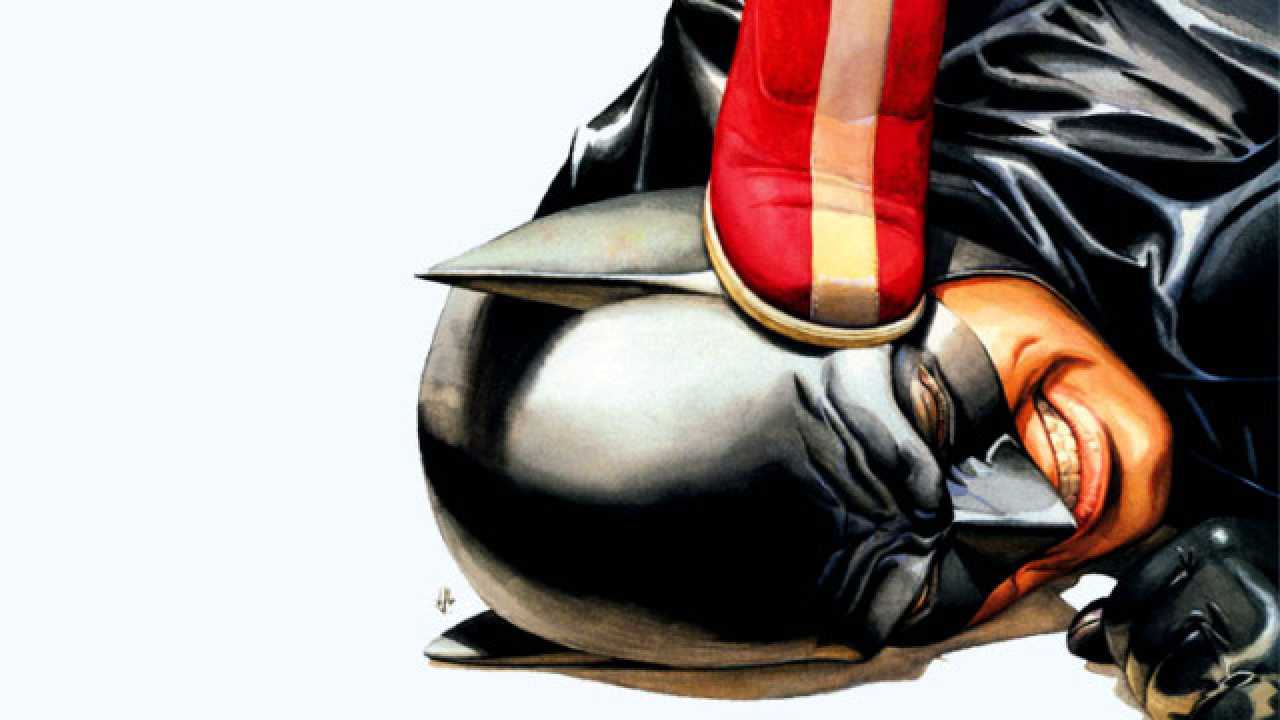 A guide to DC Comics wouldn't be complete without appropriate Wonder Woman representation, and we get that in Greg Rucka and J.G. Jones standalone graphic novel. Wonder Woman can be a more challenging comic to find an entry point, but the Hiketeia offers one of the better ones.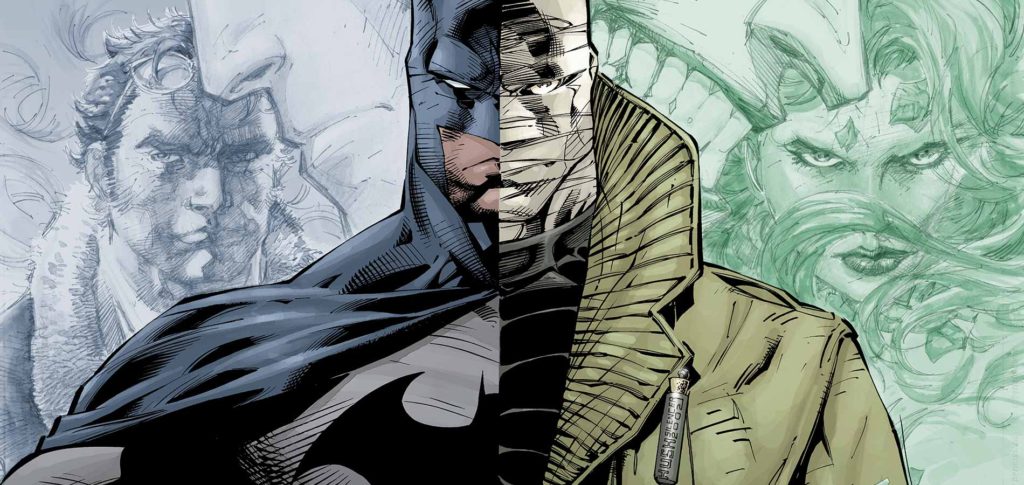 Jeph Loeb has had tremendous success with Batman over the years by setting up complex mysterious featuring a parade of all Bat's top villains, and Hush is no different. Unlike the excellent Long Halloween
and Dark Victory
with Tim Sale, Hush offers the added benefit of Jim Lee's art.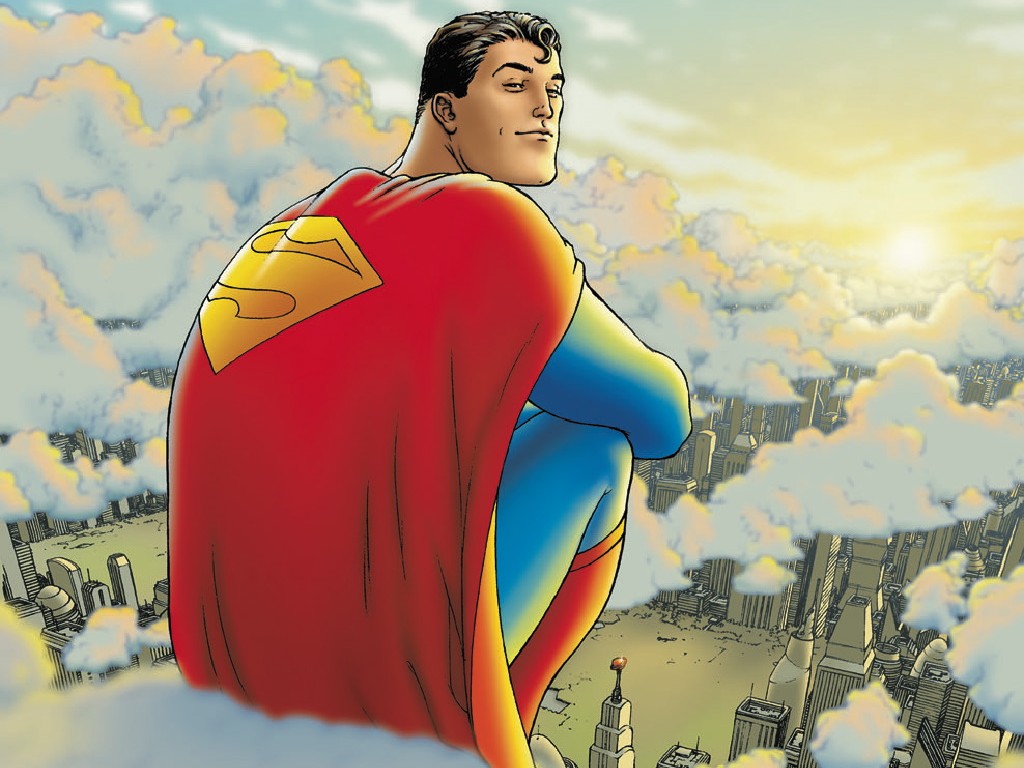 Grant Morrison and Frank Quitely's All-Star Superman is the comic that made me stand up with rage any time someone says "Superman is boring." It's a brilliant comic, currently one of my top 20 comic books of all time.
Speaking of some of my favorite comics of all time, Gotham Central is the best comic set inside either the DC or Marvel Universe that doesn't star a superpowered individual. Ed Brubaker, Greg  Rucka, and Michael Lark showcase the GCPD as they work the "freak beat," dealing with crimes from the likes of Mr. Freeze and all the usual Bat suspects. There are also some important character developments that will impact the DCU as a whole.
Gotham Central can be collected in four trade collections. Note that by the time you reach book four, you will be approaching a Gotham Central tie-in to Infinte Crisis (which can be found a bit below on this list):
Gotham Central Book One
Gotham Central Book Two
Gotham Central Book Three
Gotham Central Book Four
Identity Crisis is both a compelling mystery within the DCU that I loved when it was one of the first comics I read, and also a strong indicator of the darkside of poorly managed adult themes in superhero comics. That said, it's one of the most influential and notable comics from DC, and one you should read for yourself to formulate an opinion.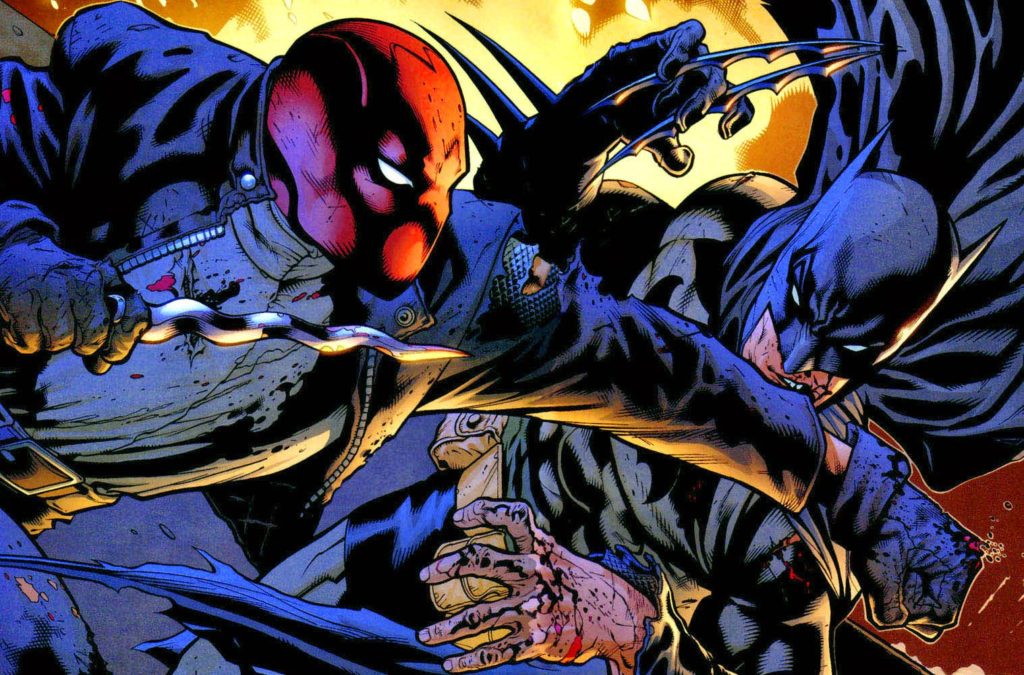 Another hugely influential Batman mystery, that has impacted Batman stories to this day.
Geoff John's strong run on Wally West as the Flash begins, and offers a nice intro to Wally and his Rogues. If you enjoy, Johns' run on The Flash continues with:
The Flash: Rogues
The Flash: Crossfire
The Flash: Blitz
The Flash: Ignition
The Flash: The Secret of Barry Allen
Includes some Flash issues intended as Identity Crisis tie-ins. Flash #214 – #216 can be read after Identity Crisis #3. Flash #217 occurs after Identity Crisis #5.
Your Suicide Squad equivalent for the 2000's, with a group of villains banding together after Identity Crisis and leading right into Infinite Crisis.
Brief interlude here for a couple of the better DC Elseworld's from the 2000's (while these may not officially be elseworlds, they're alternate reality DCU stories).
The New Frontier is writer/artist Darwyn Cooke's exploration of DC heroes set during the 1950's. It's a fun, and visually gorgeous deep dive into the DC mythos, for nearly every relevant Justice Leaguer. Also my favorite Martian Manhunter story from this time period.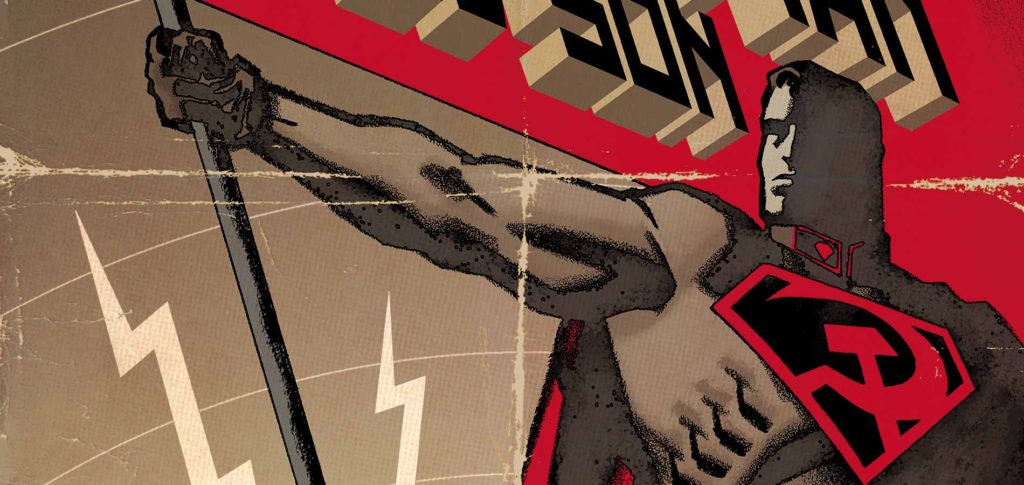 Red Son is one of my favorite Mark Millar comics (up there with Old Man Logan
), working with artist Dave Johnson to reimagine what the world would look like if Superman had landed in soviet Russia instead of Kansas.
In 1985, DC reset their entire comic book universe with the biggest crossover of its kind in the history of superhero comics: Crisis on Infinite Earths
.
The first Crisis changed DC comics forever, setting the stage for definitive modern origins of characters like John Byrne's Man of Steel
and Frank Miller and David Mazzuchelli's Batman: Year One
.
It also forever staged 'Crisis' as the ultimate in DC events, and in 2005 DC returned to the Crisis well for the 20th anniversary. It's worth noting that Infinite Crisis digs deep into the DCU, and is the least immediately accessible read on the list to date.
While not 100% necessary, there are a handful of "Countdown to Infinite Crisis" stories that will set the stage for this event. Personally, I would say The OMAC Project is the most important to understanding the Batman / Superman / Wonder Woman relationship at the start of this book, but all of these provide context.
The OMAC Project (Countdown to Infinite Crisis)
Superman: Sacrifice (Countdown to Infinite Crisis)
JLA: Crisis of Conscience (Countdown to Infinite Crisis)
Day of Vengeance (Countdown to Infinite Crisis)
The Rann-Thanagar War (Countdown to Infinite Crisis)
Villains United (Countdown to Infinite Crisis)
In the aftermath of Infinite Crisis, DC produced a weekly comic book that looked at the DC Universe for one year without Batman, Superman, or Wonder Woman. The end result was 52, a surprisingly fascinating series. The full set of 52 issues is collected in the omnibus linked above, or in less expensive paperback editions listed below:
52 Vol. 1
52 Vol. 2
52 Vol. 3
One of the defining DC Comics runs of the 2000's is the work from Geoff Johns and (frequently) Ethan Van Sciver on Green Lantern. The period begins in 2005 (prior to Infinite Crisis) with Green: Lantern Rebirth
and carries on through DC mega events like the Sinestro Corps War
, Blackest Night
, and Brightest Day
.
The easiest way to consume all this material in order is with DC's recently released Green Lantern Omnibus collections. Green Lantern by Geoff Johns Omnibus Vol. 1
will take from Rebirth through the Sinestro Corps War, and Green Lantern by Geoff Johns Omnibus Vol. 2
will take you from Secret Origins
through Blackest Night
. Finally, Green Lantern by Geoff Johns Omnibus Vol. 3
will take you through some of Brightest Day, but does not (apparently) include the actual core event issues.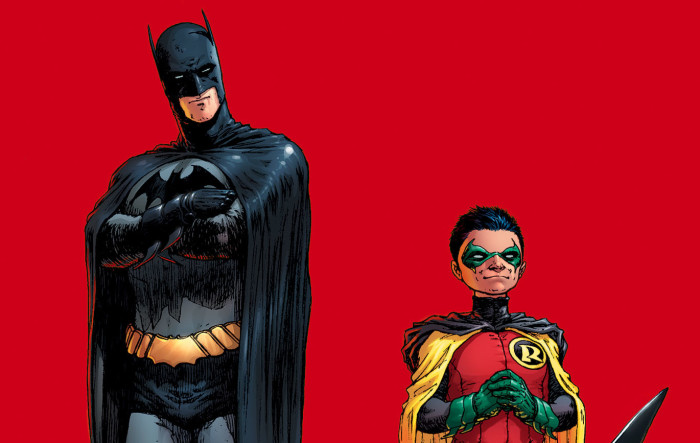 20) Batman – The Grant Morrison Era
While the Grant Morrison Era of Batman isn't quite as sprawling as Green Lantern, it still certainly requires it's own Batman reading order.
For the purposes of a fast track, though, the below trade reading order will help you through Batman by Grant Morrison.
Batman and Son
– Collects Batman #655 to #658, #663 to #669, and #672 to #672. Note that this deluxe edition also includes the issues contained within Batman: The Black Glove
.
Batman: The Resurrection of Ra's Al Ghul
– Collects Batman #670 to #671, Robin #168 to #169, Detective Comics #838 to #839, Nightwing #138 to #139, Batman Annual #26, and Robin Annual #7
Batman R.I.P.
– Collects #676 to #683, and DC Universe #0. Note that R.I.P can be read in conjunction with Final Crisis, the next comic on the list.
Final Crisis
– See below.
Batman: Time and the Batman
– Collects Batman #700 to #703. Note that issues within this collection help resolve Batman R.I.P.
Batman: Battle for the Cowl
– Note that this is not part of the Grant Morrison comics,but helps set up the coming Batman and Robin.
Batman and Robin Vol. 1
Batman and Robin Vol. 2
Batman: The Return of Bruce Wayne
Final Crisis is genuinely the most difficult comic I have ever read. It might be the most difficult book I have ever read, and that's including Joyce's Ulysses
and The Bible
.
Nonetheless, true to its name this is DC's Final Crisis, and therefore it's one of the most important events in their canon of stories.
Scott Snyder, Jock, and Franceso Fracavilla team up for one of the best Batman stories of the 2010's, and a clear indicator that Snyder's New 52 Batman
was going to be something special. 
Grant Morrison's Batman comics move into the Batman, Inc. phase, as the bat-family goes global.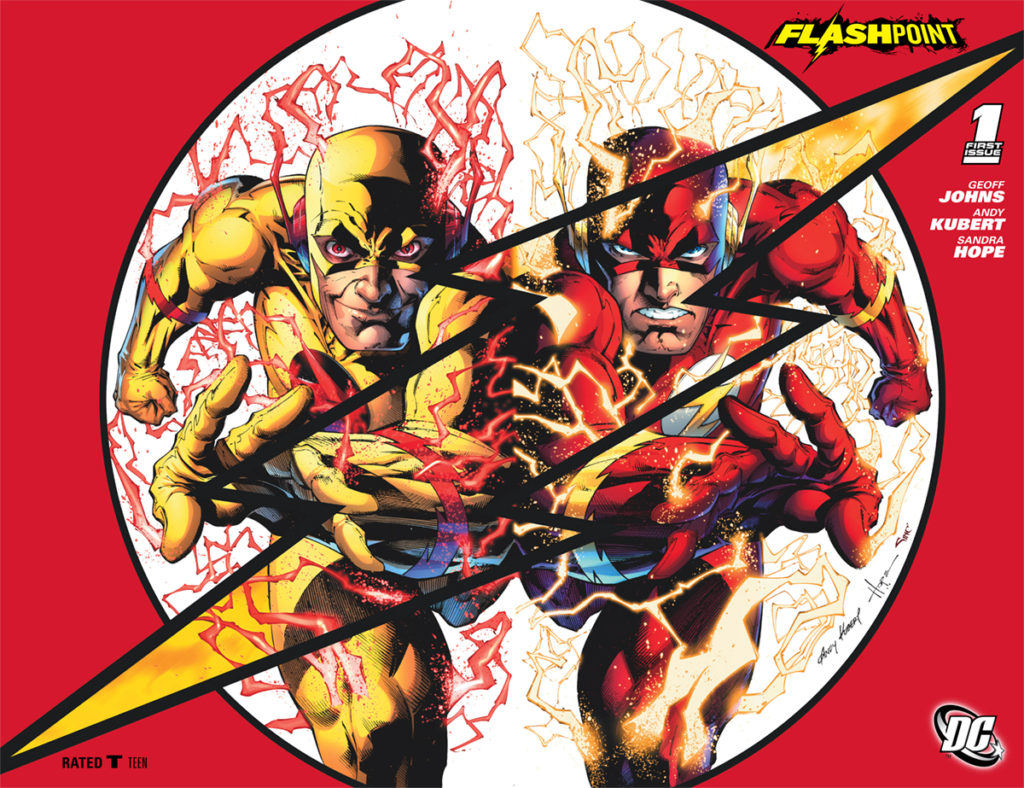 Return of Barry Allen as the Flash, after years out of the picture following his death during 1985's Crisis on Infinite Earths
.
If you like John's take on Barry, the story continues in his ongoing Flash series below:
The Flash: The Dastardly Death of the Rogues!
The Flash: The Road to Flashpoint
This alternate reality event marks the conclusion of pre New 52 DC Universe. If you enjoy the world of Flashpoint, I reocmmend checking out Flashpoint: World of Flashpoint
which fleshes out stories set within the Flashpoint universe.