As badly as he'd have me beaten, blacklisted, and balded for saying this, any guide to Lex Luthor comics doubles in many ways as a guide to Superman comics. Luthor and Supes are inextricable, forever destined to wage their war of perceived good and evil for the heart of mankind.
As a result, you can find many of Lex Luthor's comic book appearances in the pages of Comic Book Herald's Superman reading order.
In recent years, though, the likes of DC's New 52 and DC Rebirth have broken new(ish) ground for Lex, operating fully as a member of the Justice League and as a Superman of Metropolis. His return to villainy has always been in the cards, and the Legion of Doom will always hold a seat at the table for Lex Luthor.
Below you'll find many of the most essential Lex Luthor comics, from his team-ups with Braniac to ascension to the throne of Apokolips.
Related Reading Orders: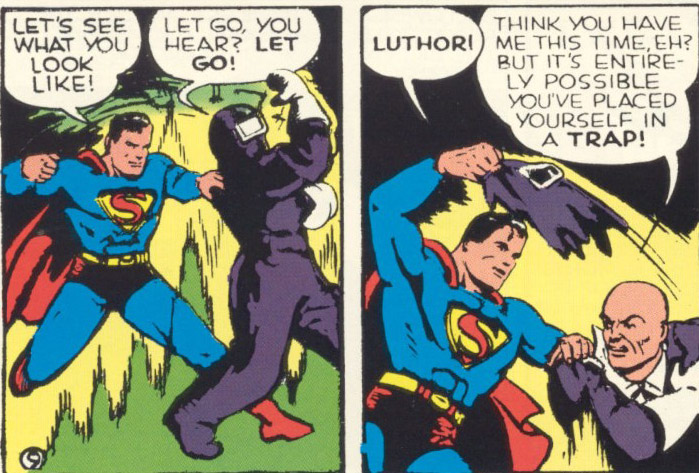 Lex Luthor Reading Order
Lex Luthor: A Celebration of 75 Years
Collects: Action Comics #23, 277, 544, 678, And 894; Adventure Comics #271; All-Star Superman #5; Jla #11; Justice League #31; Lex Luthor: Man Of Steel #3; President Luthor: Secret Files And Origins #1; Superman #4, 17, 164, 248, And 416; Superman (1987) #2 And 9; And World's Finest Comics #59 And 88
Support For Comic Book Herald:
Comic Book Herald's reading orders and guides are made possible by reader support on Patreon, and generous reader donations.
If you like Comic Book Herald reading orders and want exclusive reader rewards, your support on Patreon would be tremendously appreciated! Rewards include:
Custom monthly reading playlists
Priority reading order requests + Q&A
Weekly continuity updates
Reading order update logs
A direct hand in growing CBH!
Any size contribution will help keep CBH alive and full of new comics guides and content. Support CBH on Patreon for exclusive rewards, or Donate here! Thank you for reading!
Sexy Lexy gets his own greatest hits compilation as part of DC's massive 75 years hardcover collections. This compilation extends into the 2000's, but also includes some classic Lex Appearances such as Action Comics #23 and Superman #4.
Collects: Action Comics #23, 544, Adventure Comics #271, Superboy #86, #139, Superman (Vol. 1) #90, #164, #416, Man Of Steel #4, Superman (Vol. 2) #9, #131 And Superman: Lex 2000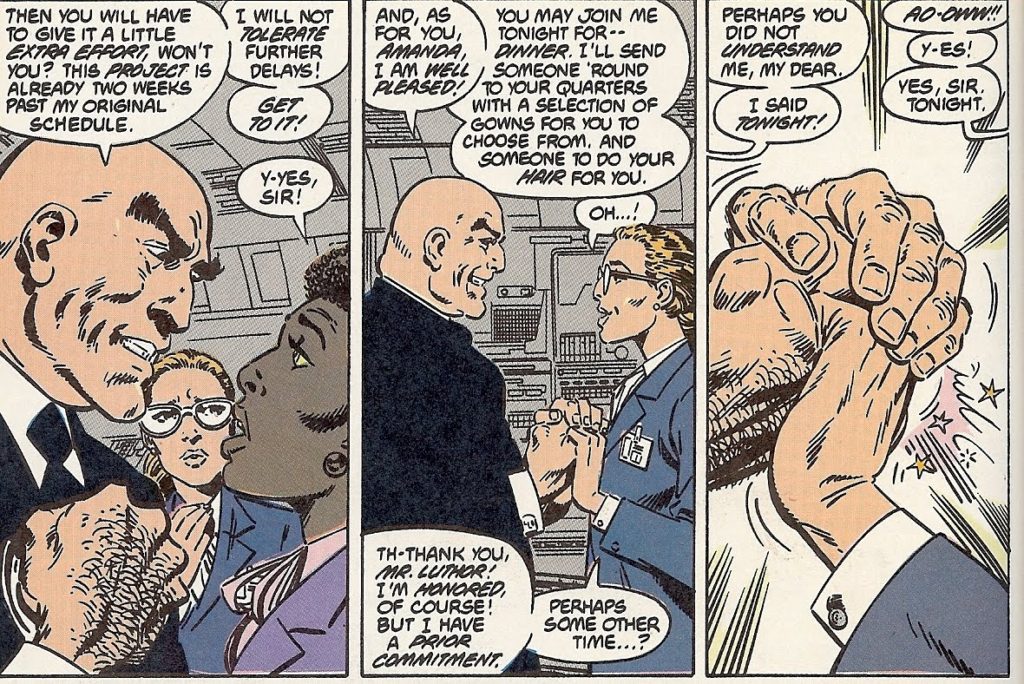 Lex Luthor In The 80's!
Collects: Graphic Novel
Superman: Whatever Happened to the Man of Tomorrow?
Collects: Superman #423 And Action Comics #583, As Well As "The Jungle Line" From Dc Comics Presents #85 And "For The Man Who Has Everything…" From Superman Annual #11
"Whatever Happened to the Man of Tomorrow" is Alan Moore and Curt Swan's "final" Superman story, writing a two issue look at the Man of Steel's possible last days. Naturally, Lex Luthor is involved, although he meets a perhaps less glorious fate than he would have prescribed for himself.
Collects: Crisis On Infinite Earths #1 To #12
Marv Wolfman and George Perez's work on Crisis is relevant for everyone in the DC Universe – Crisis comes for them all – but the Luthor name is particularly impacted through the priority inclusion of a heroic Alexander Luthor from an alternate Earth. This Luthor's presence will continue to have ramifications for the DC Universe into the 2000's.
Collects: Man Of Steel #1 To #22
The post Crisis Superman mythos was handed over to creator John Byrne, who reimagined Lex Luthor as the malevolent business mogul we know today. The entire Superman: Man of Steel series is worth reading for Luthor's involvement, as are the Action Comics issues that run concurrently, including Action #600 which has major ramifications for Luthor.
Lex Luthor In The 90's
Collects: Supergirl And Team Luthor #1
Following his apparent demise, Luthor reemerges as a benevolent team player with the clone of a protoplasmic Supergirl. You know, completely normal day to day routine stuff!
JLA: The Deluxe Edition, Vol. 2
Collects: JLA 10-17, Prometheus (Villains) #1, Jla/Wildc.A.T.S #1, And Jla Secret Files #2
Grant Morrison's time writing JLA (primarily with artist Howard Porter) is widely heralded for a number of reasons, but some of my favorite moments occur when Lex Luthor shows up sporting his own Injustice Gang in the "Rock of Ages" storyline.
Superman's Nemesis Lex Luthor #1 : Dark Victory
Collects: Superman's Nemesis Lex Luthor #1 : Dark Victory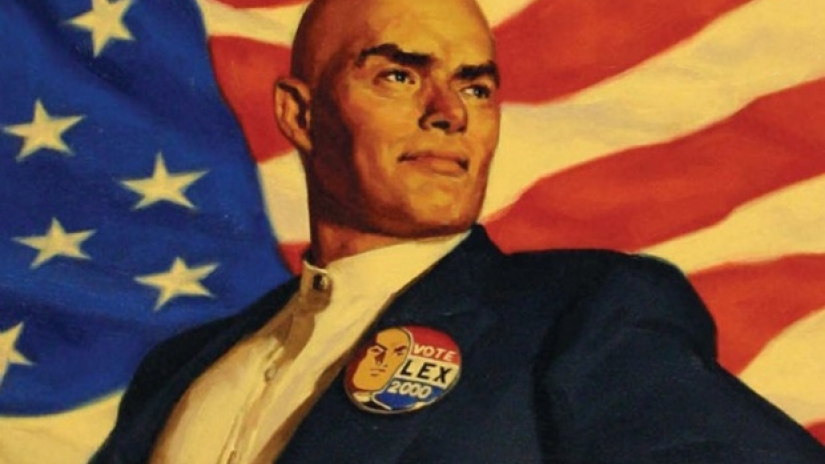 President Luthor!
Collects:  Lex Luthor: The Unauthorized Biography, The Adventures Of Superman #108-110, Secret Files & Origins: President Luthor #1, Superman #108-110, #162-165 And Superman: Lex 2000 #1
While the concept of a supervillain president has taken on new meaning, DC Comics was exploring the possibility with Luthor's ascent in the early 2000's.
Superman/Batman: Public Enemies
Collects: Superman/Batman #1 To #13
The Luthor presidency begins its rapid descent into madness.
Collects: All-Star Superman
Grant Morrison and Frank Quitely's all-time classic Superman story (seriously, it's one of my favorite 20 comics of all time) features Lex in a compelling starring villain's role.
Collects: Graphic Novel
Brian Azzarello and Lee Bermejo teamed up for a standalone look inside the min dof Superman's archenemy, simultaneously crystallizing and psychoanalyzing the longtime villain.
Infinite Crisis
Collects: DC Infinite Crisis #1 to #6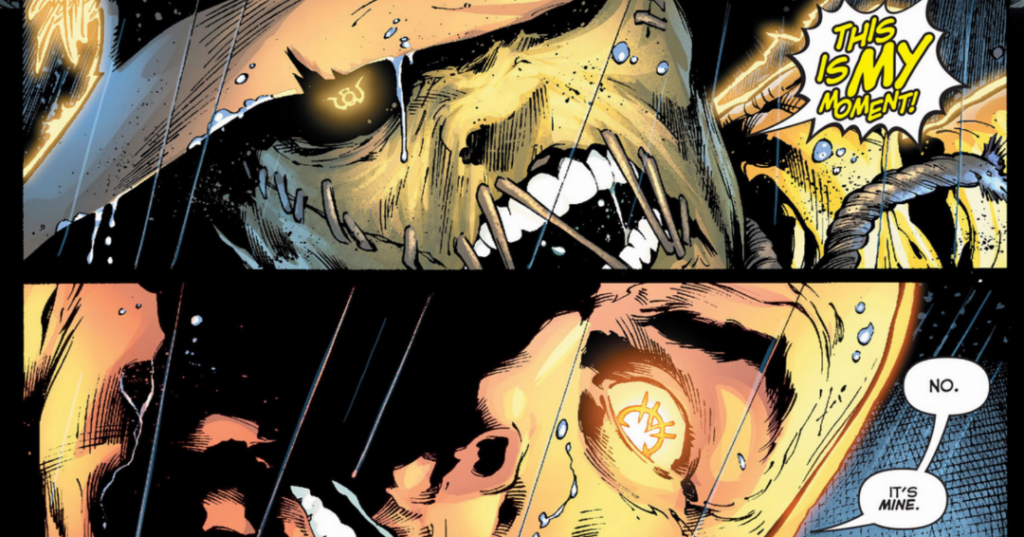 Post-Infinite Crisis Luthor
Collects: 52 #1 To #52
Lex plays a major role in 52's "world without a trinity," forming his own seemingly well-intentioned (but obviously nefarious) young supergroup.
Lex Luthor and the Kryptonite Caverns
Collects: Graphic Novel
All ages read, intended for youngsters eager to learn about DC Villains like Luthor!
Collects: Superman: New Krypton Special #1, Superman'S Pal, Jimmy Olsen Special #1, Superman #681, Action Comics #871 And Adventure Comics Special Featuring The Guardian #1
Collects: Superman #682-683, Action Comics #872-873, And Supergirl #35-36
Collects: Blackest Night #1 To #8, Green Lantern #50 To #53
I recommend checking out Comic Book Herald's full Blackest Night reading order to get a full sense of how Lex fits into this DC Universe plot. The short version is the widespread spectrum of lantern rings creates a new look and powerset for the archvillain.
Superman: The Black Ring Vol. 1
Collects: Action Comics #890-895
Superman: The Black Ring Vol. 2
Collects: Action Comics #896 To #900, Secret Six #29, Action Comics Annual #13
Lex Luthor In The New 52
Collects: Forever Evil #1-7
The events of the Geoffs Johns written Forever Evil establish Lex Luthor's primary role in the New 52 DC Universe moving forward, and really last until 2018. When the Justice League seemingly disappear, Lex steps up to bring his own Injustice League to Earth's rescue.
Collects: Justice League #30 To #52
Justice League: The Darkseid War Saga Omnibus
Collects: Darkseid War – Lex Luthor #1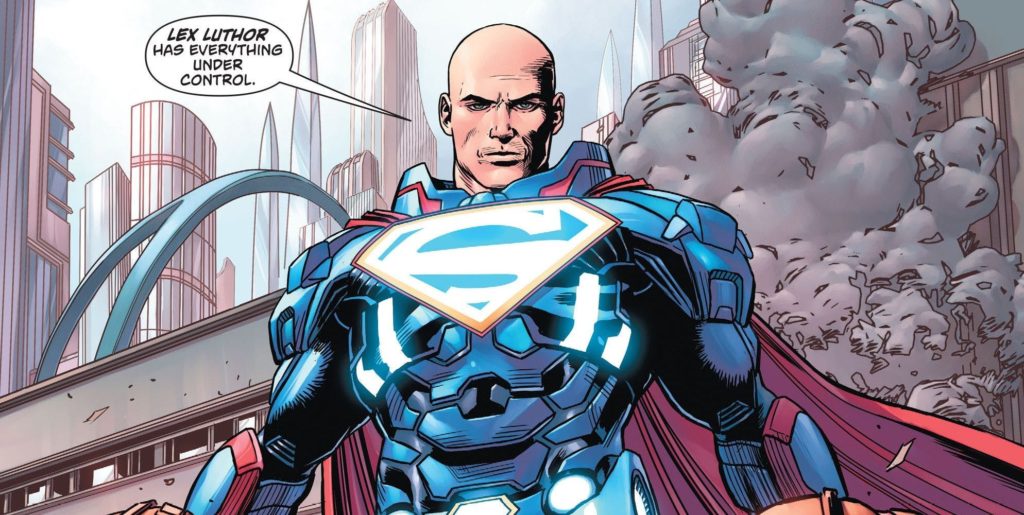 Lex Luthor In DC Rebirth
Superman – Action Comics (2016-): The Rebirth – Deluxe Edition: Book 1
Collects: Action Comics #957-966 And Justice League #52.
Lex continues his New 52 status into DC Rebirth, operating alongside the return of classic Superman rather than in direct opposition.
Superman: Action Comics: The Rebirth Deluxe Edition Book 2
Collects: Action Comics #967-984
Collects: Superman #33-36 And #39-41
Collects: Justice League No Justice #1 To #4
The post DC Metal Justice League template provides the impetus for a return to classic villainy for Lex Luthor.
Justice League by Scott Synder
Collects: Justice League #1-6
Did somebody say… Legion of DOOOOMM!!!!