Grant Morrison's DC Comics span a number of characters and nearly all corners of the DC Multiverse, but due to its complex excellence, Morrison's most well-known contribution may always be his six years on Batman.
Already a comic book writing legend, Morrison brought a love of Silver Age Batman up to date with modern sensibilities and Morrison's own controlled chaos. Developments throughout the Morrison run include the introduction of Damian Wayne, Professor Pyg, and an all-new Batman and Robin. The Batman run also intersects with Morrison's Final Crisis
, a cosmic twist on the Fourth World mythos. The length of Morrison's time on Batman spans the aftermath of Infinite Crisis
 on into DC's New 52.
Since 2006 is far from the first time Grant Morrison wrote a story involving Batman, I've also included Morrison's work on the character prior to his seminal run. Below you'll find all DC Universe comics written by Grant Morrison with a primary focus on Batman, plus some recommended reading for stories that influenced Morrison's run.
Early Days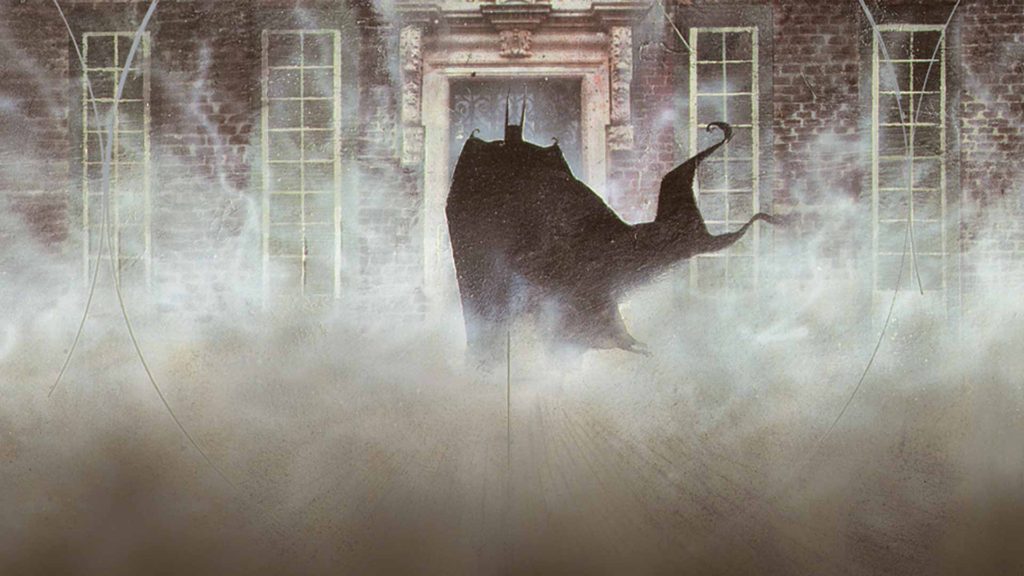 Batman: Arkham Asylum
Before there was the epic video game series, there was the graphic novel by Grant Morrison and artist Dave McKean that made Morrison a household name among Batman fans.
Support For Comic Book Herald:
Comic Book Herald is reader-supported. When you buy through links on our site, we may earn a qualifying affiliate commission.
Comic Book Herald's reading orders and guides are also made possible by reader support on Patreon, and generous reader donations.
Any size contribution will help keep CBH alive and full of new comics guides and content. Support CBH on Patreon for exclusive rewards, or Donate here! Thank you for reading!
Arkham Asylum is a constant among the lineup of "DC essentials," and while Morrison seems to look back on the end product as little more than a sweet windfall of cash (per Supergods
), it's a must read for Morrison Batman fans.
Batman: Gothic
Collects: Batman: Legends of the Dark Knight #6 to #10
The 1990 team-up between Morrison and longtime Frank Miller collaborator Klaus Janson tells a Batman story that dives deep into Bruce Wayne's spiritual relationship to his father.
In many ways, this is the most traditional Batman story Morrison ever wrote, although even here you can see themes of fatherhood and the Wayne legacy.
Batman: The Black Casebook
Collects: Batman #65, 86, 112, 113, 134, 156, 162, Detective Comics #215, 235, 247, 267, World's Finest Comics #89
While the Black Casebook is not a part of the Morrison Batman run, these 50's and 60's stories do provide the primary reference points for Grant Morrison's Batman research.
You don't have to read these issues to enjoy the run starting with Batman and Son, but I can promise you Morrison's plot and reverence for Batman lore will make a lot more sense if you do.
Grant Morrison's JLA Starring Batman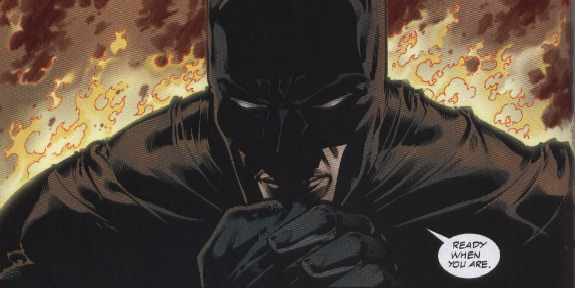 JLA Vol. 1
Collects: JLA #1-9 and Secret Files and Origins #1
Few comics have done as much for the image of Batman as the unbeatable Justice Leaguer as Morrison and Porter's work on the character versus the White Martians. JLA is great for a wide number of reasons, but one particular achievement is establishing the "Man without superpowers" as the most dangerous and strategic member of the League.
JLA: The Deluxe Edition, Vol. 2
Collects: JLA 10-17, Prometheus (Villains) #1, JLA/WildC.A.T.s #1, and JLA Secret Files #2
Morrison's focus on Batman in the League takes a turn with the creation of Prometheus, a villain created in direct opposition to the dark knight.
JLA Vol. 3
Collects: JLA #22 to #26, #28 to #31, #1,000,000
JLA Vol. 4
Collects: JLA #36 to #46
Grant Morrison Batman Run In Order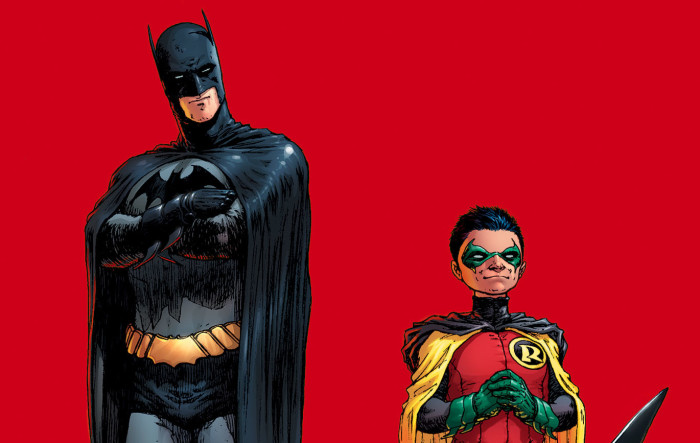 Batman by Grant Morrison Omnibus Vol. 1
Collects: Batman #655-658 and #663-683, stories from DC 52 #30 and#47 and DC Universe #0
The full Morrison Batman run will be collected in Omnibus editions starting in 2018. Excitingly, the Omnibus will also include the Morrison contributions from DC's 52 involving Batman developments after Infinite Crisis. In my book, 52 is well worth reading in its entirety, but the Bat-bits definitely make a lot more sense in the context of Morrison's comics.
Collects: Batman #655 to #658, #663 to #669, #672 to #675
Love him or hate him, Morrison's most enduring contribution to the Batman family is introduced here.
Batman: The Resurrection of Ra's Al Ghul
Collects: Batman #670 to #671, Robin #168 to #169, Detective Comics #838 to #839, Nightwing #138 to #139, Batman Annual #26, Robin Annual #7
The Al Ghuls play a primary role as Batman foils and family throughout Morrison's run, and the family reunion is givin legs here in the Resurrection of Ra's. Apart from "Battle for the Cowl," this is one of limited moments when we step outside Morrison written issues in order to complete the full story.
Collects: Batman #676 to #683, DC Universe #0
As weird as this sounds, I'd recommend reading Batman #701 after "R.I.P." but before Final Crisis.
Collects: Final Crisis #1 to #3, Superman Beyond #1-2, Submit #1, Final Crisis #4 to#5, Batman #682-683, Final Crisis #6-7
Final Crisis is genuinely the most difficult superhero universe comic I have ever attempted to read, although at the time I was not nearly as well-versed in the DC Universe. Reader beware! Nonetheless, it's Morrison's Crisis event, and sets us up for the next stage of Batman!
I would also recommend reading Batman #702 after Final Crisis. For every single tie-in to the event, you can check out Comic Book Herald's Final Crisis reading order.
Batman: Battle for the Cowl
"Battle for the Cowl" is not written by Morrison, but it does provide some fill-in detail between Final Crisis and Morrison and Quitely launching Batman and Robin.
Collects: Batman and Robin #1 to #6
Following the battle between Darkseid and Batman in Final Crisis, Dick Grayson and Damian Wayne step into the role of Gotham's protectors. One of the best "legacy" superhero comics of all time.
Collects: Batman and Robin #7 to #12
Collects: Batman #700-703
"Time and the Batman" is a seriously weird collection because these issues refuse to follow most traditional understandings of time! Batman #701 and #702 are both included in the Final Crisis omnibus edition, but not in sequential order. Issue #701 occurs right before Final Crisis, and issue #702 occurs right after. Meanwhile, the oddly included Batman #703 isn't even written by Grant Morrison, and occurs after Batman and Robin debuts below. Oh, and finally, Batman #700 can be read prior to The Return of Bruce Wayne. Simple!
Batman: The Return of Bruce Wayne
Collects: The Return of Bruce Wayne #1 to #6
Collects: Batman and Robin #13 to #16, Batman: The Return #1
It's worth noting here that Batman and Robin actually continues for another nine issues under different creators. So if you're curious how the series carried in after Morrison (can their truly be life after Morrison?), Vol. 4 contains issues #17 to #25.
Collects: Batman Incorporated #1-8 And Batman Incorporated: Leviathan Strikes! #1
Bruce Wayne goes global as the Batmen of many nations take a world stage.
Grant Morrison Batman Inc In The New 52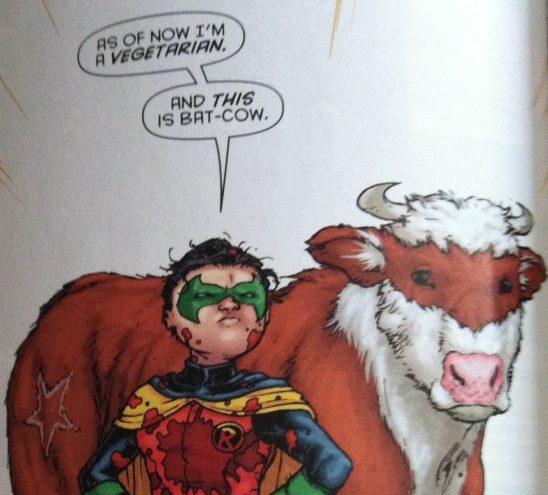 Batman, Incorporated, Vol. 1: Demon Star
Collects: Batman, Incorporated #0-6
For all intents and purposes, Grant Morrison's extended run on Batman continues with the New 52 Batman, Inc. The series essentially continues operating as if the New 52 never happened, which is totally cool if you enjoyed Batman, Inc. to begin with.
Batman, Incorporated, Vol. 2: Gotham's Most Wanted
Collects: Batman, Incorporated #7-13 and Batman, Incorporated Special #1
Morrison Returns For DC Metal!

Scott Snyder and Greg Capullo's 2017 through 2018 event, DC Metal, is a glorious ode to cosmic DC and many of the concepts and ideas within Grant Morrison's time writing Batman.
Given the clear connection to Morrison's run – seriously, Metal makes a lot more sense if you're familiar with "The Return of Bruce Wayne" – the all-time great returns to write a tie-in issue titled Dark Knights Rising: The Wild Hunt.
You can check out the full DC Metal event reading order here.