Tom King has rapidly become one of the best comic book writers in the medium. After a heralded career as a post-9/11 CIA counter terrorism officer, King entered the realm of comic book superheroes with his debut novel, A Once Crowded Sky.
The novel got the attention of comic book publishers, and King was off to the races from 2014 onwards, writing critically acclaimed series for DC Comics, Marvel, and Vertigo.
Whether you're coming to King through Sheriff of Babylon, his expertly told account of the war in Iraq, or his DC Rebirth relaunch of Batman, you'll find a number of great comics to enjoy below.
*This Comic Book Herald reading order is brought to you by supporters on Patreon. If you'd like to learn more about supporting Comic Book Herald and how you can request and sponsor reading orders, check out the Patreon!*
Tom King Comics
A Once Crowded Sky
Support For Comic Book Herald:
Comic Book Herald is reader-supported. When you buy through links on our site, we may earn a qualifying affiliate commission.
Comic Book Herald's reading orders and guides are also made possible by reader support on Patreon, and generous reader donations.
Any size contribution will help keep CBH alive and full of new comics guides and content. Support CBH on Patreon for exclusive rewards, or Donate here! Thank you for reading!
Collects: Novel
King's debut novel is a gripping fiction structured very much like a complete shared comic book universe. Indebted in equal measure to works like Watchmen and the DC and Marvel comics universes, I highly recommend branching outside the traditional realm of sequential art to read A Once Crowded Sky!
Time Warp (2013) #1
Collects: One-Shot
The over-sized Vertigo special Time Warp is one of the rarer inclusions in the King comics bibliography. The writing credits for the anthology one-shot are stunning, with stories by Damon Lindelof, Jeff Lemire, Matt Kindt, and of course, Tom King!
The Sheriff of Babylon: The Deluxe Edition
Collects: Sheriff Of Babylon #1 To #12
Sheriff of Babylon, the Vertigo title from King and artist Mitch Gerads, forms one third of what has become known as the King-Trilogy – a series of twelve issue miniseries that ran from 2015 to 2016. Alongside Omega Men (DC Universe) and Vision (Marvel), these combined thirty-six issues cemented King's status as one of the brightest voices in comics.
Babylon is undoubtedly the most personal of the trilogy, telling the story of an American officer on base in Iraq following the start of America's war in 2003.
I currently have Sheriff of Babylon ranked as my 81st favorite comic of all time!
Collects: Vertigo Quarterly CMYK
"Black Death in America" is an Eisner nominated "Best short story" by Tom King and John Paul Leon, detailing the heroic exploits and troubled return home of an African-American soldier during WWI.
King's economy of storytelling in only eight pages is on full display, with every page jumping the reader forward a year or more to encapsulate a full life lived. King's dialogue is also accompanied by captioned quotations, taken verbatim from the soldier's own retelling of his heroic actions. King will return to this stylized storytelling somewhat frequently, with captions telling one story, and dialogue and art progressing a related but divided narrative on the page.
Collects: Vision #1 To #12
Tom King's only work for Marvel Comics is, unsurprisingly, one of the best Marvel series of the decade. Combined with Gabriel Hernandez-Walla at the peak of his powers, Vision transforms a potential Avengers-also-ran into a captivatingly rendered portrayal of the Vision's attempt to create a suburban American family life.
Vision ranked in the top 2 of my favorite Marvel Comics of 2016, and is currently listed as my 44th favorite comic of all time!
The DC Comics Universe of Tom King
Teen Titans (2014-2016): Annual #1
Collects: Teen Titans Annual #1 (New 52)
Not to be confused with the Teen Titans Annual #1 from earlier in the New 52, which kicked off the crossover "The Culling."
Collects: Nightwing #30
The final issue of Nightwing's New 52 ongoing is a prelude for Grayson. Note that this comic follows in the wake of the New 52's Forever Evil
 event. Those interested in the full context of the event can get caught up with Comic Book Herald's New 52 reading order. Otherwise, Grayson does some effective onboarding.
Grayson Vol. 1: Agents Of Spyral
Collects: Grayson #1-4, Grayson: Future's End 1#, and A King-Written Grayson Story From Secret Origins #8
Credit where it's due, Grayson is a writer-partnership with Tom King and Tim Seely, primarily featuring artwork by Mikel Janin. Taking Dick Grayson out of the familiar Nightwing mantle and placing him within the context of a superspy organization does wonders for the character. Grayson fast becomes one of my favorite New 52 comics, and frankly my favorite take on Dick Grayson since Grant Morrison's work in Batman & Robin
.
Grayson Vol. 2: We All Die At Dawn
Collects: Grayson #5-8 And Grayson Annual #1
Collects: Grayson Sneak Peek, Grayson #9-12 And Grayson Annual #2
Grayson Vol. 4: A Ghost in the Tomb
Collects: Grayson #13-16 And Robin War #1-2
Grayson gets embroiled in the Robin War crossover event. King actually writes the "Robin War" event issues, making it of particular interest to follow in detail.
Collects: Grayson #17-20, Grayson Annual #3
Collects: Omega Men #1 To #12
King's work on resuscitating Omega Men with Barnaby Bagenda is astonishing, and simultaneously the best DC Comic prior to DC Rebirth and the best Kyle Rayner comic since late 90's JLA.
I currently have Omega Men as my 54th favorite comic of all time, although every time I think about the series I want to re-read and move higher on the list.
Justice League: The Darkseid War: Green Lantern (2015) #1
Collects: Justice League: The Darkseid War – Green Lantern One-Shot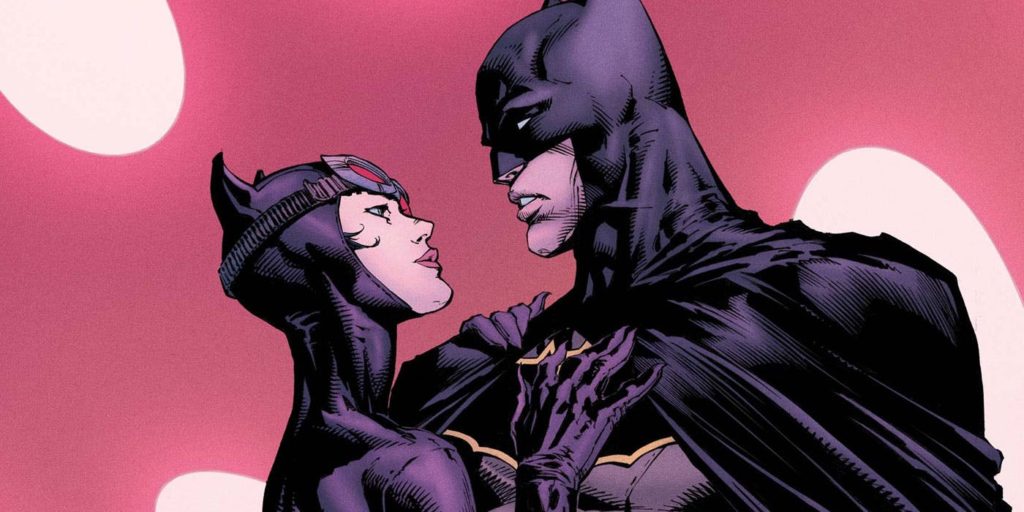 Batman: The Rebirth Deluxe Edition Book 1
Collects: Batman: Rebirth #1 (Co-Written By Former Bat-Scribe Scott Snyder) And Batman #1-15
Entering DC Rebirth, Tom King gets the keys to DC's biggest seller, the one and only Batman. There are moments of brilliance early in King's run, and seeds for payoffs that will occur later, but for me Batman is King's most uneven work to date.
It's likely that a lot of this stems both from pressures of the character – fans have a lot more expectation of how Batman should sound and act, and that takes time to perfect – as well as the every-two-weeks publication schedule. Simply put, that's a grueling pace of storytelling, and King keeps up admirably in the first year of DC Rebirth.
Batman: The Rebirth Deluxe Edition Book 2
Collects: Batman Rebirth #16-32 And Batman Annual #1
Batman Annual #1 includes the eisner nominated short story "Good Dog," by King and David Finch.
Batman/Elmer Fudd Special (2017-) #1
Collects: Batman/Elmer Fudd Special (2017-) #1
Unbelievably good crossover weirdness from King and Lee Weeks. I would never in a million years have expected a Batman and Elmer Fudd team-up to rank among my favorite comics of 2017, yet here we are. If Noir-Fudd sounds like the most amazing thing ever to you, do yourself a favor and check out this comic!
Collects: Holiday Special '17
In many ways, the appeal of Tom King as a storyteller is epitomized best through his short stories or one-shots. King is a master at finding unique angles other writers simply don't approach – in sports parlance, he doesn't take any plays off.
His incredible 8-page Sgt. Rock story with Francesco Francavilla is a case in point. In the middle of an otherwise uneven DC Holiday Special, King and Francavilla craft a story of an American-Jewish soldier holding a Nazi prisoner at gunpoint in the middle of nowhere. The American soldier is wounded, and has only days to live. Following a trick King pulled in his Vertigo special "Black Death in America," each page turn signifies the passage of a day – one day without reinforcement, and one day closer to inevitably succumbing to his wounds.
Sgt. Rock barely appears in the comic, but it's a fantastic Sgt. Rock comic nonetheless.
Batman Vol. 5: Rules of Engagement
Collects: Batman #33 To #37
For my money, this is the point in King's run on Batman where the book ascends from compelling to must-read.
Collects: The Kamandi Challenge #1-12
King wins the Kamandi Challenge, teaming with Teenage Mutant Ninja Turtles legend Kevin Eastman in Kamandi Challenge #9.
Kamandi Challenge #9 feels like nothing else in the sequence, and that's no shot at the wonderfully engaging storytelling of some of DC's finest like Marguerite Bennett and Dan Abnett.
I'd argue the full Kamandi Challenge is a fun ride worth your time, but the King and Eastman issue can be read as a one-shot as well.
Collects: Swamp Thing Winter Special #1 (2018)
King and Jason Fabok pen a 40 page Swamp Thing story, both heartbreaking and instantly iconic. If it wasn't for the poignancy permeating so much of King's work, Swamp Thing Winter Special #1 might actually stand out as the saddest entry in the catalog. Beautifully, it's also tacitly hopeful.
Collects: Batman #38 To #43
Collects: Mister Miracle #1 To #12
Speaking of unbelievably good, Tom King and Mitch Gerads work on Mister Miracle is some of the best superhero comic book storytelling I've ever read.
At the time of this post Mister Miracle is only half-finished, but the twelve issue series is already on its way to masterpiece status.
Action Comics #1000