Since DC Rebirth launched in June 2016, all roads have led to Doomsday Clock. Mysteries of watchmakers and button-wearers have been teased throughout various comics in the Rebirth era, asking the question who exactly has been teasing with the fabric of the DC Universe? And perhaps more importantly: Why?
The mega-event series by Geoff Johns, Gary Frank, and Brad Anderson will combine the worlds of the classic Watchmen and the DC Universe. For the first time, comics readers will see Superman and Dr. Manhattan, Batman and Rorschach, Wonder Woman and Silk Spectre all occupying the same narrative.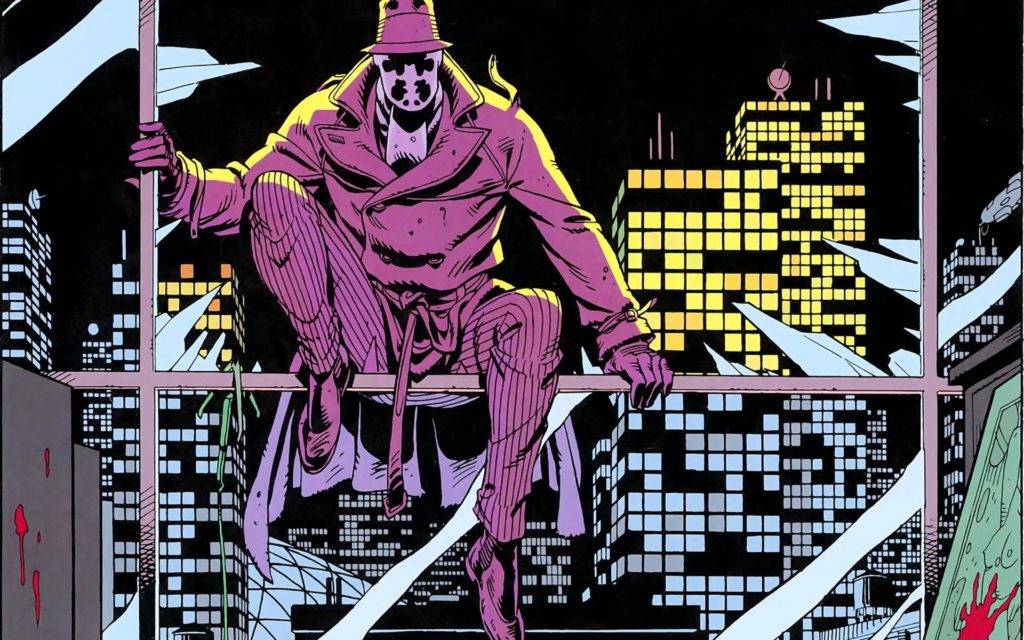 It's an exciting yet controversial proposition. Watchmen is frequently hailed as the graphic novel to beat, and attempts to play with characters perfected by Alan Moore and Dave Gibbons can be messy and disappointing. DC Comics has already learned this lesson the hard way, with their underwhelming Before Watchmen series during the New 52 era.
The fact that DC has returned to the same well for the biggest event of DC Rebirth ideally implies a grand design from the minds of Johns and Frank. Below you'll find all relevant preliminary reading to prepare for Doomsday Clock as well as links to collected editions and pertinent comic book issues.
Previously: DC Rebirth + DC Metal
Support For Comic Book Herald:
Comic Book Herald is reader-supported. When you buy through links on our site, we may earn a qualifying affiliate commission.
Comic Book Herald's reading orders and guides are also made possible by reader support on Patreon, and generous reader donations.
Any size contribution will help keep CBH alive and full of new comics guides and content. Support CBH on Patreon for exclusive rewards, or Donate here! Thank you for reading!
Related Reading Orders:
Complete Watchmen reading order
Complete Geoff Johns DC reading order
ROAD TO DOOMSDAY CLOCK
Alan Moore and Dave Gibbons' Watchmen is my pick for best comic of all time. The game-changing limited series from DC in the mid-80's simultaneously revitalized the potential of superhero comics
 while deconstructing their decades long history. For years Watchmen could claim the title of only graphic novel on Time's 100 best novels of all time, and for good reason.
A mere appetite for all that's great in comics is reason enough to check out Watchmen. Nonetheless, the Watchmen and DC Universe will collide in Doomsday Clock making the classic comic essential reading.
Update 1.27.18 – After reading the first three issues of Doomsday Clock, I would say a familiarity with Watchmen is an absolute requirement to enjoy and understand the new series.
DC Rebirth #1
The 80 page introduction to DC Rebirth revealed that elements of the Watchmen universe had impacted the DCU as a whole. This transition is slightly more exhilarating when you understand the New 52 era DC was moving away from, but it is also intended as a primer for the DC Rebirth era reestablishing classic continuity. A must read whether you're interested in DC Rebirth in its entirety, or just Doomsday Clock.
Batman/Flash: The Button
The four issue crossover between Batman and Flash is DC Rebirth's most deliberate prequel leading up to Doomsday Clock, with Bruce Wayne and Barry Allen investigating the mysterious appearance of the smiley-face button in the Batcave.
Batman #21
Flash #21
Batman #22
Flash #22
Superman: Reborn
Reborn plants the most deliberate connections between Superman and the mysterious Watchmen connections to date. Keep in mind that the Reborn crossover will make a good deal more sense for readers up to speed with the Rebirth runs of both Action Comics and Superman. As a standalone, Superman: Reborn is an essential development in explaining how the DC Rebirth and New 52 universes operate in the same space, and the guiding hand that may be behind them.
Action Comics #973 to #974
Superman #18
Action Comics #975
Superwoman #8
Superman #19
Action Comics #976
Superman: The Oz Effect
Collects: Action Comics #985 to #992
Action Comics #987
Action Comics #988
Action Comics #989
Action Comics #990
Action Comics #991
Detective Comics: A Lonely Place of Living
Collects: Detective Comics #963 to #968, Detective Comics Annual #1
Detective Comics #966
Detective Comics #967
Justice League of America: Panic in the Microverse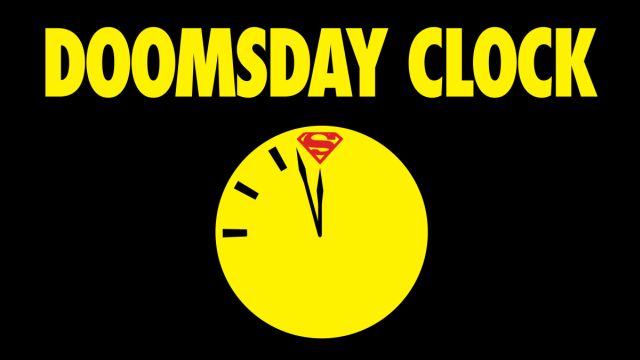 DOOMSDAY CLOCK ISSUE BY ISSUE READING ORDER
Doomsday Clock Part 1
Collects: Doomsday Clock #1 to #6
Doomsday Clock Part 2
Collects: Doomsday Clock #7 to #12
Doomsday Clock #1
Doomsday Clock #2
Doomsday Clock #3
Doomsday Clock #4
Doomsday Clock #5
Doomsday Clock #6
Doomsday Clock #7
Doomsday Clock #8
Doomsday Clock #9
Doomsday Clock #10
Doomsday Clock #11
Doomsday Clock #12
Heroically Support Comic Book Herald!
If you like Comic Book Herald, and are able to donate, any small contribution will help keep CBH alive and full of new comics guides and content. Donate here! Or, support CBH on Patreon for exclusive rewards! Or you can even check out the CBH Merch store and get something nice with a small portion benefiting the site! Thank you for reading!