Created by Arnold Drake and Carmine Infantino back in 1967, Deadman has one of the longest and most compelling histories in DC's supernatural landscape.
In a lot of ways, Boston Brand's need to "ghost" into a body to function in the corporeal world makes him the ultimate team-up hero. Deadman has frequently partnered with Batman in issues of Brave and the Bold as well as the Justice League Dark in DC's New 52.
Below you'll find a complete guide to Deadman's comic book history, from Neal Adam's work popularizing the character through present day.
*This Comic Book Herald reading order is brought to you by supporters on Patreon. If you'd like to learn more about supporting Comic Book Herald and how you can request and sponsor reading orders, check out the Patreon!*
Deadman Creation & Neal Adams Run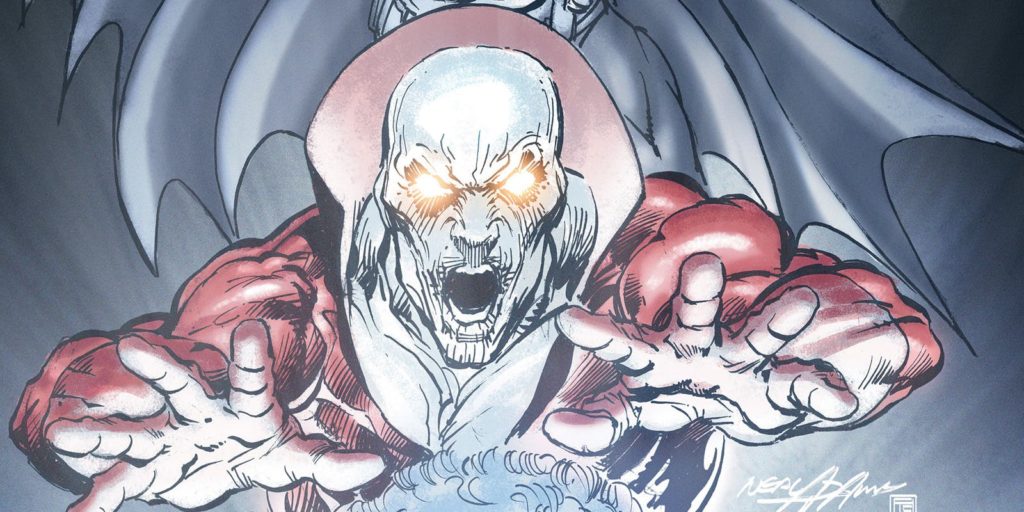 Deadman Book One
Support For Comic Book Herald:
Comic Book Herald is reader-supported. When you buy through links on our site, we may earn a qualifying affiliate commission.
Comic Book Herald's reading orders and guides are also made possible by reader support on Patreon, and generous reader donations.
Any size contribution will help keep CBH alive and full of new comics guides and content. Support CBH on Patreon for exclusive rewards, or Donate here! Thank you for reading!
Collects: Strange Adventures #205 To #213
Collects: Brave And The Bold #79, Strange Adventures #214-216, Brave And The Bold #86, Backup Stories From Aquaman #50-52 And Challengers Of The Unknown #74
Collects: Phantom Stranger #33, 39-41, The Brave And The Bold #133, Superman Family #183, World's Finest #223, 227 And DC Super-Stars #18
Collects: DC Special Series #8, Adventure Comics #459-466 And Dc Comics Presents #24
The Adventure Comics DC anthology series from the 1970s features Deadman stories from the era's top talent, including Len Wein, Jim Aparo and Jose Luis Garcia-Lopez.
Collects: Deadman #1-4, Secret Origins #15, Challengers Of The Unknown #85-87
Saga of the Swamp Thing: Book Four
Saga of the Swamp Thing: Book Five
Issues: Swamp Thing #49 to #51
It's a good idea for comic book fans to check out Alan Moore, John Totleben, and Stephen Bissette's full run on Swamp Thing simply for excellence. These three issues will give you the most Deadman centric issues, as Crisis on Infinite Earths spirals into the pages of everyone's favorite green horror monster with a heart of golden oak.
Deadman In The 90's and Early 2000's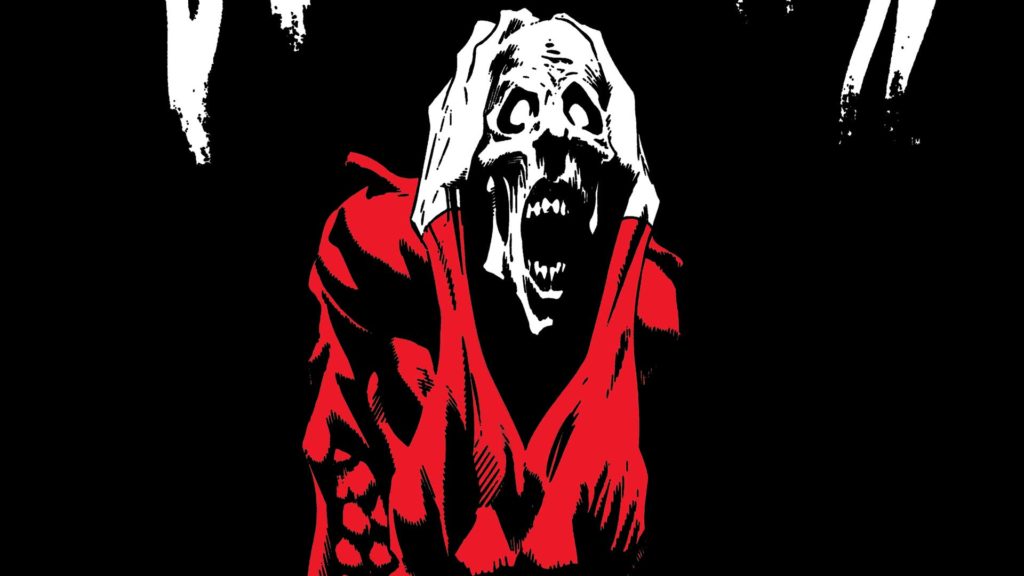 Action Comics #601 to #626
Following Action Comics #600, DC's perennial Superman showcase transitioned to a weekly DC Universe anthology, frequently starring Deadman stories. Digital versions and collected editions of these are a bit sparse at the moment (as of 2.18), but this would make a pretty cool back issue collection for Deadheads out there.
Deadman by Kelley Jones: The Complete Collection
Collects: Deadman: Love After Death And Deadman: Exorcism.
Lobo/Deadman: The Brave and the Bald
Collects: One-shot
Collects: Miniseries
Written by James Robinson with art by John Estes.
Deadman: Dead Again
Collects: Deadman Dead Again #1 to #5
The 2001 miniseries by Steve Vance and Leonard Kirk
Deadman In The 2000's Until New 52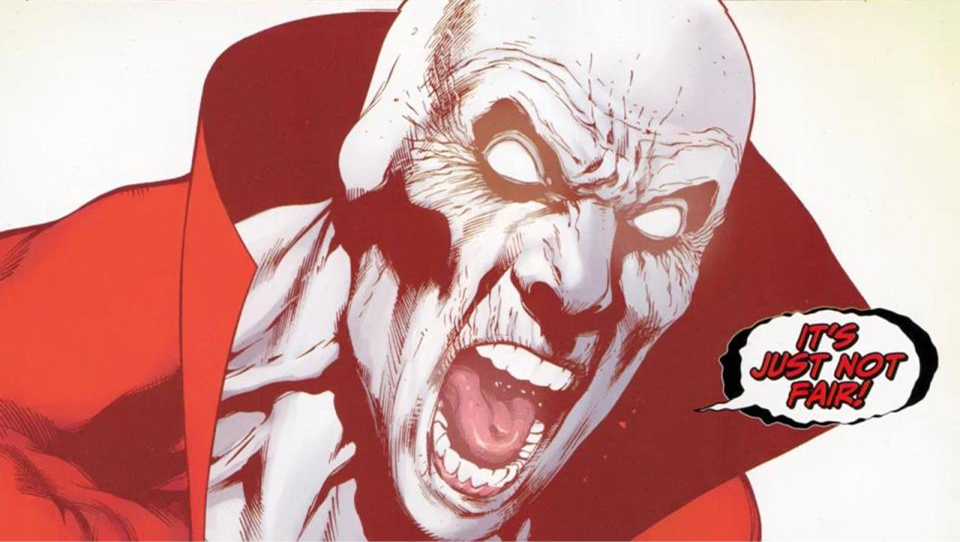 Deadman (Vertigo Relaunch)
Collects: Deadman #1 to #13
Starting in 2006 and running through 2007, Deadman moved to his own thirteen issue Vertigo comics series. The relaunch by creators Bruce Jones and John Watkiss featured a new Deadman host named Brandon Cayce.
Solo
The eighth entry in DC's short story artist's showcase, featuring a Deadman short story by Neil Gaiman and Teddy Kristiansen. The story plays very much like a conversation between Sandman's Death, giving a brief look into the life of Boston Brand.
Wednesday Comics
Collects: Wednesday Comics #1 to #12
The 2009 to 2010 initiative from DC features 16 over-sized stories, including a Deadman narrative by Dave Bullock and Vinton Heuck.
Blackest Night: Black Lantern Corps Vol. 1
Collects: Blackest Night Batman #1 to #3
The DC Universe mega event Blackest Night draws Deadman back into DC Comics fabric in a big way.
For those interested, Comic Book Herald offers detailed full event reading orders for Blackest Night.
Collects: Brightest Day #0 to #24
Deadman is arguably the main character of this mega DC Universe event in the wake of Blackest Night.
You can find a complete Brightest Day reading order here.
Flashpoint: Deadman – The Flying Graysons
Collects: Deadman – The Flying Graysons #1 to #3
Deadman in the New 52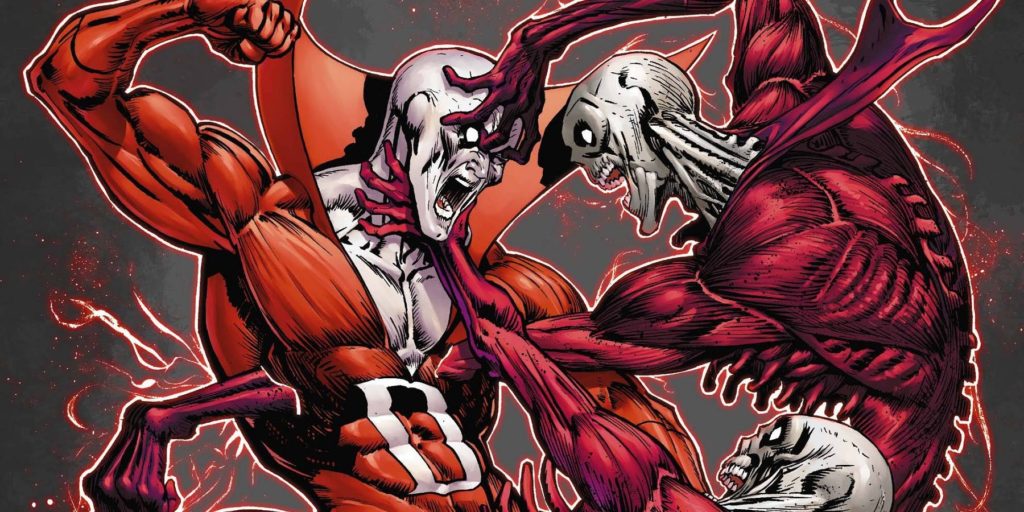 DC Universe Presents Vol. 1 featuring Deadman & Challengers of the Unknown
Collects: Dc Universe Presents #1 To #8
Boston Brand's New 52 origins delievered by Paul Jenkins and Bernard Chang.
Justice League Dark Vol. 1: In the Dark
Collects: Justice League Dark #1 To #6
Deadman joins Shade the Changing Man, Madame Xanadu, Zatanna, Mindwarp, and Constantine in the New 52's supernatural supergroup.
Justice League Dark, Vol. 2: The Books of Magic
Collects: Justice League Dark #0, #7 To #13, Annual #1
Swamp Thing: Rotworld
Collects: Swamp Thing #15, Swamp Thing Annual #1, Swamp Thing #14
Deadman helps out Swamp Thing during the "Rotworld" crossover with Animal Man.
Justice League Dark Vol. 3: The Death of Magic
Collects: Justice League Dark #14 To #21
Justice League Dark Vol. 4: The Rebirth of Evil
Collects: Justice League Dark #22-29
Justice League Dark (2011-2015) Vol. 5: Paradise Lost 
Collects: Justice League Dark #30-34, Justice League Dark: Future's End #1
Justice League Dark (2011-2015) Vol. 6: Lost in Forever
Collects: Justice League Dark Annual #2, Justice League Dark #35-40
DC Rebirth Era Deadman
Deadman: Dark Mansion of Forbidden Love
Collects: Deadman: Dark Mansion Of Forbidden Love Books #1-3
Collects: Deadman #1-6
Collects: Deadman: Love After Death #1 to #2, Deadman: Exorcism #1 to #2, plus stories from Action Comics Weekly #618 to #621, #623 to #626