Following the conclusion of DC's mega-event Infinite Crisis, the publisher attempted a genuinely bold, uncommon strategy over the course of the next year: a weekly comic series known as 52.
For those less familiar with print comic release schedules, the majority of comic books are released one issue per month, with the occasional twice per month release schedule for some of the most popular titles (Amazing Spider-Man, Batman, etc). Once per week is considered ambitious because of the advanced plotting and production required to churn out a quality story at that pace.
52 (not to be confused with DC's New 52, which would come later in 2011) managed to deliver an unqualified success behind the revolving creative brain trust of writers Grant Morrison, Geoff Johns, Greg Rucka, and Mark Waid, with artistic and story breakdowns from Keith Giffen. The series plays with the entire DC Universe, covering a year (March 2006 to May 2007) "without" the consistent presence of Superman, Batman, Wonder Woman and the Justice League.
Instead, the 52 crew focuses on fringe players in the DCU, such as Booster Gold, Question, Black Adam, Adam Strange, and most importantly, Will Magnus and the Science Squad (among many others)!
All in all, 52 is a pretty remarkable achievement in 2000's comics, and one of my favorite 100 comic book stories of all time. Below you'll find a guide to reading the prelude, event series, and essential aftermath comics in the DC Universe!
Support For Comic Book Herald:
Comic Book Herald is reader-supported. When you buy through links on our site, we may earn a qualifying affiliate commission.
Comic Book Herald's reading orders and guides are also made possible by reader support on Patreon, and generous reader donations.
Any size contribution will help keep CBH alive and full of new comics guides and content. Support CBH on Patreon for exclusive rewards, or Donate here! Thank you for reading!
Previously: Infinite Crisis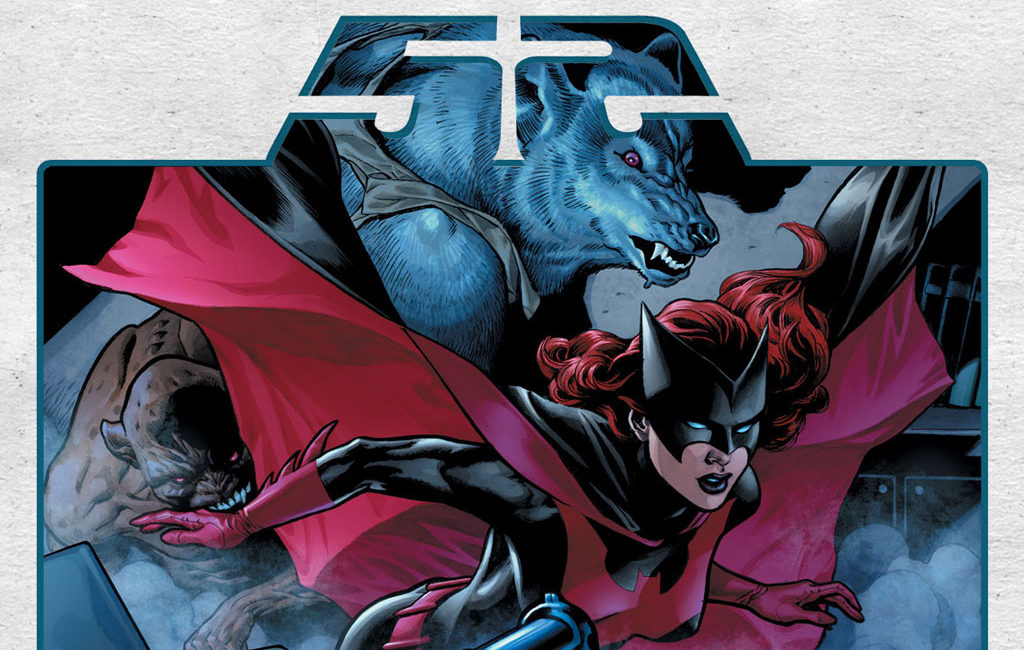 Road to 52
Collects: Animal Man 16; Detective Comics 350; Gotham Central 40; JSA 43-44; Metal Men 45; Mysterious Suspense 1; Rip Hunter: Time Master 6; Secret Origins 35; Strange Adventures 226; Superman: The Man Of Steel 97
The 52 Companion collection is varied array of background stories featuring many of the main players who will appear throughout 52. It is not – as "Companion" collections so often are – a series of tie-ins or crossovers to the main 52 event.
As such, these background issues can be read prior to diving in to 52 proper.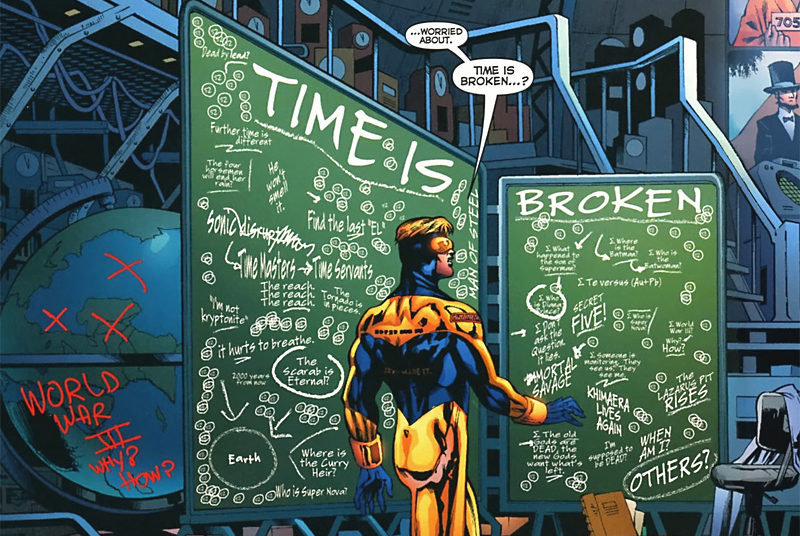 DC Comics 52 – The Collected Graphic Novels
Collects: 52 #1-26
Collects: 52 #27-52
Really the only good reason to break up the consecutive 52 issues of the main event stems from the 4 World War III issues that follow 52 #50. You can just plow on through the 52 issues as collected, but for the completists who want to see World War III play out, you should read the issues in the following order:
52 #1 to #50
World War III #1 to #4
52 #51 to #52
Collects: 52: 50; World War III 1-4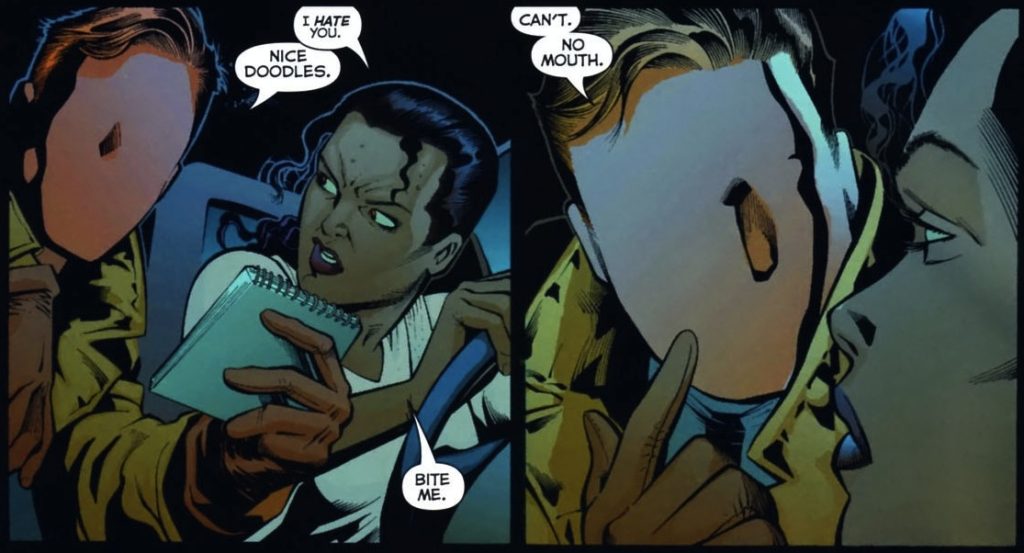 52: The Aftermath
For those curious what comics to read after the 52 weekly series, I present the most closely related follow-ups, most of which actually carried the "From the pages of 52″ tease on their single issue covers.
Related Character Reading Orders:
52 Aftermath: The Four Horsemen
Collects: The Four Horsemen #1 To #6
Collects: Black Adam: The Dark Age #1 To #6
Collects: Booster Gold (2007) #1 To #6
The Question: Five Books of Blood
Collects: Crime Bible: The Five Lessons Of Blood #1-5
Collects: Metal Men (2007-2008) #1 To #8
Infinity Inc. VOL 01: Luthor's Monsters
Collects: Infinity Inc #1 To #6
Infinity Inc. V. 2: The Bogeyman
Collects: Infinity Inc #7 To #12
Next: Sinestro Corps War
Heroically Support Comic Book Herald!
If you like Comic Book Herald, and are able to donate, any small contribution will help keep CBH alive and full of new comics guides and content. Donate here! Or, support CBH on Patreon for exclusive rewards! Or you can even check out the CBH Merch store and get something nice with a small portion benefiting the site! Thank you for reading!