DC is working hard to integrate The Batman Who Laughs into their stacked roster of villains, and this will continue through a branch-out crossover event known as "The Infected" during DC's "Year of the Villain."
In the relaunch of Batman/Superman the world's finest heroes will recognize a sinister plot to infect six of the DC Universe's greatest heroes with The Batman Who Laughs blend of Joker toxin. The infected will explore which heroes are infected, and what these heroes look like when the master planner of the dark multiverse convinces them to see things through his twisted red eyes.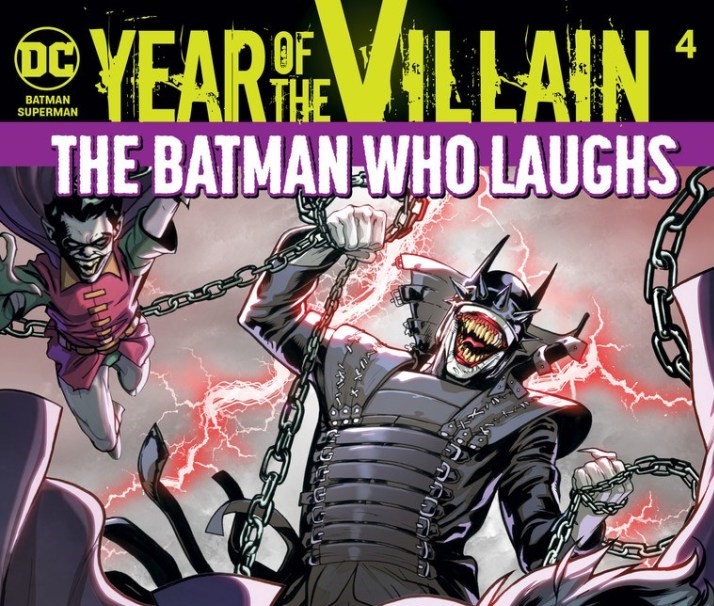 Road to Year of the Villain: The Infected
DC Metal
An absolute blast, one of my favorite comic book events all time, and the debut of The Batman Who Laughs.
Justice League / Legion of Doom
As writer Scott Snyder takes on an era of "New Justice" it's revealed during Justice League #8 (one of the "Legion of Doom" specials) that Lex Luthor has kept the Batman Who Laughs as his prisoner / co-conspirator since Dark Nights: Metal ended.
Batman Who Laughs
Scott Snyder and Jock reunite for a seven issue miniseries of Batman vs. The Batman Who Laughs. This is the most direct lead-in to "The Infected."
Note for those reading outside the collected edition, The Grim Knight one-shot was published after Batman Who Laughs #3.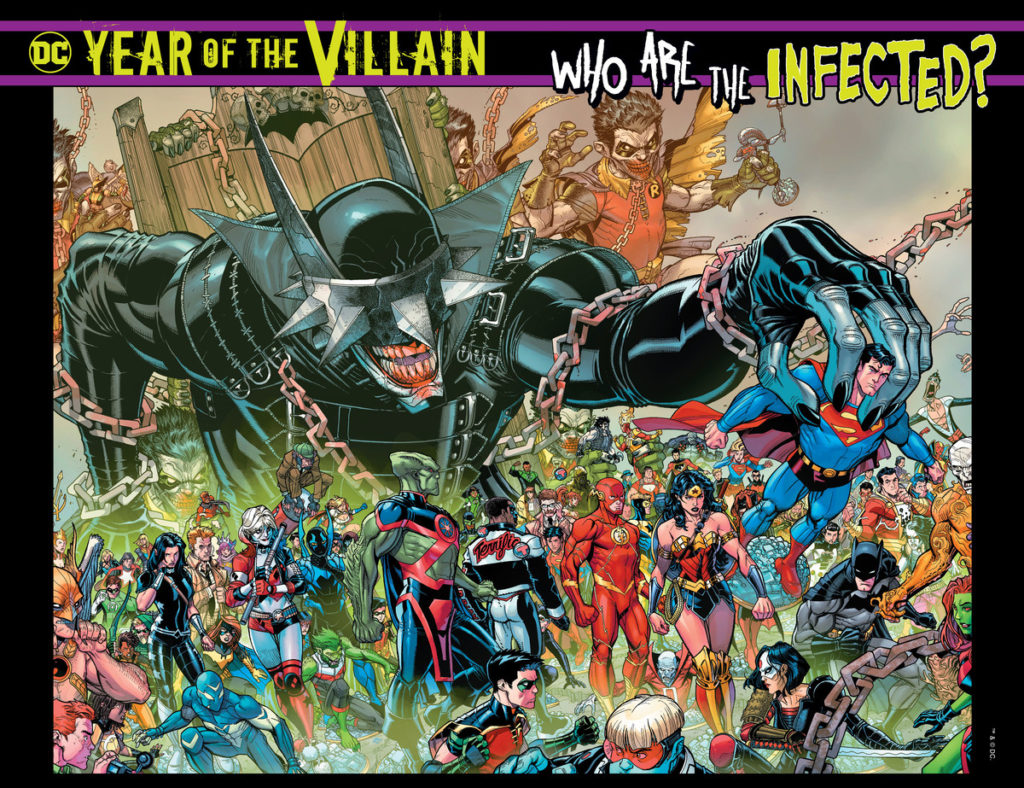 The Infected Comics Checklist
Batman/Superman
#1 to #2
The Infected: King Shazam #1
Although Shazam's Infected one-shot comes out after Black Adam and Batman / Superman #3, I think it makes more sense chronologically right here.
Black Adam: Year of the Villain #1
The Infected: The Commissioner #1
Batman/Superman #3
The Infected: Scarab #1
Hawkman #18
Batman/Superman #4
Supergirl #36
Hawkman #19
Supergirl #37
Hawkman #20
Supergirl #38
Supergirl #39
Year of the Villain: Hell Arisen
#1 to #4
Importantly, the "Hell Arisen" story of Lex Luthor vs the Batman Who Laughs comes after Justice League #38 as well!
Next: Dark Nights – Death Metal