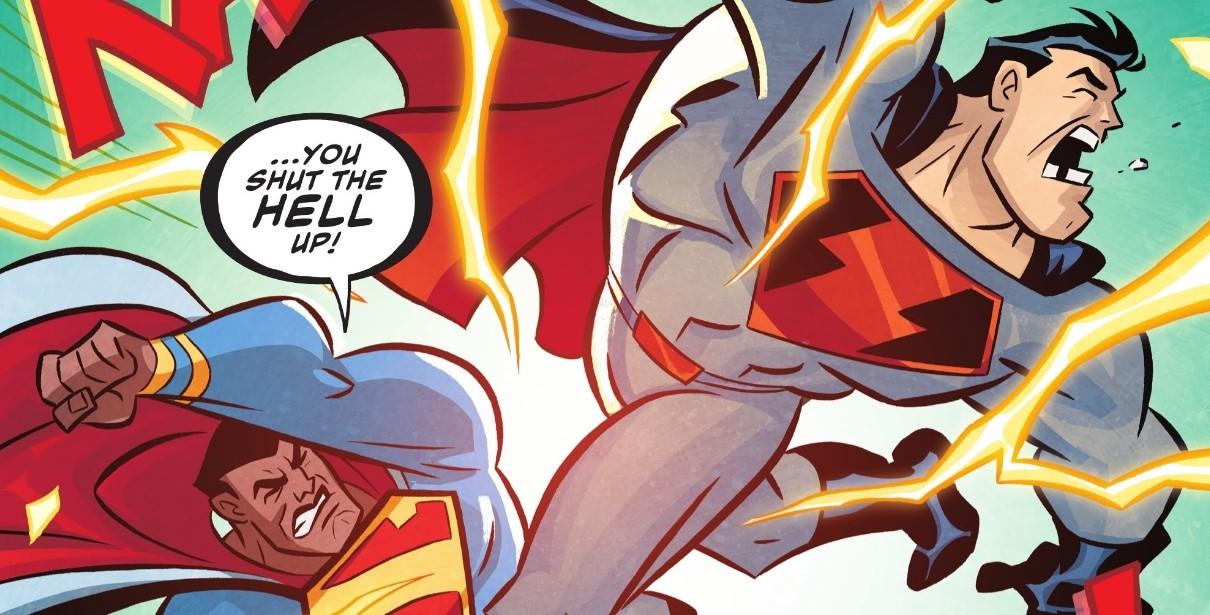 The DC Animated Universe (DCAU) was a big part of my childhood; I know I'm not alone in that. Watching Batman: The Animated Series, Static Shock, and all the other shows always was a good time. That universe gave us what – at the time – we didn't have with Marvel or any cinematic experience. It ended on TV after Justice League Unlimited concluded, but it continued living on through a few movies and comics.
During the last season of JLU, we saw Lex Luthor forming the Legion of Doom, basically the Justice League for villains. After many failed attempts at destroying the League, Luthor tried to reach godhood again by reactivating Brainiac; instead, he resurrected Darkseid by mistake. In the last episode, the Justice League and the Legion of Doom united to fight Darkseid; however, the one who "defeated" him was Luthor, who delivered him the Anti-Life Equation.
JLU had a near-perfect conclusion, but between its events and the start of Batman Beyond there still were many possibilities; Justice League Infinity represents one of them. From JLU producer James Tucker and animated series writer J.M. DeMatteis, accompanied by artist Ethen Beavers and colorist Nick Filardi, Justice League Infinity is a multiversal (and really nostalgic) adventure that gives a taste of the great DCAU. [Read more…] about Justice League Infinity Review!