It continues to be nearly impossible to keep up with all the good comics coming out every year, as there's never been a wider variety of high quality publishers and access to both current and historical comic books. To help ease the search for the best of the best, I'm keeping a list of my favorite comics of 2022 here, with only my absolute favorites of the year making the cut.
Related Best Of Lists:
Below you'll find all the best comics released in 2022, updated throughout the year as I read more great books. See a graphic novel or series you love missing from the list? Let us know in the comments!
Support For Comic Book Herald:
Comic Book Herald is reader-supported. When you buy through links on our site, we may earn a qualifying affiliate commission.
Comic Book Herald's reading orders and guides are also made possible by reader support on Patreon, and generous reader donations.
Any size contribution will help keep CBH alive and full of new comics guides and content. Support CBH on Patreon for exclusive rewards, or Donate here! Thank you for reading!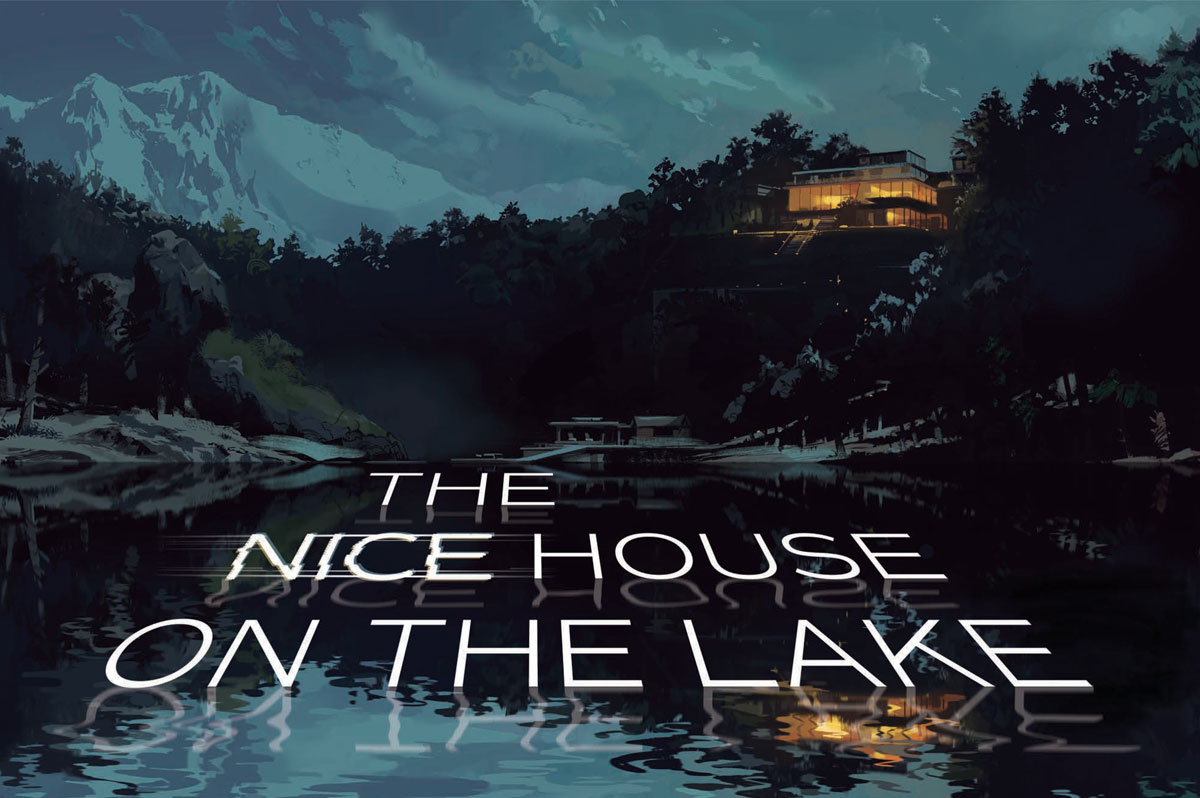 I felt strongly that The Department of Truth was James Tynion IV's strongest comics work of 2021, but reading the collected edition in full, and with the series second half kicking off in 2022, there's little denying that I'm completely hooked with The Nice House on the Lake that isn't really true for any other comic right now. I can miss a week's pull of just about any series (knowing I'll catch up later), but Tynion, Alvaro Martinez, and Jordie Bellaire's alien-mystery (and Judas H. Priest, what an undersell that descriptor is!) is a week-of-release must-read. I have to know what happens next and where the story's going to land, much the same way I felt about Lost, True Detective, or Batman/Elmer Fudd. I'm simultaneously torn between the desire for this series to sprint to its conclusion, and for it to run for an indeterminate long run. Tynion deservedly won the 2021 Eisner for best comics writer, but honestly with a book this air-tight, it'll be astonishing if that isn't only the beginning.
Fahmida Azim, Anthony Del Col, and Josh Adams team up to tell the story of Zumrat Dawut, a Uyghur mother of three from the Xinjiang autonomous region in China. Dawut's story, as translated into this short comic, is the stuff of nightmares, and shines a needed beam of light on China's abuses of the predominantly Muslim Uyghur population.
I've been consistently impressed by Del Col and Adams' work for Insider, equal parts narrative journalism and webcomic, highlighting and clarifying some of the most important (and horrifying) events of recent memory. You can read them all free on Insider (link above), and I'd also highly recommend their work on the story of the domestic terrorism plot to kidnap the Governor of Michigan.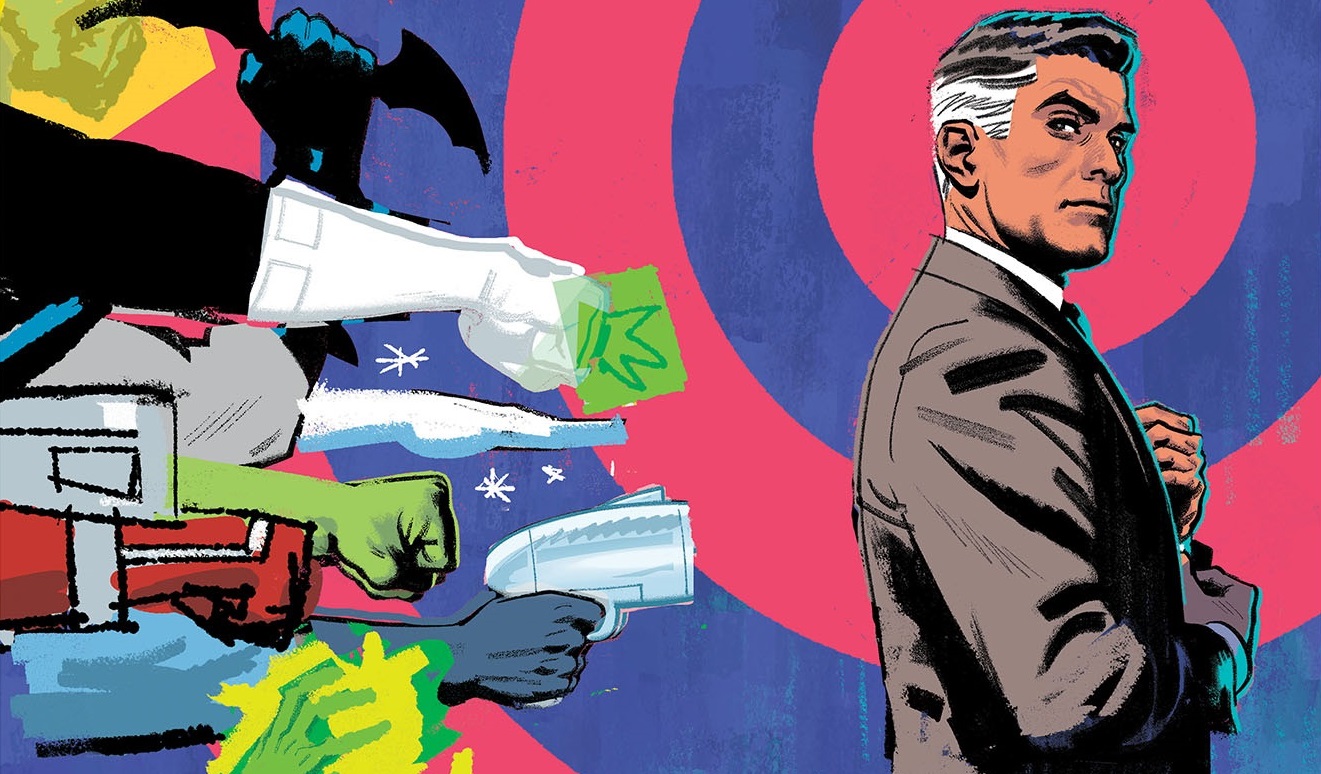 Two things are true: 1) Tom King works with all the most striking artists, and this pop-art noir explosion from Greg Smallwood is inspired 2) The lower the expectations for a character, the more a King-brand DC 12 issue maxiseries is destined for success.
On Human Target, King gets to play with the flexible canvas of Christopher Chance, leaning into a love for JM Dematteis/Keith Giffen/Kevin Maguire's Justice League International and the romantic heart at the center of most of his most well known works. The end result is a substantially more world weary George Clooney's Ocean's 11 lead navigating the superpowered assassination attempts of the DC Universe, and it may well go down as King's best since Mister Miracle, and an incredible post Moon Knight evolution for Smallwood.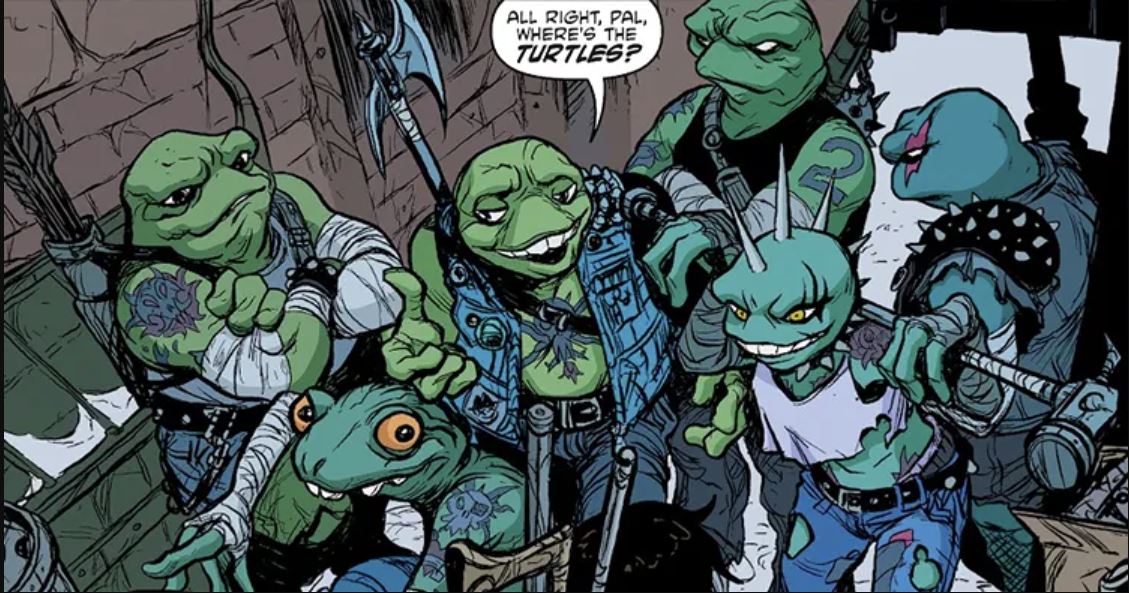 I've stated throughout 2022 that my favorite mutant story since 2020 is IDW's Teenage Mutant Ninja Turtles, spearheaded by the great Sophie Campbell. It's partly contrarianism against all my loyal X-Heads, but it's also how I feel. TMNT #101 kicked off the "Mutant Town" era of Turtles comics, and Sophie Campbell's run during this stretch simply does not miss. While the X-Men are building a mutant nation in the Marvel Universe's Krakoa, the Turtles are helping establish "mutant town," but on the more local level the questions, considerations, and explorations are honestly more succinct and engaging. Plus, whether it's Campbell on art or not, Turtles comics simply look fantastic, with Ronda Pattison's colors ensuring vibrancy and tonal consistency no matter who's drawing.

Coming off 4 Kids Walk Into a Bank
, one of my favorite 100 comics of all time, and combined with Tyler Boss's excellent "Dead Dog's Bite," there was no doubt I'd be excited for the next collaboration between Matthew Rosenberg and Boss.  What's the Furthest Place From Here is one of my most anticipated comics in years. So far, the series has not disappointed, mixing elements of The Warriors, Fallout, Deadly Class, and every straight edge punk show of the 1980s. Early on the book's not as funny as 4 Kids, but there's a broader scope and mystery, and Boss's education at the hands of David Mazzucchelli makes for some of the best storytelling in comics.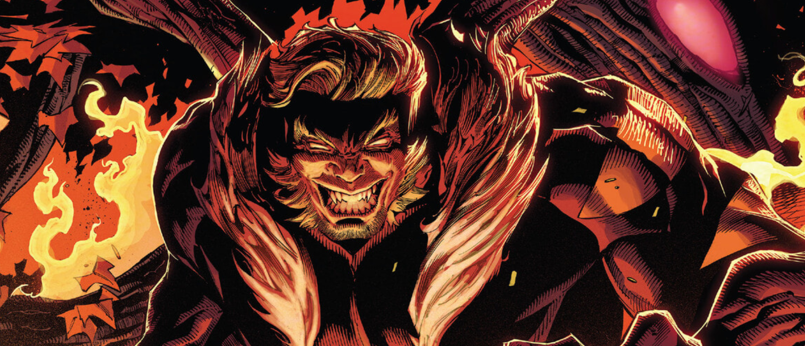 You're going to hear a lot in 2022 how surprised critics and fans are to love a Marvel Sabretooth miniseries, and while that's very understandable, I've been certain since acclaimed horror novelist Victor LaValle was announced as part of the X-Men office (and since I predicted months in advance he'd be joining on a Sabretooth series!) that this comic would rock some socks off. So no, I'm not surprised the LaValle, Leonard Kirk and the creative team are elevating a Sabretooth mini to explore Krakoa literal dark underbelly and the very concept of prisons. I knew it would be smart, incisive, and interesting.
I am surprised that LaValle's first Marvel work is this confident. Sabretooth #1 is one of the most self-assured launches of the Krakoa era (just shy of the Hickman-verse and Al Ewing's SWORD #1), with one of the best final act twists to boot. The post-Hickman era of Krakoan X-Men is ripe for the taking, in need of new visions exploring this rich tapestry. And along comes Victor LaValle with the worst that mutantkind has to offer, so of course, it's one of the year's best.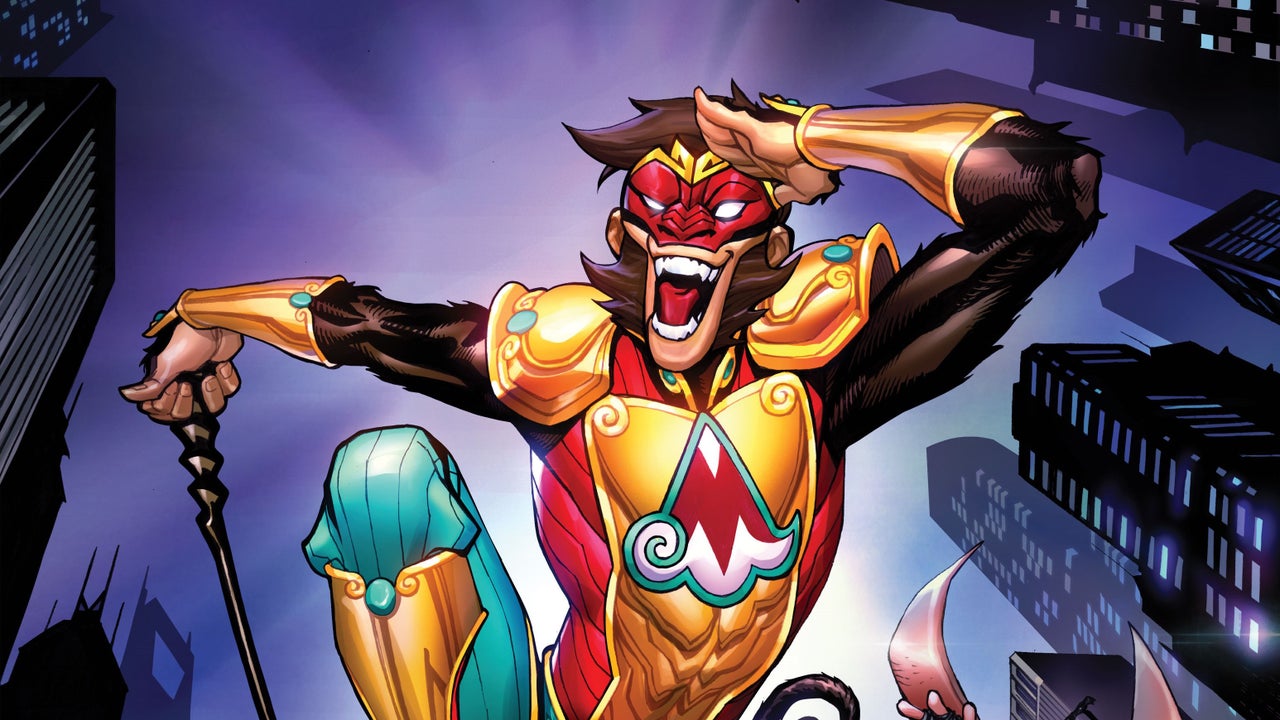 DC's Monkey Prince had me at "written by Gene Luen Yang" and won me over with tremendous charm, confidence, and surprisingly deep integration into Gotham City. The series spins out of DC Festival of Heroes: The Asian Superhero Celebration and features a deliberate focus on Asian creative talent and characters in the story. It's a story that feels both familiar to fans of Billy Batson and Captain Marvel, or Peter Parker and Spider-Man, and uniquely rooted in the mythos of "Journey to the West," and a superhero rooted in a traumatic experience with Batman.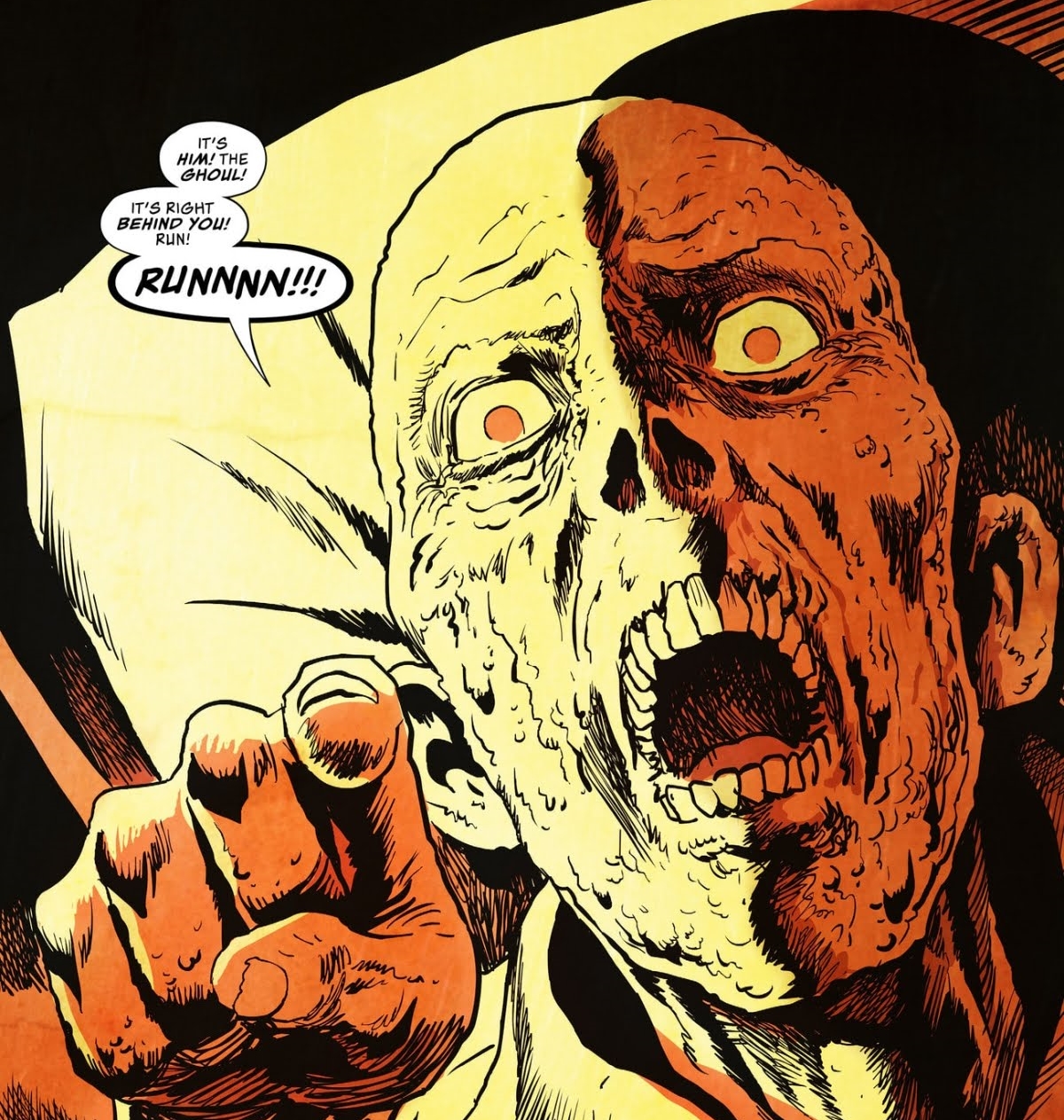 Scott Snyder's post-DC creator-owned career is one of the most interesting in comics right now, launching his own Best Jackett Press imprint with a combination of digital exclusives through Comixology Originals, a Substrack presence, and ultimately print releases through Dark Horse. He's also working with some of the best artists in comics, including Greg Capullo, Francis Manupal, Jock, Tula Lotay and Tony Daniel. I read all of Snyder's work for my interview with him, and the most captivating work is Night of the Ghoul with the incredible Francesco Francavilla.
Snyder and Francavilla doing horror is hardly a surprise – They've collaborated previously on the dark Batman: Black Mirror, and Francavilla's Archie Horror is great – but here they mix in Old Hollywood, father and son dynamics, and of course, the one true monster of the living world, The Ghoul! It's a tense, captivating story, with Francavilla's hot orange horror seeping into melted old movie stills in one of the best comics of the year.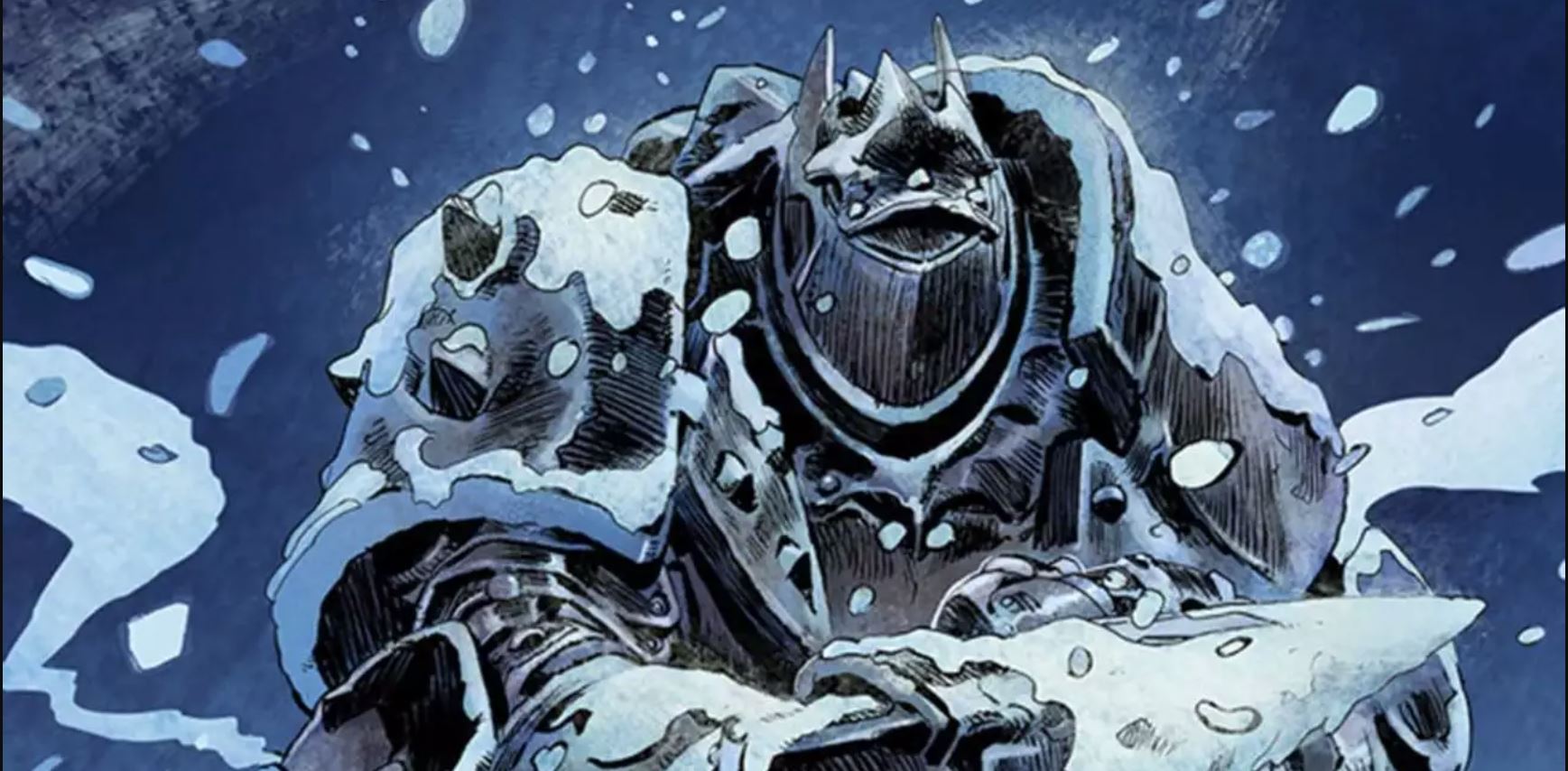 It takes a lot for a silent comic to win me over. There's no advantage of a score, and frankly, as someone who isn't an artist, I always feel like I'm straining to observe truly visual storytelling in ways I don't have to do when I'm following my traditional letterer-prescribed path through narrative. But when silent comics hit, they tend to hit as some of the most memorable in the medium. Things like New X-Men #121, Batman and Robin #18, Hawkeye #11, etc! As luck would have it, I paired my first read of Step by Bloody Step with The Arrival
by Shaun Tan, another silent graphic novel classic, and it made for one of the best comics reading experiences around!
Matías Bergara, Matheus Lopes and Si Spurrier have clearly built something special in Step by Bloody Step, with an oversized first issue that lets Bergara and Lopes flex like never before. Spurrier and Bergara have collaborated to great success previously in Coda, but it's a wonder how assertively they both blaze new trails here.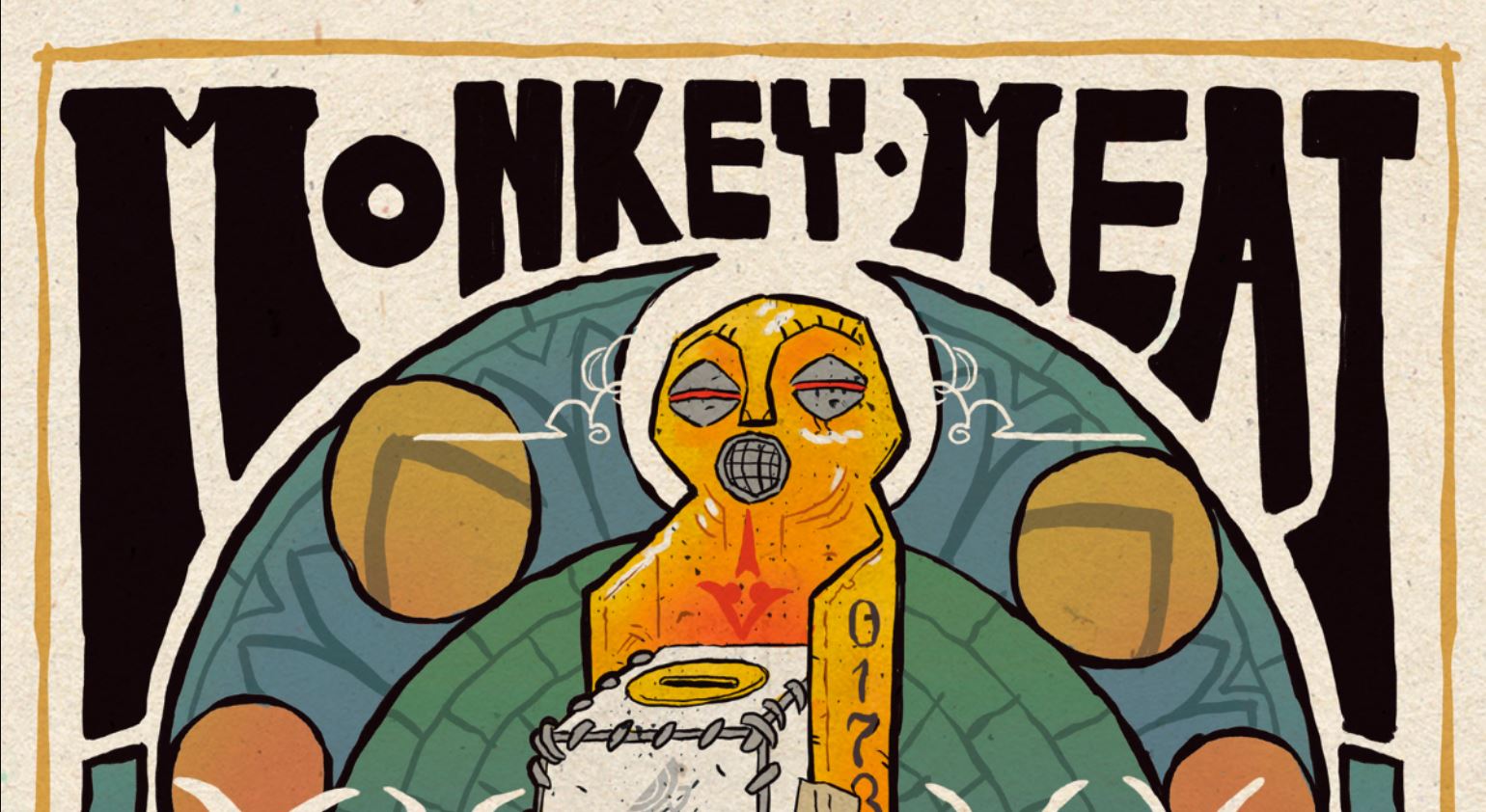 Juni Ba is one of the most exciting young creators making waves right now, something I highlighted on last year's list with his TKO Studios graphic novel Djeliya. Ba's style is Mike Mignola by way of Samurai Jack, and on Monkey Meat, the 5 issue series from Image Comics, Ba gets to fully lean into his developing sense of myth, purpose, and delightful oddity.
One of my newest rules over the last two years is that if I see Stephanie Phillips writing historical fiction, I jump on that series (a lesson first learned reading The Butcher of Paris). That's what we have here in the Comixology original series with artist Philip Krause, as Phillips and team explore pre-World War II America, the rise of Nazi sympathizers in the US, and Jewish New Yorkers brought into government schemes to bring them down. It's hard-boiled crime fiction wrapped in a fascinating historical moment with obvious and fraught modern parallels.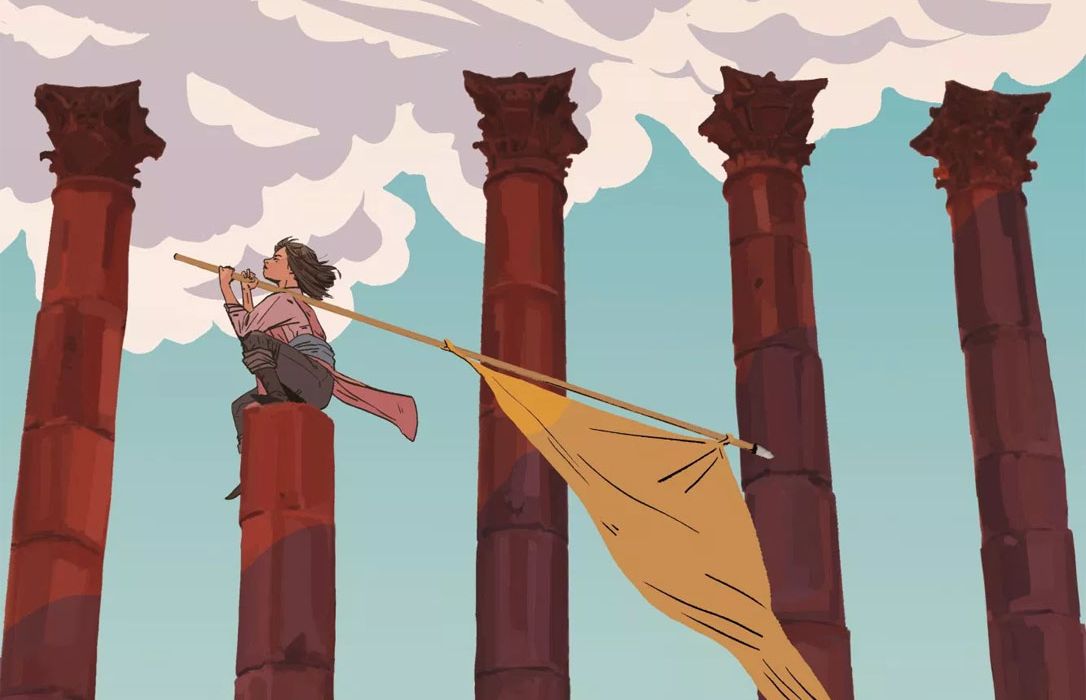 Nadia Shammas and Sara Alfageeh's graphic novel has the fully formed heft of an instant classic, and the possibility of a world that could continue for years if we're lucky. Squire is the adventure of a young immigrant hopeful enlisting and becoming a knight for her country will allow her fulfilling dreams of heroism. The nuanced work has the pragmatism to see through this façade and highlight the grotesqueries of war. While border conflicts over territory, and the blood-soaked cloud of military violence is always hanging over the world, it's certainly more top of mind for a lot of readers in 2022 with Russia's invasion of Ukraine. My reading of Squire highlighted for me the dark sadness of youthful exuberance and patriotism for these conflicts in the face of the ugly reality, as well as the ways slanted history and miscommunication entrench the "rightness" of the violence. On top of all that, characters like Aiva and Husni are charming, childlike and well worth rooting for.
This graphic novel from Tim Seeley and Ilias Kryiazis sticks with you, especially if you're a parent. Seeley can operate in distinctly comedic (Money Shot) or somber modes (Revival), and Chronophage slides comfortably into the latter, following a badly fraying mother-daughter relationship as a too-good-to-be-true new boyfriend enters the scene for mom. At its core Chronophage is exploring those moments of what life could have been by altering key decisions, and the juxtaposition between the weight and soul-soaring highs of building a family. Kryiazis ensures the story excels through expert pacing, body language, and yes, trippy horror.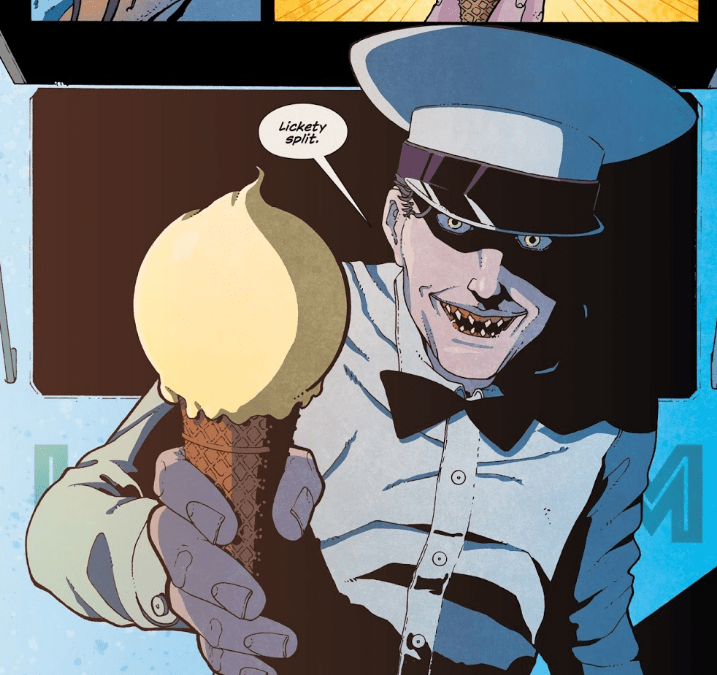 This'll be the third straight year Ice Cream Man is my favorite comic book, and until another comic steps up and takes the title, it's Ice Cream Man's to lose. The biggest challenge for this brilliant genre-defying exploration of horror comics craft is finding a next level as W. Maxwell Prince, Martin Morazzo, Chris O'Halloran and team wade into issues 30 and up. What I value about Ice Cream Man above everything else is that if there's a down issue, we're still only one issue away from what may be one of my favorite single comics of any given month. The perpetual formatting reinvention doesn't always work, but it's always ambitious, appreciated and fascinating. Until Ice Cream Man sells the truck for parts, I'll take a double scoop lickety split.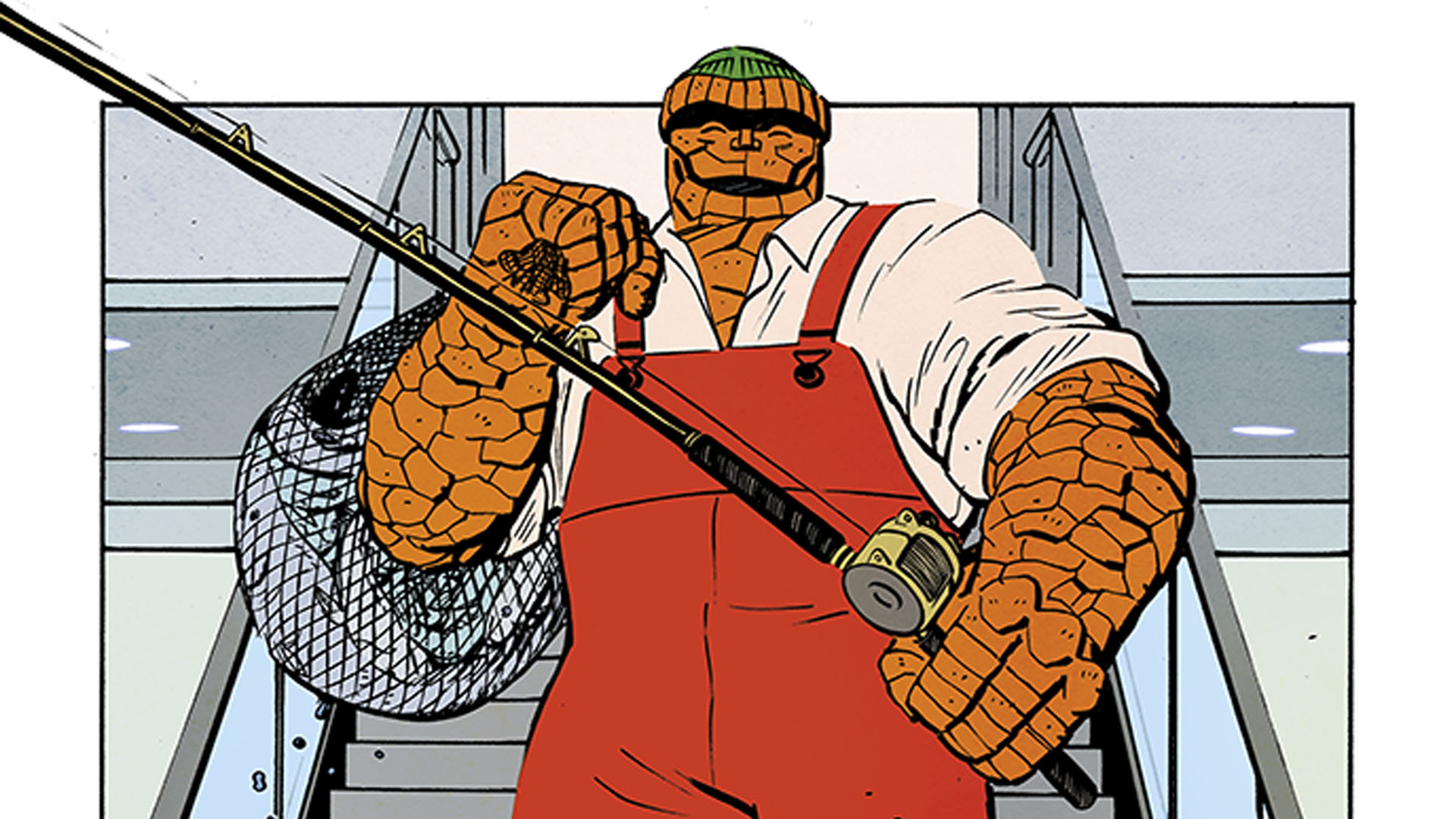 Credit where it's due, Marvel's landed some real superstars in the literary realm over the last few years, and Walter Mosley joining for The Thing with artist Tom Reilly may well go down as the most pitch perfect. Mosley and Reilly work seamlessly to tell a near perfect solo story for Ben Grimm, literally Jack Kirby and Stan Lee's best creation, but a character who's modern appearances are regularly muddled by the ebbs and flows of the Fantastic Four writ large. Don't worry, in The Thing (which is set during a nebulous past in the Marvel Universe, making me wonder why it's not a part of Marvel's befuddlingly non-existent copy of DC Black Label) the FF are away, and the spotlight is entirely on the everlovin' blue-eyed Thing. True to form, this means Ben gets his heart broken, gets his head beaten, gets arrested, and still gets right back up again. Crucially, too, Mosely and Reilly are here to have fun in the Marvel Comics Universe, taking the action off Yancy Street and into the spaceways with several familiar Marvel Cosmic staples. The series is a blast, and is reminding why I love The Thing all over again.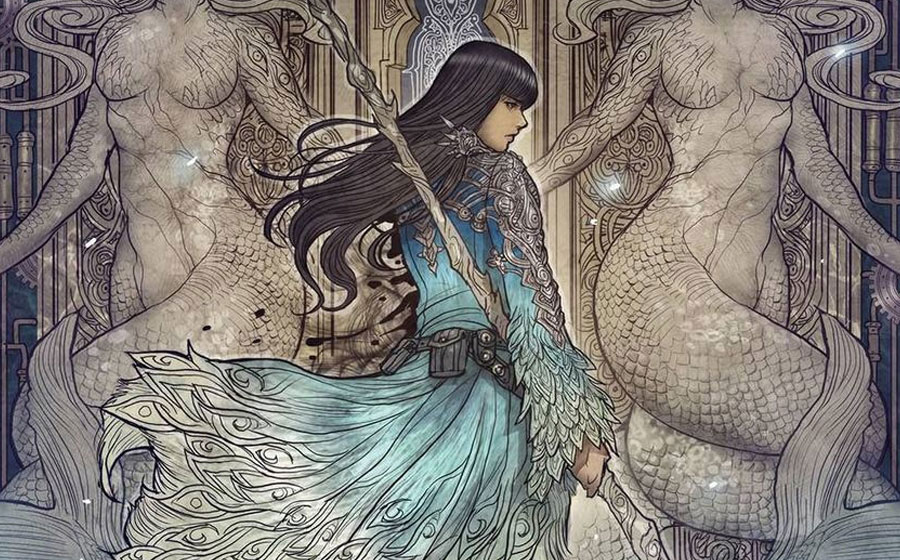 I was endlessly behind on Monstress until I landed the opportunity to interview Marjorie Liu, and now that I'm caught up, I owe Liu, Sana Takeda, and the entire creative team literal years of apologies for any absences on previous CBH best of the year lists! Monstress is simply one of the best fantasy stories in the medium, an incredible blend of drama, emotion, heart and humor, with truly inventive and breathtaking exploration of the often familiar forms. There's a tendency to overlook comic series that have been running for years on best of lists, and that's a mistake I won't be making again with Monstress, already one of my favorite series of all time, and a literal epic we get to watch unfold before our eyes.
ND Stevenson (Nimona, Lumberjanes) is one of the best queer voices in comics, and his webcomics released via Substack emails are always compelling, engaging, funny, heartfelt and memorable. Stevenson is vulnerably sharing the journey of understanding gender and feeling comfortable in your own skin through small yet poignant slice of life comics.
While the wave of comics creators to Substack is still very much in its infancy, Stevenson's style of transparent autobiography is a perfect fit for comics delivered straight e-mail, and easily the highest recommendation of the Substack catalog to date.

Pornsak Pichetshote and Alexandre Tefenkgi's The Good Asian delivers that near impossible balance between historical fiction and pulp-noir where the integration is so thorough the reading experience is a simultaneous blend of education and entertainment; sorrow and suspense. Chinese-American Edison Hark feels like the kind of noir detective that's been with the storytelling tradition since the 1920s, and the real-life grounded history of America's Chinese Exclusion Act, and the impact on a generation of citizens growing up under an immigration ban, packs a particular necessary punch amidst repulsive, growing anti-Asian sentiment through 2021. Timely, gripping, and essential.
For more on The Good Asian, check out my interview with Pornsak Pichetshote.
This Kickstarted graphic novel about a demon-possessed Dracula by Saladin Ahmed, Dave Acosta, Chris O'Halloran, and Hassan Otsmane-Elhaou (with Nate Cosby edits) is a phenomenal package, and one of the coolest looking comics I've read all year. Acosta and O'Halloran combine on some of the most spectacular monster-hunting visuals this side of Dracula Motherf***ers,
as Ahmed weaves a familiar Dracula tale, but told from the lens of the Muslim people and territories so frequently ignored in the usual Anglo-Saxon European versions of the tale. The relationship between the fallen Muslim Knight Adil and a Christian Nun he must partner with to take out Dracula is engaging, but it's the visual transformations of Adil's flaming blade or Dracula's final demonic form (I've never seen an interpretation like this!) that send the book over the top.