Hot on the heels of Black Widow, Loki's first season concludes with a riveting sixth episode, as the MCU's Phase 4 truly heats up and sets the stage for the next several years. Much like our review of Loki episode one, I'm joined by Loki expert Reagan Anick to talk about the season as a whole and where we go from here!
This review of Loki will include spoilers, and assumes you've watched the full series!
Related: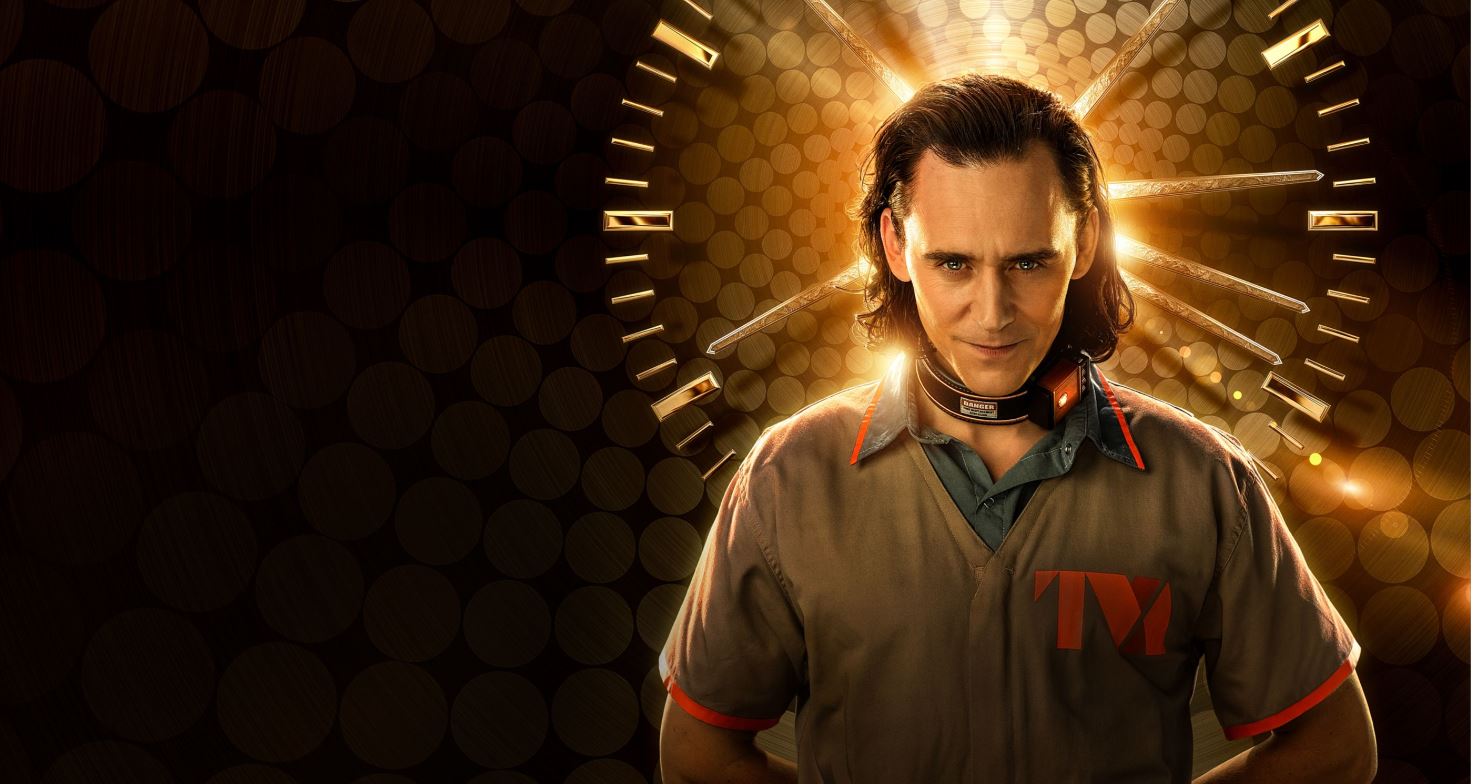 Dave Buesing: Reagan, what did you think of Loki's first season?
Support For Comic Book Herald:
Comic Book Herald is reader-supported. When you buy through links on our site, we may earn a qualifying affiliate commission.
Comic Book Herald's reading orders and guides are also made possible by reader support on Patreon, and generous reader donations.
Any size contribution will help keep CBH alive and full of new comics guides and content. Support CBH on Patreon for exclusive rewards, or Donate here! Thank you for reading!
Reagan Anick: Overall I enjoyed it! It was fun and even if Loki wasn't in it, I think it would still be one of my favourite parts of the MCU.
Dave Buesing: It's not a straight line up and to the right, but Loki improved considerably as it went, making it the first of Marvel on Disney+ to do so. I loved the look and feel of the TVA (this show made the TVA cool and interesting! The comics have never done that!), I loved the addition of Sylvie as an absolutely crucial player, and I loved the degree to which Loki was willing to get deeply strange and sci-fi. Time Travel, multiverses, and Limbo are all potentially messy concepts, but the showrunners kept Loki focused and on target for six hours of TV.
Having said that, I still don't quite love Loki as much as WandaVision. I expect I'm in the minority on this. A lot of this comes down to my investment in the leads. Throughout WandaVision my appreciation for Elizabeth Olsen and the character of Wanda Maximoff grew immensely, whereas my appreciation for Tom Hiddleston's Loki specifically decreased throughout much of this series. Ultimately, I like all the elements around Hiddleston more than his actual performance and interpretation of this character.
I will now make myself available for public floggings and well aimed tomatoes.
Reagan Anick: I do love Wandavision; I loved the sitcom element and felt the performances were all really good. But overall I think Loki is, predictably, my favourite of the three shows so far. It had a strong start and while I was a bit underwhelmed by the ending I don't think it necessarily lessens my overall enjoyment of the show.
Loki did feel focused the entire time, and it played with the concepts of variants in a really fun way. I mean, Gator Loki alone is enough for me to have fallen in love with the concept, but adding in Richard E. Grant as Classic Loki and Kid Loki in the MCU? What a treat for people like me specifically.
This show is very built on the performances, all of the actors are amazing. Hiddleston is, as always, great at being Loki, and you can tell that he's still having fun with this part. Sophia DiMartino as Sylvie is great in the moments when Sylvie is allowed to shine as her own character; the scene in the elevator where she asks Renslayer what her nexus point was is particularly heartwrenching.
The best actor in the show however is by far Wunmi Mosaku. In the moments where she's allowed to do more than be just the stern hunter for the TVA, Mosaku shines. She's a great actress and I hope that she gets even more to do in season two.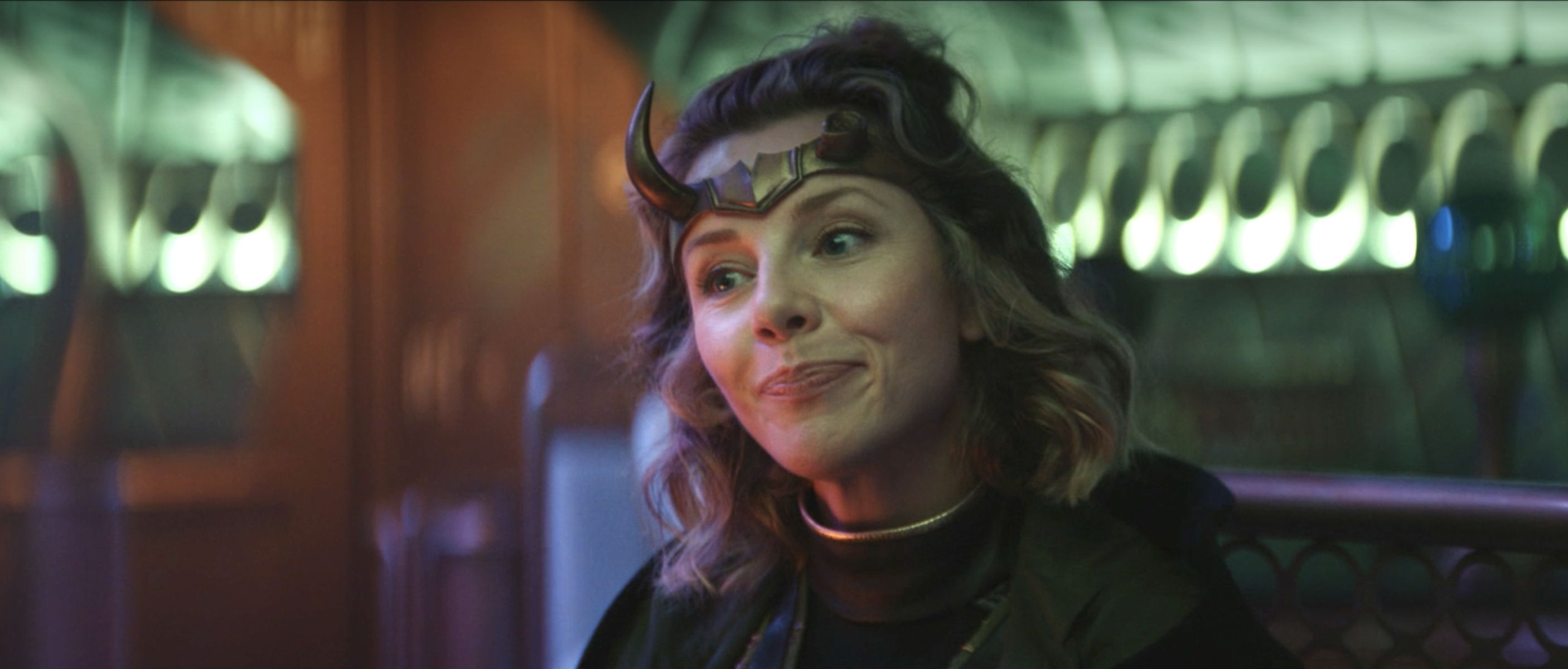 Reagan Anick: If you've been paying attention to Twitter in the weeks since Sylvie was introduced, you may have noticed that Loki/Sylvie (or Sylki as the kids are calling it) has been the subject of much ire from MCU stans. Allow me to say once again that Loki/Sylvie is not the big horrible thing that people are making it out to be. If anything, I think it's very funny that Loki's only love interest in ten years worth of movies is another version of himself, it's just very in-character for him in the funniest way possible. 
Dave Buesing: Agree, I love the metaphor of this arrogant post-Avengers would-be king falling for himself. Like you say, it's perfectly on-brand. I'm utterly baffled by anger over the ethical concerns of cross dimension relationships with your own variant.
In our podcast, My Marvelous Year, Zack Deane pointed out this is one of the better romantic entries in an MCU devoid of any real chemistry. I have to agree. I'm happily invested in their dynamic, and really curious to see how Sylvie fits into a season two. I don't think there's a happily-ever-after for these two crazy Lokis, but I do anticipate they'll need to work together again in season two to secure their place in the multiverse.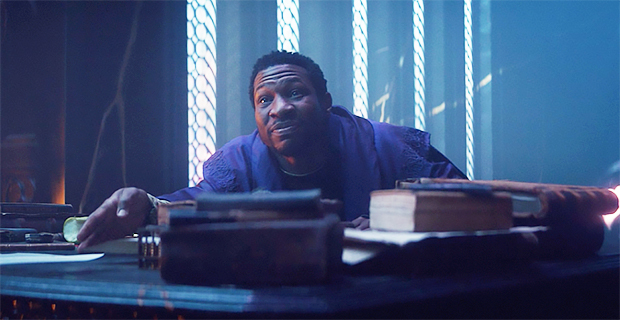 Dave Buesing: Following WandaVision, and the delusional hype machine that surrounded mutant, Mephisto, and multiverse theories, I was supremely confident that Marvel's Disney+ output would not really commit to the full big picture development, instead dealing out parcels of set-up detail. Even by the time we got to episode 4, and a Limbo esque realm full of Lokis, with a likely Immortus figure lurking beyond Aliath, I remained convinced we'd be looking at a Kang cameo at most. Surely, not a full on appearance by one of Marvel's up and coming movie stars. In Loki episode 6, I could not have been more wrong. 
It's not just that Loki made good on the potential of Kang/He Who Remains and a full on Multiversal War, it's the degree to which they wholly embraced that vision. Jonathan Majors swaggers into the joint making all the biggest and most captivating choices, selling both the madness of this figure whose been alone at the end of time for far too long and the sinister power on display that potentially dwarfs even Thanos and his Infinity Stones. I thought it was likely Loki would end with the multiverse fully released from the shackles of the TVA, but I did not expect a remarkably concise explanation of Jonathan Hickman's Avengers build to 2015 Secret Wars as the direction of this Phase of the MCU. That's insanely exciting!
Between this conclusion, and the post-credits tease in Black Widow, I'm delightfully surprised with how integrated Marvel Studios is making their feature film and Disney+ TV output.
Reagan Anick: After only having shows like Runaways and Agents of Shield that were never fully connected to the MCU (if they ever even connected at all), it's cool to see the shows being treated as just as much a part of the picture as the movies. Granted, for shows like Wandavision and The Falcon and the Winter Solider, their inclusion in the MCU came at the cost of essentially being only set-up and character development wrapped up with just enough plot of their own to allow the powers that be to go "look! they're their own new stories." 
That isn't to say that I don't like Wandavision, I do! It's my second favourite of the MCU shows so far. But the thing is that it exists entirely to develop the characters further for whatever their next movie appearance will be, it's just setup and so is The Falcon and the Winter Soldier. They only really exist to put the pieces in place for the next blockbuster. Loki, on the other hand, feels like more than setup. Even though it does have moments where it's obviously setting up for what comes next (the scene where Sylvie kills Kang comes to mind, as does the inclusion of Kang in and of itself), it still feels like it's interested in being its own story in a way that the other shows really didn't. Maybe that's a consequence of this being the first multi-season MCU show.
Dave Buesing: Getting back to Jonathan Majors show-stealing performance (I don't even know if it was actually good, but certainly it was more Emmy worthy than Don Cheadle's twelve seconds in Falcon and Winter Soldier?), I'm obsessed with the vision here for merging the Council of Cross-Time Kangs (shouts to Roger Stern and Walt Simonson) with 2015's Secret Wars and the Hickman Marvel-verse. Instead of a bazillion Kangs running around because they've messed with the timestream so much, the set up here tells us they're all variants from across the multiverse, and that they've already experienced universe on universe war. 
This is brilliant for two reasons. 1) Replacing Hickman's vague Builders with a more concrete, established Marvel supervillain is inherently more appealing for mass consumption and 2) It gives Kang the Conqueror a substantially more coherent reason for being than a Tinder profile that reads "Just a guy who loves conquering, ya know?"
Leaning into the multiverse and a build towards Secret Wars has been a part of MCU fan theories since forever, but to see these seeds actually come to fruition so deliberately, and constructed with such care is really thrilling.
Reagan Anick: I think that the thing I liked most about the ending is that it did the work of setting up Doctor Strange: Multiverse of Madness and the second season of Loki really well; now we have both the beginnings of whatever Strange will end up being up against next year, and we have a fun concept for the second season with Loki having been sent back to the wrong TVA.
Another aspect of the last episode that really stood out to me was how creepy Miss Minutes was when she showed up as Loki and Sylvie entered the citadel. It was the kind of subtle creepy that children in horror movies bring, and I hope that it's set up to act as a teaser for the tone that Multiverse of Madness will take on.
Comic Book Herald's MCU Power Rankings Update
At the end of the day, my disappointment with Black Widow is that it's just pretty good. That's a rough bar, but with so many Marvel movies at this point that's just the bar. Black Widow is a tight, very well acted movie, but it's saddled with a surprise-free mediocre story.
Tier 1: The Best
1) Avengers: Infinity War
2) Avengers: Endgame
3) Jessica Jones (Season 1)
4) Thor: Ragnarok
Tier 2: Great
5) Guardians of the Galaxy
6) Captain America 3: Civil War
7) Black Panther
8) Captain America 2: The Winter Soldier
9) Avengers
10) WandaVision
11) Daredevil (Seasons 1,2,3)
Tier 3: Good
12) Spider-Man: Far From Home
13) Spider-Man: Homecoming
14) Iron Man
15) Captain America: The First Avenger
16) Loki (Season One)
Tier 4: Perfectly Average
17) Guardians of the Galaxy Vol. 2
18) Black Widow
19) Iron Man 3
20) Ant-Man & The Wasp
21) Captain Marvel
22) Avengers 2: Age of Ultron
23) Ant-Man
Tier 5: Mixed Feelings
24) Doctor Strange
25) Falcon and the Winter Soldier
26) Luke Cage (Seasons 1 & 2)
27) Agent Carter (Seasons 1 & 2)
28) Runaways
29) The Punisher (S1, S2)
30) Thor 2: The Dark World
31) Cloak & Dagger (Season 1)
Tier 6: I'll Only Watch With a Comic In Hand
3)2 Defenders
33) Thor
34) Agents of SHIELD
35) Iron Fist Season Two
36) Incredible Hulk
Tier 7: Nope
37) Iron Man 2
38) Jessica Jones (Season Two)
39) Diaper rash
40) Iron Fist Season 1
41) Inhumans