Following up on the hype-machine success of WandaVision, and the muddled reactions to SamCap and the Winter Soldier, Marvel's Disney+ TV continues with 2021's Loki, starring Tom Hiddleston. Loki picks up directly after 2012-Loki uses the cosmic cube in Avengers: Endgame, and escapes during the Avengers Time-Heist.
There's a fair amount riding on Loki, as the MCU tries to cement their place as the essential big and small screen pop culture experience. We dig into the first episode of the six episode series, and talk all things gods of mischief, Time Variance Authority, and what the role of Loki might be in the MCU from here!
Related:
Support For Comic Book Herald:
Comic Book Herald is reader-supported. When you buy through links on our site, we may earn a qualifying affiliate commission.
Comic Book Herald's reading orders and guides are also made possible by reader support on Patreon, and generous reader donations.
Any size contribution will help keep CBH alive and full of new comics guides and content. Support CBH on Patreon for exclusive rewards, or Donate here! Thank you for reading!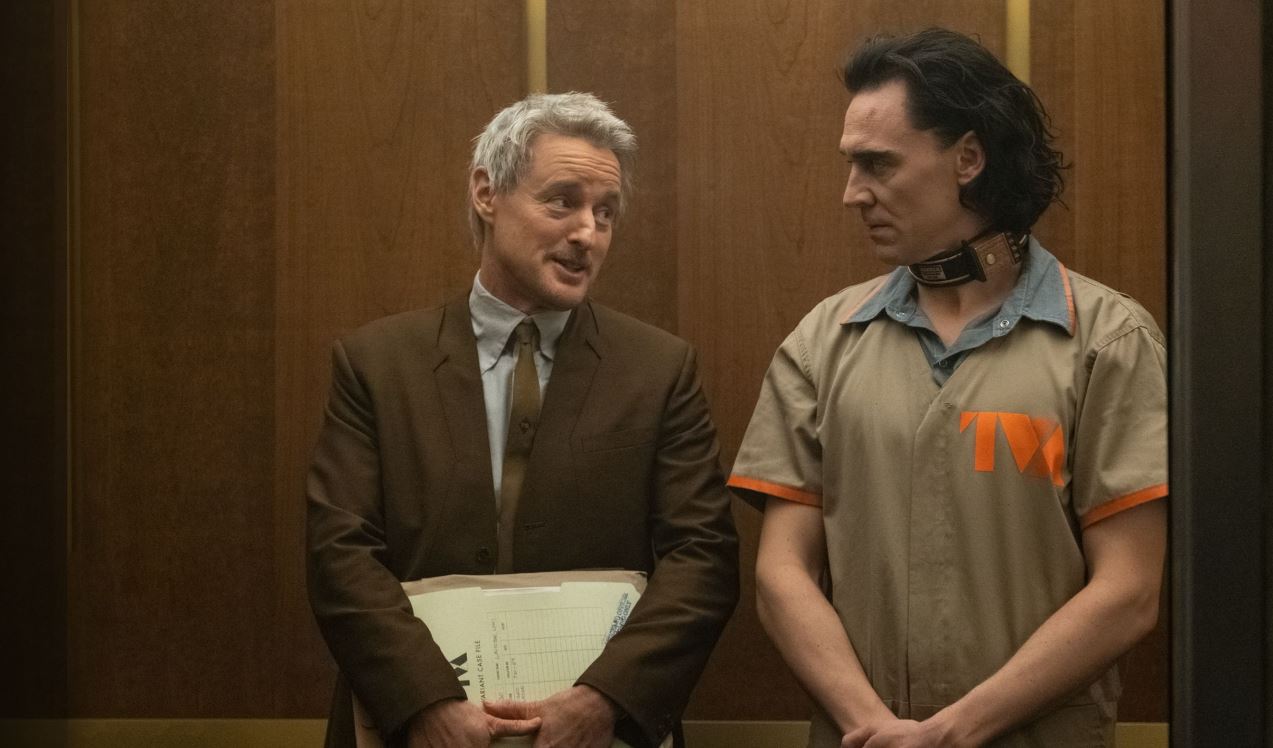 Dave Buesing: In terms of set-up and style, the anticipated hook heading into the series – Loki Agent of TVA, with strong Doctor Who timey-wimey overtones – is delivered upon successfully. The TVA of Marvel Comics, as envisioned by the great Walt Simonson, is precisely this level of bureaucratic and understated. There's always a certain charm to these old fashioned accounting offices in the midst of a null-time spaceport city that takes away Loki's breath.
For all its power – and I quite love the absolute awe in Hiddleston's voice, realizing infinity stones are worthless inside the TVA, wondering "is this the greatest power in the universe" – the TVA of Marvel Comics are fairly ineffectual, infrequently used players. You can read every TVA appearance in a weekend (a thing I've done!), and not really come away with much affinity or connection. Through Loki episode one, Wilson's Detective Mobius is already more interesting than the Mobius of the comics, and I'm hoping the series can continue injecting life into this sterile organization.
Reagan Anick: The aesthetic of the TVA is one of my favourite things in the MCU. It feels so distinct from anything else we've seen before and I love that. As well, I've always been a fan of retrofuturist aesthetics, especially when they're more 60s and 70s inspired. The fact that everything is in these muted tones of grey and brown with occasional touches of orange is really working for me but I'm excited to see some of the more colourful stuff we've already seen in the trailers, I think the TVA office could get very stale very quickly.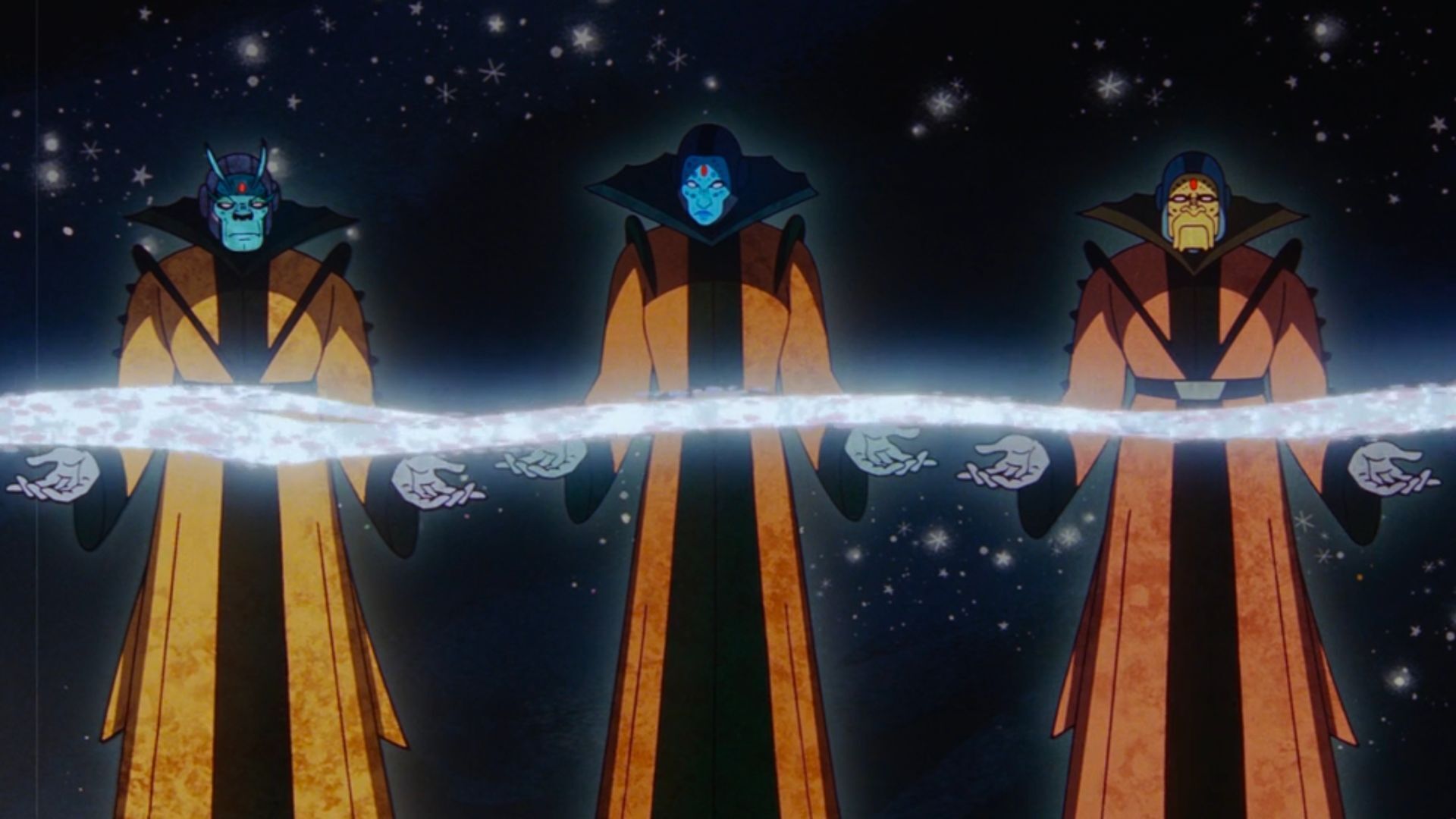 Dave: I appreciate the dedication to integrating comics oddities like the Time Keepers (if we get actual personified Time Twisters
my head might explode). I'm definitely curious how thoroughly the MCU is willing to weave together Wanda as a Nexus Being with the Time Keepers as the arbiters of these nexus events in the timeline and across the multiverse. I don't think you overlap that language by accident, and for big time Marvel heads familiar with the "Timequake" storyline in Marvel What If #35 to #39, there's actually real comics precedent here for the Time Keepers and Wanda's stories intertwining.
The Time Keepers of that story have major ties to Immortus – cemented later in the Kurt Busiek written Avengers Forever
– and with Kang the Conqueror's impending debut in Ant-Man and the Wasp 3: Quantumania, I'm curious if we'll get any related set-up here. Loki as an agent of the TVA crossing paths with even a glimmer of Immortus or Kang would be a delightful sign of things to come.
Reagan: One of the things I really loved about Wandavision was how weird it got at times. I love when shows and movies are willing to get weird and I really hope that this show isn't going to be afraid to get weirder than Wandavision.
And don't forget that Michael Waldron, the head writer for Loki, is also the screenwriter for Doctor Strange: The Multiverse of Madness. While I don't expect Loki to show up there, it wouldn't surprise me to see some of the threads of worldbuilding we see here become relevant to whatever Doctor Strange will be dealing with.
Dave: I mostly enjoyed the set-up here, and much like WandaVision and Cap/Bucky, I'd be lying if I wasn't just kind of thrilled with having new MCU stories going up on a damn Wednesday. Nonetheless, my primary critique of Loki episode one would be that the sheer quantity of exposition overwhelms the momentum, and the episode often feels like a "Greatest Hits" replay, perhaps closer to a big-budget "Loki Explained" Youtube video than I think the showrunners intended.
I get *why* the episode plays out this way – it's important for us to see the King Loki variant go through literally all the emotion of 6 years of movies in under an hour. The MCU is usually quite good about respecting its audience's attention and commitment, though (honestly, many times with absurd confidence), and this felt like the opposite.
In related news, huge shouts to Thor: The Dark World for continuing its run as a hilariously essential and integrated piece of MCU mythology, resurfacing mightily in "Endgame" and now Loki. People love to clown on this movie, but one thing I said at the time was I particularly loved *everything* about Loki's role in that film.
Reagan: I think it's a very good thing that they added the DB Cooper scene in the middle of the "previously on" segment. It serves a double purpose of being a breather in the middle of an exposition dump that most if not all viewers will already be well aware of and at the same time, giving us a more light-hearted scene before we get into this Loki's future.
What we're seeing is a Loki who has never experienced anything that happened after The Avengers, meaning that he doesn't know that Frigga is dead or that he's the reason why she's dead. The entire sequence is so well-done and Wilson and Hiddleston are firing on all cylinders the entire time. Yes, it's all set-up but it works and a lot of that is because the actors involved make it work. I'm already emotionally invested in Loki and I have been for over a decade but if I wasn't, I think that the scenes of him watching the prime timeline would have done the trick.
I keep thinking about the scene where Loki admits that he doesn't enjoy hurting people. and the emotion in that scene coupled with the fact that aside from Thor, this is the most broken we've ever seen him. There's a rawness to it. In fact, there's a rawness to a lot of what Loki is dealing with throughout this episode; he goes through multiple existential crises, he's forced to watch both of his parents and himself die, and to top it all off, he is having his entire understanding of the world and his place in it challenged by the very existence of the TVA.
Breaking this version of him down is so necessary to garner any real sympathy for him. We've seen him at low points but we've never seen him this low before, never broken in this way. It's one of the moments that's stuck with me the most in this episode and I wouldn't be surprised if it remains a highlight of the entire season when all is said and done.
Dave: One of the downsides of these MCU entries getting in and out so quickly – much like Cap and Winter Soldier, Loki season one is destined to play like a 6 hour movie – is that I'm not sure they'll actually be able to use the format of TV to their benefit. That was, and remains, part of why I enjoyed WandaVision so much more (to this point).
For example, there's actually a fair amount of meat on the bone for storylines about Loki and the TVA apprehending dangerous variants. We can have "Evil Loki" as the big bad ultimately, but I'm kind of into the idea of watching Hiddleston and Owen Wilson apprehend *other* variants in shorter villain-of-the-week installments. Who are these variants? How many exist? What kind of threats do they pose to the timeline and the Marvel Multiverse? These are questions I'd love to see explored, and maybe we'll get plenty of that in this series, but it doesn't feel built for that kind of ride.
Reagan: I think this ties into a complaint I have about a lot of shows with shorter seasons, there just isn't as much time to explore the world and characters. I honestly think that in a lot of cases 6-8 episode seasons are at best annoying and at worst a detriment to the storytelling that writers are trying to do.
Besides that, some of my favourite shows used a monster-of-the-week format and it worked so well and didn't come at the expense of an overarching story. In fact, it helped the story because it let's the viewer get to know the characters and become invested in them more than they would have with just six episodes.
Dave: The biggest advantage in Loki's arsenal – even apart from a great cast, and great hook – is that variant-Loki is by definition outside the confines of Marvel Cinematic Universe continuity. This is the Loki that should never have been. So whereas previous Disney+ entries are ultimately about the set-up – and if I'm being facetious, costume changes – of its players, Loki *can* remain primarily contained to its own set of stories, that could go on as long as the powers that be desire!
Now, given Loki's popularity, combined with the MCU's tendency to kill off all their villains (way to survive, Zemo!), I anticipate the series will end with Loki scheming some kind of way to re-enter the timeline. It's certainly in his nature to want that, rather than to play the games of the TVA in perpetuity.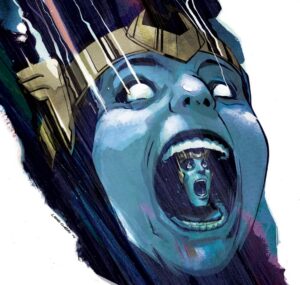 Reagan: I definitely have my thoughts about how Loki could potentially re-enter the prime timeline and whether it would be the Loki we've known and (for some of us) loved over the past decade. For a little while now I've been thinking about how this could potentially be a great time to introduce Kid Loki even if he isn't as necessary to Loki being redeemed as he was in the comics. Because MCU Loki is decidedly not comics Loki. He doesn't need to be a different person for people to stop seeing him as a villain to the degree he was in the comics. MCU Loki has been a fan-favourite since his introduction; he was a massive deal on tumblr from the early days of the MCU. For a lot of people, he doesn't need to be redeemed because there's nothing to redeem him from.
Despite the lack of necessity, I would still really love to see Kid Loki eventually because of how much those stories have meant to me since I was a kid.
Dave: So the reveal that the real "monster" hunted by Mobius and the TVA is another Loki-variant is both telegraphed and inevitable. Maybe it's just because I'm re-reading Ewing and Garbett's Loki: Agent of Asgard
, but from the moment Mobius mentioned "stab patterns," I was like, yep, a Loki.
Regardless, I do like the idea of a Loki already out there scheming about how to gather the power of the Time Keepers for himself. I'd argue we're underserved on power-hungry Loki content in the MCU, so I'm really hoping this role allows Hiddleston to do away with all the redemption and fully lean into Loki, King of Space!
What do you think about this reveal and what it means for the series?
Reagan: I think this reveal could mean a few different things. Loki has already had several variants within the comics with three in the prime universe alone (Original Loki, Kid Loki, and the current version of Loki), and tens more dating back to the silver age of comics. This could mean that we're about to see two Hiddlestons on screen at the same time, or it could mean that we're about to see Lady Loki. Or we could be about to see something similar to King Loki; Not to speculate too much but Richard E. Grant has been cast in an undisclosed role and he could be a solid fit for King Loki.
Regardless of what happens next, I think an overarching theme of this season at least will be delving into who Loki is and I'm excited to find out the answer.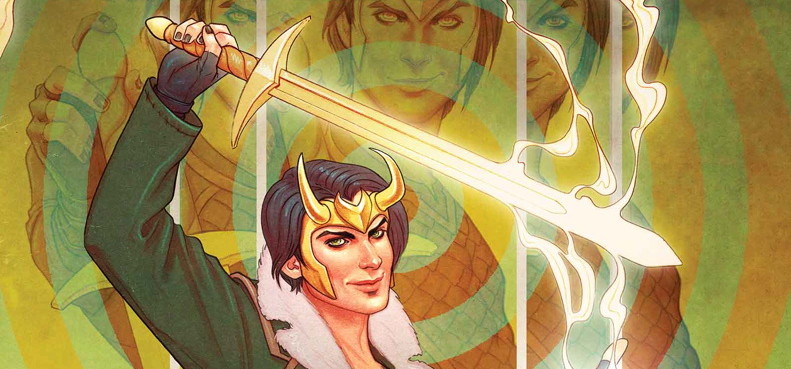 Dave: Same. In Marvel Comics of the 2010's, basically from 2011 to 2015, creators Kieron Gillen
, Al Ewing
, and their many collaborators, centered Loki's story – with a Neil Gaiman-esque emphasis on it being a STORY – around whether or not this Asgardian god could break free from the chains of his destined role as a mischievous scamp, or in simpler terms, the great villain.
We see those themes clearly emphasized in Loki episode 1, where the Loki variant, fresh off nearly accomplishing his glorious purpose as King of Earth, is forced by the TVA's Mobius M. Mobius to wrestle with his own story's determinism. The TVA is a particular affront to Loki's repeated assertions that he alone controls his narrative because Mobius is able to tell Loki the literal determined place of events in the timeline according to the – apparent – all-knowing power of the Time Keepers and the TVA.
I don't necessarily think MCU Loki wrestling with his villainy is as compelling as it was in a post-Siege Marvel Comics landscape circa 2011 (we've already seen Loki break many of these chains in his arc from Thor: The Dark World through Avengers: Infinity War), but a ton of credit goes to Tom Hiddleston for purposefully undoing all of his in-story growth and getting back to that place of Loki the conqueror, Loki the would-be King.
Ultimately, though, I think you're right in that once Loki truly understands himself, and the role he's locked into in this timeline, I think he'll want to break free from that and reassert a new Loki path forward. Let the multiversal variant shenanigans commence!
Reagan: I don't have anything insightful to say about this but Mobius was drinking Josta in this episode. I feel that needs to be more widely known.