In the build to Falcon and the Winter Soldier, I talked a lot about the Marvel Cinematic Universe's uncanny ability to merge influences. How – with the primary exception of Captain America: Winter Soldier – films are rarely a direct adaptation of one thing, and instead a merger of ideas, ultimately synthesizing to something new.
The end result is that I've rarely watched the MCU thinking too heavily about how "the comics did it better," or falling back on the cliched evergreen truth: the book's better than the movie. Mostly this is a testament to very strong storytelling, a remarkable blend of focus and quality control, and again, just enough remixing comic book influences to feel fresh on screen.
Falcon and The Winter Soldier is the most heavily I've felt the distractions of the source material. There are three distinct Marvel stories the TV series very openly pillages, and the one largely unique storyline – the post "blip" rise of the Flagsmashers – is so egregiously porous, that everything suffers.
Related Reading:
Best comics to read with Falcon and the Winter Soldier
Support For Comic Book Herald:
Comic Book Herald is reader-supported. When you buy through links on our site, we may earn a qualifying affiliate commission.
Comic Book Herald's reading orders and guides are also made possible by reader support on Patreon, and generous reader donations.
Any size contribution will help keep CBH alive and full of new comics guides and content. Support CBH on Patreon for exclusive rewards, or Donate here! Thank you for reading!
We also reviewed the series on the My Marvelous Year podcast for a bonus episode: Check it out here!
* Spoilers may follow from this point forward! *
Honestly, there isn't that much use wallowing in the murky quagmire of the Flagsmashers, somehow structurally, politically, and tonally confused. The rise of Super Soldier Karli Morgenthau and her posse of mute allies is such a mess that MCU-heads already turned to behind-the-scenes rewrite theories to explain away the failing, like LeBron James or James Harden revealing a heretofore unknown debilitating injury after a game 5 playoff series loss (they were playing with a broken arm the whole time!).
Personally, I think removing the significant focus on Karli and the Placeholders could have substantially improved the series. The Flagsmasher's politics are a challenge for Marvel Comics in the best of times, and whether rumors of eleventh hour rewrites are true or not, this series is too busy to have ever done this thread well. And it's that overcrowded nature that sets the stage for really everything I'm about to dig into.
It's a bummer too, because actually dealing with the "5 years later" ramifications of Avengers: Endgame is some really interesting science fiction and oh so mildly futuristic reflecting. The time jump is probably the thing that surprised me the most about Endgame; that they were really going to make this leap in time and commit. Genuinely exploring the impact five years of a world with half the population Thanos-raptured (Thraptured?) has on society has a ton of potential. We get hints of that with the Global Repatriation Council, and Karli's mission to restore the "One World, One People" ethos, but it's only ever hints.
As it stands, the centralized focus on the Flagsmashers holds every element of this series back. There is good work elsewhere (Zemo, Dora Milaje, Sam's sister Sarah, Eli Bradley airballing the daylights out of a step back threeball in the street!), and a whole lot of complications, but that particular muddle keeps Falcon and The Winter Soldier firmly in the back half of the Marvel Cinematic Universe rankings to date.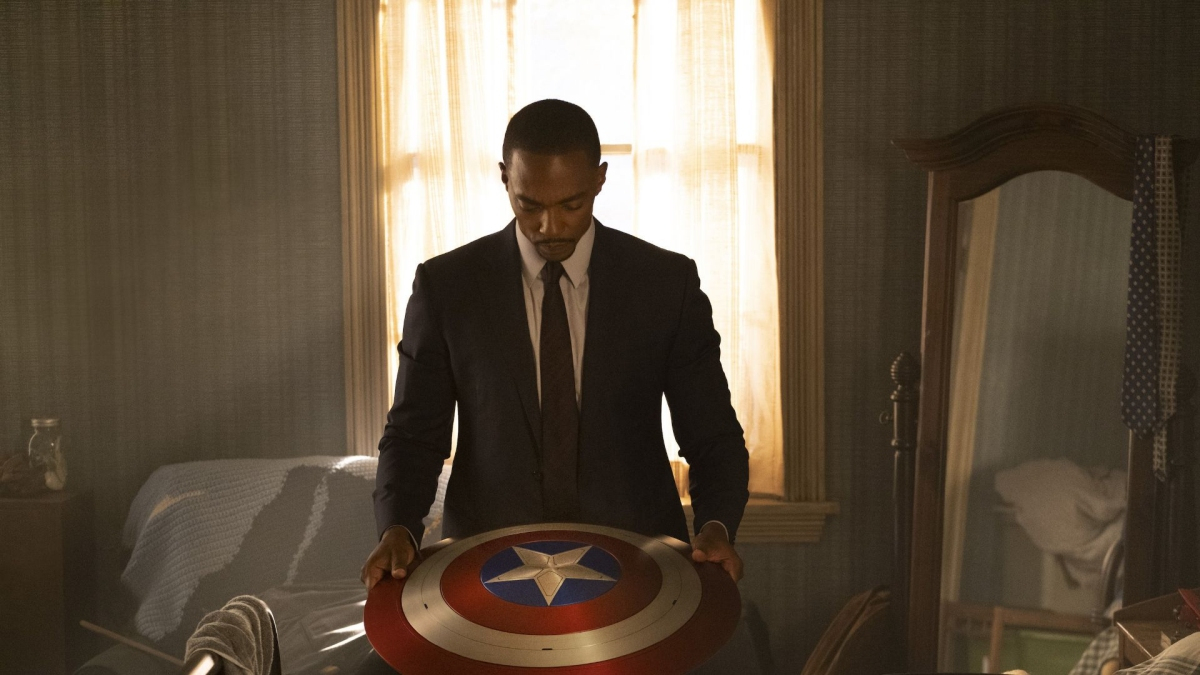 I'll work out of Comics chronology (hang on, I just need to stop shuddering at the thought) so I can lead with the positive: It is a uniformly, wholly positive direction for Marvel to tell the story of Sam Wilson, the longtime Falcon, as their new Captain America. While there are unquestionably challenges that come with *how* you tell the story of a black Captain America, there should be no question that it's a positive opportunity for the MCU in terms of representation and the types of questions and conversations they *could* ask viewers to confront.
A key difference between Sam's journey as Cap in Marvel Comics written by Rick Remender and Nick Spencer, and Anthony Mackie's time as Cap in the MCU, is that the MCU version is built to last. In the comics, Steve Rogers is aged up during Sam's reign (see also: He's old as dirt!), but he's still very much around. And of course, it's only a matter of time into the Spencer run before Steve is back to prime super soldier health, and wielding the shield once more. To my mind, this is one of the biggest problems with modern Marvel legacies; they're always just waiting to be undone before the "real" hero returns.
Post Endgame, the MCU is entering their legacy stage, and unless they panic and undo the results of their Infinity Saga, there's no reason to believe we couldn't be looking at a new Captain America, Iron Man, Black Widow, Thor and Hawkeye within the next year plus (just to name a few!). This freaked fans out in the comics, and there are already signs (literally) that MCU heads will put up similar regressive complaints. But for me, the most exciting part of MCU Phase 4 is the chance to really do Marvel Legacy right, with no escape hatch, and a full commitment to getting it right because there's no going back. When Sam Wilson bursts into a building and declares "I'm Captain America," there's no asterisk, and there's no ticking countdown. It's just the truth.
Sam's time as Captain America in the comics is full of moments I like, but few definitive stories, and that's what the MCU had and has the chance to do. For me, Falcon and the Winter Soldier is not that story, largely because the lens isn't focused enough on Sam. Whereas WandaVision is absolutely a Wanda Maximoff story, one that vastly increases my interest and connection to her character moving forward, Falcon and the Winter Soldier spreads itself too thin (and hey, the inclusion of a Bucky Barnes focus is right there in the title, it's not a surprise!) to really give us that essential Sam text. Maybe we'll get it in the recently rumored return of Sam in Captain America 4 – I sure hope we do.
The initial promise of the MCU on "TV" is giving supporting players the space and the time to carve out fully realized visions for their characters. And to me, it's telling that I feel that for Sebastian Stan's arc as Bucky Barnes, but substantially less so for Anthony Mackie's Sam. This is a shame because the story of Sam Wilson reconciling and wrestling with what it means for a black hero to stand tall as the symbol of Captain America is well worth interrogating. And there are moments and glimpses of the show feeling very much in control of what that story would have looked like (mostly in episode 5, for my money the series' best by a mile).
In the end, I'm still waiting for the definitive Sam Wilson, Captain America story to be told.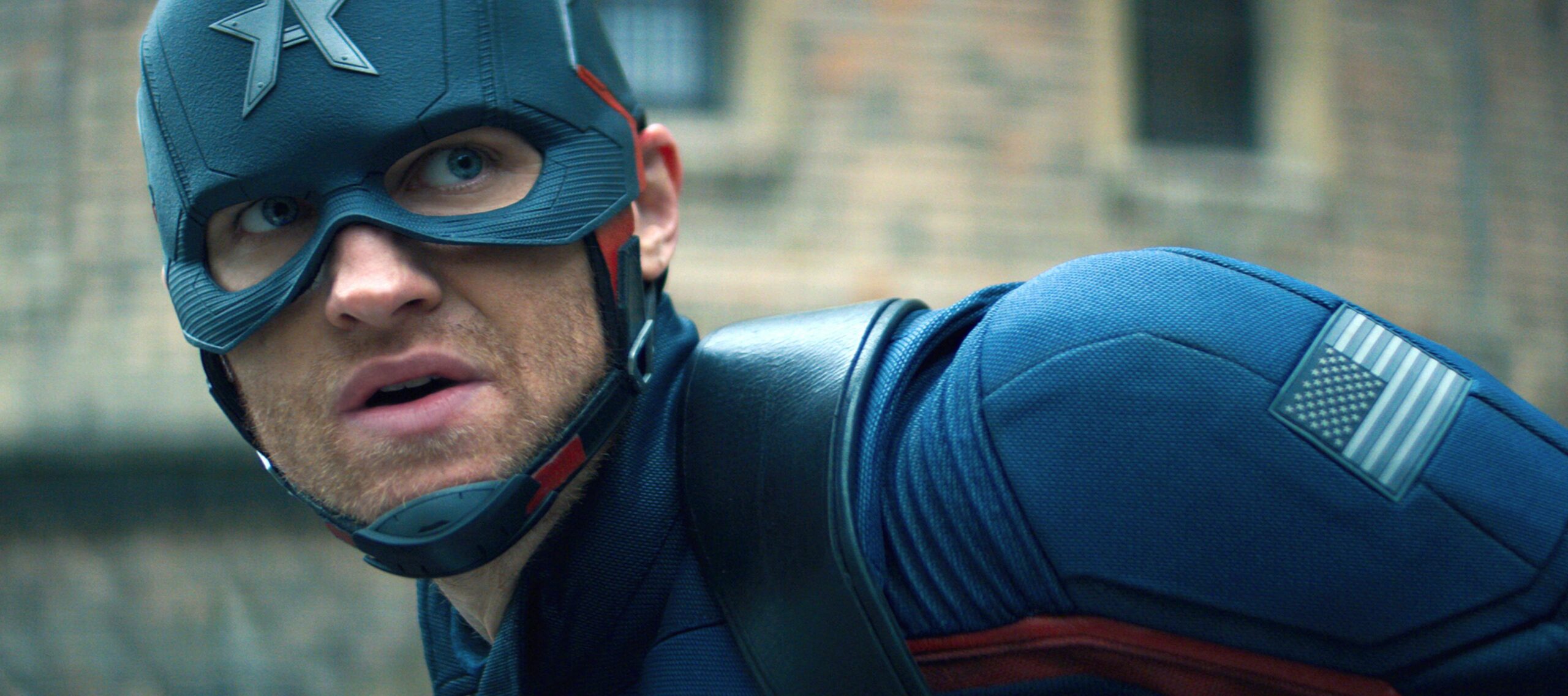 Let's start here: it's a massive challenge for a limited TV event series focused on known MCU properties to introduce new supporting players and give them enough time to shine. We saw it to a degree with Monica Rambeau in WandaVision, and here you see it way more obviously with John Walker, the man who would be USAgent.
As my wife told me a few times, despite the limited screen time and corner cutting, Walker's story is a very clear straight line. He's "the good soldier," selected directly by the one Senator who now runs the world (and maybe also the Smithsonian?), to be the new Captain America. This quickly goes badly, as Walker's mission to end the "terrorist" threat of the Flagsmashers leads to the death of his partner and best friend Lemar Hoskins (aka comics accurate Battlestar), and the subsequent berserker mode killing of a Flagsmasher lackey with Captain America's shield in broad daylight.
En route to this point, so many corners get cut – including shortcut allusions to Walker's PTSD – that I can't help but look to Gruenwald and team's rendition for the far superior and nuanced approach (not Marvel Comics usual specialty!). In "The Captain" saga, John Walker wears the red, white and blue for 20 issues, nearly 2 years, which is an eternity in publication terms. We see him train, go on missions, struggle, succeed, and then break. Somebody rooting for John Walker in Falcon and the Winter Soldier sounds like a lunatic. Somebody invested in Walker's journey as Cap in the comics, as the deeply flawed character came to terms with the degree of difficulty of wearing those stars and stripes, was just reading every issue.
I'm not arguing in defense of Walker – he is absolutely meant to make a case against US government dictating the emblem of Cap – so much as defense of a story that goes to great lengths to show why and how Walker is the wrong man for the job – despite his frequent best intentions – rather than a sudden heel turn declaring his villainous bonafides with a "don't get in my way" or a murder in cold blood chasedown. This approach also mitigates the rapid escalation in the series when post-villain Walker makes the choice to save people instead of murder them (high bar!), and by finale's end becomes good ol' joking pals with Sam and Buck an episode after nearly fighting them to the death.
To be clear, I don't think the Walker to USAGENT pipeline is out-and-out bad, it's just massively underbaked and leaves me wondering why it didn't feel like there was enough meat on these bones to the point that a Flagsmashers thread had to be shoved on top of it all!
I don't doubt that we'll see Walker again – in a series with stellar use of both Baron Zemo and the all-new Contessa Valentina Allegra de Fontaine I've already bet my bottom dollar we're looking at a Thunderbolts
 or Dark Avengers
 announcement in the coming days – which of course means there will be opportunities for future character development.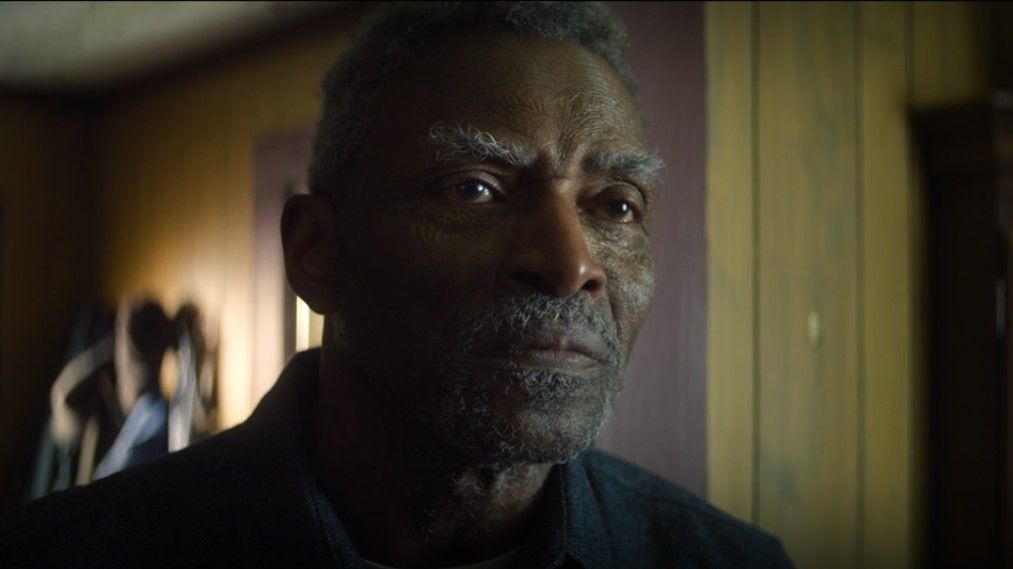 The single best message I took from Falcon and the Winter Soldier was that I needed to re-read Truth: Red White and Black by Robert Morales and Kyle Baker, a seven issue miniseries Marvel published in 2003, telling the story of the secret black Captain America, Isiah Bradley. Whereas Steve Roger's journey as Captain America is a celebrated mythology, Isiah Bradley's experience, is an absolute tragedy. Reflecting the real-world mistreatment and institutional racism of America with stains like the Tuskegee experiments, Morales and Baker's Truth doesn't sugarcoat or hide the "truth" of Black American history, and I find immense power in that.
So, truth be told, I wish Falcon and the Winter Soldier had chosen to make the story of Isiah Bradley, and the history of super soldier experiments on Black soldiers, the core focus of the series. As is, Truth is lifted piecemeal into an overcrowded landscape, and with the exception of the episode 5 conversation between Isiah Bradley and Sam Wilson (I'd argue the strongest writing of the 6 episodes), and the series' final moments, it's just another thread that feels needlessly limited compared to the source material. There's so much complicated, difficult conversation to have about a character like Isiah Bradley and his history, and how it connects to Sam Wilson's current struggle and decision to wield the shield, it honestly just baffles me that this didn't feel like a clear enough main plot for 6 hours of TV.
We debated a bit on the My Marvelous Year podcast discussion of the series whether Falcon and the Winter Soldier gets credit for its political ambitions because make no mistake, the series does take very big swings (It's the White Sox Adam Dunn of the MCU, except maybe without the home runs). And personally, I do extend some credit to Malcolm Spellmen and the writers, for at an absolute minimum, increasing the likelihood that viewers will ask questions about American racism, and maybe pick up a work like Truth. I don't think the messaging is anywhere near as tight or successful as something like HBO's Watchmen, but I do think there's some value in the MCU acknowledging institutional racism in their entertainment too. It's perhaps a low bar, but it's one the MCU has not cleared before.
So as a first step, I find some hope, and some potential in what Falcon and the Winter Soldier is able to achieve. The key here though is that the MCU doesn't take a victory lap and check off the "race show" entry on their style guide. It's a first step; not an exalted final push through the finish line.
Further reading:
Falcon and the Winter Soldier's Karli Morgenthau and the Frustration of Mainstream Media Handling Radical Revolutionary Politics
https://www.whattowatch.com/features/the-falcon-and-the-winter-soldier-and-the-tale-of-two-americas
Falcon and Winter Soldier #5 Finally Commits, but is it a little Too Late?
https://www.whattowatch.com/features/the-falcon-and-the-winter-soldier-who-is-us-agent
Where Does Falcon and The Winter Soldier Rank on Comic Book Herald's MCU Power Rankings?
Falcon and the Winter Soldier winds up firmly in the middle of the vast MCU power rankings, somewhere between "Average" and "Mixed Feeings," with an emphasis on the fact that the work absolutely leaves me with mixed feelings!
Tier 1: The Best
1) Avengers: Infinity War
2) Avengers: Endgame
3) Jessica Jones (Season 1)
4) Thor: Ragnarok
Tier 2: Great
5) Guardians of the Galaxy
6) Captain America 3: Civil War
7) Black Panther
8) Captain America 2: The Winter Soldier
9) Avengers
10) WandaVision
11) Daredevil (Seasons 1,2,3)
Tier 3: Good
12) Spider-Man: Far From Home
13) Spider-Man: Homecoming
14) Iron Man
15) Captain America: The First Avenger
16) Captain Marvel
Tier 4: Perfectly Average
17) Guardians of the Galaxy Vol. 2
18) Iron Man 3
19) Ant-Man & The Wasp
20) Avengers 2: Age of Ultron
21) Ant-Man
Tier 5: Mixed Feelings
22) Doctor Strange
23) Falcon and the Winter Soldier
24) Luke Cage (Seasons 1 & 2)
25) Agent Carter (Seasons 1 & 2)
26) Runaways
27) The Punisher (S1, S2)
28) Thor 2: The Dark World
29) Cloak & Dagger (Season 1)
Tier 6: I'll Only Watch With a Comic In Hand
30) Defenders
31) Thor
32) Agents of SHIELD
33) Iron Fist Season Two
34) Incredible Hulk
Tier 7: Nope
35) Iron Man 2
36) Jessica Jones (Season Two)
37) Rolling your ankle walking slowly towards a toddler
38) Iron Fist Season 1
39) Wasp in the house
40) Inhumans