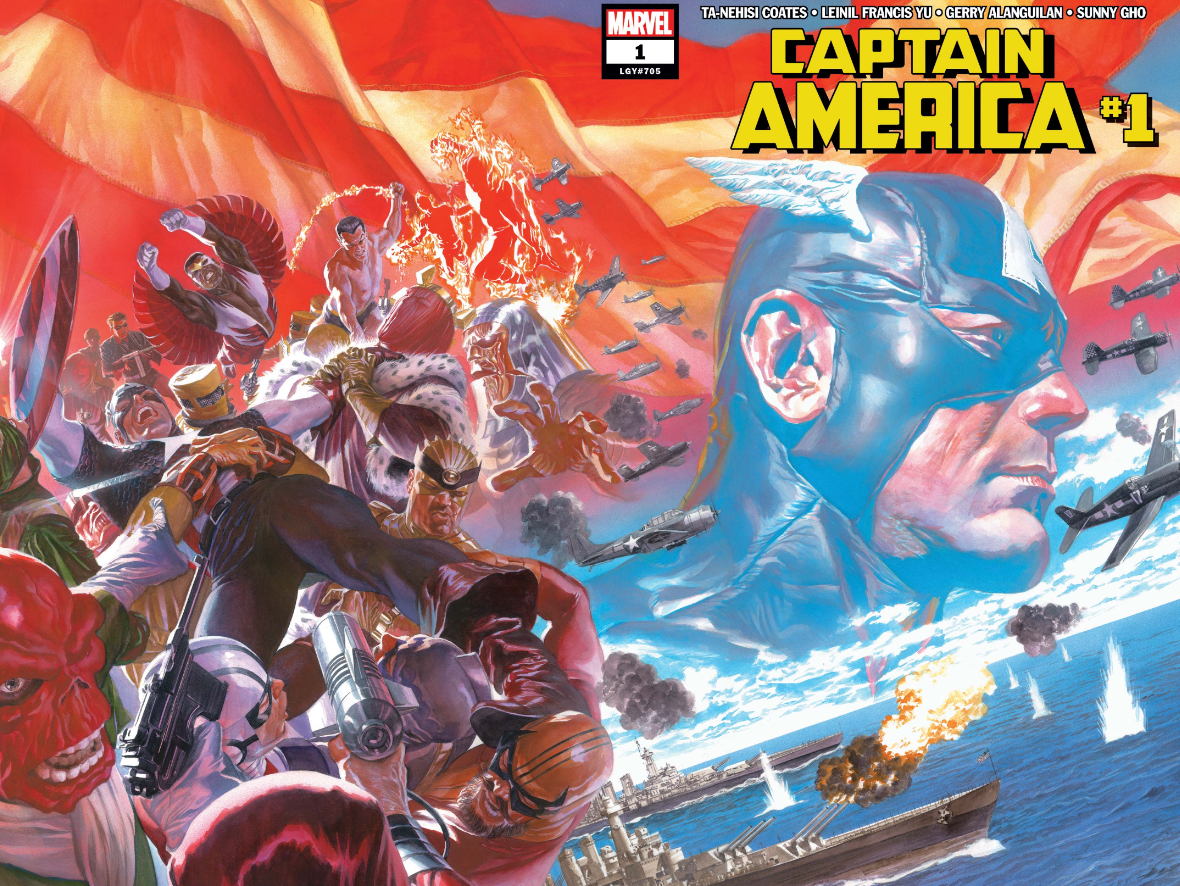 "I'm loyal to nothing, General—except the dream."

—Captain America in Daredevil #233 by Frank Miller

"The dream is old. Older than Captain America. And the dream is what matters. Even if the shield is tarnished, even if Captain America is tarnished … the dream is eternal."

—Daughter of Liberty "Hera," Sharon Carter, in Captain America #12 by Ta-Nehisi Coates
With Captain America #30 out now, Ta-Nehisi Coates, one of our all too few critical public intellectuals in the 21st-century United States, the Star-Spangled Avenger sees his most meaningful and entertaining era since Ed Brubaker and Steve Epting arrive at a conclusion that feels both classic yet timely. This comes as no surprise to readers who have followed the series over the past three tumultuous years, since July 4, 2018; throughout the run, Coates' taut storytelling and clear meditative narration struck a fine balance between inspiring hopefulness and sobering clarity.
Coates' Cap run
is a single narrative, an impressively taut thriller composed of several tight mini narratives building to an 11-issue multi-climax arc. The thematic and narrative consistency is refreshing, especially for a Marvel title. But the pandemic, of course, knocked everything sideways, and there was a five-month gap after issue #20. And in 2021, there were gaps in January, April, and June. Already, this is a book meant to be read in one or two sittings, which, as of July 7th, fans can now enjoy doing. And two back-to-back reads are recommended to really sink into this epic—because while the action flows relentlessly, there is so much going on between Steve and Sharon's respective narrations and the loving and knowing use Coates makes of classic characters and continuity. [Read more…] about Ta-Nehisi Coates' Captain America Retrospective Review!