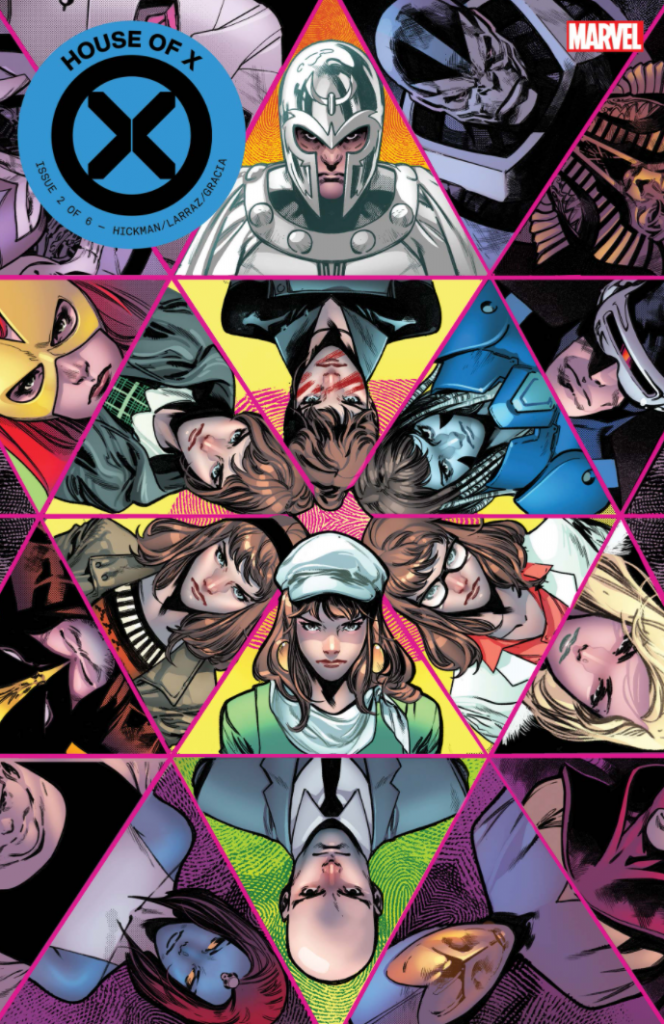 I. The Cover Story of House of X #2: The Uncanny Life of Moira X
Six Moiras on the cover, forming a hexagram, patterns like fingerprints in the background, each portrait opposite someone else's—with two more triangular portraits fitted into the corners. It's as if we're looking end-on at a prismatic crystal, each facet featuring a grim-faced icon.
Seeing this cover for the first time, the reader would be struck by mystery—primarily: Moira as Apocalypse?!
Related:
[Read more…] about How to (Re)Read the Hickman Era of X-Men: House of X #2 Pt. 1