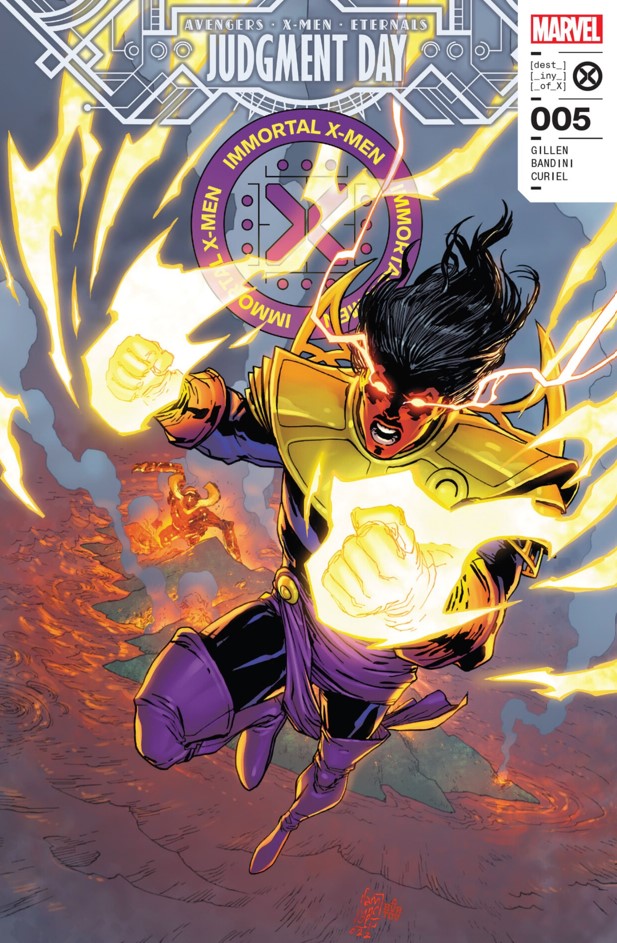 This essay, both a review of Immortal X-Men #6* and an excursus on erstwhile C-lister Exodus now reborn under Kieron Gillen's absolutely brilliant stewardship, is a pendant piece to our "A.X.E.: Judgment Day" reread here at CBH—following the introductory entry and the first deep dive on the event's early chapters.
*Credits: Kieron Gillen writes; Michele Bandini draws; David Curiel colors; Clayton Cowles letters.
Black Knight: Exodus* credits (1996): Ben Raab writes; Jim Cheung pencils; Andy Lanning inks; Tom Zuiko colors; Richard Starkings letters (*This one-shot discussed extensively below).
So—wow, a whole article on Exodus? That Crusading bigot? Welllll—let's start by risking minor controversy and say not every soldier on Crusade a thousand years ago was necessarily any one thing. After all, do we judge each person enlisted in the US imperial armed forces as a dyed-in-the-wool imperialist and racist? If we're going to immediately judge the ancient Grand Duc Bennet du Paris as a racist zealot, we need to think about how we in the modern West view ourselves and those around us: Do we or our enlisted, one and all, need to be subjected to the same blanket judgment? That word, obviously, couldn't be more apropos here with this most literal of apocalyptic events under discussion. Isn't much of what Gillen's done with this event encouraging us to think about how we judge ourselves and others—and humanity, generally?
[Read more…] about The A.X.E.: Judgment Day Reread: Exodus—The Immortal X-Man