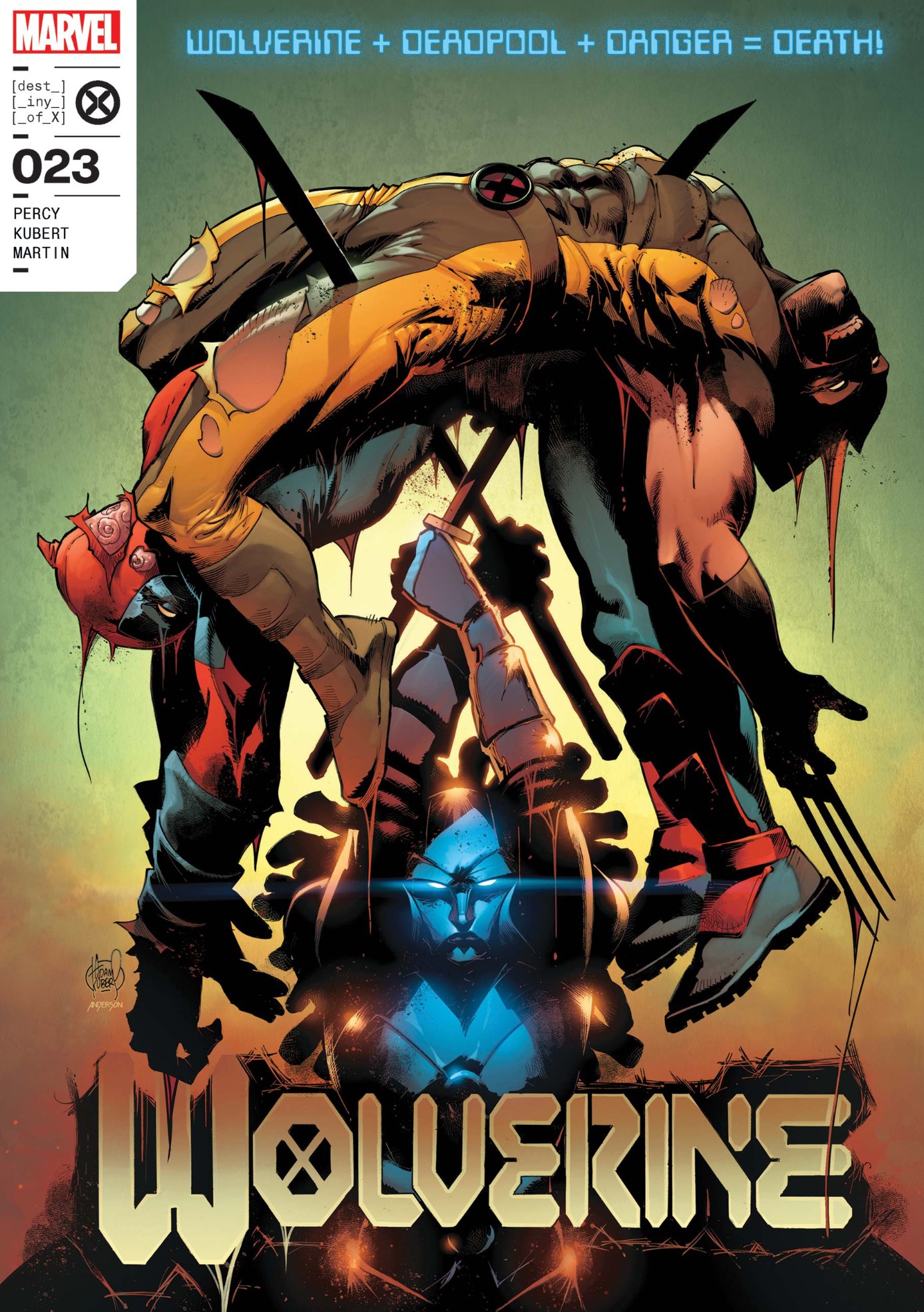 Credits: Ben Percy writes; Adam Kuberts draws covers & interiors; Frank Martin colors; Cory Petit letters
How Many Ways Can Percy Play the Faux Grimdark?
So, what did Wolvie get up to after, um, saving the time-stream or whatever in X Lives and X Deaths of Wolverine (Jan-Mar 2022)? His busy scribe Ben Percy took a backseat and called old Wade Wilson to phone in the lines for several issues. But in fact the notorious Merc with the Mouth mouthed nothing but pure Percy-isms throughout this four-month arc, never quite sounding like his mordantly buoyant self, cratered and a-boil as it is with those unsightly, indefatigable cankers. It's Percy's characteristic mordancy that wins through, the deep bass gravel having long since popped and shredded any sense of buoyancy; however cartoonishly irritating or genuinely leavening the generic loaf of two-dimensional slapstick violence, Deadpool's trademark levity is inevitably missing from his run-on patter here.
[Read more…] about Wolverine #20-23 in Review—Danger! Deadpool! Danger! Maverick! Danger!