Professor Charles Xavier is one of the most complex characters in the Marvel Universe, equal parts warm father figure and scheming manipulator. Although he's well known as the telepathic leader of the X-Men, Professor X is also a deeply complicated individual trying to solve the endlessly complex challenge of mutant and human relations.
Below you'll find a complete reading order through the essential moments in the life of Charles Xavier. Naturally, for every appearance of Professor X, I'd recommend Comic Book Herald's complete X-Men reading order. This guide will take you through the stories most specific to good ol' Chuck.
Related Reading Orders:
Support For Comic Book Herald:
Comic Book Herald is reader-supported. When you buy through links on our site, we may earn a qualifying affiliate commission.
Comic Book Herald's reading orders and guides are also made possible by reader support on Patreon, and generous reader donations.
Any size contribution will help keep CBH alive and full of new comics guides and content. Support CBH on Patreon for exclusive rewards, or Donate here! Thank you for reading!
Professor X at the Dawn of the X-Men
Jack Kirby and Stan Lee created the Uncanny X-Men in 1963, and out of the gates Charles Xavier is a mysterious leader with a penchant for sending teenagers into extremely violent situations. Sure, Charlie's on the right side of an argument for peaceful human and mutant co-existence, but mix in flirtatious thoughts about 16 year old Jean Grey, multiple faked deaths, and a viciously stretched definition of "school" and even his oldest comics are tinged with questions.
Silver Age X-Men is a mixed bag across the board, but there are still a few excellent moments pertaining to the origins of Professor X that will stand the test of time. If you ask me, Stan and Jack never nailed X-Men quite like they do in issues #12 and #13, in the coming of the Juggernaut, and the reveal of Charles Xavier's origins.
Marvel Masterworks: The X-Men Vol. 1
Collects: X-Men 1-10
Collects: X-Men #11-21
My picks for crucial issues are Uncanny X-Men #12 to #16. You get the origin of Professor X and the Juggernaut, then Professor X vs. Boliver Trask and Sentinels!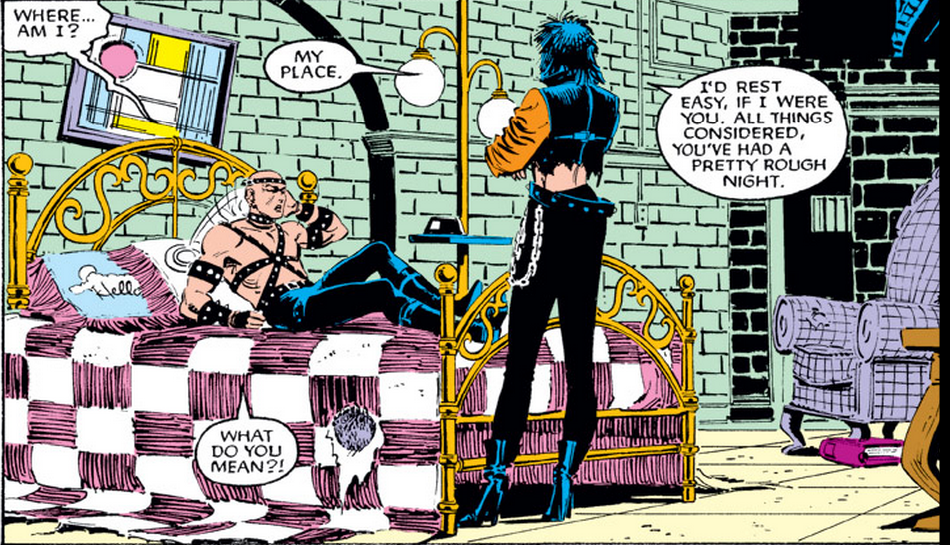 Professor X During Claremont's X-Men
The Claremont era of X-Men runs from 1975 to 1991, and remains one of the all-time memorable achievement in Marvel Universe storytelling. As you'd expect, the era covers a wide variety of change for Professor X, although it's clear very early in the Claremont and Dave Cockrum days that the All-New All-Different X-Men don't need an overbearing Professor in their lives like the teenage original five.
The era becomes a period of transformation for Xavier, then, as he adjusts to the role of active figurehead. Make no mistake, though, in addition to bringing a new roster of X-Men together, Professor X falls in love (with an alien!), discovers his son Legion, forms the New Mutants, reveals he shoots free throws left-handed, and totally goes evil (several times).
X-Men Epic Collection: Second Genesis
Collects: Giant-Size X-Men (1975) 1, X-Men (1963) 94-110, Marvel Team-Up (1972) 53, 69-70, Annual (1976) 1, Iron Fist (1975) 14-15, Material From Foom (1973) 10
As mentioned, the easiest thing to do here is follow the complete Claremont X-Men reading order (aka a must for all X-Men fans!). Purely for Professor X, though, this is a great reference point.
New Mutants Epic Collection: The Demon Bear Saga
Collects: New Mutants (1983) 13-31, Annual 1
Issues 26 to 28 feature Chris Claremont and Bill Sienkiewicz going deep on Legion and Professor X, in one of my favorite New Mutants stories of all time!
Crucial Issues —
Giant Size X-Men #1, Uncanny X-Men #94-95
Classic X-Men #31
Uncanny X-Men #117
New Mutants 26 to 28
90's Events and Professor X
90's X-Men reassert the Professor X of popular culture, the kindly Patrick Stewart version, full of stable mentorship and words of wisdom. It's this context that drives two of the decades biggest X-events, with one looking at the dysfunction of a world without Professor X, and the other looking at the devastation of one with a Professor X gone wrong.
Admittedly, of the two, Age of Apocalypse is perhaps most closely connected through its build up to the actual event. As much as I love AoA, you won't get much Professor X story by reading it in its entirity (but you *will* learn a lot about Sugar Man, so win-win?). Onslaught on the other hand is a long deep dive more targeted to this guide's focus.
Collects: Uncanny X-Men 320-321, X-Men 40-41, Cable 20, X-Men Alpha, Amazing X-Men 1-4, Astonishing X-Men 1-4, Factor X 1-4, Gambit & The X-Ternals 1-4, Generation Next 1-4, Weapon X 1-4, X-Calibre 1-4, X-Man 1-4, X-Men Omega, Age Of Apocalypse: The Chosen, X-Men Ashcan 2
Collects: Uncanny X-Men (1981) 333-337; X-Men (1991) 53-57; Onslaught (1996): X-Men, Marvel Universe, Epilogue; Avengers (1963) 401; Fantastic Four (1961) 415; Wolverine (1988) 104; Cable (1993) 35
Bonus 90's:
X-Men #1 to #3

My Name Is Charles Xavier, and I am a Mutant
Collects: New X-Men 114-154, Annual 2001
Crucial Issues —
New X-Men #114 to #116, New X-Men #121 (the silent issue!)
Bonus 2000's Reads:
Mystique by Brian K. Vaughan Ultimate Collection
Collects: Mystique (2003) #1-13
As you'd expect, this is a Mystique book, but it's also a Mystique book where Professor X sends the shapeshifter on super-double-secret spy missions!
Exiles Vol. 1
The Exiles first mission finds the team tracking down an alternate reality Professor X, only to discover a disturbing secret!
The Dark Past of Professor X
The Ed Brubaker written "Deadly Genesis" miniseries is really the beginning of Charles Xavier's damnation, applying a popular trend of Marvel revisionist history to the background of 1975's Giant-Size X-Men #1.
There's really no walking away (pun intended) from the revelations in this story, and Professor X's secret history with the Summers family. I'll admit, this turn away from kindly animated Professor X is a tough one to swallow, although as we've seen, its very much in line with the character's legacy.
X-Men: Deadly Genesis
#1 – #6
I wouldn't miss this one. Six issue mini-series from Ed Brubaker and Travis Hairsine that occurs during Decimation and sets the stage for Professor X and many future X-stories, including Rise and Fall of the Shi'ar empire and even War of Kings.
Uncanny X-Men: Rise and Fall of the Shi'ar Empire
#475 – #486
For me, this is the point in X-continuity where Uncanny X-Men becomes required reading. Ed Brubaker takes over the writing reigns and Billy Tan is on art for this space epic.
Bonus 2000's Reads:
Astonishing X-Men By Joss Whedon & John Cassaday Ultimate Collection – Book 1
Collects: Astonishing X-Men 1-12
Yet another morally depraved decision from Charlie's past comes back to haunt him!
Collects: New Avengers: Illuminati #1-5
In keeping with "dark secrets," Charles takes it upon himself to meet in secret with Tony Stark, Reed Richards, Black Bolt, Namor, and Doctor Strange to decide the fate of earth's biggest problems.
The Legacy of Professor X
Following the massive X-event Messiah CompleX the Charles Xavier redemption project begins in the pages of the Mike Carey written X-Men: Legacy. These are my personal favorite Professor X comics of all time, with a real effort to hone in on the point of view of Marvel's mutant leader.
Collects: X-Men: Messiah Complex One-Shot, Uncanny X-Men (1963) #492-494, New X-Men (2004) #44-46, X-Men (2004) #205-207, X-Factor (2005) #25-27
X-Men: Legacy – Divided He Stands 
Collects: X-Men: Legacy #208-218
Collects: X-Men Legacy #219-225
X-Men Legacy #219 – one of my favorite Professor X and Juggernaut stories
Avengers vs. X-Men
Check out the complete Comic Book Herald reading order for the full guide.
Alternate Realities and Returns
The 2010's have been a long, strange ride for Professor X. Following his death at the hands of his protege in Avengers vs. X-Men, Charlie's mutant brain was *stolen* by the Red Skull and used to create the tremendously disappointing 2014 Axis event. So thanks for nothing X-brain.
The X-Men floundered and carried on in their own ways, but it wasn't really until 2017 and Astonishing X-Men that the return of Charles Xavier finally happened, paving the way for his presence in House of X.
X-Treme X-Men – Volume 1: Xavier Must Die!
Collects: X-Treme X-Men (2012) 1-5
Evil alternate Xaviers!
X-Treme X-Men Volume 2: You Can't Go Home Again
Collects: X-Treme X-Men 6-7, 7.1, 8-11
Astonishing X-Men by Charles Soule Vol. 1: Life of X
Collects: Astonishing X-Men (2017) #1-6
Astonishing X-Men by Charles Soule Vol. 2: A Man Called X
Collects: Astonishing X-Men (2017) #7-12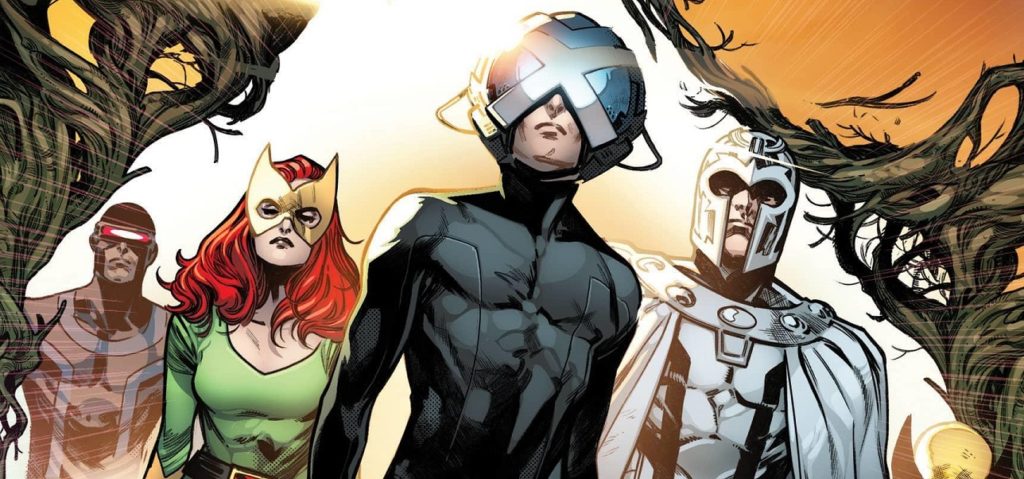 House of X – The New Status Quo of Professor X
House of X
The biggest change to the world of X-Men in years, and it's all the master plan of Professor X!
Check out my full guide in the Jonathan Hickman's X-Men reading order!