After an 18 month post Endgame pandemic hiatus, Marvel is coming back soaring onto Disney+ with a seemingly never-ending plan to release new entries in the MCU canon. Hot on the heels of the nine episode Disney+ WandaVision, the MCU's 2021 TV takeover continues with The Falcon and the Winter Soldier, starring Anthony Mackie in his role as Sam Wilson (Falcon) and Sebastian Stan in his role as Bucky Barnes (The Winter Soldier). The series promises to follow up on the big question on everyone's mind following the conclusion of Avengers: Endgame – "Who Will Wield the Shield?" 
As comics readers know, this is far from the first time Steve Rogers has abdicated the star spangled heart of the Avengers, although the reasons (death, rapid aging, corrupted by a Hydra controlled cosmic cube) tend to oscillate. While Steve will always be the standard, there are plenty of great stories that deal with other heroes trying to fill his shoes, creating one of the best legacy mantles in the Marvel Universe.
Related Reading Orders:
Support For Comic Book Herald:
Comic Book Herald is reader-supported. When you buy through links on our site, we may earn a qualifying affiliate commission.
Comic Book Herald's reading orders and guides are also made possible by reader support on Patreon, and generous reader donations.
Any size contribution will help keep CBH alive and full of new comics guides and content. Support CBH on Patreon for exclusive rewards, or Donate here! Thank you for reading!
In this guide you'll find the comics that I suspect will be the most relevant to the MCU's Falcon and Winter Soldier. The stories are listed in order of relative chronology. As with WandaVision, many of my recommendations were clear influences on the series, but don't expect the MCU to directly adapt any one thing. One of the coolest things about the Marvel Cinematic Universe is the storyteller's ability to combine a variety of comics influences into something altogether new.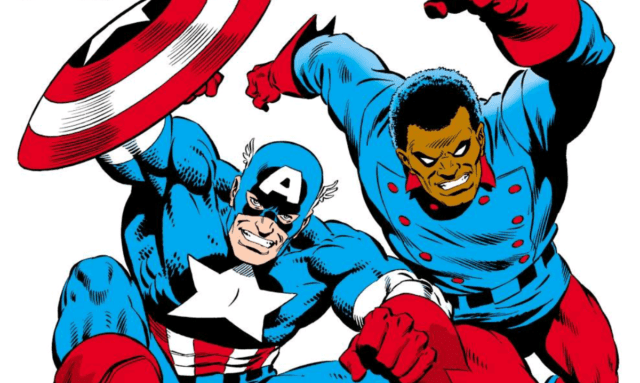 Captain America Epic Collection: The Captain
Collects: Captain America (1968) 333-350, Iron Man (1968) 228
I'll start us off with an early favorite about Steve Rogers stepping away from the role of Captain America after the United States Government more or less demands his complete subservience to their directives. The long running "The Captain" saga explores what it means to be Captain America, as John Walker steps into the role, and Steve Rogers does some soul searching and plays the role of a rogue Cap (with assistance from his longtime ally Sam Wilson).
This is not only the essential debut of John Walker (aka US Agent), but it's my favorite story during Mark Gruenwald's years-long run on Cap (which, yes, is inclusive of the all-timer "CapWolf"). Given Walker's role in the series, you can be sure this saga will be referenced.
U.S.Agent: The Good Fight
Collects: Captain America (1968) 333; U.S.Agent (1993) 1-4; U.S.Agent (2001) 1-3; material from Captain America (1968) 358-362, 380-382; Avengers West Coast (1989) 100
In addition to the opening John Walker saga, Marvel's recently put together a primer on US Agent's "Greatest Hits," that shows how Walker evolves through the years, and maintains an interesting place in Marvel history after returning the shield to Steve Rogers.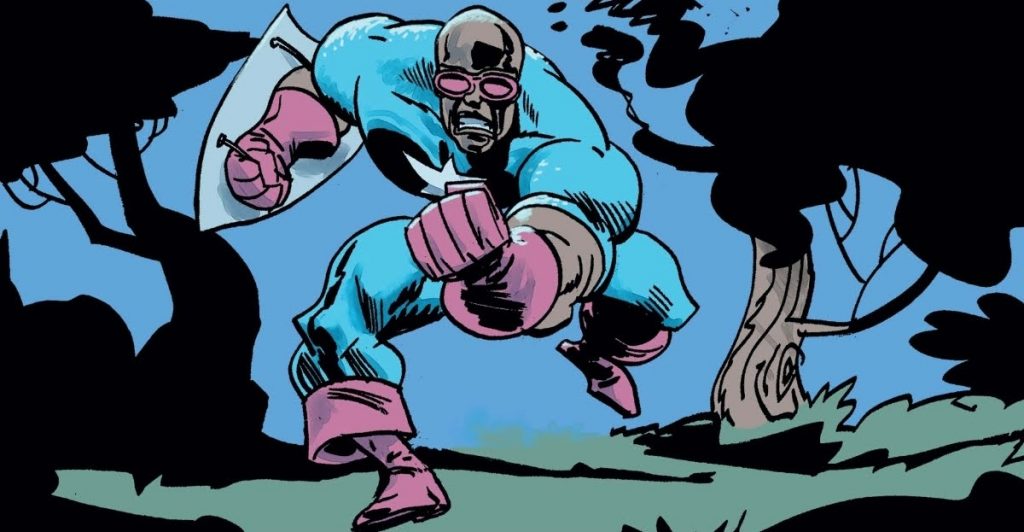 Truth: Red, White and Black
Collects: Truth: Red, White and Black #1 to #7
Rereading Truth by Robert Morales and Kyle Baker in 2021, I'm honestly astonished that Marvel Comics released this work in 2003. Compared to the rest of the Marvel canon, Truth is a remarkably unflinching look at the "real" first Captain America, Isiah Bradley, an African-American man and product of grotesque military experimentation meant to bring to mind the real-world Tuskegee experiments.  The work has substantially more in common with David F. Walker & Sanford Greene's Bitter Root
 than anything in Captain America in the era.
Truth is a must in the Marvel Universe, both as a sinister history of the intersection of American blackness and the Super Soldier serum, and as reference material for The Falcon and The Winter Soldier's introduction of the MCU's Isiah Bradley. For comics readers interested in where Isiah Bradley's story goes from here, I highly recommend The Crew, written by Christopher Priest, particularly issue #5 of the 2003 series.
Thunderbolts
This one's a bit of a curveball – the 1997 launch of Thunderbolts by Kurt Busiek and team is decidedly not a Captain America story – but there are two reasons I think it could be an interesting read alongside this Disney+ Cap-centric story. First, Thunderbolts is a story about one of the key players in Falcon and Winter Soldier (who I won't name in case you don't know, and don't want to be spoiled before you read!). And second, Marvel just so happens to be releasing a fresh omnibus of the full Thunderbolts saga in April, 2021.
So while we all know about the dangers of fan theories from WandaVision, you heard it hear first: Do not be surprised if The Falcon and the Winter Soldier lays the groundwork for the MCU Thunderbolts.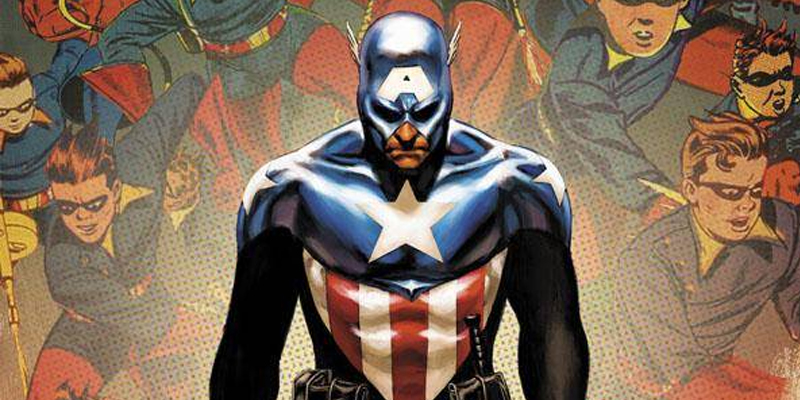 Captain America: The Death of Captain America Vol. 1
Collects: Captain America (2004) #25-30
Captain America: The Death of Captain America Vol. 2
Collects: Captain America (2004) #31-36
Captain America: The Death of Captain America Vol. 3
Collects: Captain America #37-42
As you'll hear time and time again if you're looking into reading Captain America comics, the 2004 through approximately 2012 run of writer Ed Brubaker, primarily with art by Steve Epting, is the modern gold standard. Crucially, this is also the era of The Winter Soldier, with the first fourteen or so issues of Brubaker and Epting's work doing the heavy lifting of revealing Bucky Barnes secret history.
If you have the time, the inclination, & haven't read them before (friendly reminder, digitally through Marvel Unlimited will be your most cost effective option!), I highly recommend starting from the top of the Winter Soldier saga in Captain America (2004) #1.
For the purposes of connecting to a post Avengers Endgame landscape, though, few story arcs do so more poignantly the the saga of "The Death of Captain America." You'll get a wide array of perspectives here, notably from the likes of Sam Wilson, Sharon Carter, and of course, Bucky Barnes. Crucially, too, this is the first time in Marvel Comics history that Sam and Bucky really connect.
Keep in mind that the "The Death of Cap" follows in the immediate aftermath of Marvel's Civil War event, so it is referenced heavily and often!
Captain America: Trial of Captain America
Collects: Captain America Reborn: Who Will Wield The Shield? & Captain America 602-615, #615.1, #616 to #619
With Steve Rogers back in the picture, Bucky and Steve decide who wield the shield of Captain America. Then, Bucky finally faces the music for the crimes committed as the Winter Soldier. Can a man with Bucky's past be Captain America?
I anticipate a lot of these same themes and questions will play a role in The Falcon and The Winter Soldier, plus this story arc brings in Baron Zemo who will play a role as villain in the Disney+ series!
Winter Soldier by Ed Brubaker: The Complete Collection
Collects: Fear Itself 7.1: Captain America, Winter Soldier 1-14
Ed Brubaker's time on Captain America and Bucky comes to a close with the absurdly excellent solo Winter Soldier series. Bucky relinquishes the Captain America title, and returns to his life as master of espionage.
If you're wondering what Bucky's post-Steve MCU presence might look like if he's not Captain America, this incredible work from Brubaker, Butch Guice and Michael Lark answers the question with aplomb. I certainly make no promises, but I hope the Black Widow film might push some Winter Soldier as super spy potential as well.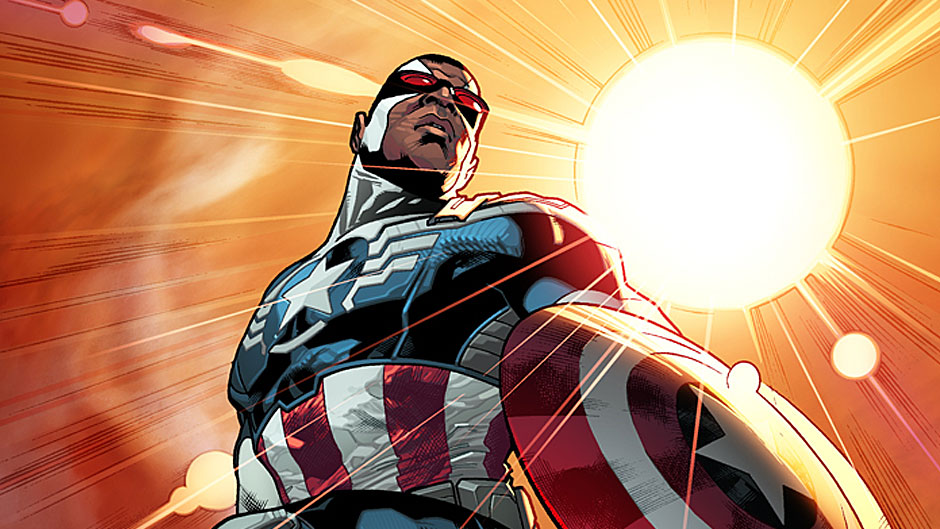 Captain America Volume 5: The Tomorrow Soldier
Collects: Captain America 22-25
After proving his heroic bonafides yet again, Sam Wilson officially transitions to Captain America.
All-New Captain America: Fear Him
Collects: All -New Captain America Fear Him 1-4, Captain America (1968) 280, Avengers (1998) 64
All-New Captain America Vol. 1: Hydra Ascendant
Collects: All -New Captain America 1-6
You effectively have two eras of Sam Wilson's time as Captain America. The first is the beginning of the end of writer Rick Remender's time on the title, after sending Steve Rogers and Sharon Carter to Arnim Zola's "Dimension Z," and subsequently again Steve up to approximately Aunt May's demographic. The second occurs when writer Nick Spencer takes over dueling Captain America titles, with one focused solely on the exploits of Sam.
If I'm playing favorites (and I basically always am), I prefer the Remender transition 1) Because Remender wrote some of my favorite Marvel Comics of the era, what's up Uncanny X-Force
 and 2) because Remender's pre Secret Wars rendition let's us really look at Sam as Captain America without Steve Rogers also running around full force slinging his shield.
Captain America: Sam Wilson Vol. 1: Not My Captain America
Collects: Captain America: Sam Wilson 1-6
Sam's first official solo Marvel comic with his name on the cover is unfortunately mired in controversy surrounding writer Nick Spencer's build to Secret Empire, the 2017 Marvel event. For the earlier parts of the run, though, SamCap is telling a pretty different story, and offers an interesting (if quite flawed!) look at what it would mean for Sam Wilson to really be Captain America. From a great dynamic with Misty Knight, to his very own CapWolf story, I still think it's too bad we didn't get to see different creative teams take on Sam as Cap.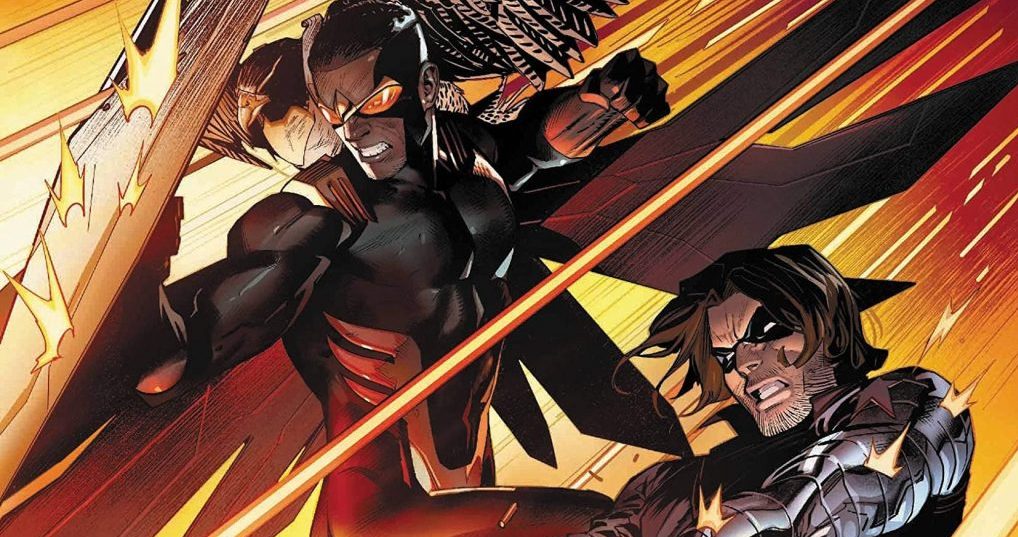 Falcon and Winter Soldier
Collects: Falcon and Winter Soldier #1 to #5
Marvel Comics can be strangely behind the curve when it comes to comics connecting to the Marvel Cinematic Universe, but in the case of the delayed The Falcon and The Winter Soldier, the Derek Landy written Falcon and Winter Soldier mini is clearly a smart, relevant touchpoint for MCU/comics crossover.
This series occurs with Steve Rogers back in the red, white and blue, meaning both Sam and Buck operate as former Captain Americas, sharing a bond over their time in the role. For my money, this is the series that most effectively captures the reluctant allyship and humor that results from pairing these longtime Steve partners together.