The number one question I've had about Black Widow since its announcement as a belated Phase 4 MCU project is *why* finally getting to a Scarlett Johansson solo movie made since for this new era. After all, the narrative is set between 2016's Captain America: Civil War and 2018's Avengers: Infinity War. So why wasn't this movie planned for *that* time period, apart from Marvel Studios (specifically Ike Perlmutter's) absolute terror of delivering a feature film with a woman lead?
Ultimately, regardless of the success of the film as Marvel's mixture of The Americans, cold war spies, and classic Black Widow superhero intrigue, I'm going to fixate on the purpose (glorious or no) of Black Widow as a Phase 4 film. Delivering a massively belated ScarJo spy movie just because it's better late than never simply rings hollow.
So does Black Widow deliver as a turning point for this post Avengers: Endgame MCU landscape?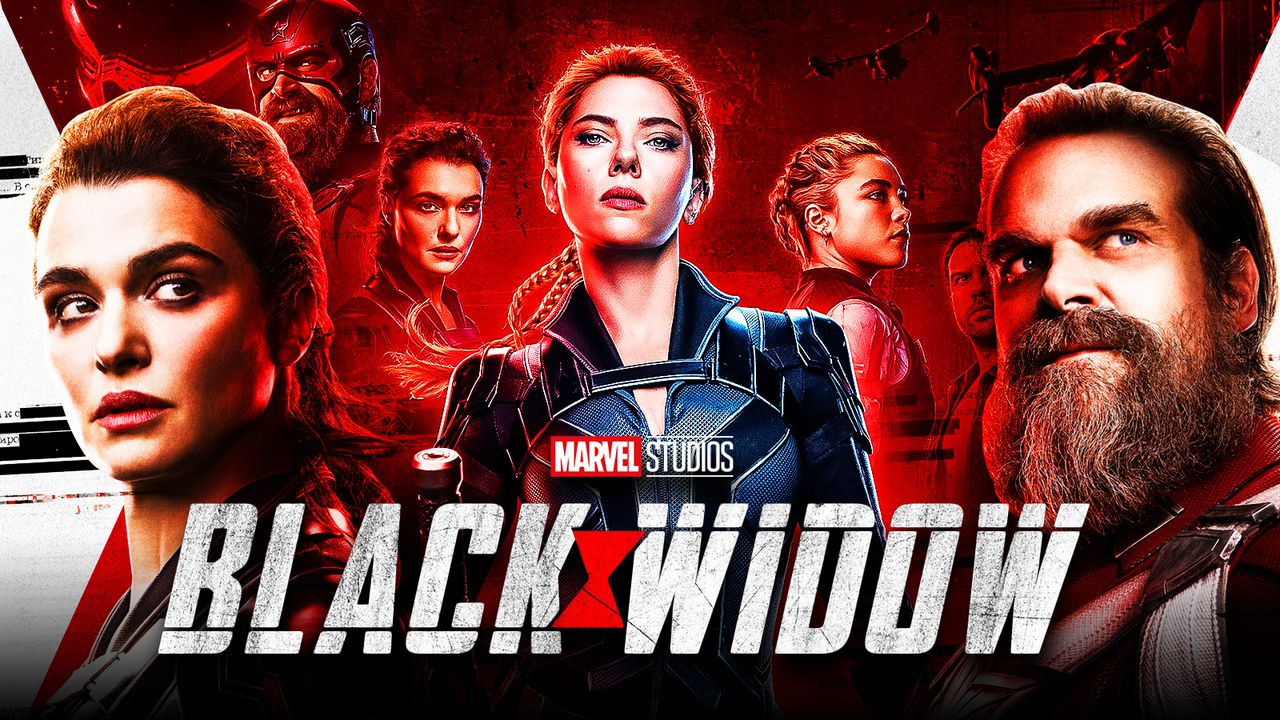 There are plenty of good criticisms, but by and large I've been very happy with Marvel's post Endgame output in 2021, through WandaVision, Loki, Falcon and Winter Soldier, and now Black Widow. For me, what's stood out the most is the early Phase 4 fixation on using legacy to reboot the universe on the fly. Much like MCU Phase 1, this era is about superhero origins, but this time through the lens of existing or supporting players we've already come to know during the MCU's first cycle (the Infinity Saga). Whereas historically thirteen years down the line would be the point in time when a superhero franchise grabs for a new actor (Spider-Man), or an entirely new cast (X-Men: First Class), the success of the MCU and the shared comic book DNA means this story doesn't end. Despite the fact that Endgame works shockingly well *as an ending*.
So instead of a true "restart," we have a redefined reboot, a refresh of the MCU, to date solely defined by enhancing known players and building out a Marvel Legacy. I won't sink too far down the rabbit hole of what Marvel Legacy has meant in comics, but it is an immensely complicated path, predominantly because a heavy focus on Legacy inherently means raising supporting players to take over the mantles of beloved heroes. It's like a roster emptying out their starting lineup and asking fans to cheer just as hard for the bench. Phase 4 is where those bench players, these legacy heroes, have to prove themselves.
Support For Comic Book Herald:
Comic Book Herald is reader-supported. When you buy through links on our site, we may earn a qualifying affiliate commission.
Comic Book Herald's reading orders and guides are also made possible by reader support on Patreon, and generous reader donations.
Any size contribution will help keep CBH alive and full of new comics guides and content. Support CBH on Patreon for exclusive rewards, or Donate here! Thank you for reading!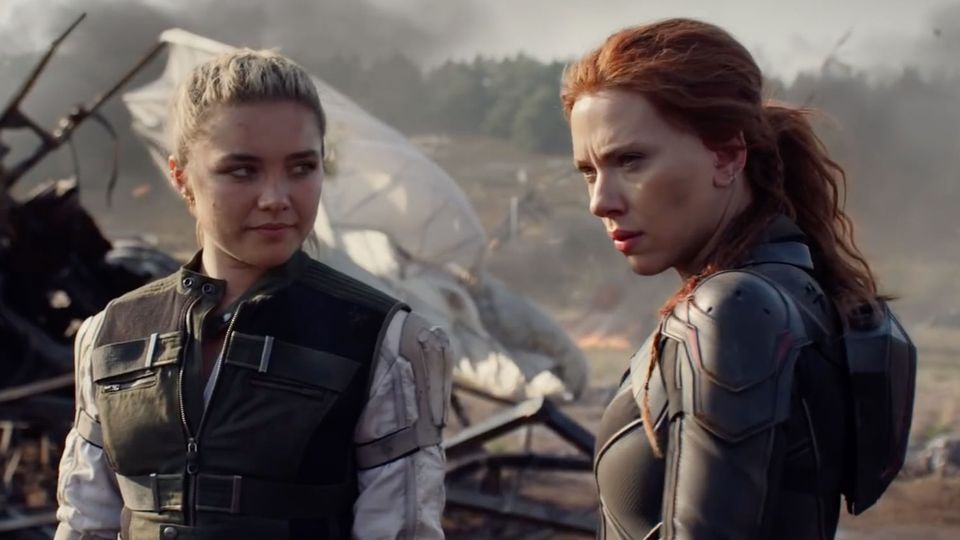 And this is where Black Widow fits, and works best. Black Widow is less the long awaited solo Scarlett Johannsen film, and more the debut and announcement of Florence Pugh's Yelena Belova as the MCU's new Black Widow. Pugh is intensely charming, delivering not only the majority of the film's memorable wisecracks ("it has so many pockets, you wouldn't even know"), but also the bristling heart of the undercover Russian found family she shares with Natasha, Red Guardian (David Harbour), and Melina Vostokoff (Rachel Weisz). I'm remarkably excited about Yelena's return as the inheritor of Natasha's legacy in the MCU.
Here, we run into a recurring debate about the Marvel Cinematic Universe regarding the value of the standalone experience vs. shared universe connections pushing to the next thing. Should the films largely exist in a vacuum, judged on their own merits as two hours of filmmaking, or do they work best as part of the integrated marathon pulled from the DNA of comic books? While there's inevitably a healthy balance that works best, I have to admit I truly like the forward momentum provided by an emphasis on where narrative fits in the shared universe! Pugh's Yelena is successful in providing that sense of what comes next, while simultaneously occupying the role and thematic purpose of this particular story. The same can be said for Harbour and Weisz as mother and father. The Black Widow legacy is secure for Phase 4 and beyond.
What's less secure for me, again, is the notion of Black Widow fitting post-Endgame in the here and now. Black Widow marks the second woman-led superhero movie in the sprawling 13 years of MCU (3rd if we properly acknowledge Wasp in Ant-Man and the Wasp), and much like Captain Marvel, its temporal displacement and delayed release order makes it feel like a strategic afterthought. There's no good reason Black Widow couldn't have debuted any time after Civil War, and this story does nothing to argue otherwise. All indications are the blight of a CEO at Marvel is predominantly responsible for these massive delays in movies featuring women, but that doesn't excuse the awful inequality from criticism. Just because we know the monsters name doesn't mean we shouldn't speak it aloud, and it doesn't erase the insidious influence.
In the build to Black Widow, I repeatedly told everyone around me that I was certain there must be some secret, some artifact, some revelation that would help set the stage for Eternals, Shang-Chi and the rest of Phase 4. That's not what this movie is interested in, though, and after years of fighting for Natasha's solo moment, I get it. Those big picture pushes probably would take away from her story finally being told. Natasha's scattered journey from Iron Man 2 to Endgame is about atonement, about doing enough good in the world to counter all the red in her ledger, and thematically Black Widow is very direct in pursuing those goals through the final eradication of the Red Room program.
As is, though, a Black Widow movie released after the character's death in Endgame is devoid of surprise, which means everything comes down to execution. And the execution is lacking. There is good action (the avalanche prison break!), and there is good character chemistry (the "family" lunch), but very little is remarkable. My wife pointed out to me this position shares DNA with Rogue One, a film she and many others enjoyed far more than I did, where all the outcomes are known, and it's about the artistry of clarifying how we got there. On this level, I don't believe Black Widow surpasses the obstacles in its way. We finally got Natasha's movie, but it's still hard not to think Black Widow deserved better.
10 Thoughts on Black Widow
1) What Comes Next, Soon You'll See…
Here's a quick rundown of the Avengers starting lineup, where they are now, and what I expect will happen with the character/mantle:
Captain America – Steve retired, Sam Wilson is the new Captain America. Already done!
Iron Man – Tony Stark is dead. Presumably Armor Wars and Ironheart on Disney+ will deliver Rhodey (Don Cheadle) and Riri Williams as the successors to the Stark legacy. A possible role for Gwenth Paltrow's Pepper Potts as Rescue too.
Thor – Went to space with the Guardians of the Galaxy, left what remains of the Asgardians in the hands of Valkyrie. All indications are Jane Foster (Natalie Portman) will inherent the mantle as the goddess of thunder in "Love and Thunder."
Black Widow – We just saw!
Hulk – The most fascinatingly open-ended of the bunch, but it seems that Hulk's story will transition a legacy to She-Hulk on Disney+ in 2022.
Hawkeye (Clint Barton) – Clint is dealing with his time as a murderous ninja (presumably?), and Disney+'s 2021 Hawkeye series promises to debut Kate Bishop as the next Hawkeye.
All six characters have pretty clear leads on setting up the inheritors of their legacy. From here, the film focus on legacy should shift to character and concept introduction, with Shang-Chi, Eternals, and Spider-Man rounding out the 2021 slate, before Doctor Strange, Thor, Black Panther, and the Marvels in 2022.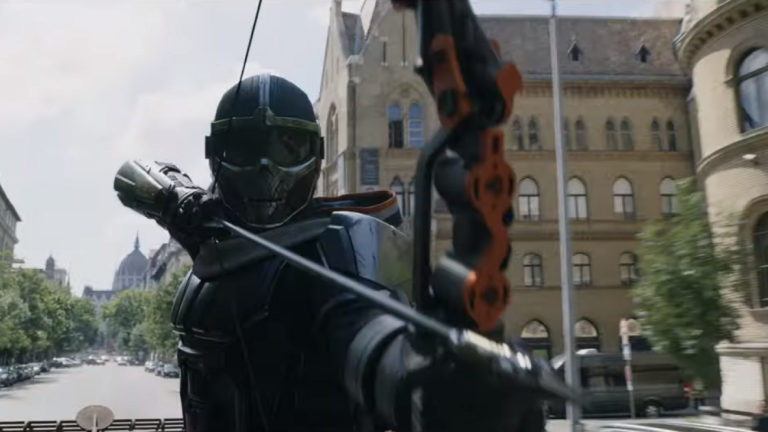 2) Bad Villains Award Show
I've been handing out the "There is no Mandarin Award" for villain most thoroughly wasted in service of the plot since 2013, and I'm excited to return to the awards here in 2021 after a whole year off! I didn't expect to have an award to give out yet since none of the Disney+ series have really done a villain dirty (shouts to the Timekeepers Stans), but Black Widow came through with their take on Taskmaster.
Much like our inaugural Mandarin, the use of Taskmaster is all about the "twist," with the reveal the brutal, robotic version of Taskmaster is actually the (presumed dead) daughter of Red Room evil genius Dreykov. Thematically it certainly connects to Natasha's bloody past, and her quest for righting her own history of violence, since Nat originally made sure the young girl was inside a building she ordered bombed to try and kill Dreykov the first time around (anyone who can explain to me why the little girl had to be inside to confirm Dreykov was inside wins a no-prize). Taskmaster is literally Natasha's past returning to haunt her.
Based on trailers, I didn't expect a Taskmaster at all like Tony Masters of the comics (you know, incredibly fun, often goofy, and star of a deeply underrated Jed MacKay written miniseries
this year!), but this was a disappointing interpretation. Black Widow's Taskmaster has less personality than a defunct Sentinel, and maybe worse, didn't really even make use of the whole "can mimic all the powers of the Avengers" powerset! Honestly, a very weird decision to "use" Taskmaster here, and not just declare the armor part of the Red Room's arsenal (Crimson Dynamo anyone?). I don't think Taskmaster actually died at the end here, which puts her ahead of most villains on this list, so here's to a shot at redemption.
Our updated list of winners:
2013: The (Not) Mandarin
2014: Ronan the Accuser
2015: Baron Von Strucker
2016: Cottonmouth
2017: Surtur
2018: The Black Order
2019: Ronan the Accuser
2020: DNP
2021: Taskmaster
3) The Worst Written Line of the MCU
Social media dragged WandaVision for "What is grief if not love persevering" for weeks (meanwhile, that scene is now a mandatory part of Hallmark card writer's training), but I haven't seen nearly enough mockery of Dreykov's badly ham-fisted line: "The only natural resource the world has too much of: Girls."
I'm all for comically over the top supervillains, but it was pretty clear Dreykov was a raging misogynist (the whole factory of stolen brainwashed young women was my first clue) without directly stating his mission statement like a sentient corporate website. This was so bad I snorted, in what was supposed to be a tense scene.
I haven't rewatched the MCU in full recently enough to know how this stacks up to other contenders (the Whedon Age of Ultron "monster" line comes to mind), but I'm curious what others think is the worst!
4) Post-Credits Ads for Disney+
While post-credits are a given, and La Contessa Valentina Allegra de Fontaine showing up to tease future Yelena stories was the high favorite, I am still mildly surprised that the tease was seemingly for the Hawkeye series coming later in 2021 on Disney+. I anticipated we'd see a Disney+ to feature film pipeline, but not necessarily the reverse. That tease indicates Marvel Studios is even more committed to continuing these stories as "TV," and I'm incredibly excited for Yelena removing MCU Clint from the equation to make room for Kate Bishop.
5) The Endgame Effect
The other thing that Avengers: Endgame really opened up is a drive to excavate the MCU's own history, in a self-referential swirl of filling in the gaps. I bought into this in Endgame as a well deserved victory lap, and seeing it in Loki makes sense considering it's a continuation of an Endgame thread.
Seeing Black Widow revisit post Civil War history, though, I think I'm done with looking back. I'd rather see the films continue to move forward. I'm mildly worried Eternals could spend a lot of time explaining where this group was during all the known MCU history, and personally I think that's a path better avoided.
6) La Contessa
So far we've seen President Selena Myers recruit John Walker, aka US Agent, and Yelena Belova for whatever stealthy games she's playing, but aside from the magnetic energy of Julia Louis-Dreyfus, we don't actually know anything about what she's planning. Certainly with Walker all signs pointed towards a new Thunderbolts, and Yelena could fit that team well.
I look forward to learning more about the MCU's Contessa, her relationship with Nick Fury in this adaptation, and how all this may or may not build towards Secret Invasion.
7) Release Order Confusion
As much as I lament the impact of the delay in making this movie, congratulations to the MCU for firmly entering Marvel Comics territory where the release date of a chapter in no way guarantees accurate chronology. I always thought "viewing orders for the MCU" were kind of cute compared to what comics readers go through, but they're ever necessary as fans come into the never-ending story fresh.
8) Black Widow Comics
Any time there's a new Marvel media entry I like to dig back into related comics I've forgotten or may have overlooked, and while I didn't stumble on many Black Widow gems, I was struck how the past decade has been completely defined as an artist's showcase. Since Black Widow debuted in the MCU, her comics series have featured art by the likes of John Paul Leon, Daniel Acuna, Phil Noto, Chris Samnee, and currently Elena Casagrande (not to mention Alex Maleev with my favorite standalone Black Widow issue in Secret Avengers #20). It's a truly impressive testament to the sleek style and visual energy of the character.
9) Up Next on the MCU
This fall/winter is going to be a busy one for Marvel fans with three movies in four months. Purely based on what we know to this point I'm most excited for Shang-Chi, followed by Spider-Man, and with earnest trepidation approaching Eternals.
10) MCU Power Rankings Update
At the end of the day, my disappointment with Black Widow is that it's just pretty good. That's a rough bar, but with so many Marvel movies at this point that's just the bar. Black Widow is a tight, very well acted movie, but it's saddled with a surprise-free mediocre story.
Tier 1: The Best
1) Avengers: Infinity War
2) Avengers: Endgame
3) Jessica Jones (Season 1)
4) Thor: Ragnarok
Tier 2: Great
5) Guardians of the Galaxy
6) Captain America 3: Civil War
7) Black Panther
8) Captain America 2: The Winter Soldier
9) Avengers
10) WandaVision
11) Daredevil (Seasons 1,2,3)
Tier 3: Good
12) Spider-Man: Far From Home
13) Spider-Man: Homecoming
14) Iron Man
15) Captain America: The First Avenger
Tentative Loki Spot, but I'm waiting for the last episode!
Tier 4: Perfectly Average
16) Guardians of the Galaxy Vol. 2
17) Black Widow
18) Iron Man 3
19) Ant-Man & The Wasp
20) Captain Marvel
21) Avengers 2: Age of Ultron
22) Ant-Man
Tier 5: Mixed Feelings
23) Doctor Strange
24) Falcon and the Winter Soldier
25) Luke Cage (Seasons 1 & 2)
26) Agent Carter (Seasons 1 & 2)
27) Runaways
28) The Punisher (S1, S2)
29) Thor 2: The Dark World
30) Cloak & Dagger (Season 1)
Tier 6: I'll Only Watch With a Comic In Hand
31) Defenders
32) Thor
33) Agents of SHIELD
34) Iron Fist Season Two
35) Incredible Hulk
Tier 7: Nope
36) Iron Man 2
37) Jessica Jones (Season Two)
38) Your favorite show gets cancelled
39) Iron Fist Season 1
40) Inhumans