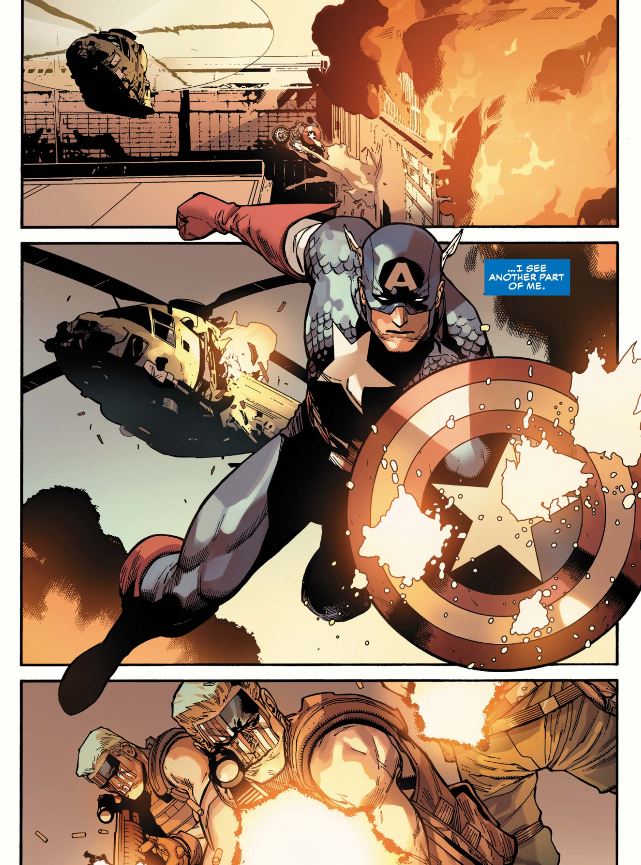 Captain America is as much a legacy and an ideal as an individual. Having such a split identity inherently creates problem—the stuff of dramatic tension; Cap's not wholly unlike Spider-Man in that way. Add to that, however, the inextricably political and societal dimensions of Cap as a national treasure. Writers on the title have, since 1972 at least, dealt directly with America's social and political ills, some more successfully than others, but none had ever explicitly addressed the deep-rootedness of our society's systemic flaws until Mark Waid's brief 1998/99 run. Yet it would take over another decade before they'd really be looked at again but without the naivete mainstream society could still afford in the 1990s.
Unlike the take-it-for-granted introduction of Cap to moviegoing audiences in 2011, the comics creators working on the monthly book over the decades knew that the concept of Captain America had increasingly become a hard sell. A superhero wearing a national flag screams nationalism, and yet Cap's enemies—including his worst pretenders—are nationalists and ethno-fascists. He fights for "the American Dream," and yet the last great run to seriously tout that idea without explicitly critiquing its foundations was Mark Waid's in the late '90s (although he does criticize how inaccessible it was becoming, leaving out a more honest look at American history until his superb Man Out of Time mini over a decade later).
In the 21st century, both concepts must struggle mightily for relevance. [Read more…] about 10 Best Captain America Comics of All Time!