As Marvel Comics kicks off the 10 issue weekly event X Lives / X Deaths of Wolverine
, the CBH staff is looking back at some of our favorite Wolverine comics of all time! X Lives / X Deaths promises to explore Wolverine's full history, so it's a great time to dig through the long catalog of Wolverine comics in Marvel's history, and enjoy some all-time greats and some off-the-beaten-path favorites.
It's worth noting up front that these selections largely eschew the well-worn recommendations you can find on any ol' site (what's up Claremont/Miller Wolverine, Old Man Logan, and that time Wolverine swallowed a cigar whole like a dumb manly python because Moira asked him to put it out indoors). These are the deep cut, personal Wolverine stories and eras that most effectively resonate with us, and this complex, simultaneously easy and hard to love Canucklehead.
Related:
All-New Wolverine (Laura Kinney)
Support For Comic Book Herald:
Comic Book Herald is reader-supported. When you buy through links on our site, we may earn a qualifying affiliate commission.
Comic Book Herald's reading orders and guides are also made possible by reader support on Patreon, and generous reader donations.
Any size contribution will help keep CBH alive and full of new comics guides and content. Support CBH on Patreon for exclusive rewards, or Donate here! Thank you for reading!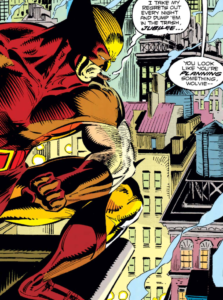 David Bowen:
The Hama/Silvestri run of Wolverine
didn't merely reforge Logan for the "extreme '90s." Working together with such seamless synergy, Larry Hama and Marc Silvestri crafted a pell-mell series of outrageous stories, stampeding through a smorgasbord of sci-fi tropes and noir-cinema references, sending Wolvie to Madripoor, the Canadian wilderness, the Spanish Civil War, his own broken mindscape, the very far future, and Japan, where in a tragic homage to the original Claremont/Miller Wolverine mini, he loses his great love Mariko (and she actually stayed dead for a quarter century). Thanks to Marc Silvestri and inker Dan Green's style that's cyberpunk Miller-on-coke—simultaneously edgily raw-boned, heavy on the black, and brutally sexy while never less than exquisitely cartoonish in high early '90s fashion— Larry Hama's scripting feels electric, delivering its cheekily self-aware machismo in a gritty storm of seemingly inexhaustible imagery for 23 issues (there are three one-off fill-ins*) in under two years.
Even when I was a preteen picking up these mags monthly off the spinner rack, the all-hands-on-deck enthusiasm, at times coming across as manic glee, was so palpable that the inherent machismo of the character and his milieu was cored out from the start. The creators revel in the mad helter-skelter bathos of a savage cartoon character becoming fully realized not only as unkillable but spectacularly endurable through countless disparate venues haphazardly patched together without a clear view of the larger whole. Because it didn't exist; his past was a slapdash palimpsest, though 10-year-old me could've been fooled. Within a couple years, it was clear Marvel hadn't mapped him out any more than Logan's in-universe tormentors had; he was a raw, miserable hunk made for endless dress-up in different milieux ripe for his unique mix of slashin', grumblin', and mopin'. Make no mistake, the Logan millennials grew up on was this rumble-tumble version from the pen of Marvel's 13-year G.I. Joe scribe. Claremont, along with Silvestri and Green, had started that unstoppable ball rolling in Uncanny, but it was this Wolverine dream team that let the furry beast off the leash at last. Go read Wolverine #31-43, 45-46, 47-53, 55-57 in one sitting! Also features the first two Logan time-travel yarns (#35-37 and #51-53)…
(*The only essential fill-in is issue #51, where Dan Green inks guest-penciler Andy Kubert.)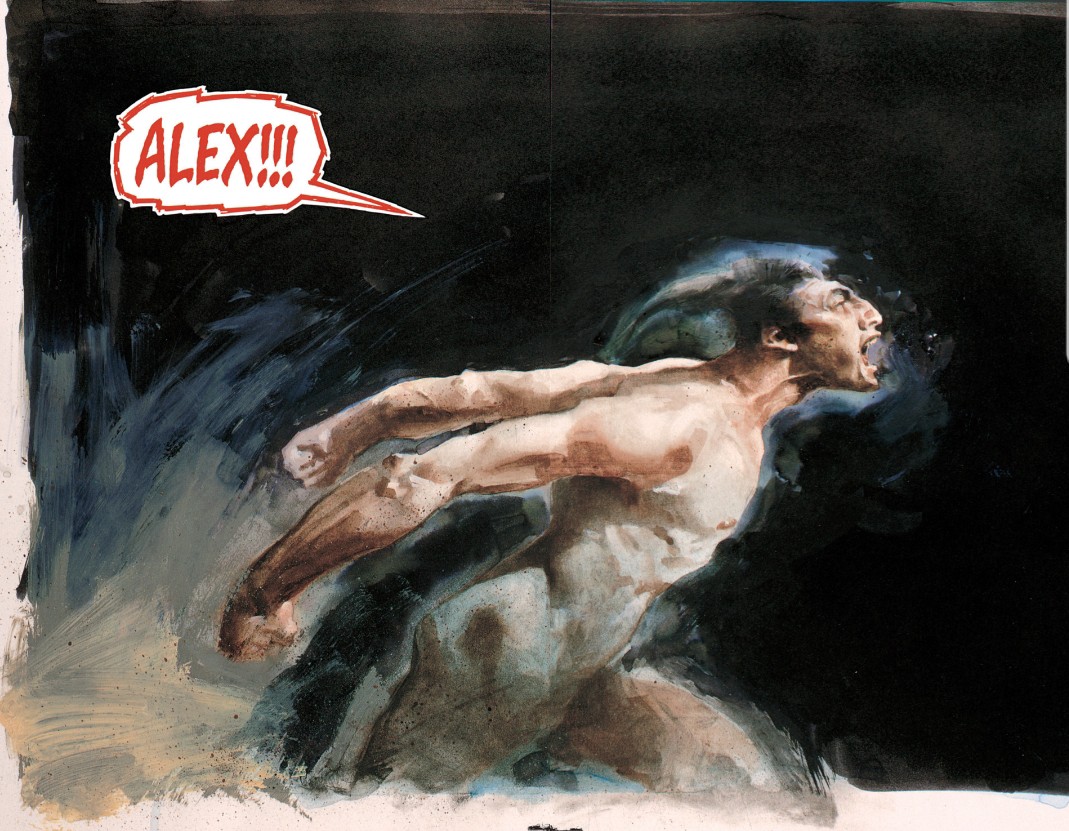 Sara Century:
To get personal for a minute, this four-part prestige format limited series was one of the first X-Men comics I ever read, and it is still one of my faves among the X-Minis. The camaraderie/subtext between Wolverine and Havok is something that should have been followed up on a lot more extensively because their dynamic is great. Away from the rest of the X-Men, Havok radiates James Dean cool, calmly finishing his drink as Wolverine brawls with some locals. Meanwhile, despite his tendency to engage in pointless fights, Logan is full of wisdom, noting that even if he has no idea who his mother is, "no reason not to treat her with respect."
Ostensibly, this is about Havok being "killed" but actually kidnapped by two supervillains that, um, caused the Chernobyl disaster? Yes. Welcome to 1988. After he and Logan are separated in a truly wild car chase, a woman named Scarlett becomes Alex's nurse, and it's her mission to convince him to do foolish things with his power for the evil men she works for. Let's face it, Alex was going to do foolish things with his power regardless of which way the cards fell. As you might guess, it all works out in the end (except for Scarlett), but there are a lot of twists and turns before we reach the end.
Beyond the truly strange plot, this is the book that has it all. Havok falling in love with a dubious redhead, Wolverine screaming Alex's name while running naked through a field – everything. Written by comic book power couple Louise and Walt Simonson at the top of their game, these two tell a truly strange saga that is high both in concept and action. It features bizarrely beautiful art by Jon J. Muth and Kent Williams that changes so that they each do different parts of the story in tandem with one another. It makes sense that there aren't more stories like this as it sort of defies continuity, but superhero comics would be a lot more fun if there were.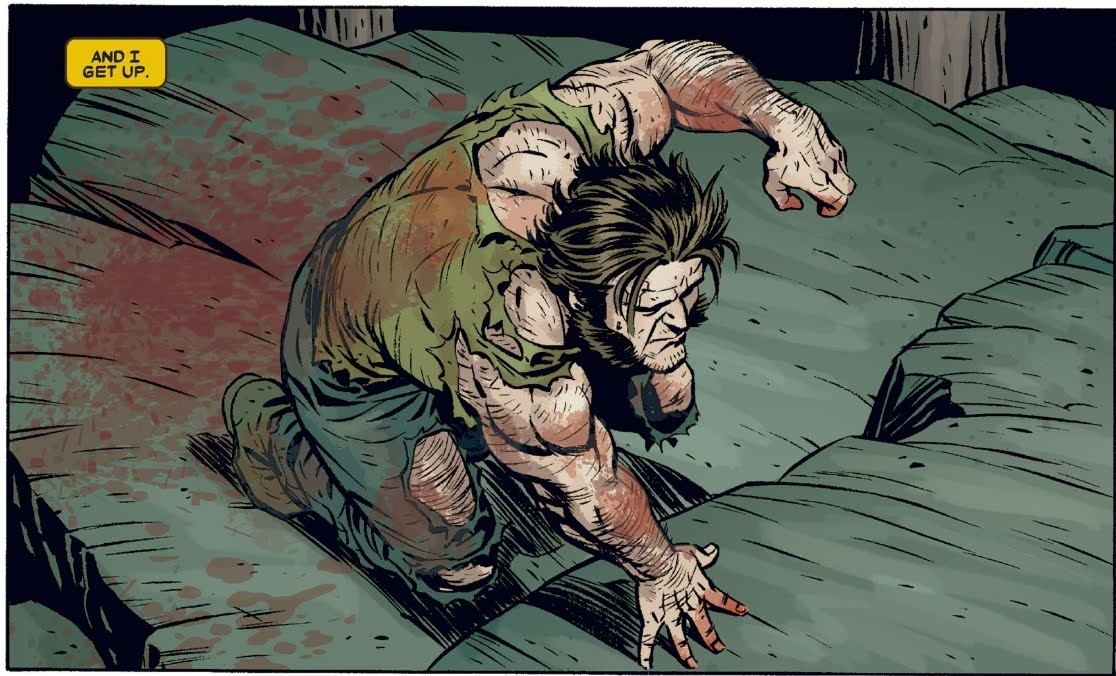 Celice B:
There's a variety of Wolverine runs. You have your Claremonts, your Millers, your Hamas, or your Percys. For me, my Wolverine was Jason Aaron. While for most people that might mean Wolverine and the X-Men
, for me it was Jason Aaron's run on the Wolverine solo book. The second volume of his run set the stage for most of the decade with Wolverine Goes to Hell which led to a denouement where in his desire to get revenge, Wolverine is set up and murders his own children. What follows is a two-parter (Wolverine #15 to #16) dealing with Wolverine's trauma over what he's done and rumination over what he means to people.
The first part Wolverine No More starts with Wolverine punishing himself for what he's done by repeatedly climbing a mountain and committing suicide until his healing factor fixes his body and allows him to begin the cycle again. The enduring punishment and his desire to die without ever being able to achieve that and just forget briefly who he is and what he's done is one of Aaron's best stories with Wolverine over the years. Goron Sudzuka captures the morbid intensity that accompanies that desire to die in order to escape your trauma and the hurt you've inflicted.
On the other side of the coin, the second part of the story, Wolverine Forever, captures what it is that makes Wolverine so important as a character and in-story to the people that care about him. It provides context for why Logan is someone that people look to as a friend, a foe, a father figure, as someone worth their respect. It also shows who Logan is as a person when the chips are down. While choosing to live among wolf tribes in order to avoid humanity, he encounters a ring that kidnaps the wolves he's with. He saves kids being forced to fight animals for sport and comes to the realization that if he hadn't been there, they would have died. While he can't contemplate the meaning of his life when he's killed his own children and whether he's anything more than an animal, he realizes that the people he care about want him in their lives, and that he can still do good.
The question of who Wolverine is ends up being thrown around throughout the issue. All of them are considered wrong by Logan himself who tells Melita that Wolverine is "A work in progress. To be continued". What better summation is there for one of the world's most endlessly recast and remolded characters? Let alone that an army of people showed up to check on him.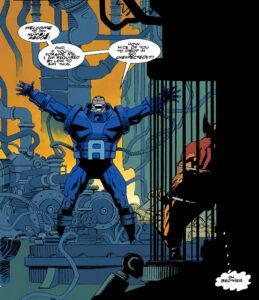 Sara Century:
Speaking of defying continuity and being written by a Simonson, we have the odd single-issue prestige format comic known as The Jungle Adventure. Wolverine is on a mission to the Savage Land for reasons, and when his plane goes down, he joins up with a local tribe. The chieftain beats him within an inch of his life, but when he pulls out all the stops and wins the fight, the leader reveals herself to be a woman named Gahck, who rules. She chooses Logan as her mate, and he settles in and decides to hang out for a while.
There are certainly elements of "starring Wolverine in Dances With Wolves" in this story, so proceed with caution, but the best thing about this story is how thoroughly it goes off the rails. Despite Logan's general sense of paternalism when interacting with other cultures overall, this is the rare story that views it with a sense of general skepticism or at least self-awareness. He tries to put the people of the tribe into a box, but they defy it at every turn, and in the end, he's nothing so much as simply lucky to have been their guest.
This is a wild, pulp-style adventure that shifts into being a brawl with a giant robot that is supposedly Apocalypse (look, it's weird, just read it). The Wolverine that we interact with here is a surprisingly likable one, and frankly, Gahck is iconic. This write-up is mostly a plea for you to get acquainted with Gahck, because she is the rare unfridged Wolverine love interest who quite literally beats him up for several pages of the book, and it is perfect. Oh, and it has art by someone named Mike Mignola. Did he ever go on to do anything else? He's pretty good!
Chelsea LaLicata:
"I am an Orphan of X". That line sticks out to me more than any other in this amazing run. It underscores everything this book was about and the overall message it was trying to send, but I'm getting ahead of myself. 
All-New Wolverine by Tom Taylor was part of Marvel's "All-New All-Different" shakeup in the wake of Hickman's Secret Wars in which new characters and new spins were applied to many of Marvel's most popular books. In the case of Wolverine, the title was taken by Laura Kinney, formerly known as "X23" and quickly became my favorite Wolverine comic ever produced.
The book primarily dealt with Laura's original intended purpose as a weapon and her attempts to escape that past and redefine herself on her own terms. She initially meets four clones of herself trying to escape the scientists who created them to carry on the horrible work originally intended for her. The arc ends with the youngest and most innocent of them named Gabby joining Laura and quickly forming a sisterly relationship with the new Wolverine.
A lot of the storylines in the issue pertain to dealing with the aftermath and consequences of Laura's time as a weapon. This culminates in the "Orphan of X" arc where several victims of the various Weapon X programs attempt to take revenge on Laura. I don't want to spoil the ending because I absolutely think everyone into this medium should give this book a read, but it was honestly a very moving story that really elevated this book to me. I can't recommend this run enough.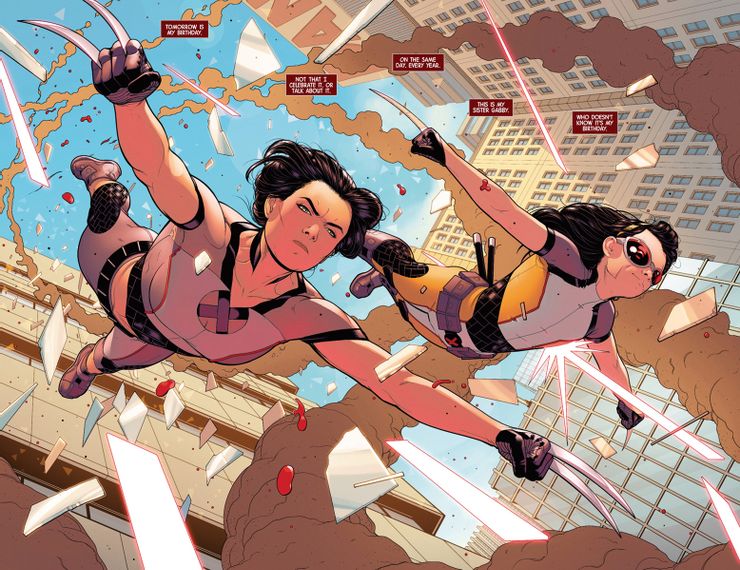 Sara Century:
In light of the success of All-New Wolverine, sometimes it's easy to let Tamaki's incredible follow-up X-23 fall by the wayside, but it's an undeniable must-read. Building on the themes laid down in Tom Taylor's iconic run on Laura and Gabby Kinney, this series reads as both a continuation as well as a needed perspective shift. Keeping All-New Wolverine's Juann Cabal on art for the first arc helps keep the continuity going, and it's a huge bummer when this series draws to a close after only twelve issues.
If All-New Wolverine was the story of Gabby and Laura becoming best friends and sisters, X-23 shows their differences. While Laura is removed and focused on the mission, Gabby is optimistic to a fault and gives everyone the benefit of the doubt. Even after she acknowledges the Stepford Cuckoos are "weird" and even after she is kidnapped by them and possessed by Esme, she is still conversational and even friendly with them. When she realizes they have a birthday, she decides that she would like one, as well.
Yet, Laura and Gabby aren't the only two characters that shine. The Cuckoos are surprisingly prominent in the first arc and their individual personalities shift into something more definitive than ever before. Offering contrast to the tumultuous but loving relationship between the Kinney sisters, the Cuckoos are quite literally telepathic clones of one another who seldom see eye to eye and occasionally betray one another for small gains. Still, there is something heartbreaking about them as they choose a birthday simply because it is that of their favorite celebrity, and when a hogtied Gabby cheerfully asks if they got anything for their birthday, Mindee's eyebrows knit together and she admits, "Not yet." There is no better counterbalance to the Kinney siblings, and in many ways, they help facilitate Gabby's growth even more than Laura does.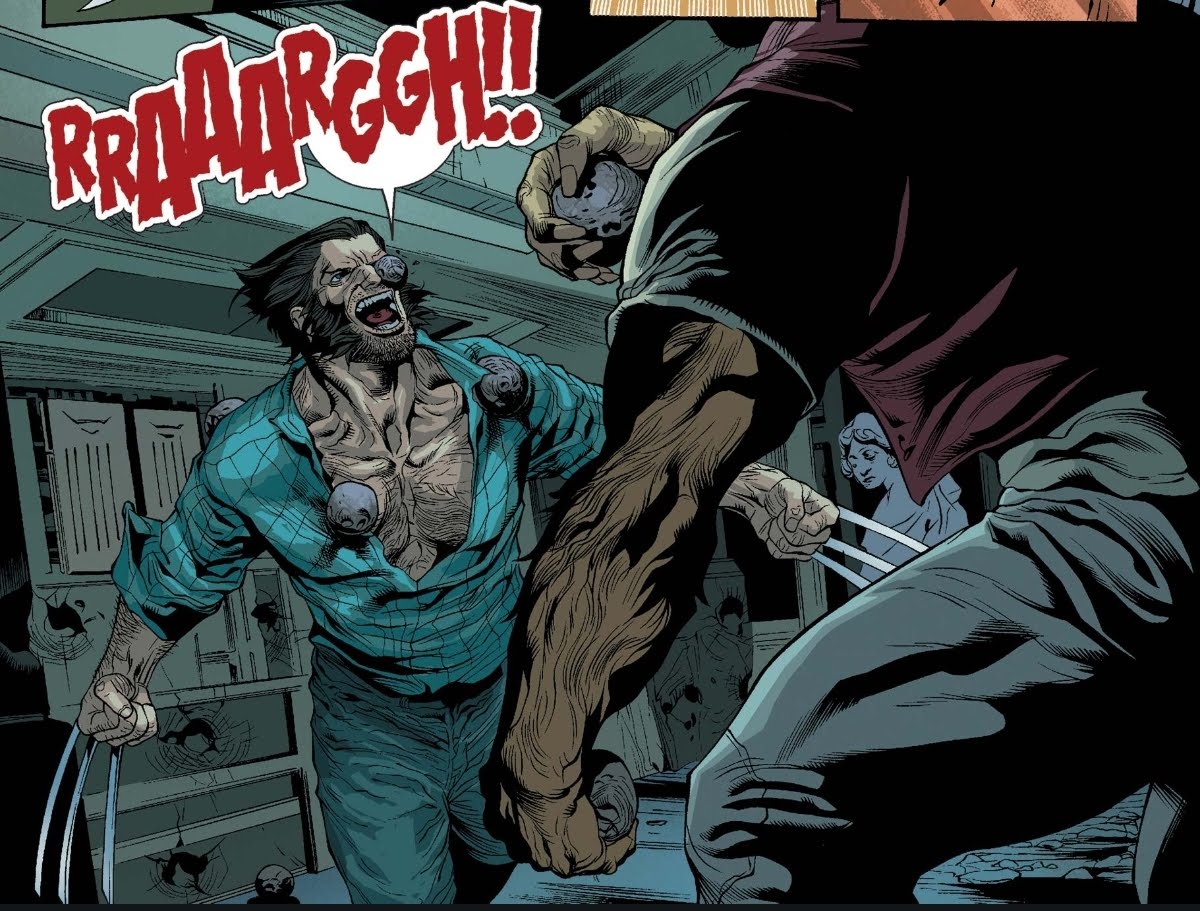 Jaina Hill:
One of the first comics I collected month-to-month, "Wolverine's Revenge!" (
Wolverine #10, #11
) is paced with baffling slowness. But the final denouement forces Wolverine to confront themes at the core of his character: how he relates to violence, and family, and children. Written by Jason Aaron with pencils by Renato Guedes and inks by Jose Wilson Magalhaes, after literally
being sent to Hell
by a shadowy cabal, Wolverine is battling his way into their secret lair. Every issue focuses on one of their superpowered bodyguards, exploring their backstories only to have them be cut down brutally by our title character. By the time Wolverine figures out what's really going on it's too late, and he's forced to go through one of his most radical shifts in his comic book existence.
This is the arc that sets up the next few years of Wolverine as the struggling headmaster of a mutant school in Wolverine and the X-Men. Few comics have better justified a dramatic status quo shift. Though extremely shocking, "Wolverine's Revenge!" is a story that focuses on the central contradiction of Wolverine, the loner constantly surrounded by friends and allies. And though Wolverine is no longer muddling his way through a career in school administration, writers are forced to consider his gentler side, the side that emerged after the brutality of this story.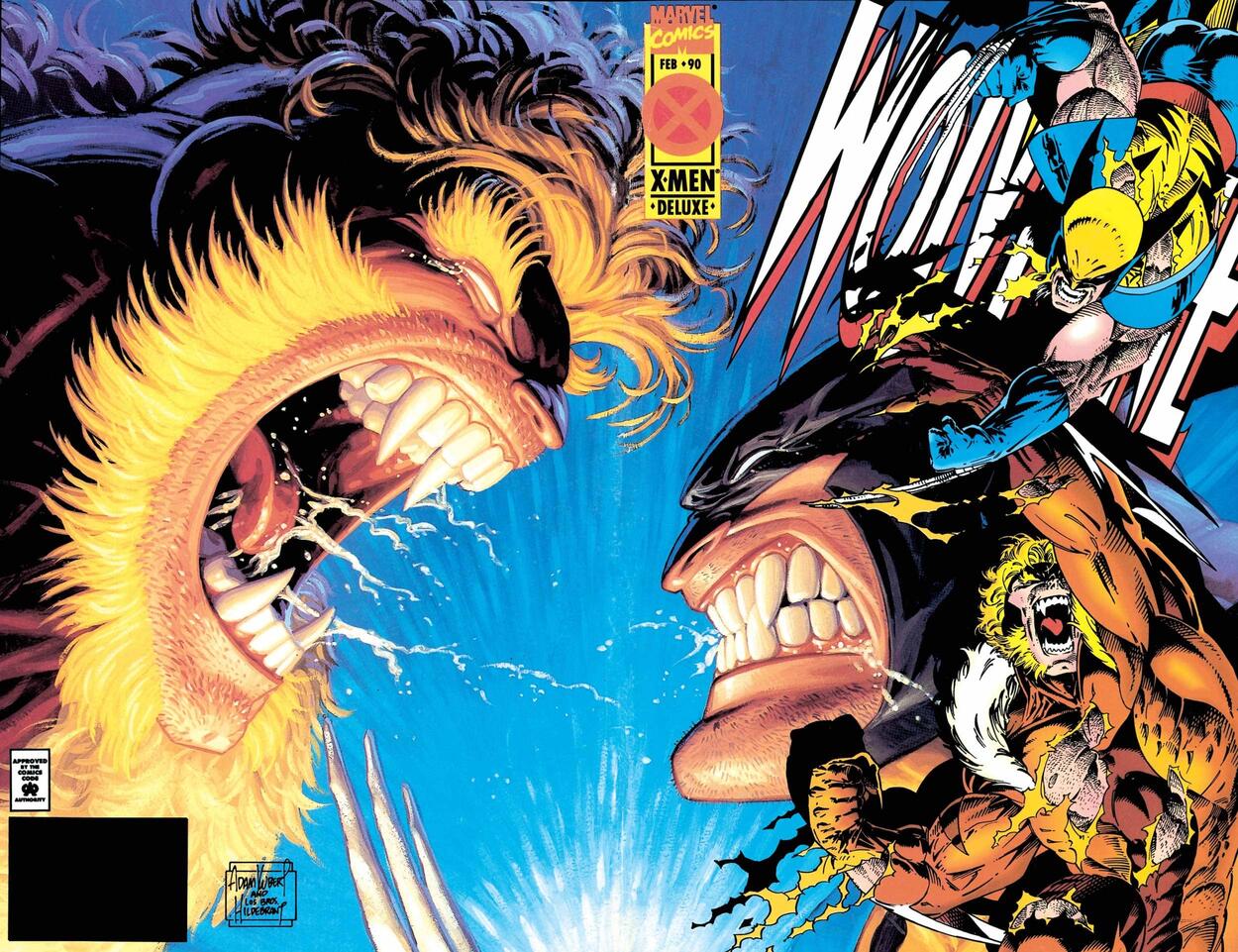 Sara Century:
Larry Hama's run on the Wolverine ongoing gave a lot of readers of the '90s their definitive take on the character, but some parts of his 80+ issue run stand out above the rest. Though Hama wasn't to depart until #118, #90 is arguably the pinnacle of his work with the character, as many of the themes that had been long at play, such as resisting the beast within, came to a head.
In the pages of X-Men, Xavier agreed to keep Sabretooth captive in the basement of the X-Men's home in an act of blatant hubris. Mind you, this was ostensibly still a "school for gifted youngsters." Forcing young girls like Tabitha Smith and Jubilation Lee to cohabitate with a remorseless murderer and implied sexual predator, Xavier likewise saw no validity in Wolverine's apprehension toward having the man that regularly tries to kill Logan living on the premises alongside him. Logan started living in the woods, waiting for the day when it would come time to rip Sabretooth into tiny little bits.
This is the issue where all that animosity explodes, and it is an absolute banger. Featuring art by Adam Kubert, this is the rare fight that shows every ounce of what comics are capable of as endless panels fall in a weird spiral through the pages. Logan fights his desire for revenge, and it isn't until Sabretooth threatens to kill every woman he's ever cared about that he finally loses his cool. Wolverine fought Sabretooth many times before this and after, but the feeling one gets reading it is much like watching an adamantium claw slowly tearing through the pages until the surprise ending jumps right out and the issue ends in nothingness. For the next four months, readers would be in the Age of Apocalypse, making this one of the all-time cliffhangers in comics history.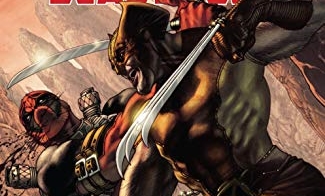 Sara Century:
There's just something about Deadpool that brings out the fun in Logan, and vice-versa. Their pre-existing crossovers could easily be defined as just being a series of bloodbaths that take place over a period of time, but this is where the entertainment value gets turned up to 11. Taking place in the pages of Wolverine: Origins with the central creative team of Daniel Way and Steve Dillon, Deadpool sets out to kill Wolverine and spends several issues trying to do just that while Wolverine mostly attempts to shrug him off and continue on his day.
This story features a surprisingly on-his-game Deadpool in the driver's seat, making such comical observances as, "Dear diary, today I'm going to kill Wolverine" in the captions. While Logan is baffled by his commitment to murdering him and considers him a nuisance, Wade pulls out all the stops and even resorts to Looney Tunes-style attacks like dropping a piano on him. When Wolverine finally gets angry, the fight is on, and one of the issues ends with the two of them in a…kind of endearing embrace, as they are forced to stop fighting long enough to heal.
Not long after this, Way would undertake a run on Deadpool that very much explored the themes of barely-controlled chaos that were introduced here. Though we discover Wolverine's son, the still-evil-at-this-time Akihiro, is behind these attacks, the story ends with Wolverine threatening to dismember Wade and devour him if he ever comes at him like that again. This is the rare antihero-vs-antihero brawl that is just as enjoyable as it is pointless, and it's very much worth checking out if you are even a little bit a fan of either of these characters.
Dave Buesing:
I know I said up front this list was largely going to eschew the more familiar greats in the Wolverine canon, but if you think I'm going to let a chance to recommend Barry Windsor-Smith's Weapon X slip by, you got another thing coming, bub. Hiding away in the pages of Marvel Comics Presents #72 to #84, Windsor-Smith (already included among greats in Wolverine's visual history for Uncanny X-Men #205) takes on Wolverine's origins with the Weapon X program better than absolutely anyone has before or since. It's a visual tour-de-force, wrapped in the mysterious shroud of unreality that is Logan's hacked memory.
Not only does Weapon X tell one of the best Wolverine stories of all time, but crucially, Windsor-Smith hones in on the one thing that elevates Wolverine to one of Marvel's most popular characters: the enigmatic ungraspable truth of his origins. Sure, a hairy brawler with dagger hands is pretty cool, but you know what's even cooler? A forever puzzlebox origin story we may never truly know, and that the character himself can't even piece together.
Did anything in Weapon X actually happen? Did all of it happen? In Windsor-Smith's vision, the answers are the same, and that's what makes it Wolverine at the greatest.