It's 2002 and I'm in Junior High, sitting front row (but too nervous to slide four seats over next to my crush) for the debut of the first Spider-Man movie of my life. I'm way too shy to talk to my crush after, but I can't stop talking to anyone within earshot about Spider-Man. From this point forward I will refer to Spider-Man as my favorite comic book character (sorry Wolverine and Nightcrawler).
It's 2012, and I've been married just over a year, and I'm watching the rebooted Amazing Spider-Man on DVD in my Chicago apartment, gin and tonic in my hand. I've started a comic book website recently, but it's a fledgling little project. I won't even cover the film there. I'm quite unsure of where my life is headed professionally, stressed out and aimless, but nonetheless I have a great time watching.
It's 2021 and I have a rare night out without my three young boys, watching Spider-Man: No Way Home in a theater screening that required proof of vaccination against a virus sweeping the world yet again. Today I'll worry about all the maskless moviegoers around me enjoying their popcorn, but for nearly 3 hours, I'm fixated on the webbed mask Steve Ditko designed so perfectly in the early 60's.
A lot's changed for me in two decades, but one relative constant is that I'm more likely than not to enjoy a great Spider-Man movie, and Spider-Man: No Way Home is no exception.

* Spoilers For Spider-Man No Way Home Follow! *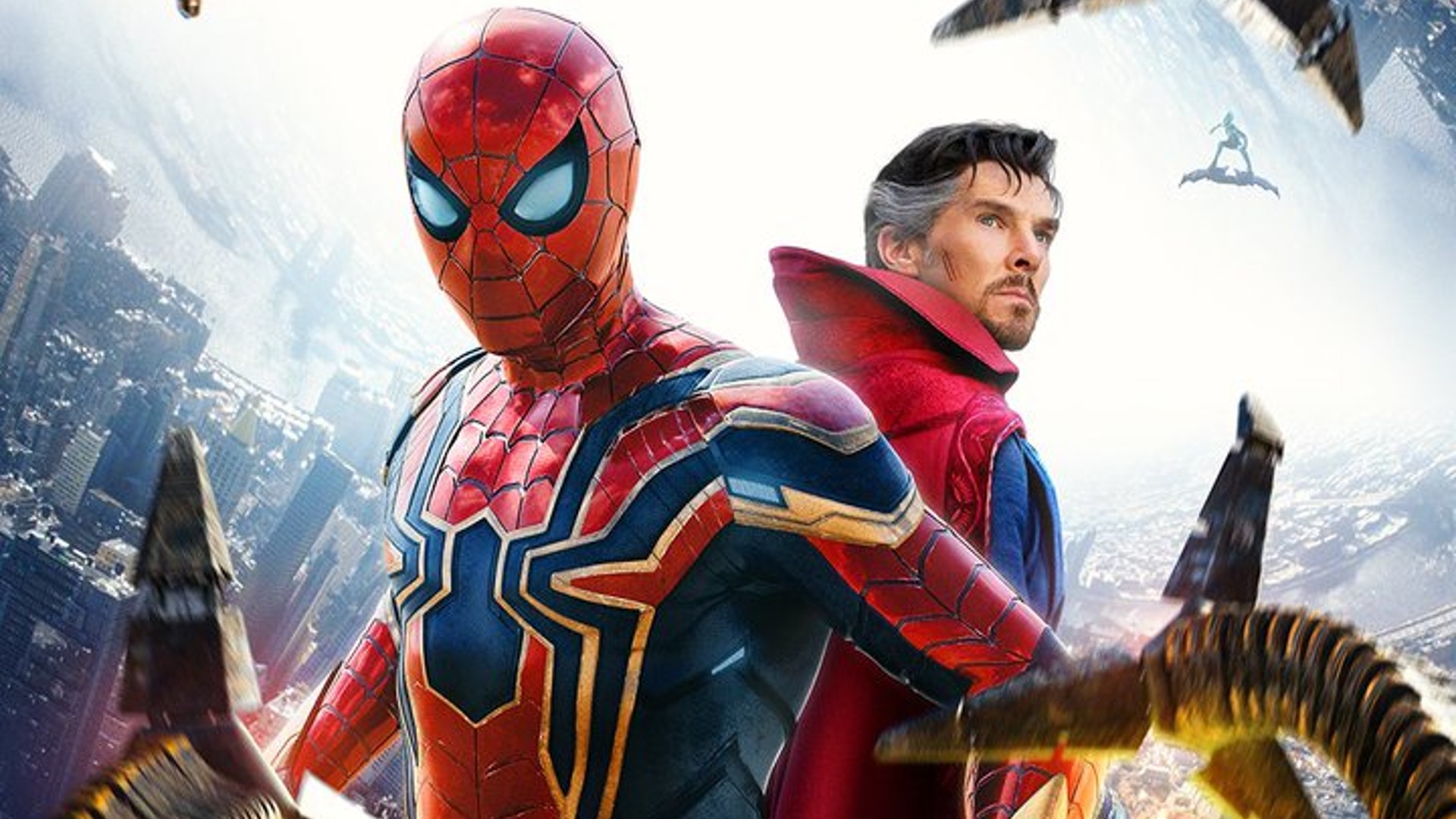 The Problem With The Good Old Days
Spider-Man: No Way Home celebrates this history, specifically engineered to inject a heaping serving of nostalgia into the unstoppable Marvel Cinematic Universe machine. It's a glorious integration of Spider-Man's 2000's success at the box office and the full scope and scale of an interconnected, shared Marvel Universe. At the conclusion of "Far From Home," Mysterio reveals that Peter Parker is Spider-Man, driving a now world famous (and half-the-world-over reviled) Peter in "No Way Home" to turn to Doctor Strange to cast a spell that will make everyone forget. The attempted spell goes awry, leading to an invasion from across the multiverse of characters who know Peter Parker is Spider-Man, including villains (Alfred Molina's Doctor Octopus, Willem Dafoe's Green Goblin, Jamie Foxx's Electro, Sandman, and Lizard) and heroes (Tobey Maguire, Andrew Garfield as Spidey!) from across the Sony-verse.
Support For Comic Book Herald:
Comic Book Herald is reader-supported. When you buy through links on our site, we may earn a qualifying affiliate commission.
Comic Book Herald's reading orders and guides are also made possible by reader support on Patreon, and generous reader donations.
Any size contribution will help keep CBH alive and full of new comics guides and content. Support CBH on Patreon for exclusive rewards, or Donate here! Thank you for reading!
I was nothing but enraptured and awed through the movie's two and a half hour run time, and yet, I left with a question: If I know I'm being pandered to, why am I not more critical of that?
Trading on nostalgia certainly isn't unique to comics (we don't have to dig too hard to recall the disaster known as Star Wars: The Rise of Skywalker), but it's a huge challenge in 2021. Very shouty old men in the fandom love to pine for days gone by, back when the neverending shared story of these characters was just the way they liked it. Just the day after I saw "No Way Home" in theaters, Marvel announced what appears to be a throwback Gambit series from looooooong-time X-Men writer Chris Claremont set during the late 80s early 90s period when Storm got turned into a little girl. This joins Peter David's corner of Maestro comics, a Ron Lim written return to early 90's Silver Surfer, and X-Men Legends as a growing wing of Marvel's published output expressly catered to the "good old days" crowd.
While I'm not opposed to creators like Claremont who've created so much in the Marvel Universe continuing to get work and get paid (that's a good thing!), I am actively opposed to attitudes and agendas that keep the Marvel Universe rooted in the embittered, stubborn anger of maintaining a past golden age that probably never even was. I love continuity, and I love the history of the Marvel Universe, but I loath regressive storytelling that doesn't push the universe forward, and merely fossilizes a perceived version of idealized status quo.
The biggest MCU movies of the past three years turn meta-regression into artwork. This started in Avengers: Endgame which was an (earned) victory lap of all things MCU, and it's amplified here in Spider-Man: No Way Home with the full history of Spider-Man movies of the 2000's. These are movies that are looking back more than they're looking forward, and the danger in my view becomes getting lost in the past.
We Have to Go Back… But Not Too Far
Avengers: Endgame deftly navigated this trap with plenty of clever choices, but it also benefitted from operating as the conclusion to a decade long Infinity Saga in the MCU. It makes sense to look back as you close the curtain on an era.
Spider-Man: No Way Home is less clearly conclusive, and its nostalgia more deliberately marketed. The hype around "No Way Home" is less about Tom Holland's 3rd Spider-Man movie and how it will impact the MCU moving forward, and more about actors who will return from non-MCU projects fans already love. There's real danger there of becoming more of a big budget Wikipedia page full of linked sources than a story.
"No Way Home" feels aware of this, even as its teasing us with Charlie Cox's Netflix Daredevil joining the MCU within the first 25 minutes of the movie. Crucially, the narrative momentum is always in control of the reminiscence ride, and not vice versa, even as the film Lucile Bluth winks at touchpoints like Doc Ock's "The power of the sun in the palm of my hand" or Gobby's "I'm something of a scientist myself."
More succinctly, there's a reason for all these ghosts of Spiders past to infiltrate "No Way Home," and it's a good one! Throughout 2021, the MCU Multiverse has been fracturing, most notably in WandaVision and Loki on Disney+. That comes to a head here as Dr. Strange's (absolutely unhinged, reckless) memory spell goes wrong, and the barriers between multiverses erode. We've been building to this point in the MCU's big picture all year!
Crucially too, the integration of all these old Spidey movies is in direct service of helping Tom Holland's Peter Parker progress as a character. In "No Way Home," Holland's Parker is faced with a choice: Send these villains back to their own universes, with the knowledge that they will die, or attempt to help them change from their villainous path, and return with a chance at salvation. Aunt May being the one to convince Spider-Man to save and rehabilitate these villains is brilliant, as May (even on death's door) tells Peter it's the right thing to do no matter what. Plus, the MCU's Peter Parker is joined by Tobey and Andrew's previous incarnations who are fully on board with a chance to do better by their villains this time. It's reflective of Peter saving Vulture at the end of Spider-Man: Homecoming, a group of Spider-Men all focused on doing what's right no matter the personal cost, and this story sells that with aplomb. That's what justifies the fanservice.
The heart and humor of Spider-Man: No Way Home also helps the film transcend triteness. I was choked up multiple times throughout, and frequently not where I expected to be. The moment Zendaya's MJ begins to fall from a great height, I already felt Andrew Garfield's chance at redemption within reach. And still, seeing Garfield get to dive after her, get to hold her safely in his arms, and to watch him immediately tear up thinking about Gwen killed me. That moment in particular feels special because it's not just about the widely panned Amazing Spider-Man 2  – it's about the history of Spider-Man's comics, from "The Death of Gwen Stacy" to today.
I'm delighted and a bit surprised that "No Way Home" leaned into Spidey's secret identity exposure as thoroughly as it did. I anticipated Peter and Doc Strange's spell would actually seal Peter's identity back up, and then the multiverse invasion would be the result. And instead, the two threads get to exist simultaneously, an outed Peter Parker forced to deal with both exposure and multiversal villain-crashers, and it's extremely effective tension.
If I ever rewatch, I anticipate it will stand out more just how much "No Way Home" values spectacle over internal consistency. That said, when the spectacle is Spider-Man playing keep away from Doctor Strange in the mirror dimension, or fighting Electro, Sandman, and Lizard on the Captue of Liberty, I don't really care!
It's a tearjerker of an ending in a number of ways, but I'm both surprised and pleased that the MCU commits to an ending with a Peter Parker who is entirely freed from not only his supporting cast, but from the net of Peter Parker as the heir apparent to Tony Stark and the Avengers. The Ultimates-ification of Peter Parker has never been my favorite thing, but I certainly understood why that would be the case in a cinematic universe defined by the Avengers. Nonetheless, I'm left in awe how "No Way Home" took pure doses of nostalgia and concocted a film that so effectively sets the stage for a new era of Tom Holland's Spider-Man from here. I can't wait to see what the next decade brings.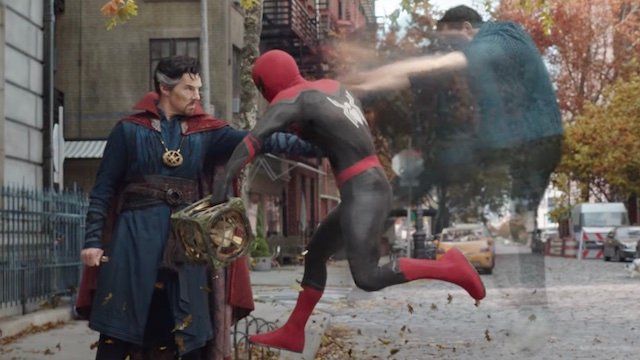 10 Thoughts on Spider-Man: No Way Home
1) Must There Be An Uncle Ben
One of the most surprising reveals in "No Way Home" is not only does Aunt May get to teach Peter that "With great power, there must also come great responsibility," and not only is it seemingly the first time Peter's heard this, but it doesn't seem like Tom Holland's Peter Parker had an Uncle Ben at all.
I had assumed that the absence of Uncle Ben in MCU Spidey's debut in "Civil War" was simply doing us a (welcome) favor of not rehasing Spider-Man's origins, but "No Way Home" suggests that's because Peter never lost an Uncle Ben. This could just be a misread on my part, but there's no "Ben Parker" tombstone next to May's at the end of the movie, and both Tobey and Andrew's Spidey's reference a Ben while Tom's does not.
I don't really have any kind of issue with this, but it is fascinating to me the ways "No Way Home" inverts the May / Ben roles (effectively) and reverse-engineers Peter's most important lesson as something that comes after six movies as Spider-Man!
2) Bad Villains Award Show
I've been handing out the "There is no Mandarin Award" for villain most thoroughly wasted in service of the plot since 2013, and I'm excited to return to the awards here in 2021 after a whole year off!
While I certainly wouldn't have said no to one of the multiversal Spider-villains sticking around in the MCU (particularly Alfred Molina's "Superior" Octopus), none of them really compete for the award the way Taskmaster and the Deviants did this year.
Of course, the irony here is that now that I've also seen Shang-Chi, the inspiration for the award – Ben Kingsley's "There is No Mandarin" himself! – made a triumphant return!! So you could make a strong case that the crown returns to the Mandarin in 2021, since the MCU rebranded the 10 Rings as the deadly organization lead by Xu Wenwu, Shang-Chi's father, aka totally not the Mandarin again.
It's a competitive year, but I'm going to stick to my gut and give the title to Taskmaster, not just because the villain was entirely changed from their comics personality, but primarily because the character did not work for me in their film.
Our winners:
2013: The (Not) Mandarin
2014: Ronan the Accuser
2015: Baron Von Strucker
2016: Cottonmouth
2017: Surtur
2018: The Black Order
2019: Ronan the Accuser
2020: DNP
2021: Taskmaster
3) For $1, Name A Woman
Ok, so Peter and Stephen's spell gone wrong brings characters from their universe to the MCU if (and only if) that character knows Peter Parker is Spider-Man. This premise allows for the return of our 5 colorful villains, and of course the ghosts of Spiders past. But, that logic also opens the door for non-powered players in the lives of Pete, namely Mary Jane Watson, Aunt May, or Gwen Stacy. And we don't hear anything about them breaking through. I get why this doesn't happen in terms of plot, but it's a bit too convenient that we don't see any loves of Peter Parkers.
Even if Kirstin Dunst simply did not want to take part (fair enough!), that honestly just highlights to me another of the what ifs about "No Way Home": The absence of any unknown characters from across the multiverse. The introduction of one new player – a new Gwen (Spider-Gwen anyone?), a Miles Morales, Herman Schultz, anyone! – could have been a cool wrinkle, and offered a bit of surprise during the "I've seen that one!" festival of Spider-cinema. There are no left-field twists across this Spider-Verse, no Spider-Hams or Punk Spider-Mans, which leaves a lot of untapped potential.
4) The Greatest Spider-Man of All
Andrew Garfield's Spidey was always quite good – funnier and more assertive than Tobey's – but Garfield's tenure was clearly tarnished by muddled vision and messy execution. It's a classic case of a good player on a bad team, like Zach Lavine on the Bulls prior to 2021's title contender erupting like they have (unrelated: Go Bulls!).
I was really happy to see Garfield not only get a redemption tour, but to decidedly steal the show, lighting up the screen as Peter with the funniest and most heartbreaking moments. To all the Andrew Garfield stans who've been representing since 2012, congratulations on your vindication!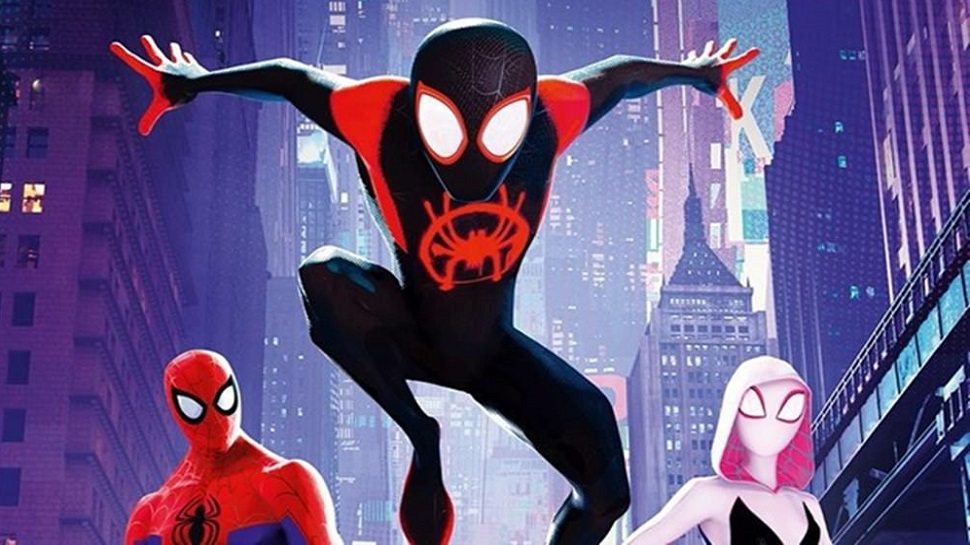 5) Just A Tease
I'm quite high on the MCU's Spider-trilogy, but I'll admit it's a bit weird that through 3 movies, Spider-Man: Homecoming's teases about Vulture knowing his identity, and connecting with Mac Gargan (aka Nacho, aka The Scorpion) in prison all went absolutely nowhere. Of course, it's even weirder that Michael Keaton's Vulture will apparently next be seen in 2022's Morbius, a film with a trailer that shockingly makes even less sense after watching Spider-Man: No Way Home!
Worse, Jamie Foxx's Electro makes a joke in "No Way Home" that he thought Spider-Man would be black, and while I heard some in the audience excitedly murmuring they were teasing Miles… they already teased Miles in Spider-Man: Homecoming and it went no where! Remember Donald Glover's role as Uncle Aaron? Don't worry, neither does the MCU.
Hey, I love the three Spideys together here, but there's no denying Tobey, Andrew, and Tom highlights the lack of diversity and imagination in the franchise over the past 20 years. The Spider-Verse is much wider and more inclusive, and it's time the MCU reflected that.
6) Credit Goop
As teased at the end of Venom 2: Let There Be Carnage, apparently Doctor Strange and Peter's magic brought Tom Hardy's Eddie Brock and Venom from the Sonyverse to the MCU. That thread continues here in the mid-credits scene, where we see Brock made use of this trip across the multiverse to get loaded in Mexico and learn a bit about the Avengers. The implication – at least as I understand it – is that Brock's symbiote knows of a Peter Parker/Spider-Man, otherwise I don't know why they'd get included inside the spell.
Regardless, when Brock and his symbiote are called back to their original Universe (again, perhaps to be seen/referenced in the confounding Morbius), the camera lingers on a little bit of symbiote goop left behind on the bar counter confirming: Venom is in the Marvel Cinematic Universe.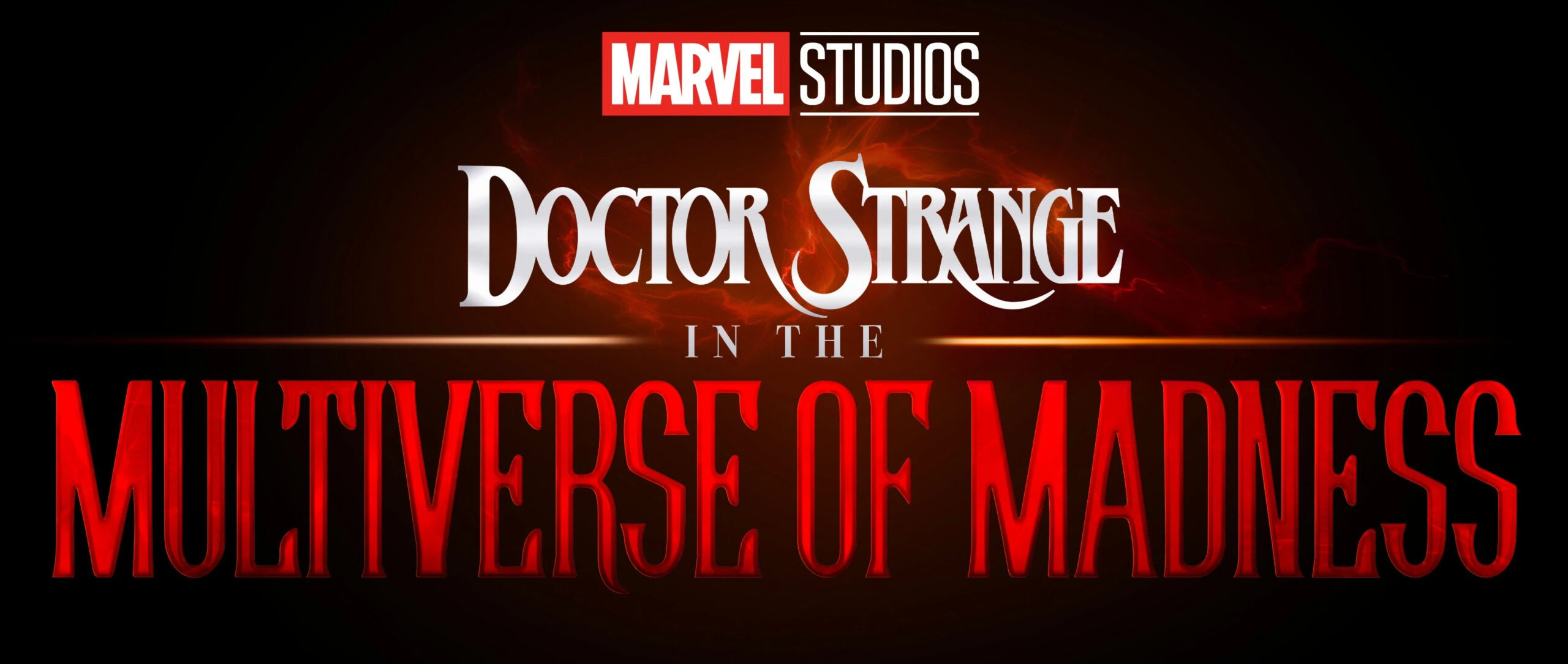 7) Multiverse of Madness
Doctor Strange's role in the movie is a compelling subplot, as we casually learn here that Strange is no longer sorcerer supreme, losing the title to Wong during the 5 year blip. Stephen hasn't necessarily fallen as far as I thought we might see, but he is arrogant in attempting his spell with Peter in the first place. Approximately 98% of "No Way Home" never happens if Stephen just stops spellcasting and talks things through for 2 minutes, but of course, the good doctor can't be bothered.
All of that has me pretty interested in 2022's Doctor Strange 2: Multiverse of Madness, but oddly the trailer for the movie airing as the 2nd post-credits teaser did not help matters! It's just a trailer sure, but I was weirdly disappointed by this one, especially since the reveal of an Evil Doc Strange feels really disappointing after that just happened in Marvel's animated What If. Fairly effectively too!
Hopefully, much like trailers for "No Way Home," the Multiverse of Madness has ample tricks, and the trailer reveals are simply a small part of setting the stage. But I went from very excited to feeling pretty cautious about this one, and that seems like the opposite intended effect!
8) Sinister Five
I was pretty hyped for a multiversal Sinister Six, so I'll admit there's definitely a percentage (let's call it 6.6666%) of my nerd-brain that breaks pulling in 5 villains instead of six! I kept waiting for the surprising reveal of Topher Grace's Venom (and hey, do you Toph), but alas, no sixth was to be found!
Nonetheless, of the villains, I thought Jamie Foxx made the most of his redemption tour, given the critical drubbing Amazing Spider-Man 2 took, and how much more effortlessly charismatic and funny he gets to be here in 'No Way Home.' I"ll be thinking about "gotta be careful where you fall" every time I go outside.
The absolute standout performance for me, though, was Willem Dafoe as the most sinister Green Goblin we've yet seen. Dafoe's heel turn was hardly surprising – never trust a Norman Osborn! – but the vigor with which the Goblin turns, and the violence he unleashes was far more than I anticipated. In the long-running debate about Spider-Man's true archenemy, Doc Ock may have more good stories, but it's always Stormin' Norman who causes the most trauma, and "No Way Home" captures that yet again with the death of Aunt May.
There was plenty of theorizing that after "No Way Home," various villains could stick around for a larger role in the MCU, and while I'd be interested in an adaptation of Osborn's "Dark Reign" eventually, I'm glad we got to see the true evil of the Goblin unleashed once more, if only to see Tobey take a literal stabbing in the back in order to try to help him.
( On a related note, credit to Zack of My Marvelous Year for convincing me to rewatch the Sam Raimi directed Spider-Man films for the the first time in decades because that actually paid off here!)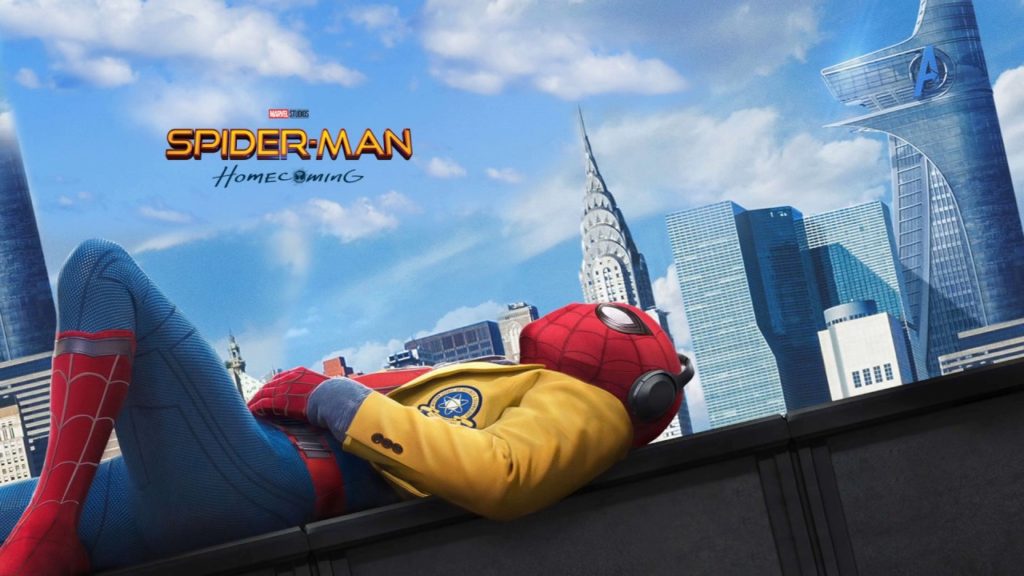 9) Spider-Man Movie Power Rankings Update
After Into the Spider-Verse, I ranked the Spider-Man movie verse, and adding in Far From Home and No Way Home, I wouldn't change anything other than asserting 'No Way Home's' extremely high placement in the pantheon!
The obviously unpopular controversy here is asserting "No Way Home" is better than Spider-Man 2, and I get it. I like The White Album more than Revolver, I'm used to the heat. Honestly, though, as good as Spider-Man 2 is (and I juuuust rewatched it!), I simply prefer the grandeur and interconnected Marvel Universe that "No Way Home" can bring to the table. You don't get this result without Spider-Man 2 laying the groundwork, I don't deny the importance, but I will always take a functional story with multiversal Sinister Six and a healthy dose of Doctor Strange over a straight up Pete vs Otto banger.
Crucial to note here too, Into the Spider-Verse remains the GOAT, and I don't think it's that close.
Spider-Man: Into the Spider-Verse
Spider-Man: No Way Home
Spider-Man 2
Spider-Man: Far From Home
Spider-Man: Homecoming
Spider-Man (Sam Raimi)
Amazing Spider-Man
Amazing Spider-Man 2
Your knees feel like they've been mashed with Thor's hammer every time you run
Spider-Man 3
10) MCU Power Rankings Update
Spider-Man: No Way Home is the first upper echelon Marvel Studios movie of 2021, which also makes it the first knockout since Endgame. It's not my absolute best of the best, but I do think it belongs inside my top 10, in a swelling 2nd tier of "Great" Marvel movies. It's definitely my favorite of the MCU Spider-Man trilogy, and I'm generally quite high on the first two entries.
I'm also adding Shang-Chi to the 3rd tier, having finally caught up on Disney+, and really enjoying the spectacle of Shang's origin story. At the time of this ranking, there's one episode remaining in Hawkeye, but I'm comfortable dropping the series in my "Mixed Feelings" category, as it's been a wildly inconsistent blend of huge hits and tremendous misses.
Tier 1: The Best
1) Avengers: Infinity War
2) Avengers: Endgame
3) Jessica Jones (Season 1)
4) Thor: Ragnarok
Tier 2: Great
5) Guardians of the Galaxy
6) Captain America 3: Civil War
7) Black Panther
8) Captain America 2: The Winter Soldier
9) Spider-Man: No Way Home
10) Avengers
11) WandaVision
12) Daredevil (Seasons 1,2,3)
Tier 3: Good
13) Captain America: The First Avenger
14) Spider-Man: Far From Home
15) Iron Man
16) Spider-Man: Homecoming
17) Shang Chi
18) Loki (Season One)
Tier 4: Perfectly Average
19) Guardians of the Galaxy Vol. 2
20) Black Widow
21) Iron Man 3
22) Eternals
23) Ant-Man & The Wasp
24) Captain Marvel
25) Avengers 2: Age of Ultron
26) Ant-Man
Tier 5: Mixed Feelings
27) Doctor Strange
28) Hawkeye
29) Falcon and the Winter Soldier
30) Luke Cage (Seasons 1 & 2)
31) Agent Carter (Seasons 1 & 2)
32) Runaways
33) The Punisher (S1, S2)
34) Thor 2: The Dark World
35) Cloak & Dagger
Tier 6: I'll Only Watch With a Comic In Hand
36) Defenders
37) Thor
38) Agents of SHIELD
39) Iron Fist Season Two
40) Incredible Hulk
Tier 7: Nope
41) Iron Man 2
42) Jessica Jones (Season Two)
43) Canker sores
44) Iron Fist Season 1
45) Inhumans