Doctor Doom is a wonderfully complex character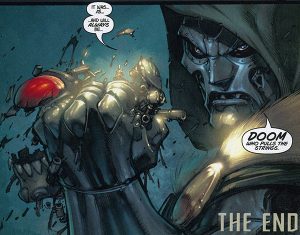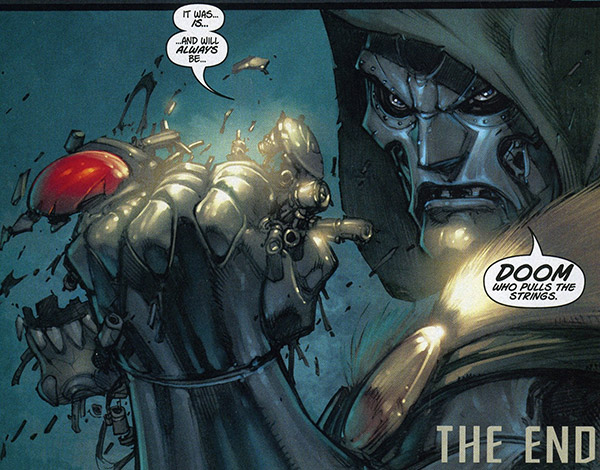 To my mind, he's the first Marvel supervillain as he set the relatable, tortured archetype that everyone from Magneto to Gorr would follow after. And, rumor has it, he was a big inspiration on Darth Vader (it's embarrassing to just realize, this year, that Vader's weird mouth second on his mask looks a fair bit like Jack Kirby's illustrations of DOOM shouting.) Not to mention Raul Julia's M. Bison. Two equally great, enduring symbols of villainy.
It's easy to see why so many have enjoyed Doom for so long. That iconic metal mask of his is utterly grotesque and ostensibly hides a face much worse. But then, the horror of the first only adds to the mystery of the second. Then there's the whole "hooded cape over armor" look. Who the hell thought that would be evergreen?! Plus he's got magic, crazy inventions, his own castle, the very best in names… the list goes on. At the top of the list of things we love about Doom has to be his dialogue, which is simply the best in the business.
No one speaks with the ridiculous pomp and camp of Doom. Yet, no one, not even Thanos, has his finality.
But these things are just ornamentation. Nothing more than armor polish and melted loved ones. Let's see what matters. [Read more…] about There is Only Doom | A Primer on The Greatest Villain of All Time