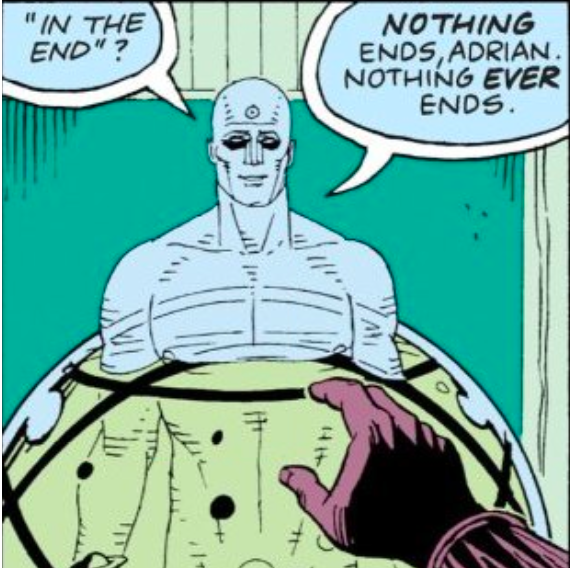 "'In the end?' Nothing ends, Adrian. Nothing ever ends."
Least of all, Watchmen itself. For more than four decades, Alan Moore and Gibbon's hit has endured as the genre-defining standard in comics. Not just a masterpiece, but the rare kind of cultural touchstone capable of transforming comic books themselves from a once disposable genre into an artform, one capable of masterpieces at all. Watchmen isn't just a comic book, but the comic book.
And now, after a Warner Brothers film, a hit HBO show, and more accolades than I can think of, the title has come back to some different beginning with Rorschach.
Like its source material, Rorschach's a 12-issue DC comic mini-series penned by two of the biggest names in comics — Tom King (Vision, Mister Miracle) and artist Jorge Fornés (Batman, Daredevil). But what is it? A continuation of the classic? Or simply more of it? Another echo of Manhattan's threat that nothing ever ends? [Read more…] about Rorschach by King & Fornes: The Independent Sequel