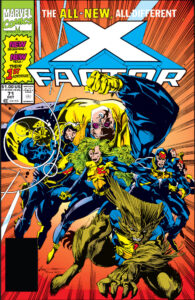 Peter David's work on X-Force is one of those rare books where it's easier to explain the plot than it is why the book exists in the first place. Where Claremont and Davis' Excalibur is something of a superhero and fantasy farce, David's X-Force is a satire of the X-Books themselves. This omnibus is focused right at the 90s era mutant craze while being published right alongside the books it was subtly commenting on.
It debuted the same year as Deadpool and Weapon-X and within months of Lobo, Deathstroke the Terminator, and Shade the Changing Man getting solo titles. Yet X-Factor adds nothing to the Dark Era or its complexities.
These collected issues also existed near the very height of the speculator boom, and yet it doesn't fall in line much with the Scott Lobdell, Fabian Nicieza, and Ann Nocenti money train. In fact, David would quit the series two times in three decades with one of them being over event books.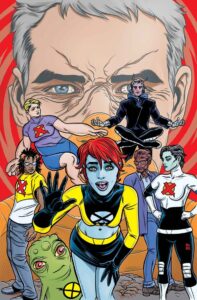 By rights, this should be the least impactful X-Book since The X-Terminators (no one remembers that book. And if you do, for god's sake stop.) And yet, David's work paved the way for everything from Peter Milligan and Mike Allred's fantastically subversive X-Force/X-Statix series to Jonathan Hickman's HoX/PoX. And furthermore, I'd say that the future of the X-Men will learn more from this series than Fatal Attractions.
Let's dig through X-Factor by Peter David Omnibus vol. 1 to find out more. [Read more…] about Room for Outsiders | X-Factor by Peter David Omnibus Vol. 1