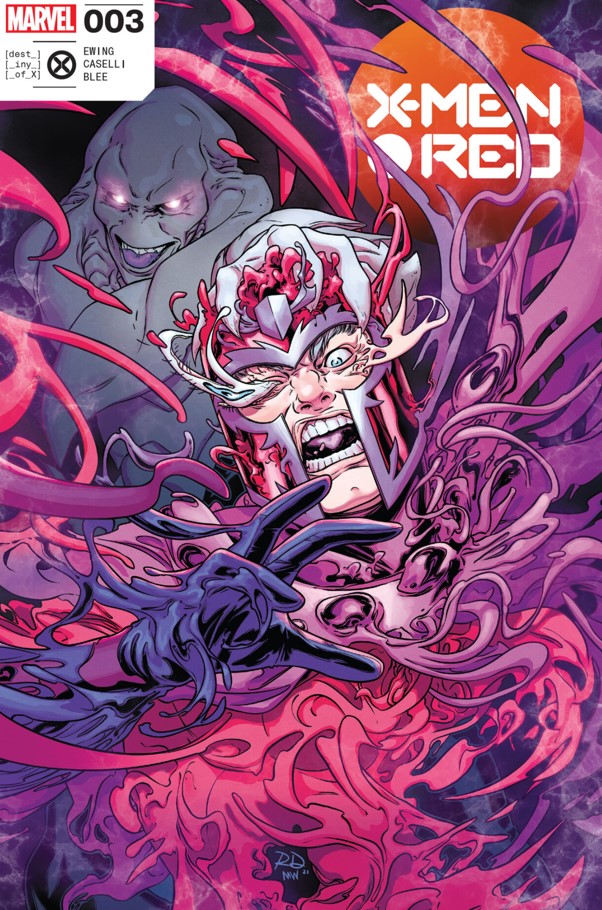 [cover by Russell Dauterman and Matthew Wilson]
Spoilers abound.
Despite the horrendous torment Magneto is subjected to on this issue's typically beautiful Dauterman cover, Mags actually has a much more sublime showing in the Circle Perilous; Tarn never even had a chance—fortunately for everyone. But A+ for misdirection!
And A+ for content! X-Men: Red remains the top Krakoa title alongside Immortal X-Men, which is maybe unfortunate in showing how lacking the other titles are right now, except for New Mutants and Sabretooth, which are both doing deep work on the periphery of the overall Krakoan narrative (a good place to be when there's at least two core books carrying this unwieldy era forward).
Perceptive readers will be quick to realize that this issue's title, "Loss," refers most concretely to the Seat of Loss, which has Tarn occupied for who knows how long, on Arakko's Great Ring. It forms a triumvirate with the Seats of Victory and Stalemate and, also according to S.W.O.R.D. #8, its occupant is "consulted in dark times of humiliation and pain, when the world has fallen."
In other words, it's absolutely ideal for the Fisher King's new glum buddy, Max.
[Read more…] about X-Men: Red #3 in Review – Vacation's Over, Magneto!