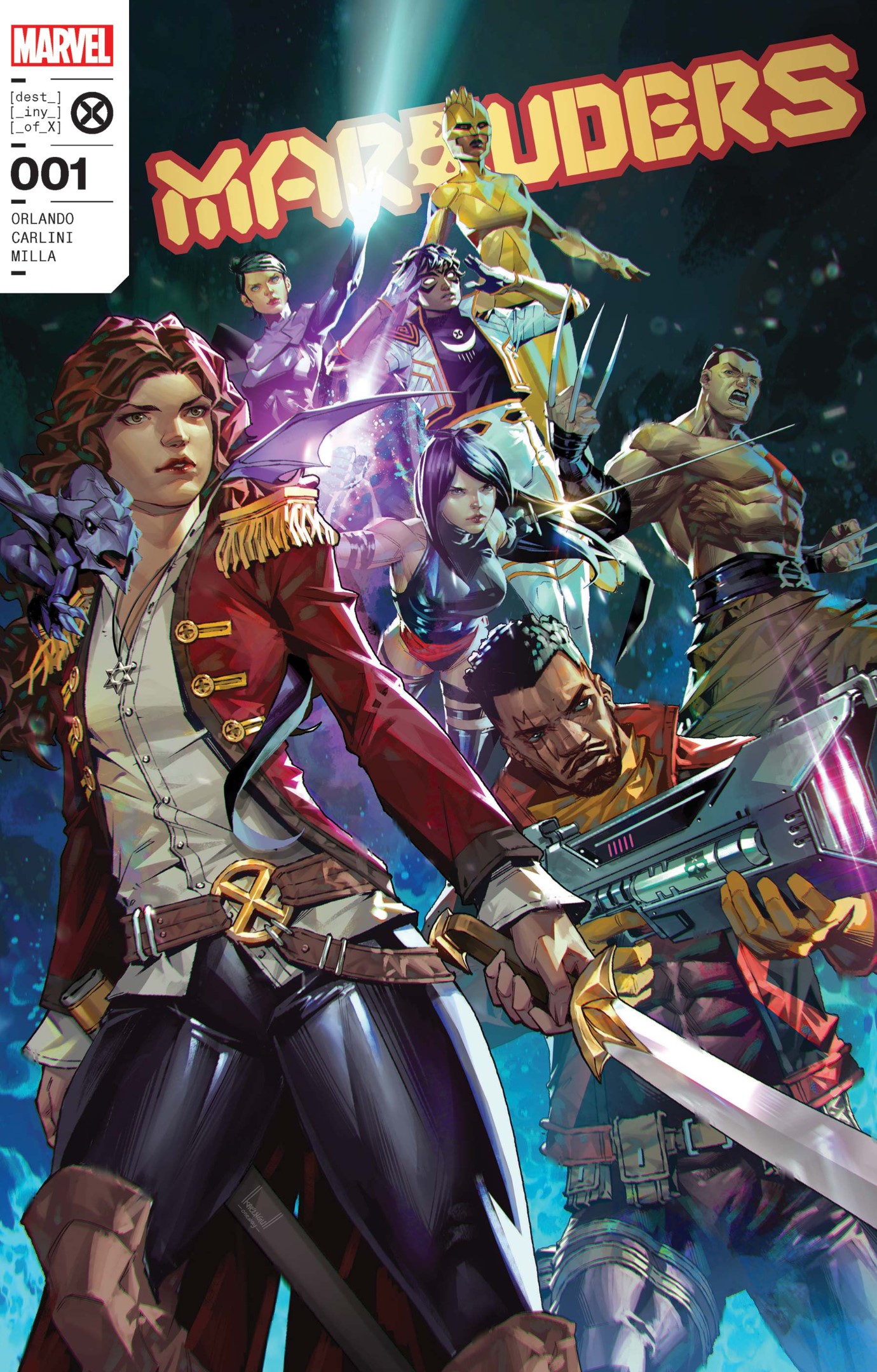 Marauders #1-5
Credits: Steve Orlando writes; Eleonora Carlini draws #1-4, Andrea Broccardo on issue #5; Matt Milla colors; Ariana Maher letters; covers by Kael Ngu
By turns poignant and silly, rousing and baffling, Steve Orlando's Marauders is, regardless of your stance, chock-full of fascinating pulls from and allusions to Silver and Bronze Age X-Men comics—and of course, the greatest era of all, the x-treme '90s. Steve is trying to do a lot with this title, cramming in all he can as if he might not get to keep it for more than a year; and these days, who knows. He's in the big leagues now and making a name for himself at Marvel, the chance of a lifetime. So, he's got to make his mark quick, and do it splashy, garish and even ghoulish—because that's what we remember, plus his distinctive surname that keeps popping up on covers across the MU. Nowadays, even seasoned vets aren't guaranteed more than half a year on any given title, so Steve's frenetic penchant for everything and the kitchen sink makes sense—indeed, it's strategic.
Really, who can say—We might be witnessing the stewing up of the primordial soup of the Orlando-verse, just as there was the Hickman-verse of the 2010s and now the Ewing-verse coming to fruition in the 2020s. Will the 2030s be Steve Orlando's?
Again, who knows—but Steve is clearly having a lot of fun giving fans old and new endless Easter egg hunts, and all this mulching could one day become a lush wild garden from which to pick many a season's harvest. And whether or not he is one of those future gardeners (Elder of the MU or not), he's still bequeathing those creators much to chew on if time is taken to unpack his compressed ideas and oddball character beats.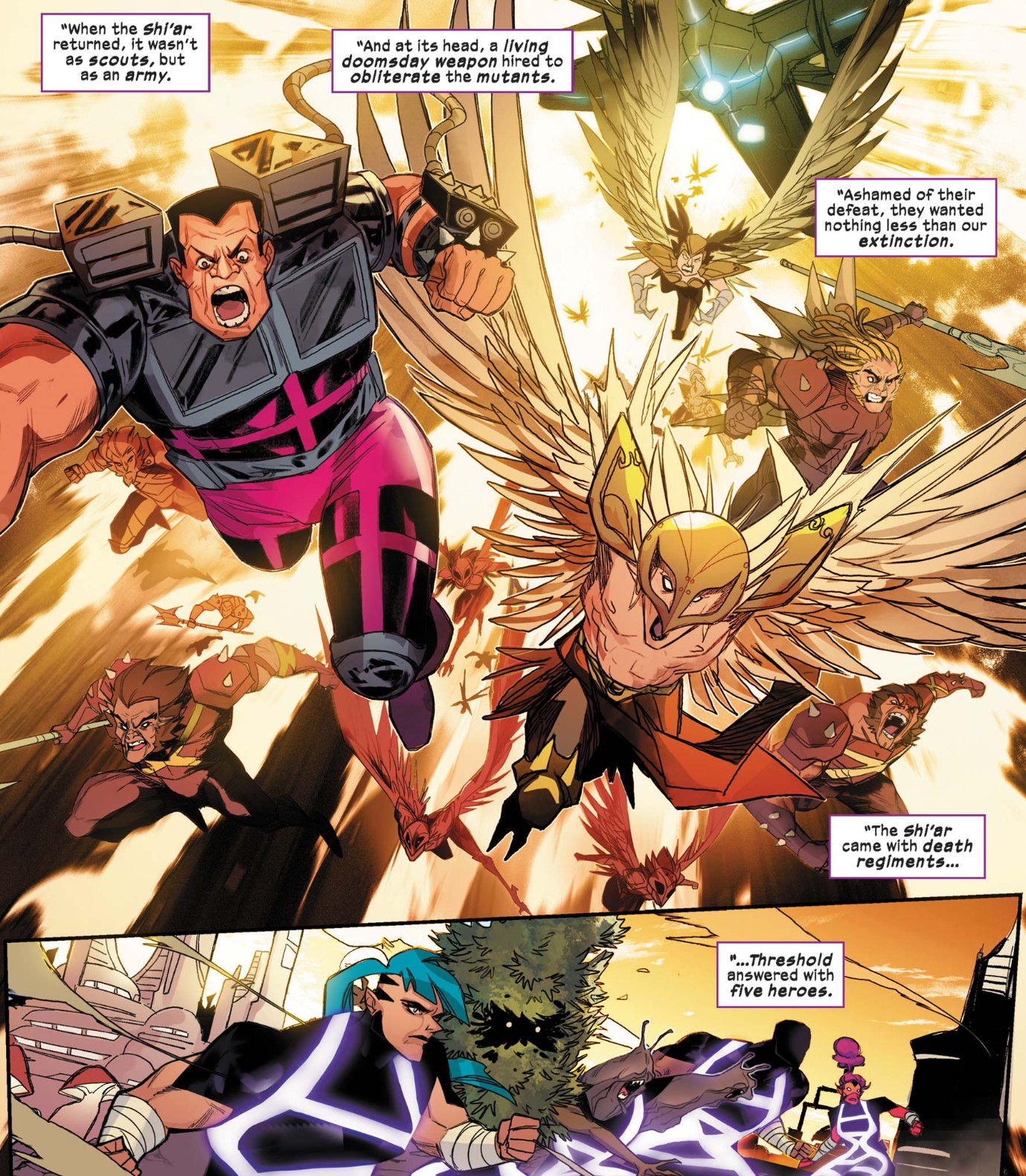 That said, I'm betting that the Shi'ar elements, particularly Xandra, will be more fully folded into the story of Krakoa later this year with the "Fall of X."
So, let's look at some of what he's been drawing from and see if we can suss out where it all might be going… starting with Marauders #1-4. At the very least, you'll discover or rediscover some fun comics, however classic or pure rubbish or both, along the way.
The question for Orlando is what he might do with all this mulch, when a majority of these obscure pulls get more focus instead of feeling like tossed off moments that have the feel of gratuitous referentiality.
That said, the first arc does open with such a moment that is definitely saved by the poignancy of its pathos…
[Read more…] about Steve Orlando's Marauders #1-5—Annotated!