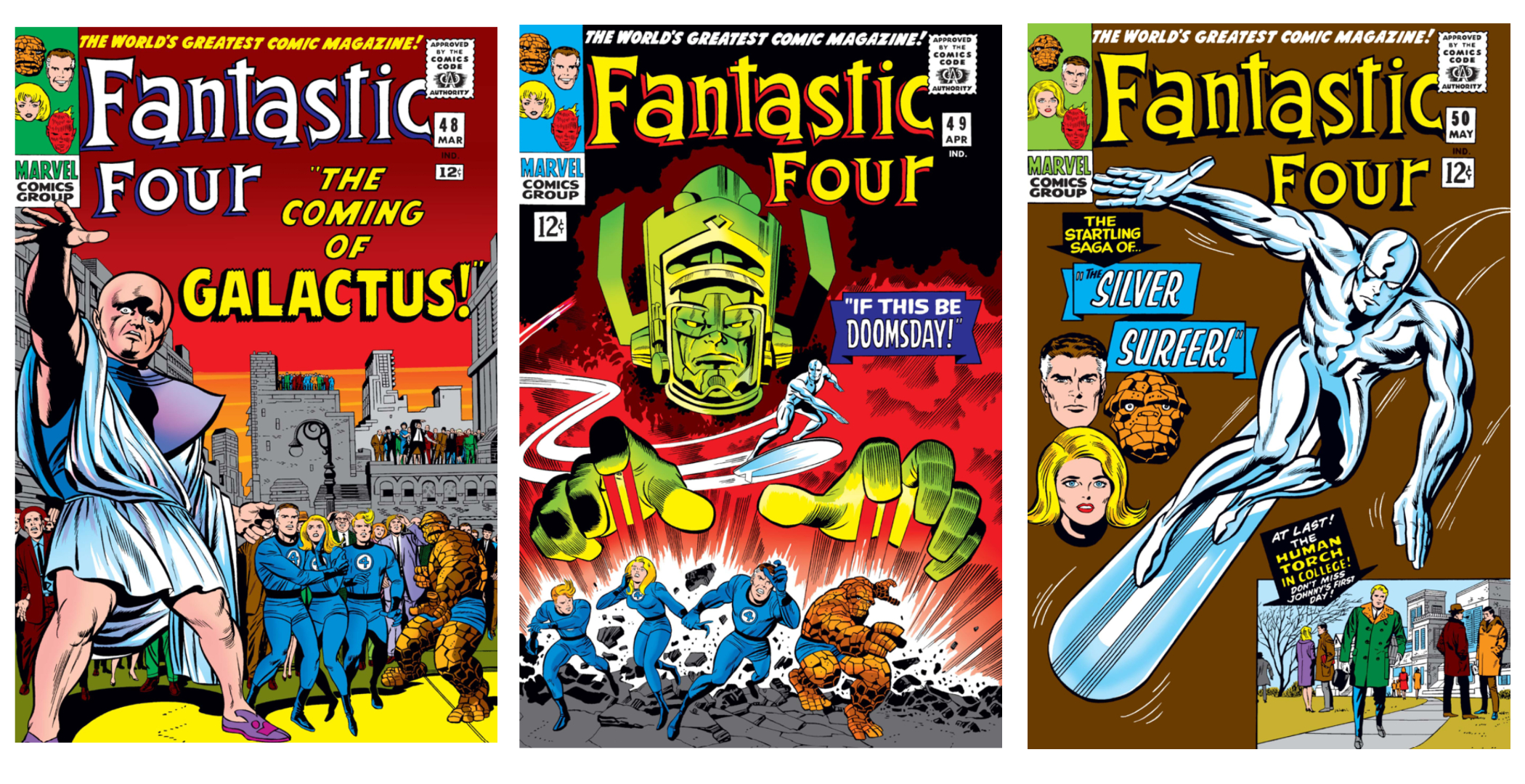 [FF covers/interiors by Jack Kirby (p), Joe Sinnott (i), Stan Goldberg (c), Artie Simek & Sam Rosen (l)]
Part 2 of our Evolution of Marvel Cosmic series can be found here (along with a link to the first piece).
Yes, yes, these tales of moody pulp adventure likely never terrified anyone, not even the rugrats of 1966, but they did and still do offer visual wonders galore, from cosmic grandeur to those little melodramatic glimpses of a character's essence (Ben Grimm's deep sadness; Reed's Jekyll/Hyde-like smooth arrogance breaking into cruel hysterics; Sue's put-upon fury—these are, of course, their Silver Age iterations); now, admittedly these character moments are of types, sculpted, often grotesquely, in the bold manner of peak Jack Kirby. He and Stan had a knack for taking unsettling bizarro ideas from the surreal pulp magazines of their youth, but where Stan's talent was for rather simplifying the interesting concepts behind these stories, for the sake of broader or perhaps just more juvenile consumption—Kirby's pencils kept the weirdness alive and thrilling in demonstration of how deeply attuned he was to the art of mid-century, pop fantastika.
[Read more…] about The Evolution of Marvel Cosmic, Part 3: Terror & Wonder, 1966