So you like the MCU but don't have a clue in Ass-berg where to start with Marvel Comics. Don't worry, I get it; comics are confusing sometimes!
I've put together loads of guides here on Comic Book Herald to help assuage these fears. There's a guide on where to start with Marvel, and of course the complete timeline. For the most part, though all these dive in deep into starting places, background knowledge, and reading guides for the burgeoning obsessive fan.
But what if you just want to read some darn good comics about the characters you love in the Marvel Cinematic Universe. Where's that guide?
Well, ideally, it's right here. Below you'll find one recommended comic to read for each major Marvel hero in the MCU. These are the ultimate starting places to help you dive in to the sprawling quagmire of shared superhero universes!
There are two major considerations for these comic book picks:
Support For Comic Book Herald:
Comic Book Herald is reader-supported. When you buy through links on our site, we may earn a qualifying affiliate commission.
Comic Book Herald's reading orders and guides are also made possible by reader support on Patreon, and generous reader donations.
Any size contribution will help keep CBH alive and full of new comics guides and content. Support CBH on Patreon for exclusive rewards, or Donate here! Thank you for reading!
It's a relatively manageable starting place, and great for new readers.
It's the closest major reference point to put you in position to catch up on the modern era of Marvel Comics.
Note that characters are listed in order of appearance in the Marvel Cinematic Universe.  Additionally, I recommend some combination of Marvel Unlimited or Hoopal Digital for digital reading ease. So get started reading about your favorite MCU characters, and as always, enjoy the comics!
MCU PHASE 1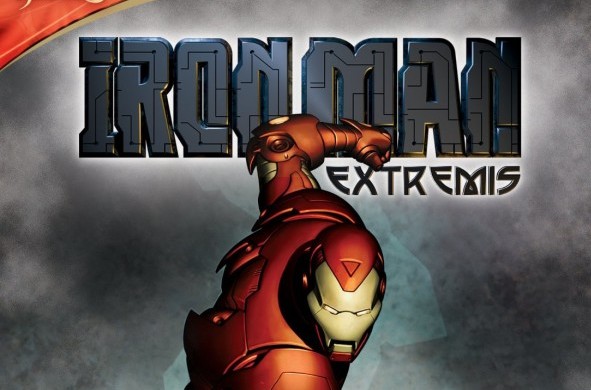 Iron Man
Start with: Iron Man: Extremis
Where does this live on Marvel Unlimited? Iron Man (2004 to 2007) #1 to #6
Complete Reading Order: Iron Man guide
Nick Fury
Start with: The Ultimates
Where does this live on Marvel Unlimited? Ultimates (2002 to 2003)
Complete Reading Order: Marvel Ultimate Universe
Hulk
Start with: Planet Hulk
Where does this live on Marvel Unlimited? Incredible Hulk (1999 to 2008) #88 to #95, Giant-Size Hulk (2006) #1, Incredible Hulk #96 to #105
Complete Reading Order: Hulk guide
Black Widow
Start with: Black Widow: The Name of the Rose
Where does this live on Marvel Unlimited? Black Widow (2010) #1 to #5
Complete Reading Order: Black Widow guide
Thor
Start with: Jason Aaron writing Thor
Where does this live on Marvel Unlimited? Thor: God of Thunder (2012 –) #1 to #11
Complete Reading Order: Thor guide
Hawkeye
Start with: Hawkeye by Fraction and Aja
Where does this live on Marvel Unlimited? Hawkeye (2012 – 2015) #1 to #11
Complete Reading Order: Hawkeye guide
Captain America
Start with: Captain America the Winter Soldier
Where does this live on Marvel Unlimited? Captain America (2004 – 2011) #1 to #9, #11 to #14
Complete Reading Order: Captain America
Avengers
Start with: Jonathan Hickman writing Avengers
Where does this live on Marvel Unlimited? Avengers (2012 –) #1 to #6
Complete Reading Order: Hickman Marvel Universe guide
MCU PHASE 2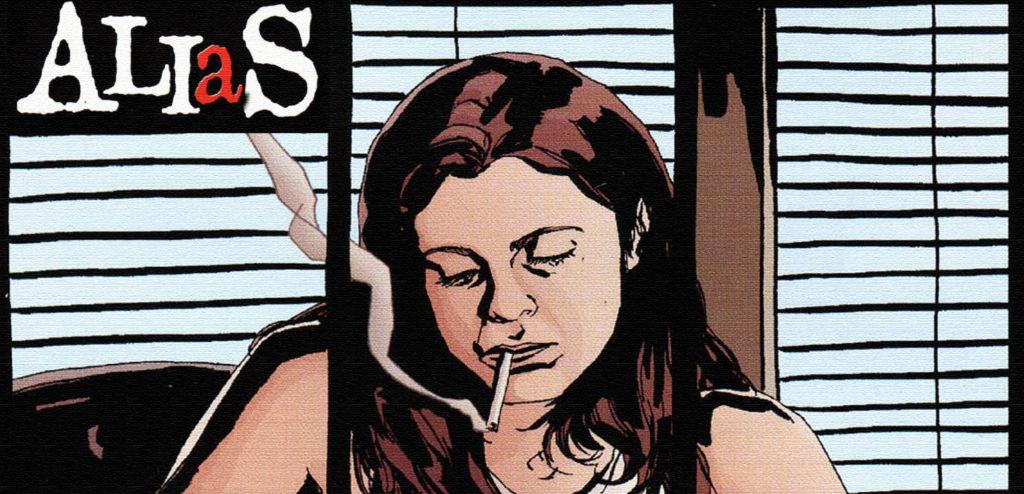 Winter Soldier (Bucky Barnes)
Start with: Winter Soldier by Ed Brubaker
Where does this live on Marvel Unlimited? Winter Soldier (2012 to 2013) #1 to #14
Complete Reading Order: Winter Soldier guide
Falcon
Start with: All-New Captain America
Where does this live on Marvel Unlimited? All-New Captain America (2014) #1 to #6
Complete Reading Order: Falcon reading order
Guardians of the Galaxy
Start with: Guardians of the Galaxy by Abnett and Lanning
Where does this live on Marvel Unlimited? Guardians of the Galaxy (2008 to 2010) #1 to #25
Complete Reading Order: Guardians of the Galaxy guide
Daredevil
Start with: Daredevil by Bendis and Maleev
Where does this live on Marvel Unlimited? Daredevil (1998 to 2011) #16 to #19, #26 to #40
Complete Reading Order: Daredevil guide
Jessica Jones
Start with: Alias aka Jessica Jones
Where does this live on Marvel Unlimited? N/A
Complete Reading Order: Jessica Jones guide
Scarlet Witch
Start with: Scarlet Witch by James Robinson
Where does this live on Marvel Unlimited? Scarlet Witch (2015 –)
Complete Reading Order: Scarlet Witch guide
Vision
Start with: Vision by Tom King and Gabriel Hernandez
Where does this live on Marvel Unlimited? Vision (2015 –)
Complete Reading Order: Vision guide
Luke Cage
Start with: New Avengers by Bendis and Finch
Where does this live on Marvel Unlimited? New Avengers (2004 to 2010) #1 to #6
Complete Reading Order: Luke Cage guide
Iron Fist
Start with: The Immortal Iron Fist
Where does this live on Marvel Unlimited? Immortal Iron Fist (2006 to 2009) #1 to #9, Immortal Iron Fist Annual #1, Immortal Iron Fist #10 to #12, Immortal Iron Fist: Orson Randall and the Green Mist of Death #1, Immortal Iron Fist #13 to #16
Complete Reading Order: Iron Fist guide
Ant-Man
Start with: Ant-Man by Nick Spencer
Where does this live on Marvel Unlimited? Ant-Man (2015)
Complete Reading Order: Ant-Man guide
MCU Phase 3
Spider-Man
Start with: Dan Slott writing Spider-Man
Where does this live on Marvel Unlimited? Amazing Spider-Man (1998 to 2013) #648 to #657
Complete Reading Order: Spider-Man guide
Black Panther
Start with: Christopher Priest writing Black Panther
Where does this live on Marvel Unlimited? Black Panther (1998 to 2003) #1 to #6
Complete Reading Order: Black Panther guide
Doctor Strange
Start with: Doctor Strange The Oath
Where does this live on Marvel Unlimited? Doctor Strange: The Oath (2006 to 2007)
Complete Reading Order: Doctor Strange guide
Punisher
Start with: Punisher by Garth Ennis
Where does this live on Marvel Unlimited? Punisher (2000 to 2001) #1 to #12
Complete Reading Order: Punisher guide
Non-MCU X-Men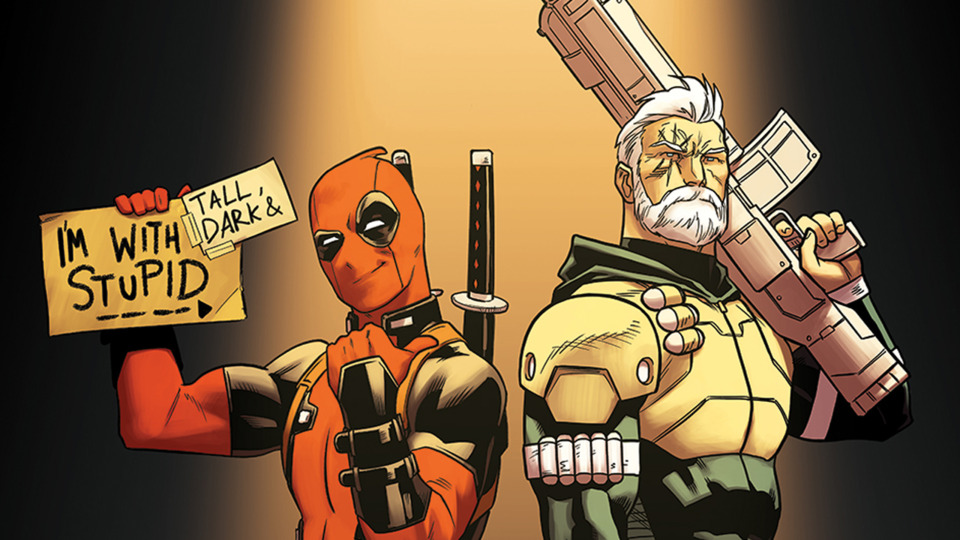 Deadpool
Start with: Deadpool by Duggan and Posehn
Where does this live on Marvel Unlimited? Deadpool (2012 to 2015) #1 to #6
Complete Reading Order: Deadpool guide
X-Men
Start with: Astonishing X-Men
Where does this live on Marvel Unlimited? Astonishing X-Men (2004 to 2013) #1 to #24, Giant-Sized Astonishing X-Men (2008) #1
Complete Reading Order: X-Men guide
Storm
Start with: Storm by Greg Pak
Where does this live on Marvel Unlimited? Storm (2014 –) #1 to #6
Complete Reading Order: Storm guide
Wolverine
Start with: Wolverine & The X-Men
Where does this live on Marvel Unlimited? Wolverine & the X-Men (2011 to 2014) #1 to #8
Complete Reading Order: Wolverine guide