For a comic book universe to tell its stories to maximum efficiency, creators, editors and departments need to have an understanding and plan in mind going forward. An excellent example is during the late-80s to mid-90s.  Especially post Crisis on Infinite Earths
. The DC universe needed to be restructured, and to do this in a consistent and effective manner, the different departments have to be organised. The events following Crisis on Infinite Earths, such as Panic in the Sky and Legends were integrated extremely well into all the ongoing series that it effected. This takes masterful planning and a clear line of communication. DC Comics in particular have had periods where their organisation skills have been incredible. However, recently they have found themselves heavily segmented, resulting in one of the most awkward reading experiences in a long time.
If we look at the DC creative teams at the beginning of 2020, excluding Black Label as a separate entity, you can see some very clear archetypal groups.
Spoilers For Discussed Comics May Follow!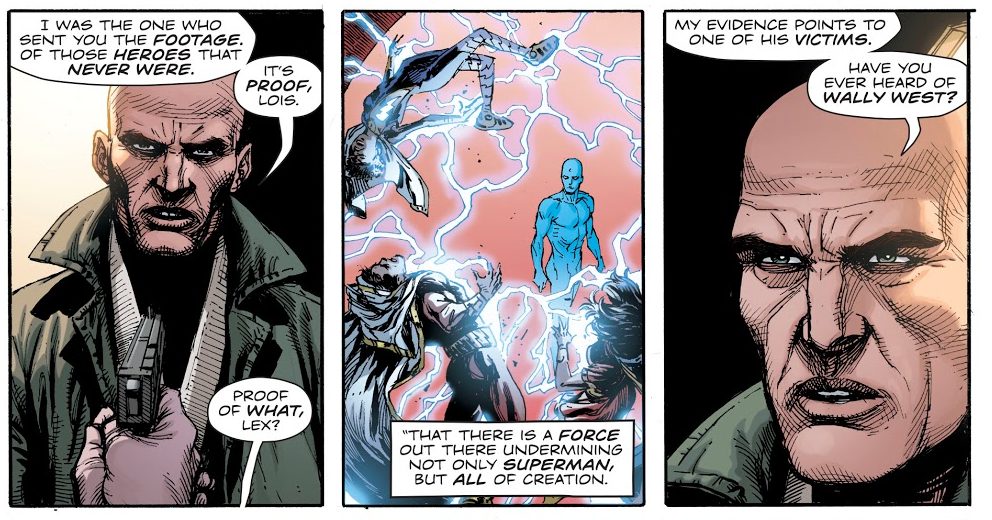 The 5 DC Universes Of The DC Universe
First are the projects lead by Geoff Johns, namely the Rebirth initiative starting in 2016. Notably this built to Doomsday Clock
, which unfortunately was heavily delayed, but was intended to have massive repercussions throughout the DC continuity. Johns is also working on the Shazam
books, which, while set more as an everyday school drama for the characters, it's important to remember how powerful Shazam can be, as well as the recent inclusion of the continuity steeped Superboy-Prime.
Support For Comic Book Herald:
Comic Book Herald is reader-supported. When you buy through links on our site, we may earn a qualifying affiliate commission.
Comic Book Herald's reading orders and guides are also made possible by reader support on Patreon, and generous reader donations.
Any size contribution will help keep CBH alive and full of new comics guides and content. Support CBH on Patreon for exclusive rewards, or Donate here! Thank you for reading!
Secondly, we have Grant Morrison, and his history exploring and continuity defining work. This does include the 2015 release of Multiversity
as it does still heavily factor into ongoing storylines. Currently, his work on The Green Lantern
stands both apart and as a testament to continuity and the current state of DC.
Thirdly, there's Scott Snyder and both his role as the core Justice League writer, and his work with Greg Capullo on both Dark Nights Metal, the seventh crisis event, and it's upcoming sequel Death Metal. Both the Metal events and Justice League heavily tie together various characters and can possibly be seen as the staple for figuring out where characters are in their stories in relation to each other. This would typically be seen through costume changes, character dynamics or references in dialogue.  The event, Year of the Villain also spawned from this and has touched most of the ongoing series at DC.
The fourth would be the projects helmed by Tom King. Initially this included his Batman run, which was recently cut from 100 issues to 85, both the Mister Miracle and Strange Adventures series, which do seem largely self-contained, and his 2018 to 2019 series Heroes in Crisis. With the exception of  Mister Miracle and Strange Adventures, his work is heavily tied into the DC continuity as a while. His Batman run directly tied into major events, as others tied back into his work. The events of Flash organically weave into Batman to create The Button, which in itself was instrumental to DC's major overarching events. Heroes in Crisis attempted to stay inline with all the storylines going on with the involved characters, even giving Flash and Batman titles tie-in issues that still aligned with their own plots.
Finally, you have the projects helmed by Brian Michael Bendis. Currently, he has the monopoly on Superman, as he writes both Action Comics and Superman, as well as being the architect for the 'Wonder' comics selection, writing both Naomi and Young Justice. Bendis also has his own set of events planned at DC, with Event Leviathan forcing itself into many titles.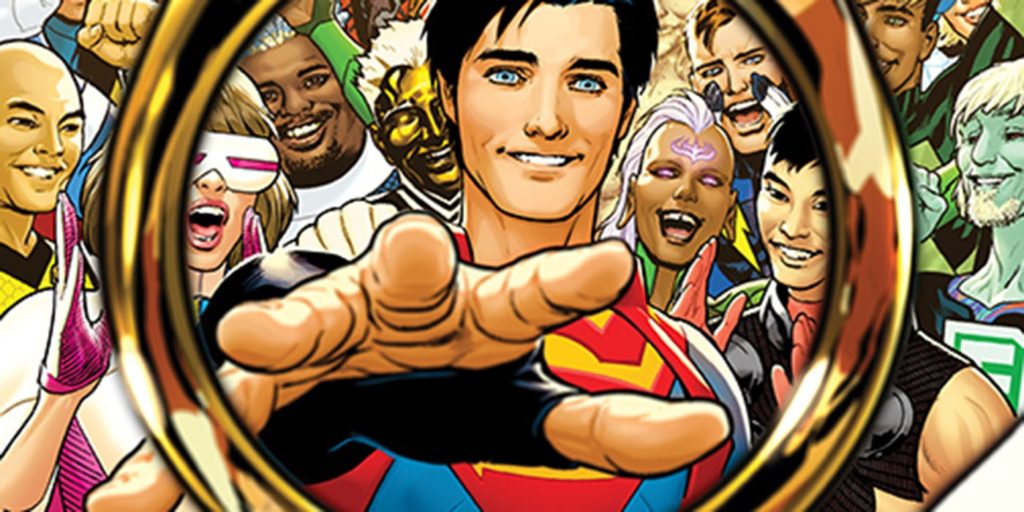 Effect of DC Comics Fragmentation
In theory, having dedicated departments to different characters, or levels of importance within the DC Universe, is a smart decision, and one that allows creators and editors to plan out major events with a meticulous level of detail. It's when communication between those departments break down, that the storytelling of the company as a whole suffers. Readers begin to grow frustrated, and possibly even give up reading the comics as a whole.
The current fragmentation of departments can most easily be seen in the past year. When the Rebirth initiative began in 2016, the goal seemed clear for all departments. Books were telling their own stories but knew when they needed to interact with the larger plot points. This should have culminated in the Doomsday Clock storyline. However, internal politics, shake ups and delays meant that books lining up to tie into the final issue ended up either extending what they already had, or abandoning their plans. The internal politics also meant that some, namely Dan DiDio and Brian Michael Bendis, found new plans to move the universe in their own direction, before Doomsday Clock even concluded. 
By the time Doomsday Clock eventually concluded, the storylines it was setting up, such as the return of Golden Age heroes, were now hard to actually incorporate into the universe. Bendis was trying to bring the Legion of Superheroes back into the fold before Doomsday Clock even set things right again for them to actually return in a logical state. This was also constrained by other events going on within Superman and Action Comics. Doomsday Clock featured Superman very heavily, as a major story thread throughout the 12 issues. As time goes by between issues however, this seems to move further and further from what Bendis was doing within his own books and with the character. Had the different groups had a stronger method of communication, or had just listened to one another, than perhaps there wouldn't have been such a discrepancy between these two storylines going on at the same time. 
The same is true for the Generation Zero initiative and Death Metal storyline. Both are incredibly impactful to DC's future as they are both set to have a tremendous impact on the characters. However, with both storylines due to happen at the same time, it feels like a massive (potential) miscommunication where the readers attention will be split, and their money sacrificed.
The fragmentation of DCs departments is hard not to see from the readers perspective. It's difficult not to miss. Plot lines that should have staggering repercussions for a character across the entire line, are either forgotten or contradicted. Leading to creators having to retcon timelines through interviews, social media, or later issues. The prime examples in this case are Superman revealing his identity to the world, and the death of Alfred Pennyworth, Batman's long serving butler and father figure. It's hard to think of a time when DC was this fragmented. It's tempting to say during the New 52, but despite its critically panned reception, departments were still very much on the same page.
The best possible example of this previously is perhaps 2010 to 2011, just prior to Flashpoint
and the start of the New 52. Looking at marketing, interviews and storylines beginning around this time, it's incredibly clear that most creators were either not aware of the upcoming company wide reboot, or that it was decided regardless of where characters were in their respective books. Noticeable examples of this are with Superman and Wonder Woman who both had unfinished storylines. For the few months, to a year leading up to the reboot, factions of DC were essentially kept in the dark before being completely restructured in this new reboot.
With how fractured DC currently is, could Generation Zero or the rumored upcoming Crisis event do the same thing as Flashpoint? Is it possible that the only way to realign DC and it's fractured storytelling be to simply pull the plug and start over?