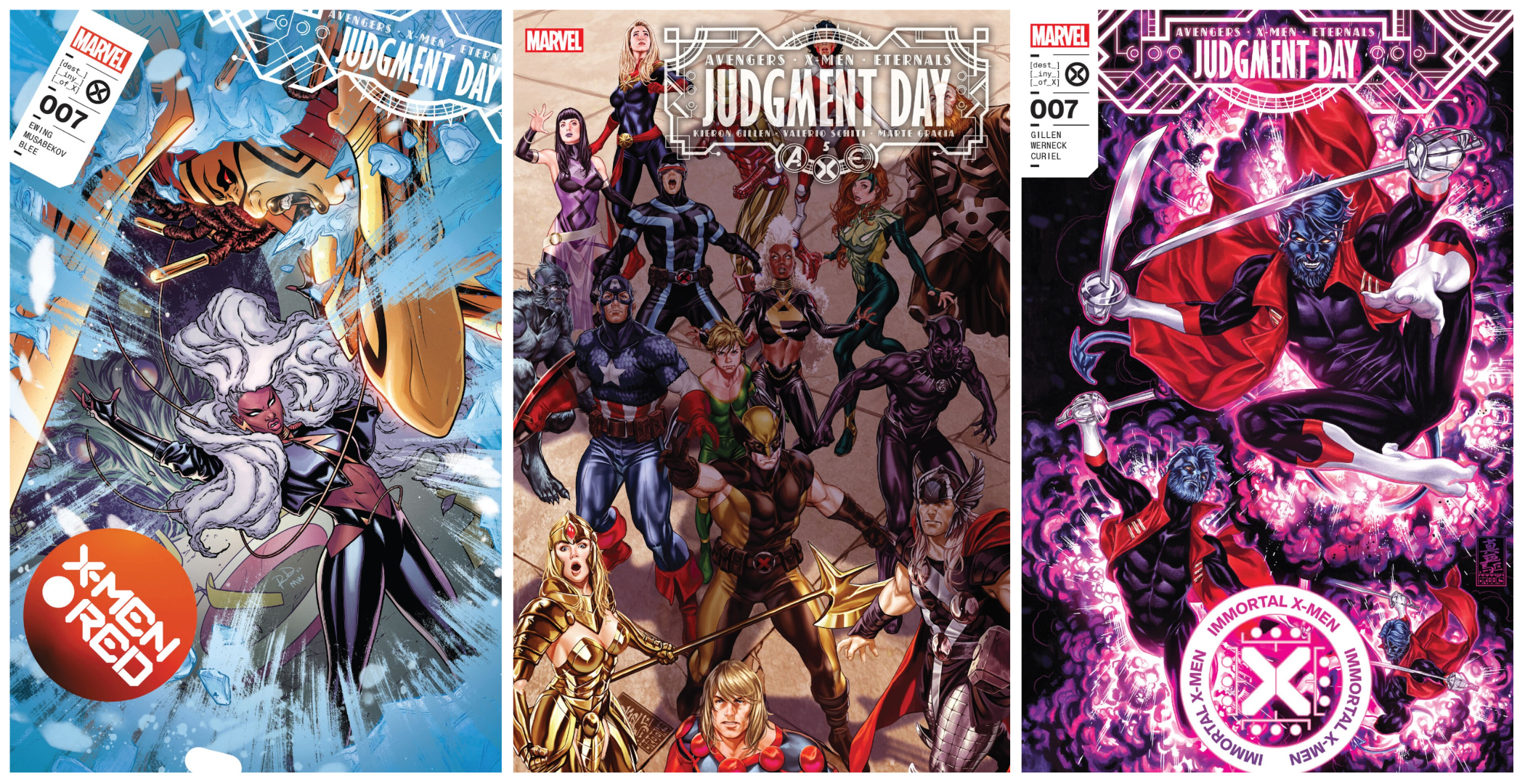 Welcome back to our multipart reread of Marvel's big 2022 summer event, "A.X.E.: Judgment Day"; first, we looked at the leadup to this apocalyptic ruckus, and then we dove in with the first event issue and tie-ins, with a side piece on Exodus, star of the tie-in Immortal X-Men #5. Next, we covered Judgment Day #2-3 and Death to the Mutants #1-2.
Last time, we looked at Immortal X-Men #6, X-Men: Red #6 and Legion of X #6—a triple terror!
This time, we cover:
A.X.E.: Judgment Day #4-5: Gillen writes; Valerio Schiti draws; Marte Gracia colors; Cowles letters; cover by Mark Brooks.
X-Men: Red #7: Al Ewing writes; Madibek Musabekov draws; Federico Blee and Fer Sifuentes-Sujo color; Ariana Maher letters; cover by Russell Dauterman and Matthew Wilson.
Immortal X-Men #7: Gillen writes; Lucas Werneck draws; David Curiel colors; Cowles letters; Brooks cover.
Reading order: Judgment Day #4; X-Men: Red #7; Judgment Day #5; (DTTM3) Immortal #7.
[Read more…] about The A.X.E.: Judgment Day Reread Part 5: Judgment