I leap onto the S.H.I.E.L.D hellicarrier and Hawkeye immediately taps into my communicator with some intel. "You might not be ready for this, Hulk," he warns. What a wimp, I think. I lay waste to one of Fury's S.H.I.E.L.D. Mandroids, finishing the puny robot with a Gamma Smash, and continue searching the hellicarrier. He's here somewhere. Smells like him. Rotten and foul and seeped in death. Time for Hulk to Smash.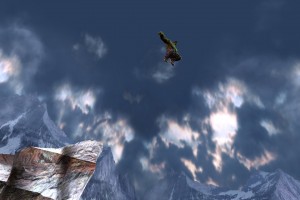 Welcome to the newest mobile gaming experience from Marvel Comics. If nothing else, it'd be hard to fault Marvel's new iPhone & iPad app, Avengers Initiative, when it lets you slip into the world of the Hulk so easily. Fortunately, the gameplay itself is surprisingly solid, and Marvel has here a worthwhile gaming addition to any iOS users.
CBH Review in Brief:
[schema type="review" url="www.comicbookherald.com" name="Dave Buesing" rev_name="Avengers Initiative App" rev_body="Marvel's Avengers Initiative iPhone app is a pleasant surprise for mobile gaming. Great story to follow and some fun Marvel universe smashing." author="Dave Buesing" pubdate="2011-09-22″ user_review="7.5″ min_review="0″ max_review="10″ ]
Avengers Initiative Gameplay
This new app from Marvel lets you take on the role of the Hulk as S.H.I.E.L.D deploys him into a post-prison riot incident. The opening storyline sets up a lot like Brian Michael Bendis's Breakout with all sorts of violent and irredeemable villains now roaming the landscape. As Nick Fury clearly knows, there aren't many better situations to call in the Hulk.
As the Hulk, you'll be able to click from area to area to explore a desolate town, a graveyard, a rundown electrical plant, and eventually the S.H.I.E.L.D hellicarrier. You don't have free reign to simply roam wherever you please, instead clicking on any of the available targeted selections and getting a cutscreen as you travel towards your next foe.
Support For Comic Book Herald:
Comic Book Herald is reader-supported. When you buy through links on our site, we may earn a qualifying affiliate commission.
Comic Book Herald's reading orders and guides are also made possible by reader support on Patreon, and generous reader donations.
Any size contribution will help keep CBH alive and full of new comics guides and content. Support CBH on Patreon for exclusive rewards, or Donate here! Thank you for reading!
For the most part, Avengers Initiative is all about traveling from one fight to the next, and this was my biggest concern heading into the game. I'm not crazy about "mash-em-up" gameplay without much purpose. While the fighting here is a lot of smudging your fancy iDevice screen (more on that in a minute), there's enough complexity and decision-making involved that this app has won me over.
I'm a big fan of Marvel's Ultimate Alliance games and this app takes a few pages from that book, with special rage powers available to the Hulk as you fight. So not only are you in control of the direction of your brutal green blows, but you also have the option to block hits, sidestep, or use one of your Rage powers like the "Worldbreaker" smash.
Add just the right amount of gameplay complexity to a beautifully rendered Marvel Universe – the graphics in this game are incredible, and the voice-acting for The Hulk and other characters is spot on – and you have yourself a fun, rewarding app for any Marvel U lover. Honestly, I can't voice strongly enough how exciting it is to see an app that ties so smoothly into past, present, and future comic book runs, with various Hulk style add-ons and the gallery of villains collected.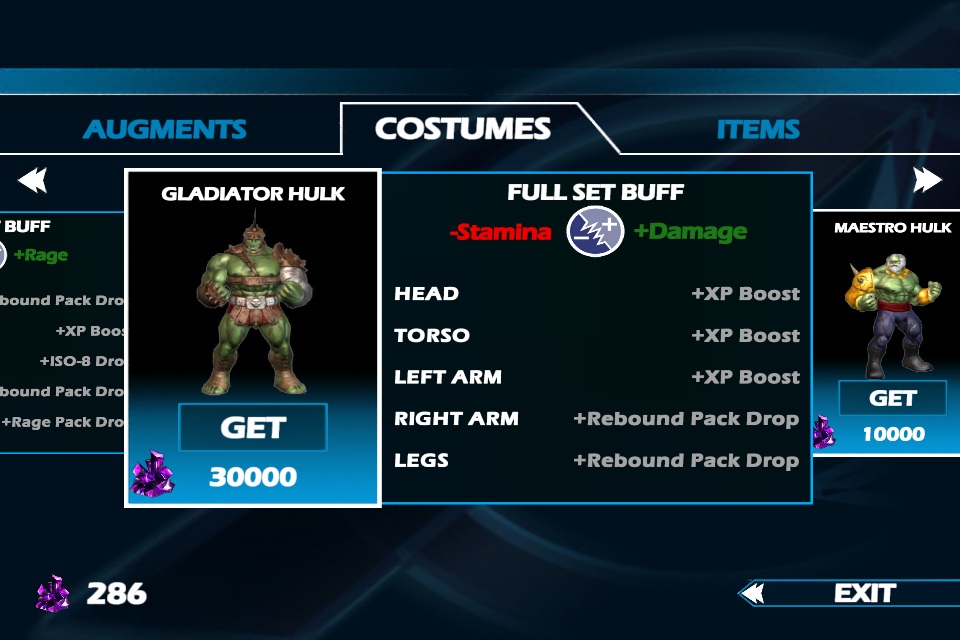 7 Bucks for an App?
This is probably the biggest hold-up on downloading this app immediately, the $6.99 price tag. This is, of course, borderline lunacy because I would throw away seven dollars for a cold burrito. We're all so used to .99 cent apps that seven dollars sounds like a small fortune.
My take on this is that the game, as is, is probably worth seven dollars. Again, great graphics, several hours worth of gameplay, and you get to beat up Skrulls, Kronans, and bosses like Wendigo and Zzzax.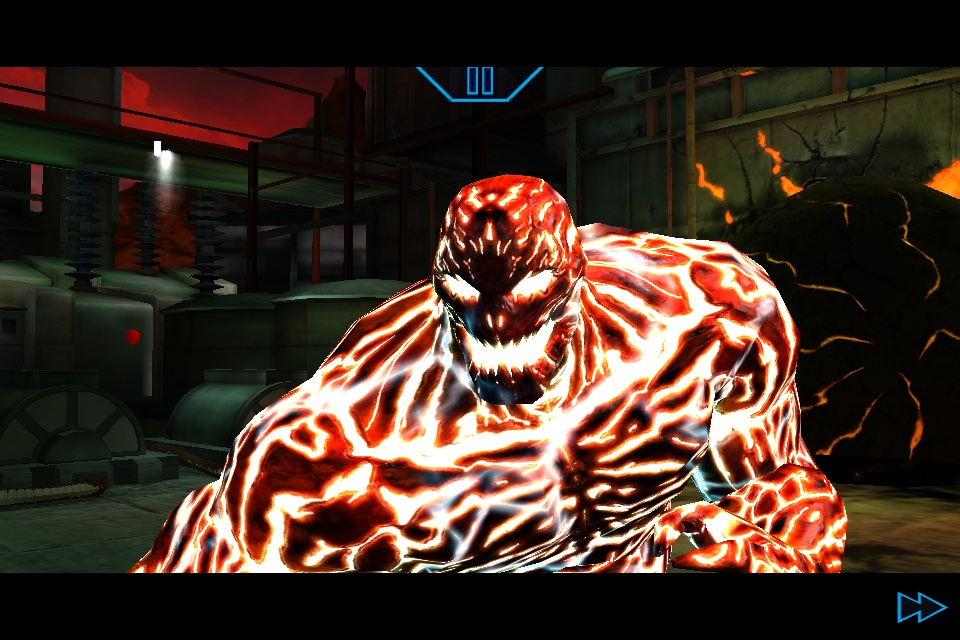 That said, I would not endorse this game so vigourously if there wasn't the promise of future upgrades where you get to be other Avengers (and also maybe Dr. Strange). I mean, if one month from now Marvel announces an Iron Man storyline, and so on and so forth, that $7 price tag is virtually nothing. We'll see how good Marvel really is about updating content, but the potential is there for a great deal.
Gameplay and Troubleshooting Notes
When you play, play with headphones. I didn't get any sound playing on my iPhone without earbuds, and I'm pretty sure I missed Nick Fury's opening explanation because of it. A wide number of reviewers have pointed out this issue in the app store, so hopefully it's fixed soon. In the meantime, have headphones available.
When you're standing still as the Hulk, don't immediately jump from destination to destination. If you scroll around your view some, you'll a) see just how awesome these graphics really are and b) be able to collect Purple rock money (start playing and that will make more sense), S.H.I.E.L.D dossiers, and medkits.
Same goes for video cutscreens – if you see money on the screen while you're walking up to Wendigo, you can still click that and boost your totals! Just figured this one out and am kicking myself for not trying sooner.
If you leave the Hulk for long enough he'll say "Hmm, Quiet introspection is getting me nowhere." So if it wasn't already clear from The Avengers movie, we're dealing with relatively intelligent Hulk here, and I'm more than ok with that.
Don't get discouraged when you come to the seeming conclusion of the Hulk run. I don't want to spoil exactly how this plays out because it's kind of fun, but there are loads of gameplay hours left after this point, even though it will seem otherwise.
My main complaint about gameplay is the fighting responsiveness. Much of the fighting is contigent on reading your opponent's next move and responding accordingly. This is awesome, but it's immensely frustrating when you try to swipe one direction and get no response. This may be less of a problem on the iPad, but my iPhone experience is a lot less precise than I'd like. Really the only thing that takes my overall score of the game down a few notches.
When you swipe up for an uppercut attack, there's like a 95% chance you'll accidentally pause the game. Try to angle your swipes away from the center of the screen.
Apparently the gameplay is very similar to that of Infinity Blade. So if you've enjoyed that game previously, and like The Avengers, I'd stop reading and buy this game right now.
All in all, I'm a big fan of the 
Avengers Initiative  
addition to my iPhone apps. I really didn't expect much more than a half-hearted romp through some smashing, but this game is very well done. I'm fully expecting to upgrade my overall score of the game when some new characters are added, but until then, you can
purchase here
. Enjoy smashing away.