Well, I do now!
Below you'll find a guide to Hulk comics from his origins to today! Whether it's raging Hulk, Professor Hulk, Doc Green, or the Devil Hulk, all the comic book stories are collected in chronological order below.
Related Reading Orders:

I) Hulk Begins – 1960s
Support For Comic Book Herald:
Comic Book Herald is reader-supported. When you buy through links on our site, we may earn a qualifying affiliate commission.
Comic Book Herald's reading orders and guides are also made possible by reader support on Patreon, and generous reader donations.
Any size contribution will help keep CBH alive and full of new comics guides and content. Support CBH on Patreon for exclusive rewards, or Donate here! Thank you for reading!
Issues: #1 to #6
Issues: #59 to #101
Hulk is the rare Marvel character to get his own solo series, and then be converted to an anthology, hiding within the pages of Tales to Astonish for nearly fifty issues before restoring to Incredible Hulk individuality.
Issues: #102 to #156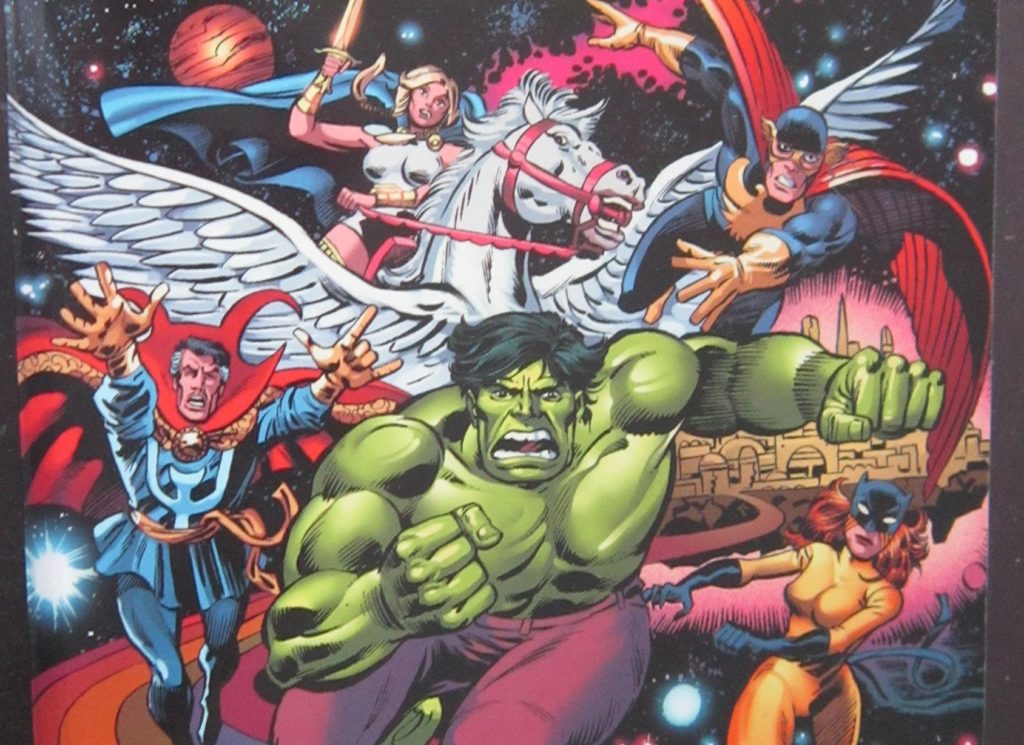 II) Hulk Joins the Defenders, She-Hulk Origins
Issues: #1 to #11
Issues: #157 to #244
Wolverine's origins occur in issues #180 through #182.
Issues: #1 to #25
Marvel Unlimited only has the first issue of Savage She-Hulk in the library.
Issues: #245 to #300
Bill Mantlo's time on the character during the 1980s.
Issues: #1 to #12
Issues: #265 to #275
She-Hulk joins the Fantastic Four. She remains on the team for longer than these 11 issues, but issue #275 is Shulkie hunting down a sleazy papparazi, so maybe stop while you're ahead?
Issues: OGN
Marvel Graphic Novel #18 – John Byrne's first take on solo Jen Walters.
Issues: #301 to #330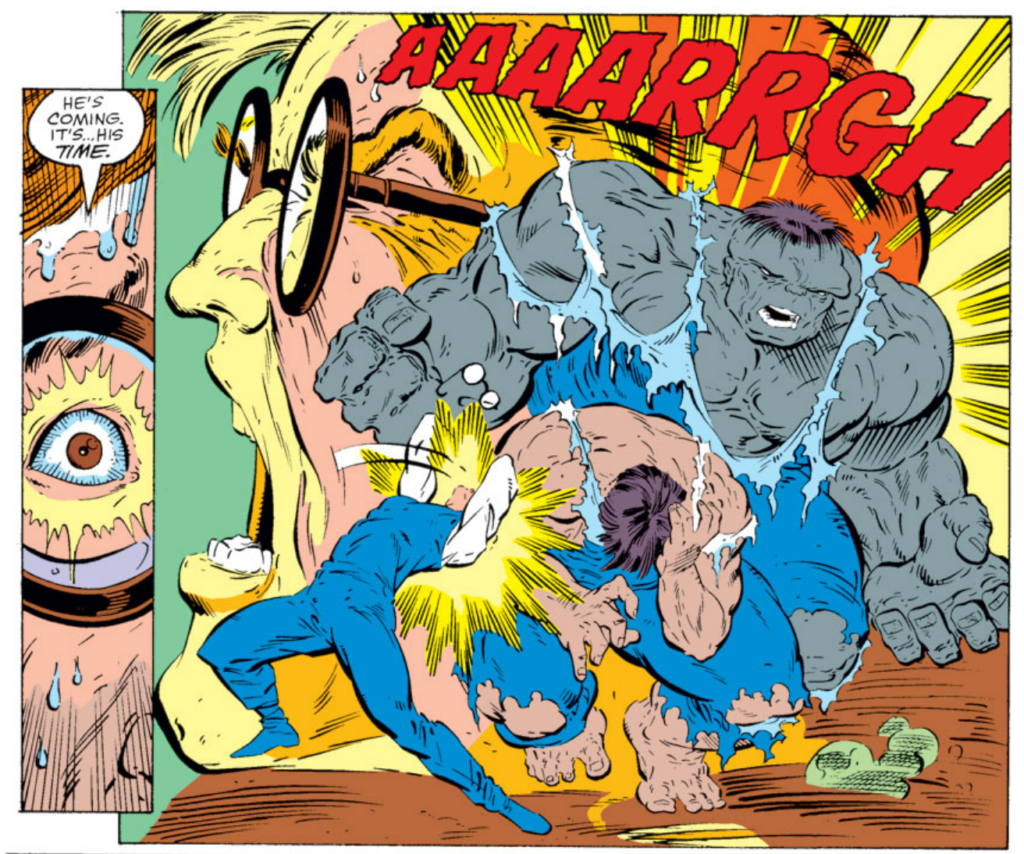 III) Peter David Hulk & Sensational She-Hulk
Incredible Hulk by Peter David
Issues: #331 to #400
Peter Allen David wrote a truly Incredible Hulk from 1987 to 1998.
Issues: #1 to #8
Astonishingly ground-breaking solo She-Hulk series from John Byrne (in 1989). This flies under the radar a lot, but Byrne basically set the Deadpool template within the pages of She-Hulk before we'd even hit the 90's! Sadly, not on Marvel Unlimited.
Issues: #9 to #57
Steve Gerber (of Howard the Duck fame) penned issues #9 to #23, with Peter David serving up the assist with issue #12. John Byrne hops back on for issues #31 to #50. As far as I can tell, none of these issues are collected. So if you have a hankering for She-Hulk, looks like it's local comic shop or bust.
Issues: #1 to #2
Probably my go-to pre-2000's Hulk recommendation, made all the more impressive by the fact that it's smack in the middle of Peter David's remarkably consistent Incredible Hulk run. This two issue graphic novel combines the might of Peter David and George Perez to give us a futuristic dystopia. It's a near perfect Hulk story, complete with some of the best Marvel lore in comics.
Incredible Hulk by Peter David
Issues: #401 to #467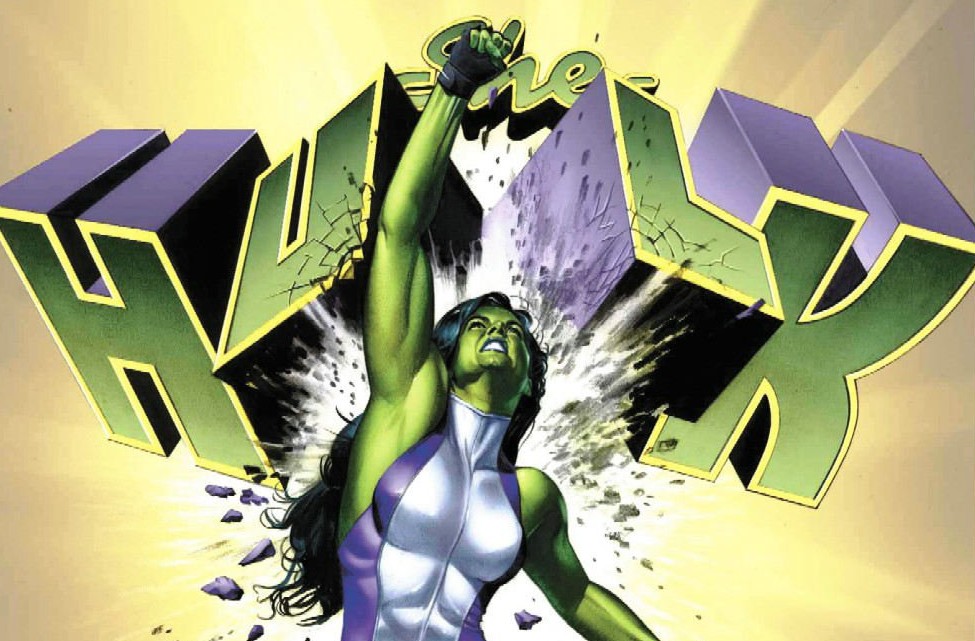 IV) Hulk Enters the 2000s
Issues: #1 to #28
Issues: #1 to #2
Under the radar two issue Hulk mini from Garth Ennis and John McCrea (with inks by Klaus Janson!), the team that created DC's excellent Hitman
.
Issues:
Another under the radar, four issue "out of continuity" miniseries from creators Brian Azzarello and Richard Corben. Really strong early 2000's look at the psychology of Bruce Banner and the Hulk. In a lot of ways, the ideas and themes here set the stage for the Hulk Mark Millar and Bryan Hitch would portray in The Ultimates
.
Issues: #1
Peter David returns to the Hulk for a "final" Hulk story.
Issues: #1 to #4
Issues:
Issues: #29 to #54
Issues:
Issues: #55 to #76
Issues:
Issues: #1 to #12
One of my top 100 best Marvel runs in the 2000's picks.
Issues: #77 to #82
Issues: #83 to #87
Issues: #1 to #8
May seem unrelated, but the Hulk's unique relationship with Bob Reynolds will factor into Marvel continuity down the road,.
Issues: #1 to #4
Peter David writes an updated, definitive origin of The Abomination (just in time for the Incredible Hulk movie
).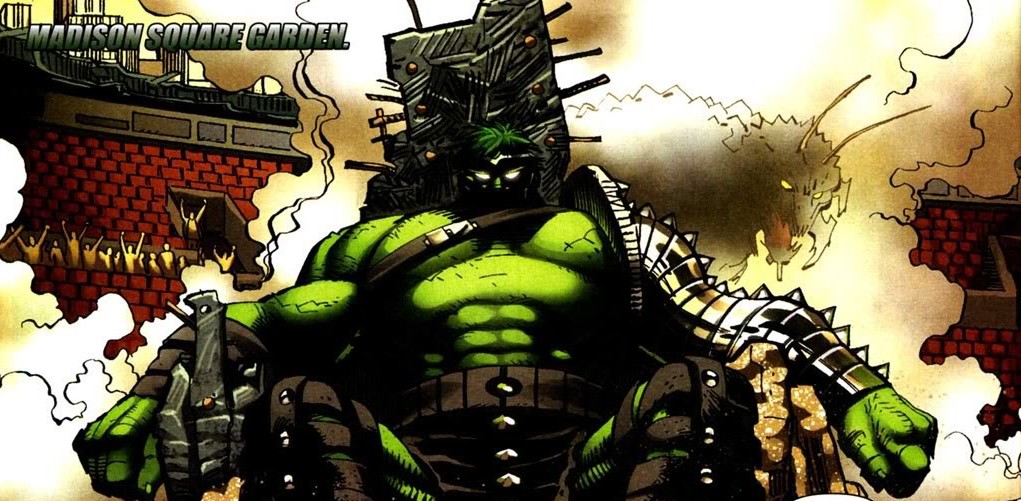 VI) Planet Hulk Reading Order Through World War Hulk
Issues: Fantastic Four #533 to #535, and Incredible Hulk #88 to #91
She-Hulk by Dan Slott (volume 2)
Issues: #1 to #21
Issues: #1 to #4
Out of continuity or flashback – fits here with release date, but doesn't need to be read in association with Planet Hulk and World War Hulk.
Issues: #1
Incredible Hulk in Planet Hulk
Issues: #92 to #105, Giant-Size Hulk #1 (read after Incredible Hulk #95)
Issues: #1
Issues:
Issues:
Note that some of the titles in Aftersmash are also included below.
Issues: #22 to #38
Issues: #113 to #115
In the aftersmash of World War Hulk, Incredible Hulk actually retitles to 'Incredible Hercules.' Only the first three issues are WWH: Aftersmash tie-ins. After that point, Hercules and Amadeus Cho truly spin out into their own series. It's a fun run, I'd encourage reading as long as you like, but it stops fitting into the Hulk reading order here.
Hulk vs. Hercules: When Titans Collide
Issues: #1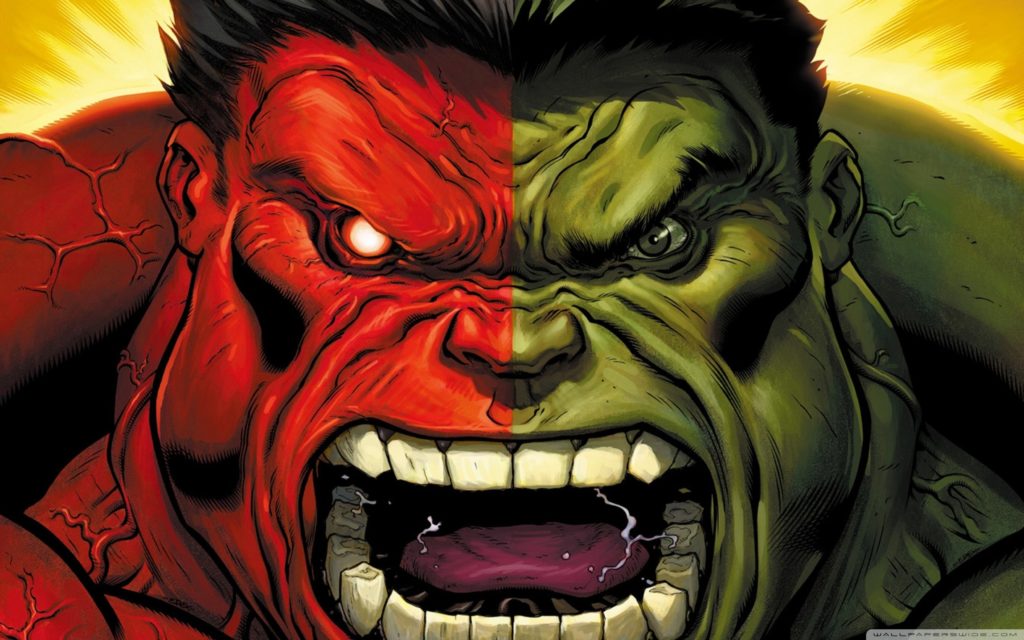 VII) The Red Hulk Begins – Fall of the Hulks & World War Hulks
Issues: #1 to #9, King-Size Hulk #1
Following World War Hulk, Jeph Loeb and Ed McGuiness took over the world of Hulk, rebranding the core series from Incredible Hulk to simply 'Hulk,' and introducing the Red Hulk. You can read King-Size Hulk #1 after Hulk #3.
Issues: #1
A Hulk and X-Men team-up that takes place during Hulk #4 to #6.
Issues: #1 to #5, Skaar: Son of Hulk Presents – Savage World of Sakaar #1
Collected as "Son of Hulk" in Marvel Unlimited. The Skaar one-shot can be read after Son of Hulk #3.
Issues: #1
Flashback that details Hulk's relationship (well…) with Thundra.
Issues: #1
One-shot detailing the (known) gamma irradiated relations of Bruce Banner.
Issues: #1
The She-Hulk, Lady Liberators, Guardians of the Galaxy team-up you didn't know you needed.
Issues: #6 to #12
Issues: #10 to #12
Issues: #1
Inessential but entertaining short stories featuring alternate reality Hulks from 2099, House of M, Microverse, and Future Imperfect.
Issues: #600
Included under "Incredible Hulks" in Marvel Unlimited. Consider this a continuation of the ongoing Hulk series, as well as the start of Greg Pak's new run on 'Incredible Hulks.' Pretty essential to continuity for both series.
Issues: #13
Hulk #13 is a Dark Reign tie-in.
Dark Reign – the List: Hulk #1
Issues: #1
Issues: #601 to #605
Issues: #14 to #18
Issues: #13 to #17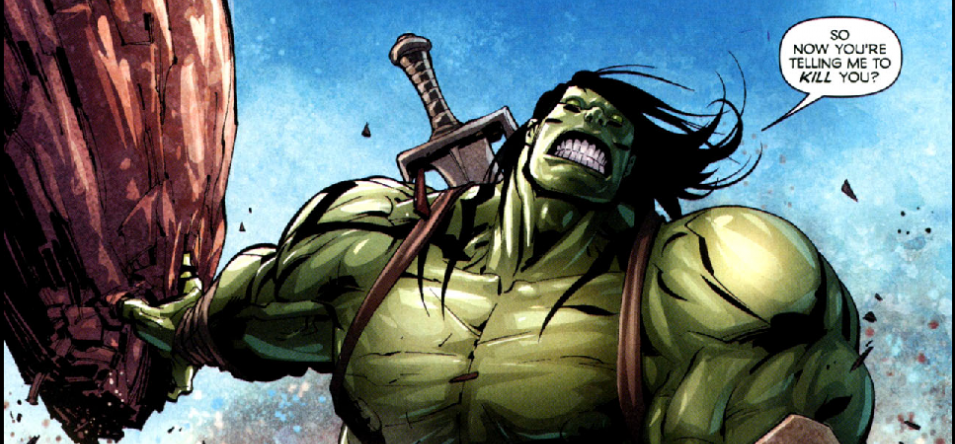 VIII) The Greg Pak Hulk Era Comes to a Close
Issues: #1 to #4
Issues: #1 to #3
Issues: #612 to #617
Issues: #25 to #30
Issues: #7
Red Hulk joins Heroic Age Avengers.
Issues: #1 to #4
The She Hulks hunt for the intelligentsia.
Issues:
Issues: #30.1 to #36
Skaar: King of the Savage Land
Issues: #1 to #6
Issues: #621 to #635
Issues:
Issues: Venom #13, #13.1 to #13.4, #14
Red Hulks is one of the four.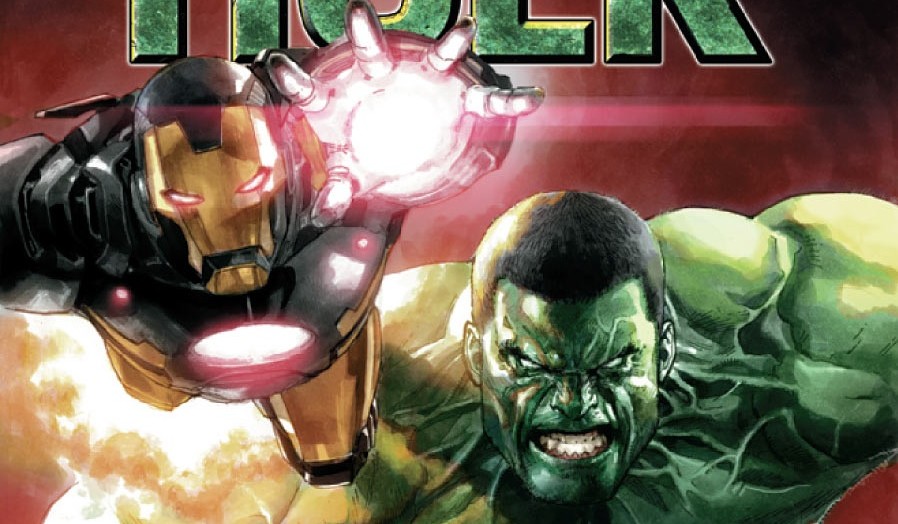 IX) Jason Aaron, Mark Waid, and Marvel NOW Hulk
Incredible Hulk by Jason Aaron
Issues: #1 to #6
Jason Aaron takes over Hulk.
Issues: #47 to #57
Incredible Hulk by Jason Aaron
Issues: #7, #7.1, #8 to #15
Issues: #1 to #4
Red Hulk plays a meaningful role in this AvX set-up (where he's also seen smashing).
Issues:
You can easily just 'ctrl+f' "Hulk" from the complete Marvel NOW! Reading order, for every Hulk book from 2012 to 2015. I'd also highly recommend you check out 'Thunderbolts' during this time frame, as that is the main Red Hulk book during Marvel NOW!.
In my opinion, Thanos vs. Hulk fits best within the Thanos reading order. It's more a part of Jim Starlin's Thanos continuity. Also, keep in mind that despite the series title, this is very much Hulk vs. Annihilus (with Thanos sort of lurking). That's still a cosmic bruhaha, but truth in advertising ain't what it used to be.
X) All-New All-Different Totally Awesome Hulk
The Totally Awesome Hulk Vol. 1: Cho Time
(The Totally Awesome Hulk #1 to #4)
Amadeus Cho takes on the mantle of Hulk, and proves himself as a shockingly great lean green machine.
A-Force Vol. 1: Hypertime
 (A-Force #1 to #5)
Team led by She-Hulk
Marvel's 2016 event, Civil War 2, leads to major happenings for both Totally Awesome Hulk and Bruce Banner.
Champions Vol. 1: Change the World
Following the events of Civil War 2, Amadeus Cho joins the all-new Champions.
The Totally Awesome Hulk Vol. 3: Big Apple Showdown
(Totally Awesome Hulk #13 to #18)
Weapons of Mutant Destruction
Collects: Weapon X. (2017) #5-6, Weapons Of Mutant Destruction One-Shot, Totally Awesome Hulk #20-22
Vol. 4: My Best Friend's Monster
Collects: The Totally Awesome Hulk 19-23, Moon Girl & Devil Dinosaur #4
Thor Vs. Hulk: Champions of the Universe
Collects: Thor Vs. Hulk: Champions Of The Universe 1-6
Hulk: Return to Planet Hulk
Collects: Incredible Hulk 709-714
Amadeus Cho travels Sakaar to help its people… while trying to fight the rage that haunted Banner.
Collects: Incredible Hulk 714-717, World War Hulk 1
Amadeus Cho is no longer totally awesome. Instead he's fallen to the anger of Dark Hulk who wants nothing more than to prove who is strongest of all. After this, Cho returns to being awesome in Champions.
Bruce Banner Returns: Al Ewing's Immortal Hulk Reading Order
Ewing's run is already being called one of the best runs on Hulk as he turns the book itself into a classic horror story that's not to be missed. Note that the run follows on the heels of some brief Hulk appearances in the 2017 event, Secret Empire.
Collects: Avengers 675-690
Bruce Banner returns as Hulk at the end of Marvel Legacy.
Immortal Hulk Vol. 1: Or is he Both?
Collects: Immortal Hulk 1-5, Material From Avengers: No Surrender 684
Bruce may have died, but the Hulk returns, bringing a horror we've never known.
Immortal Hulk Vol. 2: The Green Door
Collects: Immortal Hulk 6-10
The world has learned that Banner is back, and now Shadow Base, Alpha Flight, and even the Avengers are after him. But even they can't stop the infection that's taken hold on Hulk.
Defenders: The Best Defense
Collects: Defenders 1, Doctor Strange: Defenders 1, Hulk: Defenders 1, Namor: Defenders 1, Silver Surfer: Defenders 1
Hulk returns to his Silver Age non-team. You can see the full reading guide with Comic Book Herald's Best Defense reading order.
Immortal Hulk Vol. 3: Hulk in Hell
Collects: Immortal Hulk 11-15
Hulk has sent many of his enemies to hell in his time. Now hell has come for Hulk, transforming New Mexico into a burning battleground
This 2020 one-shot written by Tom Taylor slots in between Immortal Hulk #14 and Fantastic Four #12.
Collects: Immortal Hulk #16-20
Hulk investigates the death of his first and best friend, Rick Jones. To make matters worse, there's an assassin after Banner and gamma experiments gone wrong.
Immortal Hulk: The Threshing Place
2020 one-shot by Jeff Lemire and Mike Del Mundo, which fits flexibly most places in the early going of Immortal Hulk, despite publication well after Immortal Hulk #33.
Collects: Immortal Hulk 21-25
I'll also note here that the Absolute Carnage: Immortal Hulk #1 tie-in occurs during this story arc, during or after Immortal Hulk #22. The Absolute Carnage event can be read during this time.
Banner vs. General Fortean. Shadow Base vs. every being with a gamma mutation. It's the final showdown.
Immortal Hulk Vol. 6: We Believe In Bruce Banner
Collects: Immortal Hulk #26 to #30
Note that Hulk's appearance in Juggernaut #2
 can be read before Immortal Hulk #30.
Immortal Hulk Vol. 7: Hulk is Hulk
Collects: Immortal Hulk #31 to #35
Immortal She-Hulk #1
After the events of Empyre, Jen Walters is brought into the Immortal fold!
Immortal Hulk Vol. 8
Collects: Immortal Hulk #36 to #40