The post Secret Wars landscape has been a rough ride for Marvel, with a loss of identity and some serious reputation managment issues.
All of the negativity would suggest there are no essential Marvel Comics from this time period, which would be entirely false.
Below you'll find the 25 best or most essential Marvel Comics from 2015 to 2017, encompassing the All-New All-Different and Marvel NOW 2.0 initiatives. Keep in mind these aren't just the best reads of the time period, but also the comics that are more essential from a continuity standpoint.
These reads will get you from Secret Wars to Marvel Legacy!
Vision

Support For Comic Book Herald:

Comic Book Herald is reader-supported. When you buy through links on our site, we may earn a qualifying affiliate commission.

Comic Book Herald's reading orders and guides are also made possible by reader support on Patreon, and generous reader donations.

Any size contribution will help keep CBH alive and full of new comics guides and content. Support CBH on Patreon for exclusive rewards, or Donate here! Thank you for reading!
Got daggum what a comic.
Tom King and Gabriel Hernandez Walta's reimagining of the Avengers' Vision tring to make a go of suburban family life is a modern masterpiece. Not just for Marvel, but across all comics released in the 2010's.
In many ways the twelve issue series can be read by anyone, at any point in your Marvel Universe journey. There are some elements of Vision's family life that become major players in the larger Marvel landscape moving forward, so the series doubles as essential for both quality and continuity.
Check out Vision
!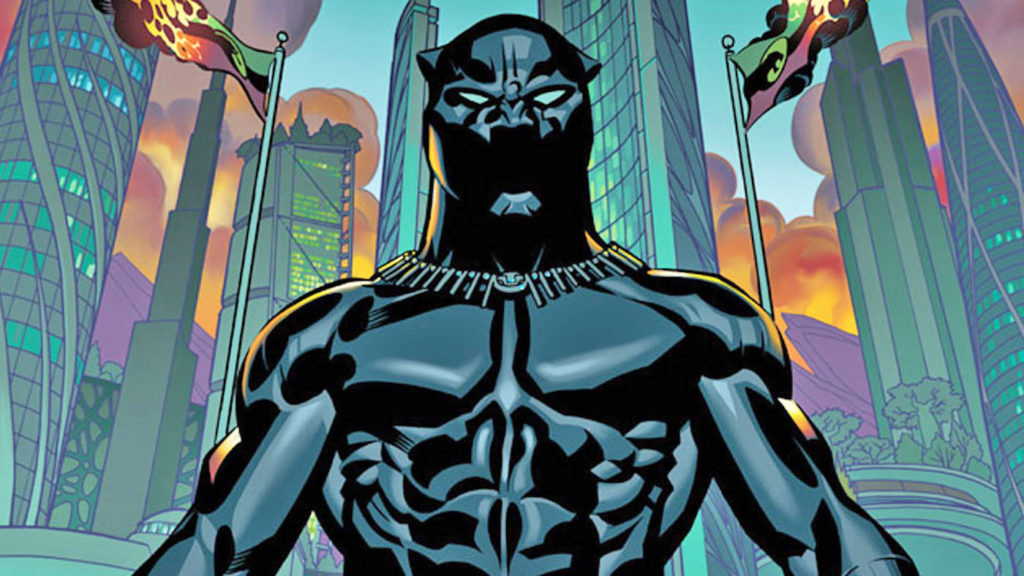 Marvel's biggest creative "get" of the post-Secret Wars landscape came from longtime Atlantic author and Mccarthur Genius grant award winner Ta-Nehesi Coates. 
The brilliant writer's take on Black Panther hasn't disappointed, offering a meditative reflection on power dynamics in government, and one of the best long-games in current Marvel.
Coates' Black Panther extends for eighteen issues prior to Marvel Legacy numbering taking over with Black Panther #166
.
Check out Black Panther
!
I have very high personal standards for anyone not named Jim Starlin taking on Thanos, and Jeff Lemire and Mike Deodato found a way to surpass those lofty expectations.
The revival of post-Secret Wars Thanos effortlessly reflects the advances Jonathan Hickman's Avengers made to the character's supporting players, and makes surprising connections to the vast Marvel Cosmic playground. If you've enjoyed most of Comic Book Herald's Thanos reading order guide, I highly recommend you continue on with this series.
Lemire and Deodato's Thanos runs for twelve issues prior to a new creative team taking over with Marvel Legacy's Thanos #13 (Why they don't include the solo Thanos work of Jim Starlin in the numbering is beyond me!).
Check out Thanos
!
I've written plenty about Moon Knight's insane asylum mindgames in my lists of Marvel's best 2016 and mid-year 2017 comics. Suffice to say Moon Knight follows hot on the success of Warren Ellis and Declan Shalvey's Marvel NOW! era run
, and although its immersed in Moon Knight's past, offers a genuine door into the world of Marc Spector.
Jeff Lemire and Greg Smallwood's work on the character extends for fourteen issues, and will be followed by the Marvel Legacy launch of a new creative team with Moon Knight #188.
Check out Moon Knight
!
The Wolverine comic so good it led me to write a completely reviled (if 100% accurate) explanation why Laura is a superior Wolverine to the one and only Logan. I don't even care; I love All-New Wolverine with a passion.
Tom Taylor and company's promotion of X-23 to the Marvel U's Wolverine comes in the wake of The Death of Wolverine and offers one of the best looks at what Marvel heroic transitions can look like when executed well.
Check out All-New Wolverine
!
There's no comic in the Marvel lineup that more clearly indicates where you stand about the publisher. Unbeatable Squirrel Girl, the work of creators Ryan North and Erica Henderson, is either a hilarious, inventive modern classic or the epitome of everything that's gone wrong with Marvel in the 2010's.
For my money, it's 100% the former, and a comic with creator-driven ambitions I'd like to see reflected more clearly in additional Marvel series. Unbeatable Squirrel Girl brings the invention and idiosyncrasies that made series like Fraction and Aja's Hawkeye such a success, and superhero comics are infinitely better for their presence.
Check out Unbeatable Squirrel Girl
!
The sheer ambition of Mockingbird makes it a worthwhile addition to any reading list, with Chelsea Cain and Kate Niemczyk crafting a comic book "puzzle box" where things like chronology and reliable narration are thrown in the air.
Based on my general apathy towards Agents of SHIELD, I falsely assumed Mockingbird wouldn't hold much in store for a reader of my tastes. Don't make the same mistakes I did; check out this far too short-lived comic!
Check out Mockingbird
!
The Totally Awesome Hulk is important for a number of reasons, starting with the fact that it sets up the state of the Marvel U's Hulk. This is the series that explains what's going on with Bruce Banner and how Amadeus Cho gets Hulk powers of his own.
Totally Awesome Hulk also continues Greg Pak's excellent Hulk narrative that dates all the way back to 2007's Planet Hulk
. 
Check out Totally Awesome Hulk
!
So here's the rub: Civil War 2 is not what you'd call, say, good. In fact, it might be my least favorite Marvel event of the 2000's, and I once called Axis a more disappointing purchase than Weezer's Make Believe.
All the best elements of Civil War 2 stem from follow-ups to the series, primarily in the continued efforts of writer Brian Michael Bendis in books like Jessica Jones
 or Infamous Iron Man (up next!). Nonetheless, the 2016 event is deeply ingrained in all facets of Marvel continuity, and contains a few major developments that will help you make sense of Marvel continuity moving forward.
You can check out the full event with Comic Book Herald's Civil War 2 reading order.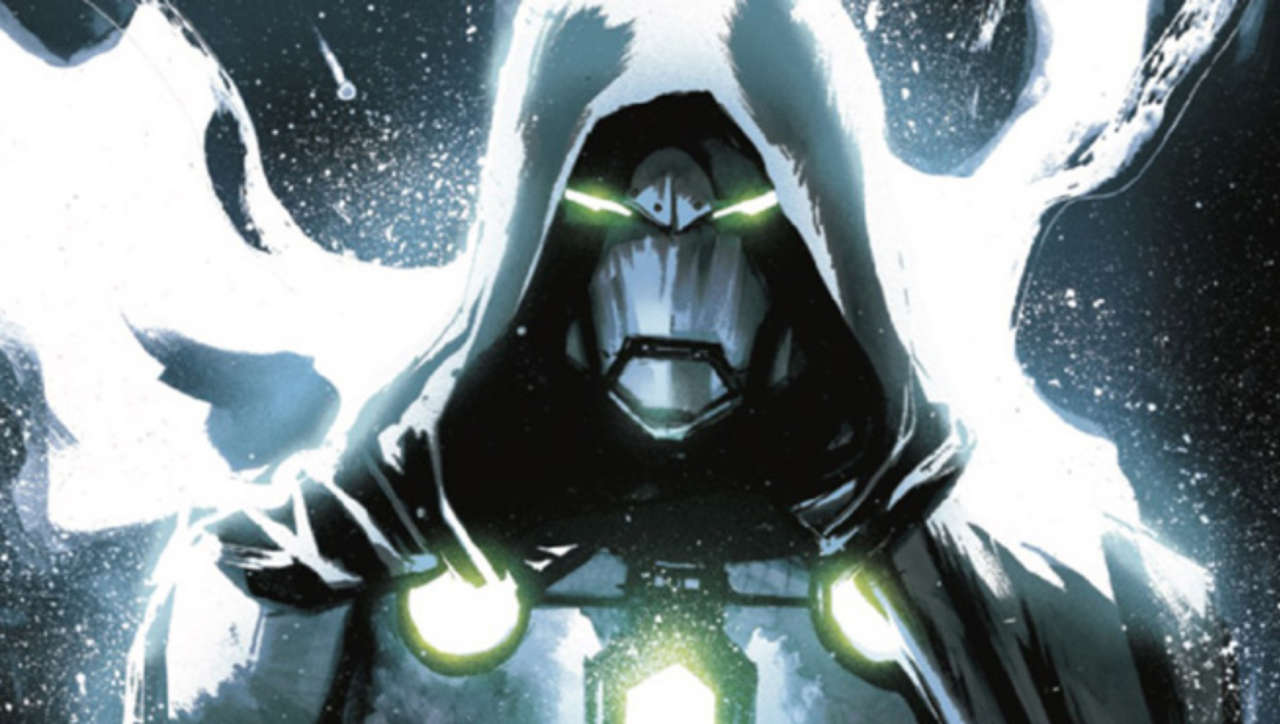 Speaking of Civil War 2 fallout, Brian Michael Bendis used the event to change the course of his work on Invincible Iron Man, spinning out into two new armored heroes.
Both Victor Von Doom and Riri Williams take on assorted Iron-mantles after Civil War 2. As a huge Doctor Doom fan, I was worried about the heroic transformation of fiction's greatest villain, but Bendis and artist Alex Maleev have done strong work following the breadcrumbs Hickman's Secret Wars left behind.
Regardless of your preference, both series are proving important to understanding the direction of Iron Man in Marvel Legacy!
Check out Infamous Iron Man
and Ironheart
!
There's a strange and common misconception in Marvel fandom that Thor comics petered out after Jason Aaron and Esad Ribic's amazing Thor: The God Butcher
 arc. While I would still argue this is the best Thor story of the past decade (and if pressed, since Simonson), this is actually just the start of the epic foundation writer Aaron was building for the Thor mythos.
Since Aaron's 2014 event Original Sin declared Thor, the Odinson, unworthy, Jane Foster has led one of the stronger ongoings in Marvel as the new-look Thor. Aaron is the textual tissue that holds this narrative together, but it's Russel Dauterman's incredible art on the series that transforms the book into essential reading.
The lengthy run has entered Marvel Legacy with a giant-size Mighty Thor #700 (check out that review for my recounting of the series that got us to this point).
Check out Thor
!
That Nighthawk only lasted six issues is the greatest sin in Marvel Comics since Secret Wars. I'm still coming to terms with Marvel actually publishing this comic, a work that dives so unflinchingly into systematic racial intolerance and police brutality in Chicago.
Simply put, this is a brilliant work by David F. Walker and Ramon Villalobos, and would probably have felt more at home under the publishing banner of Image or Dark Horse. I can't say for sure, but I'm guessing Nighthawk scared Marvel higher-ups senseless, and that's always a good thing for the art.
Check out Nighthawk
!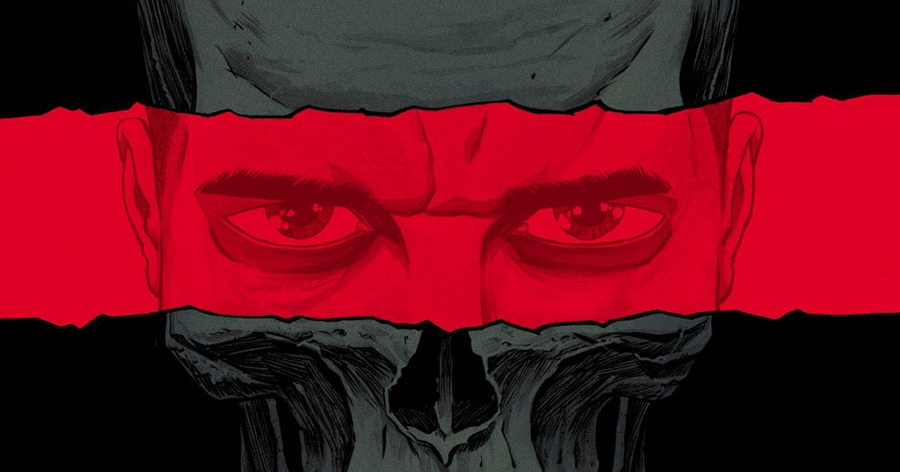 For all the angry chatter that Marvel has lost their way, Becky Cloonan, Steve Dillon, and Matt Horak's work on The Punisher is about as old-fashioned Frank Castle vs. drug cartels as it gets. The action-packed, mature, violence-soaked The Punisher builds on the legacy of Ennis and Dillon's early 2000's work on the character.
Sadly, the first seven issues of The Punisher mark Steve Dillon's final comics, as the legendary artist known for works like Preacher
 passed away. At a minimum, this Punisher run offers a last chance to enjoy Dillon's incredible style.
Check out The Punisher
.
The biggest Spider-Man event of the time period came in the form of the Dead No More and Clone Conspiracy crossover set across the Spider-verse line of titles.
In addition to connecting back to the legacy of Amazing Spider-Man comics of the mid-70's and 90's, Clone Conspiracy sets the stage for a number of major developments for supporting heroes and villains in the world of Spidey.
You can check out the full event with Comic Book Herald's Clone Conspiracy reading order.
Check out Spider-Man: Clone Conspiracy
!
Al Ewing and Kenneth Rocafort's Ultimates wasn't my favorite Marvel comic of 2016 by accident. Easily the best take on Marvel Cosmic since the 2008 era Nova and Guardians of the Galaxy highpoint.
Check out Ultimates
!
Marvel's behind-the-scenes studio bickering between Inhumans and X-Men infiltrated the comics more directly than ever before with the Inhumans vs. X-Men event.
You can check out the full reading order for the event and the impact on both franchises in the Inhumans vs. X-Men reading order.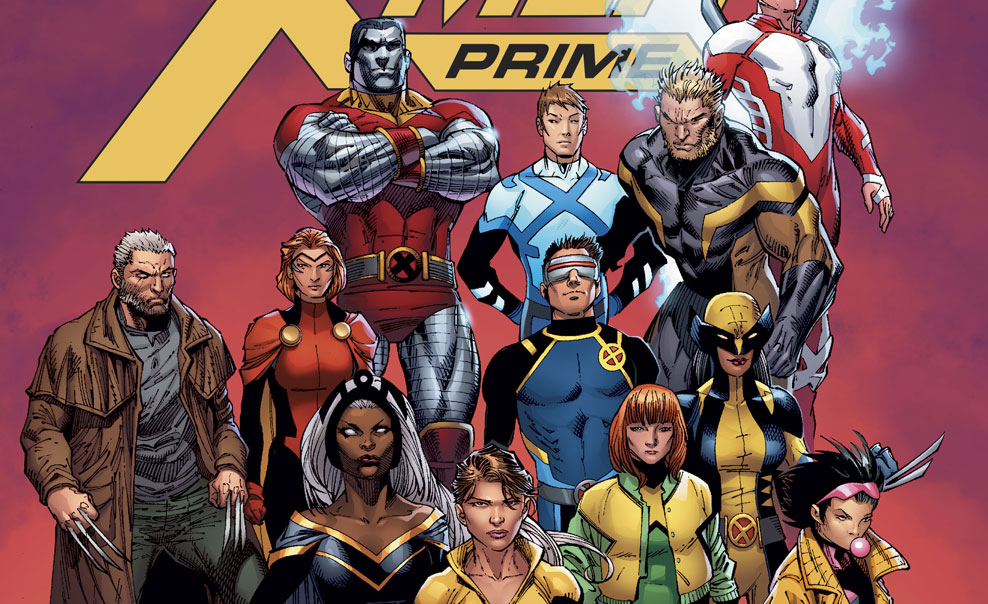 Following the events of Inhumans vs. X-Men, the X-Men finally escaped the shadow of Terrigen and entered a period of renewal known as ResurrXion.
The core titles launched during this period called back to the 90's sales heyday of X-Men comics, with Gold and Blue X-Teams. Neither series is particularly special, but it gives you the best sense of where the X-Men stand heading in to Marvel Legacy.
Check out X-Men Gold
 and X-Men Blue
.
We now come to the egregiously controversial portion of our programming.
I've laid out the roadmap from Remender's Captain America to Nick Spencer's in my Secret Empire reading order. The long and short of it is Spencer's take on fascism infiltrating America will linger in the Captain America mythos for years, and Marvel Legacy will 100% be a response to the 2017 mega event that inextricably linked Cap to Hydra.
Whatever you've heard, I would encourage readers to give the series a look for themselves, as Hydra Cap is one of the biggest developments in Marvel continuity since 2015.
Check out Secret Empire.
 Thunderbolts (Post Avengers Standoff)
Jim Zub's writing of a relaunched Thunderbolts in the wake of Spencer's mini-event, Avengers Standoff, is one of the most beloved outcomes of the Spencer-Cap era.
Fans of Thunderbolts dating back to the Kurt Busiek era will love the characterization of this series, which effectively doubles as the best Winter Soldier comic of the time period.
Check out Thunderbolts
!
I'll conclude with a surprise gem from Saladin Ahmed and Christian Ward . As savagely as the Inhumans have been treated for their half-baked ABC miniseries, the franchise is actually having an under the radar renaissance in comics. Both Black Bolt and Al Ewing and Javier Rodriguez's Royals
 are two of Marvel's best books being published right now.
Check out Black Bolt
!
What do you think? Did I cover all the essential Marvel reads from 2015 through 2017? Have something pithy to say about Marvel Comics? Do what feels right to you in the comments.