From 1984 to 1985, Secret Wars became Marvel's first limited series event impacting Universe wide continuity. 30 years later, Secret Wars (not to be confused with 2004's Secret War) is back with the biggest Marvel event since Age of Apocalypse. Below you'll find 30 years of Secret Wars continuity, with reading orders for all related events and background reading for 2015's all-new Secret Wars.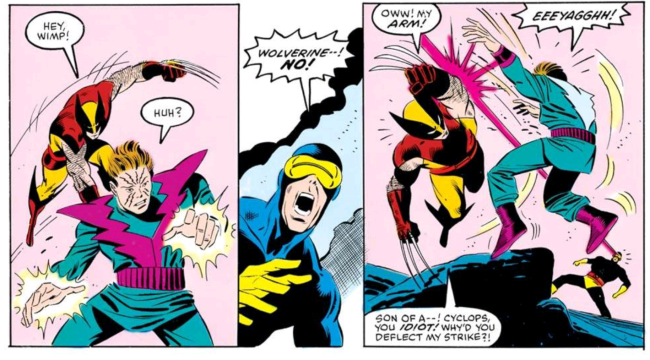 Index:
0) Secret Wars Fast Track
I) Original Secret Wars (1984 to 1985)
II) Secret Wars II (1985 to 1986)
III) Secret Wars III (1988 to 1994)
IV) Thanos and the Cosmic Beyonder (2003 to 2006)
V) New Avengers: Illuminati Meet the Beyonder (2007)
VI) Hickman's Avengers & New Avengers: Build to Secret Wars (2012 to 2015)
VII) Essential Ultimate Universe Reading (Background to read before Hickman's Avengers #41!)
VIII) Secret Wars: Everything Ends! (2015)
0) Secret Wars Fast Track Trade Reading Order
The Secret Wars guide below is pretty expansive, so if you want to cut the fat, here's a fast track trade reading order to get you up to speed. Marvel released a Secret Wars: Prelude trade that ostensibly should do the same thing, but personally I think it's a pretty limited collection.
Original Secret Wars #1 to #12 (1984 – 1985)
Avengers: Time Runs Out Volume 1
The Time Runs Out trades collect issues from both Avengers and New Avengers. If you're doing the fast track, I recommend utilizing the full Hickman Avengers reading order below for the proper issue by issue order here.
Avengers: Time Runs Out Volume 2
Before you read Avengers #41 in the Time Runs Out Volume 2 trade, I recommend jumping to the Marvel Ultimate Universe background reads below. Note that this may be a cold splash of Ultimate Universe introductions if you're unfamiliar, but it's worth it.
Ultimate: Enemy + Ultimate: Mystery + Ultimate: Doom
Three 4 issue Ultimate miniseries that set us up for Jonathan Hickman's run on…
Ultimate Comics Ultimates Volume 1
Ultimate Comics Ultimates Volume 2
Avengers: Time Runs Out Volume 3
Avengers: Time Runs Out Volume 4
I) 1984 Secret Wars Reading Order – The Original
Secret Wars on Marvel Unlimited
For the most part, you can read the original twelve issues of Secret Wars without paying much attention to the prelude tie-ins that announced the coming of Secret Wars. They largely just allude to a powerful presence before our heroes and villains find Battleworld hanging out in Central Park and are shot off into space.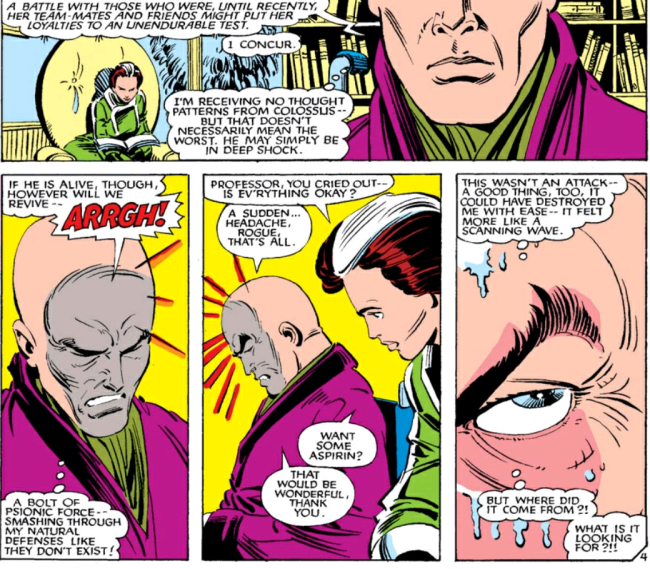 Secret War Prelude Tie-Ins
Amazing Spider-Man #249 – #251
Doubles as a pretty excellent Hobgoblin story that you could go all the way back to Amazing Spider-Man #238 for the full effect. Not necessary, but a good read for Spidey fans.
Also, while you're in the neighborhood, I highly recommend you read Amazing Spider-Man #248. This has nothing to do with Secret Wars, but the issue includes "The Kids Who Collects Spider-Man," which is one of the finest Spider-Man stories of all time.
Uncanny X-Men #178 – #179
New Mutants #13
Avengers #240 – #241
Hulk #293 – #294
These issues actually go a long way to help explain the current state of the Hulk as we enter Secret Wars.
Iron Man #181
Captain America #292
Avengers #242
Thing #10
Uncanny X-Men #180
Marvel Super Heroes: Secret Wars #1 – #12
After the Secret Wars Tie-Ins
Thor #383
Fantastic Four #265
Avengers #243
Hulk #295
Amazing Spider-Man #252
Uncanny X-Men #181
Thing #11 – #22
II) Secret Wars II – The Beyonder Comes to Earth ('85 – 1986)
Secret Wars II is a fascinating, yet extremely problematic and disappointing comic book series. I've probably started and stopped this event 25 times before finally plowing through, always frustrated by the event pretty quickly. It's no guarantee that if you loved Secret Wars, you'll love Secret Wars II.
Nonetheless, you are probably a braver soul than I, and the order for the event can be found below.
Secret Wars II on Marvel Unlimited
Secret Wars II Trade Collection
Secret Wars II & Tie-Ins
Secret Wars II #1
Iron Man #197
Captain America #308
Uncanny X-Men #196
New Mutants #30
Secret Wars II #2
Web of Spider-Man #6
Amazing Spider-Man #268
Fantastic Four #282
Secret Wars II #3
Avengers #260
Incredible Hulk #312
Secret Wars II #4
Avengers #261
Dazzler #40
Fantastic Four #285
Secret Wars II #5
Thor #363
Secret Wars II #6
Secret Wars II #7
Amazing Spider-Man #273
Peter Parker The Spectacular Spider-Man #111
Uncanny X-Men #202
Uncanny X-Men #203
Secret Wars II #8
Amazing Spider-Man #274
Avengers #265
Fantastic Four #288
New Mutants #36
New Mutants #37
Secret Wars II #9
New Mutants #38
Avengers #266
III) Secret Wars III – The Cosmic Cube Era in Fantastic Four (1988 – 1994)
The Beyonder takes a backseat for a while until the unofficial "Secret Wars III" a series of issues in Fantastic Four and Fantastic Four Annuals. These are for Beyonder completists, as these issues explain much of the Beyonder's origins, and a huge transformation in his status in the Marvel Universe moving forward.
Note that the relevant annual issues are not on Marvel Unlimited. The rest are.
Fantastic Four #318 – #319
Fantastic Four Annual #23
Fantastic Four #351
IV) That Time Thanos Met The Beyonder / Kosmos In a Cosmic Prison (2003 – 2006)
Jim Starlin's 2003 to 2004 run on Thanos reintroduced the Beyonder to the Marvel spaceways in a story deeply versed in Marvel cosmic lore. The story would carry over in part all the way to the mid-2000's Annihilation event.
Thanos Meets the Beyond Trade Collection
Thanos #7 – #12
Annihilation: Silver Surfer #3
Note that this Annihilation tie-in is going to make somewhere between zero and NO sense if you aren't reading Annihilation as a whole. Not necessary for the Secret Wars experience, but a great read nonetheless.
V) The Illuminati Retcon – Beyonder Meets Black Blot (2007)
While Jonathan Hickman's New Avengers is all the rage these days (and rightfully so), it was Brian Michael Bendis and Jim Cheung's New Avengers: Illuminati that launched Marvel's clandestine heroes making the choices that only kings, geniuses, and sorcerer supremes could make. The third issue of this series found the team of Iron Man, Professor X, Mr. Fantastic, Dr. Strange, Namor, and Black Bolt encountering The Beyonder.
The story would retcon the Beyonder's origins as we know them, although it is unclear – still – if this revelation is in continuity.
New Avengers: Illuminati on Marvel Unlimited
VI) Secret Wars Prologue: Hickman's Avengers & New Avengers (2012 – 2015)
Here we come to Jonathan Hickman's intertwining run on Avengers & New Avengers, with the former series dealing with Earth's Mightiest Heroes in their well known heroic incarnation, and the latter dealing with the Illuminati in a thankless moral death spiral.
For even more awesome background, I'd also point you to Hickman's Fantastic Four. Not required, but starts building some of the same concepts we see in Avengers.
Additionally, I would note that you can really read Avengers and New Avengers without any crossover until the designated event sections (Infinity and Original Sin). After Original Sin, New Avengers and Avengers begin intersecting (approximately) every other issue.
Read Avengers on Marvel Unlimited
Read New Avengers on Marvel Unlimited
Start collecting Avengers trades
Start collecting New Avengers Trades
Jonathan Hickman's Avengers Reading Order
New Avengers #1 – #3
Avengers #1 – #6
New Avengers #4 – #6
Avengers #7 – #13
New Avengers #7
The above order includes Avengers #14 through #23, Infinity #1 through #6, and New Avengers #8 through #13
Avengers #24 (also labeled #24.NOW)
New Avengers #14 – #15
New Avengers Annual #1
Avengers #25 – #28
Above order includes Avengers #29 through #34, and Original Sin #1 through #8
New Avengers #16 – #23
Essential Remender Avengers Reading
Captain America #16 – #22
A couple Remender-verse Avengers reads will go a long way to explaining the state of the Marvel Universe in "Time Runs Out."
You could almost skip Axis if it wasn't for the impact on Iron Man…
Ok actually, if you're in a hurry, you really could just skip Axis. Hickman largely ignores the event, and although it generates the Superior Iron Man, you could infer your own reasons for Iron Man's status quo change simply based on the events of Avengers and New Avengers.
Time Runs Out Begins!
Avengers World #17
This Avengers World issue was actually published after the majority of "Time Runs Out" in Avengers and New Avengers. It fills in some of the story involving Sunspot, Smasher, and Cannonball prior to "Time Runs Out." Chronologically it fits here, but you could conceivably skip and come back to fill in the details.
Update: Having now completed the Avengers World tie-ins, I would personally recommend you read the Avengers / New Avengers saga, and then come back to these later if you're really jones-ing for more. Not required reading. Placed in order below nonetheless.
Avengers #34.1, #34.2, #35
New Avengers #24
Avengers World #18
Avengers World #19
Both these Avengers World issues are published later than this, and in fact, Avengers World #18 actually has a "See Avengers #37" reference. That said, the story makes the most chronological sense before the events of Avengers #36. If you want the "as they were released" experience, though, go ahead and read both after Avengers #37, and just know they're flashbacks.
Avengers #36
New Avengers #25
Avengers #37
New Avengers #26
Avengers #38
Avengers World #20
Avengers World #21
New Avengers #27
Avengers #39
New Avengers #28
Avengers #40
New Avengers #29
Begin reading Hickman's Ultimates (next section of the guide) run here!
Avengers #41
New Avengers #30
Avengers #42
New Avengers #31
New Avengers #32
Avengers #43
New Avengers #33
Avengers #44
VII) Ultimate Comics Ultimates – The Reed Richards of The Ultimate Universe (2000 – 2014)
This is a recent revelation, but it is now clear that Jonathan Hickman's time spent writing twelve issues of Ultimate Comics Ultimates (2011 through 2012) is going to be instrumental in his Secret Wars series.
You have a couple of options here: You can read ONLY Hickman's run and be done in a couple hours, or you can get the backstory that helps Hickman's run make any sense. Or, you could just up and read the entire Ultimate Universe in order, since it's coming to a close real quick like.
Again, reading this background before Avengers #41 will help you make the most sense of "Time Runs Out."
Read Ultimate Comics Ultimates on Marvel Unlimited
Ultimate Comics Ultimates Trade Collection
Ultimate Reed Richards Reading Order
Ultimate Fantastic Four #1 – #6
We'll skip over the vast majority of Ultimate Fantastic Four for the purposes of this order. Nonetheless, the intro gives you the origins of Ultimate Reed.
If you're doing the full Ultimate Universe, note that Ultimate Nightmare and Ultimate Secret come first.
Technically the above series will all make more sense if you've read Ultimatum. I'm not going to make you read Ultimatum.
Again, if you want the full Ultimate experience, there is a fairly essential Spider-Man story that comes before this.
Ultimate Comics Ultimates #1 – #6
Ultimate Comics Ultimates #7 – #12
Hunger #1 – #4
Cataclysm: Ultimate Comics Spider-Man #1
Cataclysm: Ultimate X-Men #1 – #3
Cataclysm: The Ultimate's Last Stand #1
Cataclysm: Ultimates #1
Cataclysm: The Ultimate's Last Stand #2
Cataclysm: Ultimates #2 – #3
Cataclysm: Ultimate Comics Spider-Man #2 – #3
Cataclysm: The Ultimate's Last Stand #3 – #5
Survive #1
The above constitutes a Cataclysm reading order, which effectively brings you up to speed with Reed Richards and the Ultimates in the Ultimate Universe.
Heroically Support Comic Book Herald!
If you like Comic Book Herald, and are able to donate, any small contribution will help keep CBH alive and full of new comics guides and content. Donate here! Or learn more about easy ways to support Comic Book Herald! Thank you for reading!