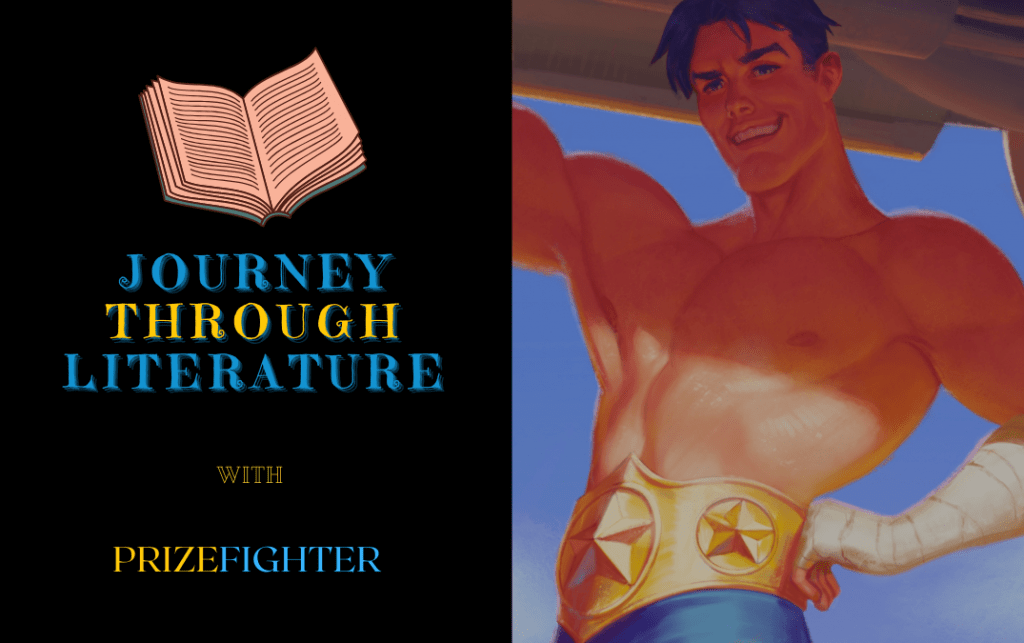 In this bi-monthly series, critic Sean Dillon interviews various weird and interesting people and talks to them about books, new and old, and how they relate to the people who read them. This month, Sean follows up his interview with director Mike Flanagan talking with the people's champion, Prizefighter (as seen in Commanders in Crisis
)! As per Flanagan's suggestion, they are reading If The Devil Didn't Exist… by Steven Moffat.
Wikipedia Book Summary (italics added for clarification): 008 (Rebecca Swanson) has stolen a dossier of ongoing operations. From Operation Moonraker to Project Spectre, these projects have been key to MI6's global operations for policing the world for decades. With the recent leakage of The Belgium Affair, MI6 has tasked its number one agent, James Bond, to hunt down and eliminate this rogue operative. There's just one problem: they were once lovers. Many years ago, 007 and 008 were tasked with infiltrating a suspected Spectre cell in America. Their budding romance is on the verge of collapse and Bond doesn't even realize it. With the world on the brink of devastation, will Bond be able to prevent his lover turned enemy from making things worse? And what secrets does Swanson hold of her own.
I was told that traveling via Atom Rider was a bit like being a washing machine. This is what I was told. The actual experience of traveling this way is perhaps more akin to holding onto a bear for dear life while lightning strikes next to you every five seconds. To say I was frazzled when I found myself in Berlin would be an understatement. Later, when I was asked if I wanted to go home the way I came, I instead asked for plane tickets and spent the night with a friend of mine who lives in the city of stones with her husband.
We meet in a place I am led to believe was once a speakeasy for various queer people to meet and hook up. It's still a bar and it's still extremely queer, but it's a bit more legal now. Prizefighter sits in a booth a few feet away from the stage. No one's performing right now, and it's a real shame they aren't. Prizefighter sits coolly in the booth, arms outstretched and resting on the shoulders of the booth. I sit on the opposite side of the table, placing my phone down, ready to hit record. He pulls out a copy of the book we are about to discuss. The cover is the American version used to promote the movie that was out at the time, so it's rather bland design wise, with Daniel Craig posing like he's Sean Connery. My copy, which I also pull out, is the more traditional international version of the cover. The logo was designed by Rian Hughes, and the art is that of a man cut up like in a Saul Bass cover while falling from a great height.
Prizefighter smiles at me the way one always imagined it'd be like to have Santa Claus in your kitchen. There's a sense of warmth to the smile that contradicts the seemingly superficial nature of a man who needs the people to love him in order to save them. He is genuine even in the moments when he's being disingenuous. I briefly lose composure thinking about this. When I gain it back, I hit record.
[Read more…] about Journey through Literature #37 (Prizefighter)