There's a prevailing sense this year that Image Comics has stalled, and it's not hard to see why. Breakout mega hits like Saga and Walking Dead are either on hiatus or well past the thrill of feeling new.
Likewise, juggernaut series (and some of my all-time favorite comics) Invincible and Kill or Be Killed officially concluded this year. Toss in some great ones that are steadily meandering through exciting long arcs (East of West, Sex Criminals, Black Monday Murders), and the creator-owned publishing haven doesn't seem as hot as it has in years past.
Nonetheless, this hasn't stopped Image from putting out fantastic new comics all year. If anything, it's a full-time job just to keep track of all the new Image releases.
Below you'll find my favorite new Image comics released in 2018!
Related Reading Orders:

Support For Comic Book Herald:
Comic Book Herald is reader-supported. When you buy through links on our site, we may earn a qualifying affiliate commission.
Comic Book Herald's reading orders and guides are also made possible by reader support on Patreon, and generous reader donations.
Any size contribution will help keep CBH alive and full of new comics guides and content. Support CBH on Patreon for exclusive rewards, or Donate here! Thank you for reading!
The Top 10 Image Comics Of 2018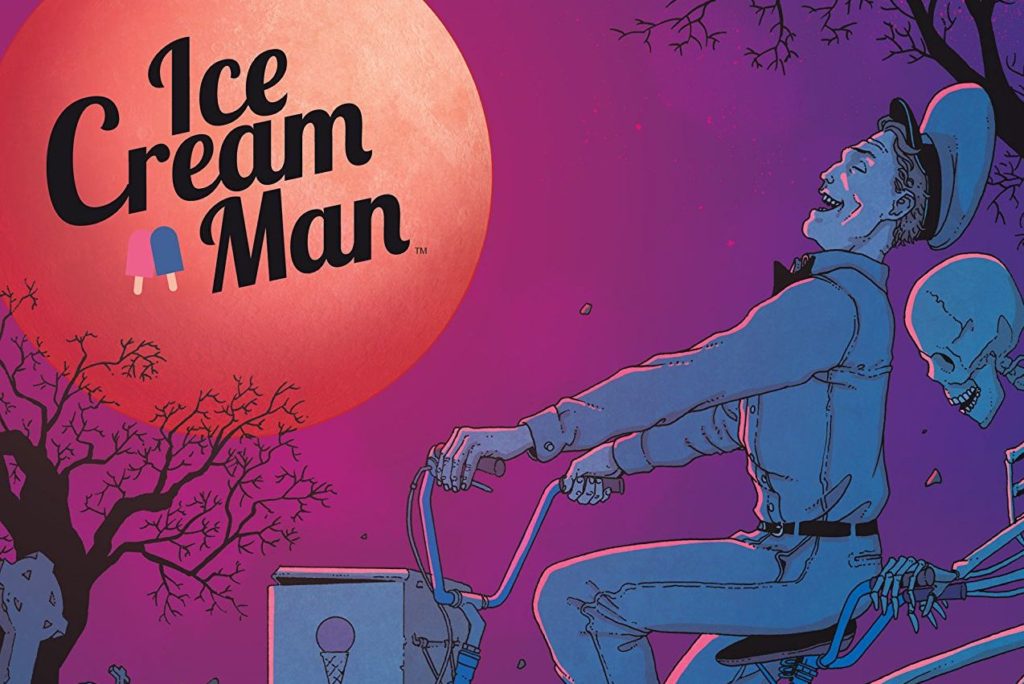 Ice Cream Man
While I'm generally weary of anthing that could be described as a horror anthology (I watched 20 minutes of the first episode of American Horror Story and didn't sleep for a week), Ice Cream Man is experimenting with the medium of comics in thrilling ways.
Over the course of eight issues, Ice Cream Man has gone from "interesting" to "must-read weekly" status. W. Maxwell Pierce and XXX … The property is already locked up for a move to TV, and I can't wait. I apologize for the sleepless grammar mistakes to come in advance.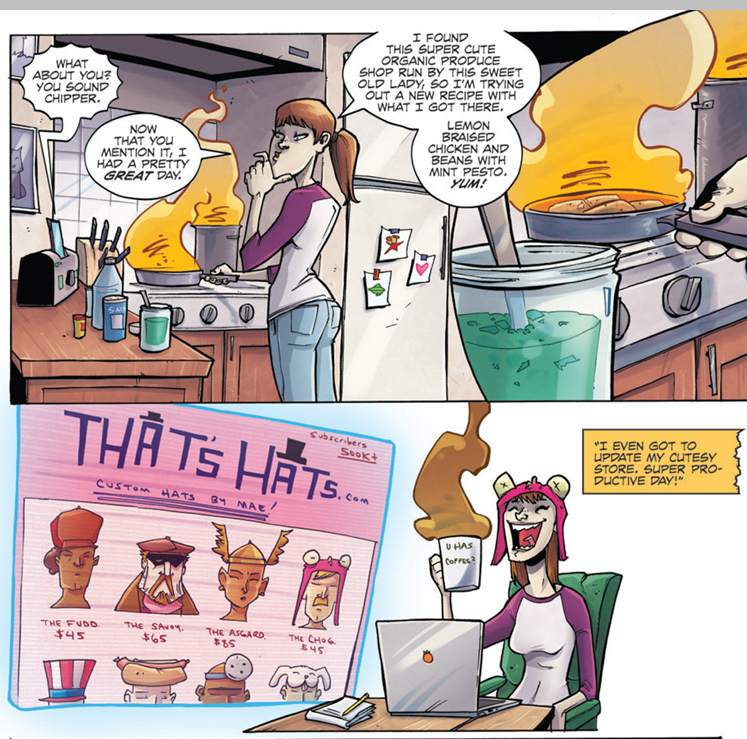 Farmhand
As much as I love Rob Guillory's art on Chew, I wasn't really sure how his sense of humor and storytelling would carry over on its own. Turns out, the carry over is extremely smooth, and Guillory has launched an instantly special series in the form of Farmhand.
Equal parts gross-out science-fiction thriller and family drama, Farmhand has been one of my most heartily recommended comics thorughout 2018.
Unnatural
Mirka Andolfo's world of extremely sexy anthropomorphic pig girls and wolf men completely blew me away. Not only is Andolfo's art out of this world, but the storytelling deftly draws from modern political parallels, and creates an extremely relatable world of government interference in marriage and reproduction.
I would not be at all surprised if Unnatural rose to the level of critical acclaim and success that Monstress has seen in recent years.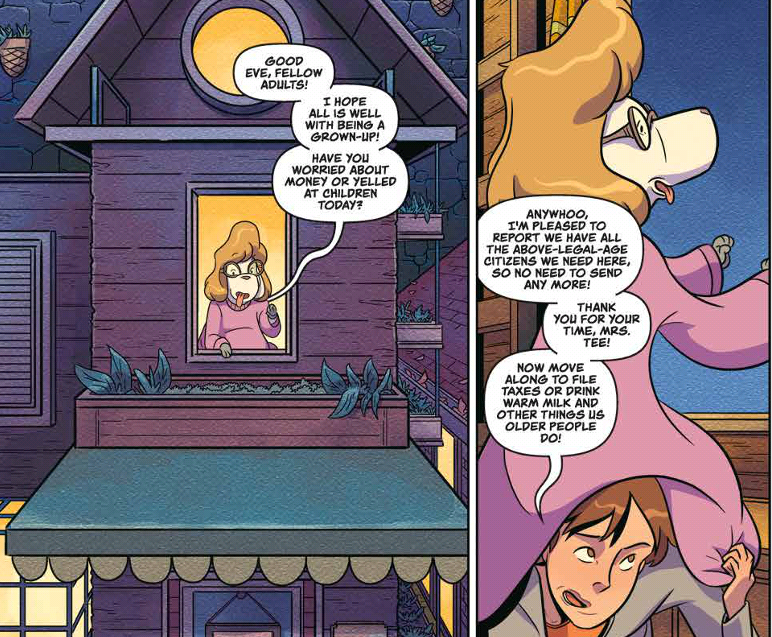 Flavor
Look up "delightful" in a dictionary and you know what you'll find? You'll find the definition of "delightful" you nut, come on. That said, Flavor is one of the best all ages stories I've read in years.
Joseph Keatinge and Wook Jin Clark have crafted a blend of medieval and modern society, in which cooking and food are the most important currency. Tonally, the series' early issues reminds of Iron Giant or Pixar's Coco.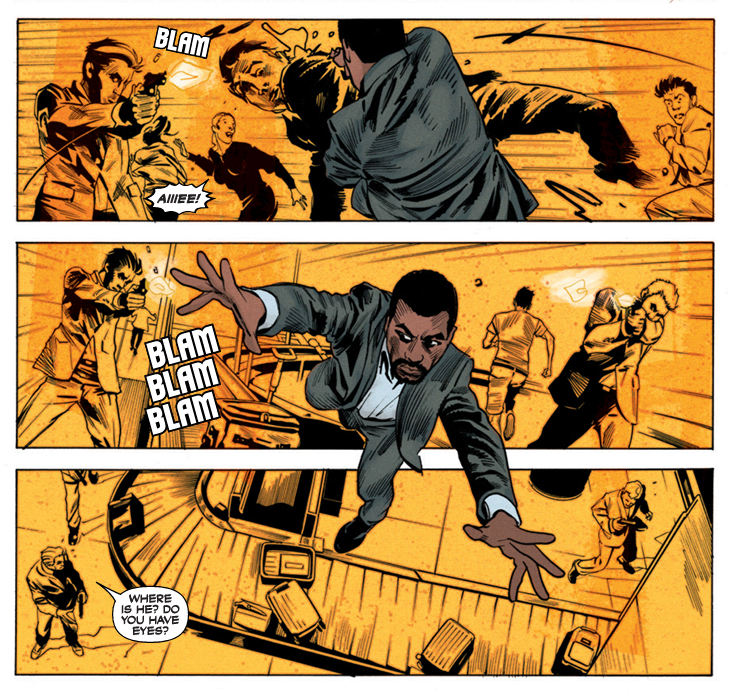 The Dead Hand
If Cold War spy stories with a twist get you going, you have to check out The Dead Hand by Kyle Higgins and Stephen Mooney. In five concise issues, The Dead Hand reframed Cold war angst in a way I hadn't considered, and Mooney's artwork really impressed me throughout a terse narrative.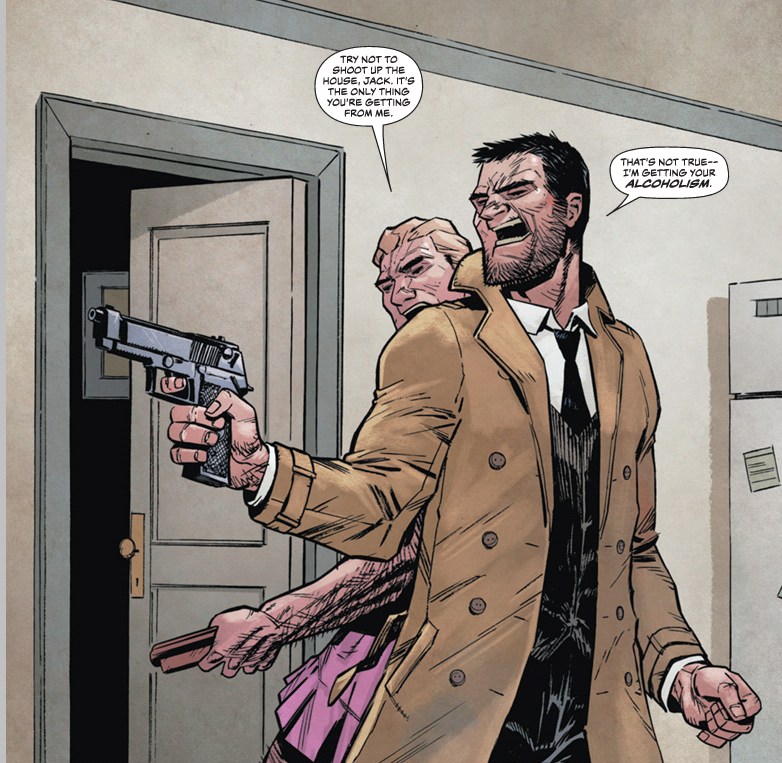 Analog
In my opinion, this is the best comics work of writer Gerry Duggan, with a near-future noir after the great cyber-privacy collapse brought everyone's secrets out into the light. Together with artist David O'Sullivan, Duggan writes a great embattled private courier, willing to take on the dangers of securing his client's physical secrets from place to place.
Skyward
Skyward may well serve as this year's Image series you can most readily hand to a non-comics fan, and sell them on the potential of the medium. It's a tremendously accessible book with a great high concept: What if Earth's gravity… stopped working quite right?
The post G-day low gravity Earth is a compelling playground for Joe Henderson and Lee Garbett, and Skyward is an easy highlight from this year's crop of Image books.
The Weatherman
Easily my winner for "Best first issue twist" and the rare distinction of also winning this year's award for "Comic with the best ideas for local TV weathermen." Jody Leheup and Nathan Fox's wild future-space thriller is full of intriguing ideas about the fate of humanity as well as philosophical questions like "What makes you, you?".
Gideon Falls
It's no secret that I'm a fan of Jeff Lemire's comic book writing, and Gideon Falls is one of the most fully realized projects Lemire's released since Black Hammer
. The art of Andrea Sorrentino (and Dave Stewart) is of course a major contributing factor, with a book that looks as interesting as its gothic mysteries.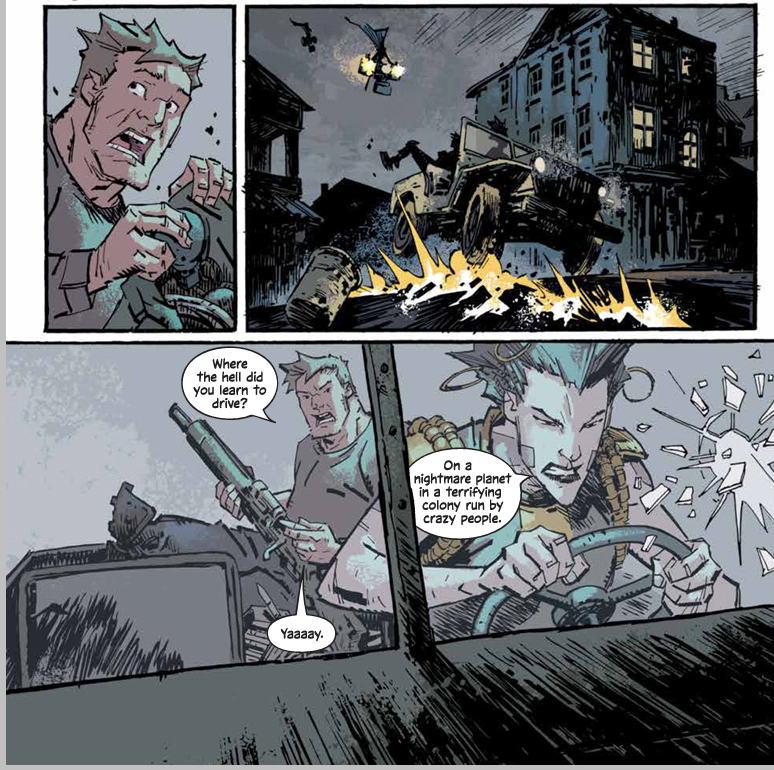 Cemetery Beach
Only two issues in to this new Image series, but when those two issues are from Warren Ellis and Jason Howard, it's not a hard sell. Alongside The Wild Storm, Ellis is quietly doing some of his best comics work of the 2010's.