2022's "Dark Web" is a crossover between Marvel's Spider-Man, X-Men, and Venom comics, as the mutant influence of Krakoa permeates more and more facets of the broader Marvel Universe. The crossover event will deal with fallout of Spider-Man Beyond, and seemingly focus on the revenge of the clones. The premise is a team-up of "Chasm" aka the-artist-formerly-known-as-Ben-Reilly and Madelyne Pryor, the Goblin Queen, as teased in 2022's Free Comic Book Day story.
Previously: Judgement Day
Synchronizing the worlds of Spider-Man and the X-Men has been hotly anticipated since writer Zeb Wells left the Krakoa era's Hellions (one of my favorite Marvel comics of the past few years) to take over as the writer of Amazing Spider-Man with artist John Romita Jr. And honestly, when you consider the vendetta both Ben Reilly (Spider-Man: Clone Saga) and Madelyne Pryor (Inferno) are entitled to, it's surprising they don't team-up for revenge more often!
Below you'll find a complete guide to the Dark Web event, including the comics that lead in to the crossover event. Issues will be added and ordered in the checklist as they are released.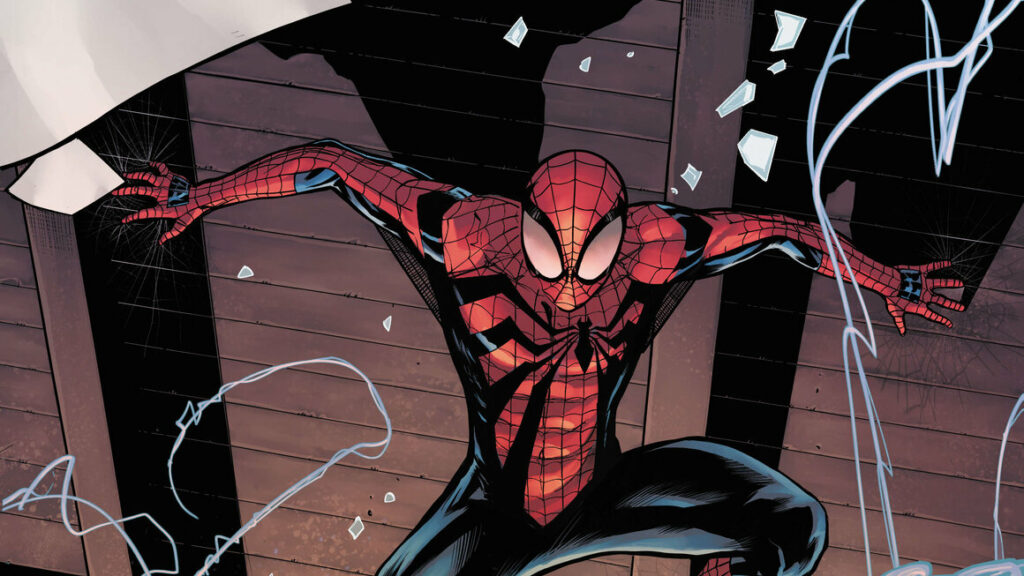 The Road to Dark Web
Support For Comic Book Herald:
Comic Book Herald is reader-supported. When you buy through links on our site, we may earn a qualifying affiliate commission.
Comic Book Herald's reading orders and guides are also made possible by reader support on Patreon, and generous reader donations.
Any size contribution will help keep CBH alive and full of new comics guides and content. Support CBH on Patreon for exclusive rewards, or Donate here! Thank you for reading!
Issues: Amazing Spider-Man #75 to #93
Following Nick Spencer and Ryan Ottley's 3+ year run on Amazing Spider-Man, a brain-trust of Spidey writers set up the "Beyond" era before Wells and Romita Jr re-launched the title. Wells, Kelly Thompson, Cody Ziglar, Saldin Ahmed, Patrick Gleason and Jed MacKay put significant focus on the Clone Saga's own Ben Reilly, setting the stage for the character's status quo and new codename, "Chasm", in the pages of "Dark Web." It's an uneven run, but probably the most relevant plot for this crossover.
If you only read one spinoff, make it Mary Jane & Black Cat: Beyond (2022) #1
because 1) it's very good and 2) writer Jed MacKay is returning to write the duo as part of a 5-issue miniseries in "Dark Web."
Issues: Hellions #1 to #18
If you want to know why I think Zeb Wells is a lights-out great pick for Marvel's Spidey writer, it's because of the miracle of Hellions. This is one of if not arguably the best series to follow the X-Men's House of X/Powers of X, a hilarious semi Suicide Squad riff that takes an impossible mutant cast and makes them extraordinarily compelling.
On top of that, Wells includes the "Goblin Queen" throughout the run on Hellions, including whether or not Krakoa will resurrect a clone such as her.
Issues: Amazing Spider-Man #1 to #8
Wells and Romita Jr.'s AMS is the "Core" series at the heart of this crossover, and some of the most required reading as a result, especially for questions regarding the status quo of Peter Parker and the Spider-Verse.
While solidly an X-Men summer event, this year's Hellfire Gala includes Moira X hijacking the body of Mary Jane Watson, and nealry using her to send Proteus into fits of reality-altering madness. Instead, Wolverine and Peter chase Moira/MJ out of the Hellfire Gala, and into the pages of Amazing Spider-Man #9.
Issues: New Mutants #25 to #28
This one's a bit tricky because "The Labours of Magick," a great arc by Vita Ayala, Rod Reis, and Jan Duursema does a fair amount of work to rehabilitate Madelyne Pryor, to the point that Illyana Rasputin deems it prudent to make her the queen of Limbo. Turning around and making her the "villain" of Dark Web has the potential to feel very at odds with this story without some interesting storytelling acrobatics.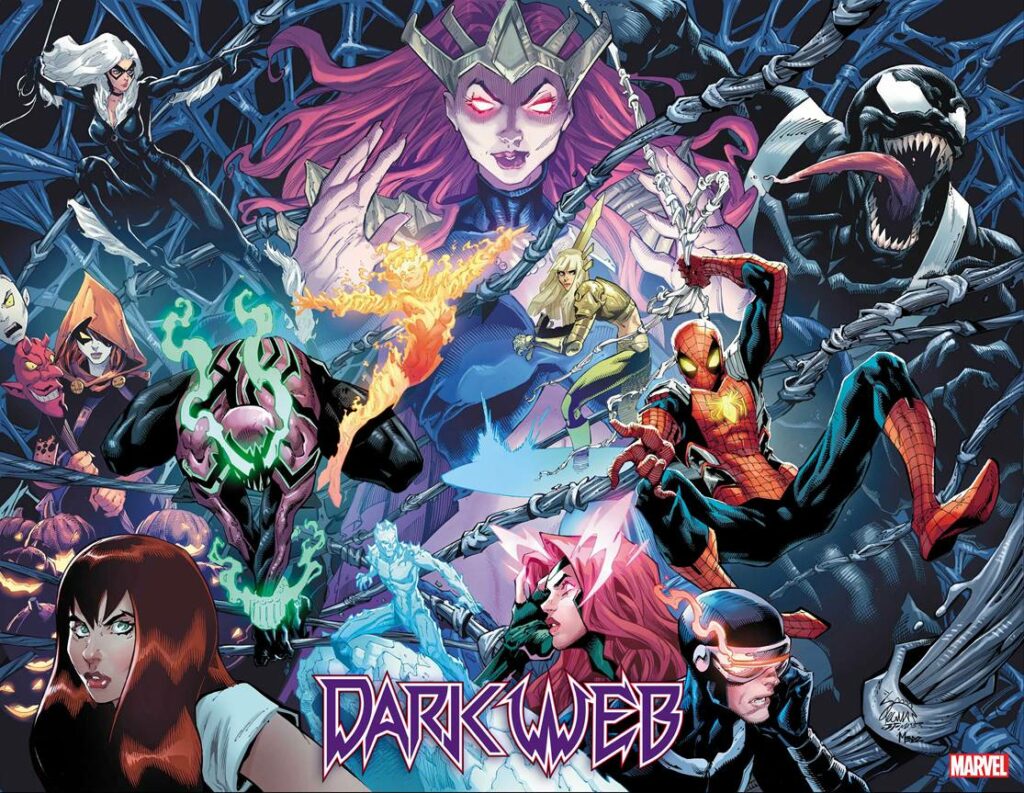 Dark Web Checklist Reading Order
FCBD '22
Venom #13
Amazing Spider-Man #14
Gold Goblin #1
Dark Web Alpha
Mary Jane & Black Cat #1
Amazing Spider-Man #18
Heroically Support Comic Book Herald!
If you like Comic Book Herald, and are able to donate, any small contribution will help keep CBH alive and full of new comics guides and content. Donate here! Or, support CBH on Patreon for exclusive rewards! Or you can even check out the CBH Merch store and get something nice with a small portion benefiting the site! Thank you for reading!