While the center of the DC Universe is full of deaths of the Justice League and Dark Crises that haven't ignited the fandom's enthusiasm, the full scope of DC Comics is quietly having a very good 2022. Between out-of-continuity Black Label projects, and some more off-the-beaten path in-continuity runs and limited series, I had a seriously hard time keeping my picks for favorites of the year to a reasonable number.
Catching up on the best DC has to offer in 2022 is a really good time, and really highlights the publisher's competitive strengths right now in terms of prestige limited series from top tier comic book creators.
Below you'll find my favorite DC Comics of 2022, updated throughout the year as new books catch my eye. If you're wondering about some of your favorites that didn't make the list, let us know in the comments!
Related:
Support For Comic Book Herald:
Comic Book Herald is reader-supported. When you buy through links on our site, we may earn a qualifying affiliate commission.
Comic Book Herald's reading orders and guides are also made possible by reader support on Patreon, and generous reader donations.
Any size contribution will help keep CBH alive and full of new comics guides and content. Support CBH on Patreon for exclusive rewards, or Donate here! Thank you for reading!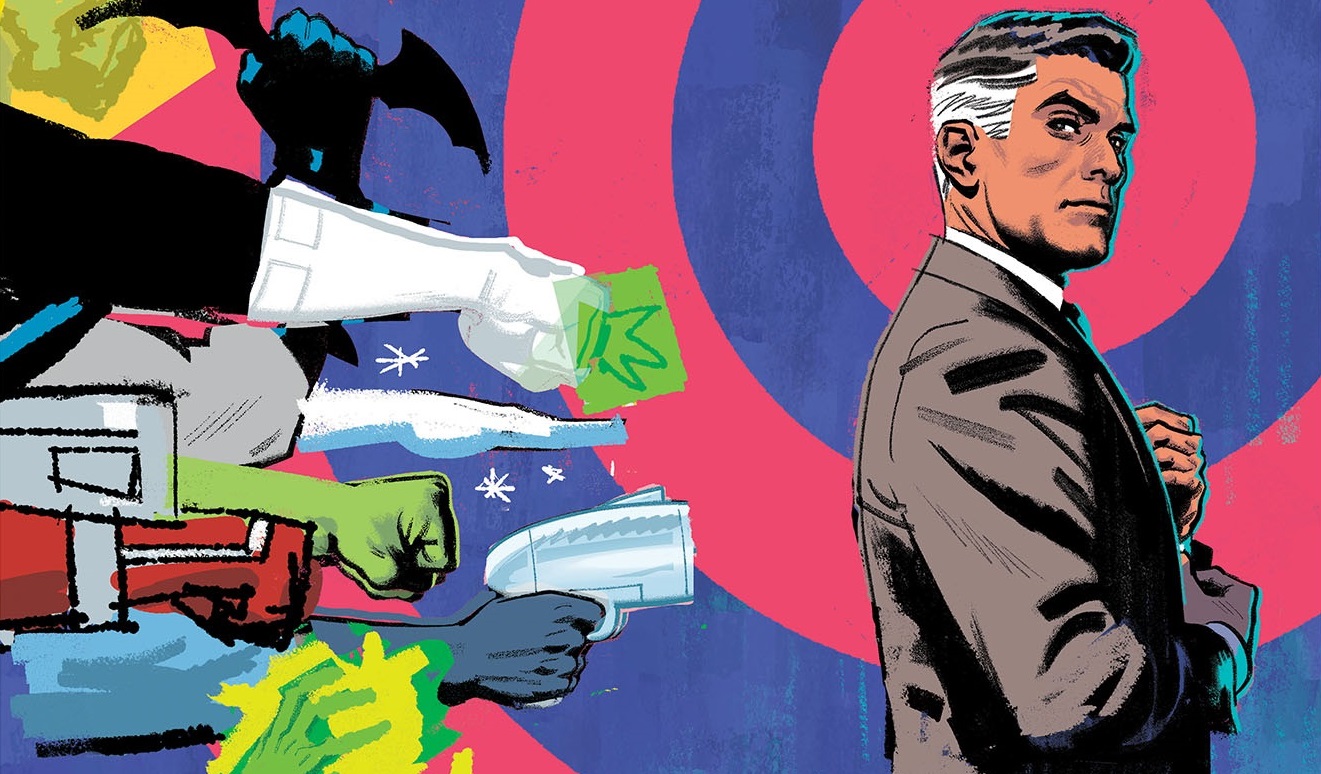 The only way a superhero noir starring Christopher Chance against the Dematteis/Giffen/Maguire Justice League International could surpass Tom King and Greg Smallwood's Human Target would be if comics-noir institution Ed Brubaker and Sean Phillips made the book. And even then… I honestly don't know.
King hasn't had a turn in the DCU this successful since Mister Miracle, and Smallwood's pop-art meets Dashiel Hammet stylings are some of the best in any comics this year.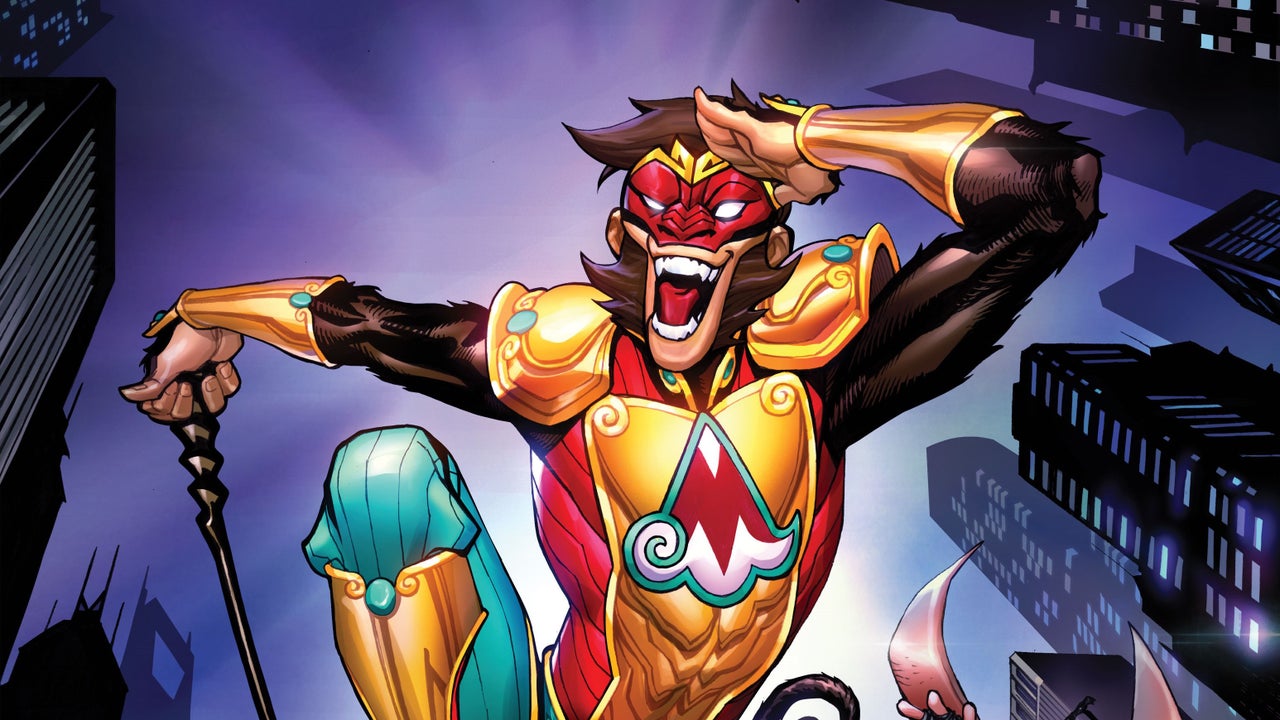 The most surprising thing about Monkey Prince is not that it's good – Gene Luen Yang is one of the best living comics creators – but that the series yet again finds a way to operate as a Gotham/Batman book that isn't about The Bat. It's a tried and true tradition in DC, from GCPD to Gotham Academy, but Monkey Prince might be the sneakiest stealth Gotham comic yet.
In a world where half of DC's comics output is Batman Universe, and it feels like 80% of Black Label books are Bat-adjacent, this could be a problem. But in the hands of Yang and Bernard Chang, it's welcome familiar background for a new Asian fable given life with color and vibrancy. It's a Gotham book that isn't defined by that fact: the perfect combination for an oversaturated market.
Alongside Human Target, Monkey Prince is one of the DC books that also fits onto my overall best comics of 2022 list, making it one of my favorite comics of the year, full stop.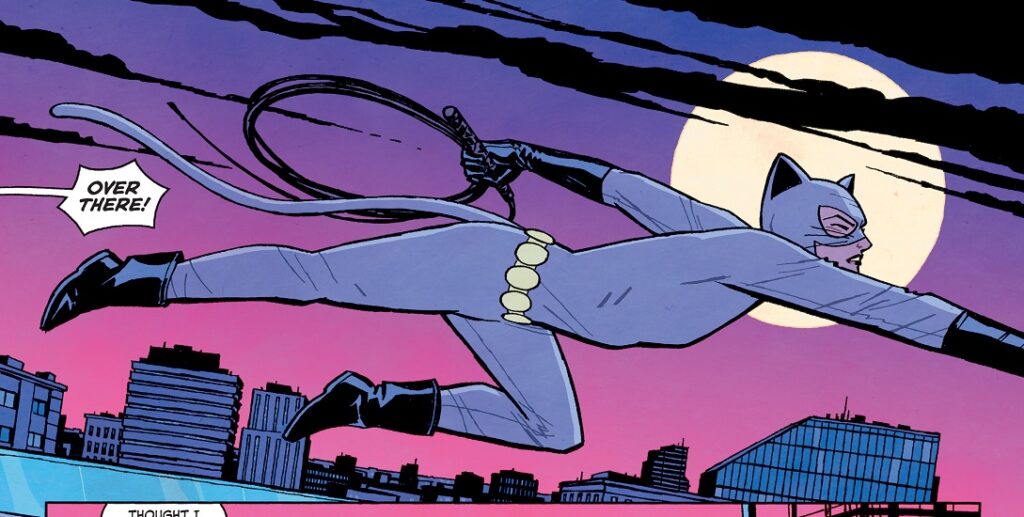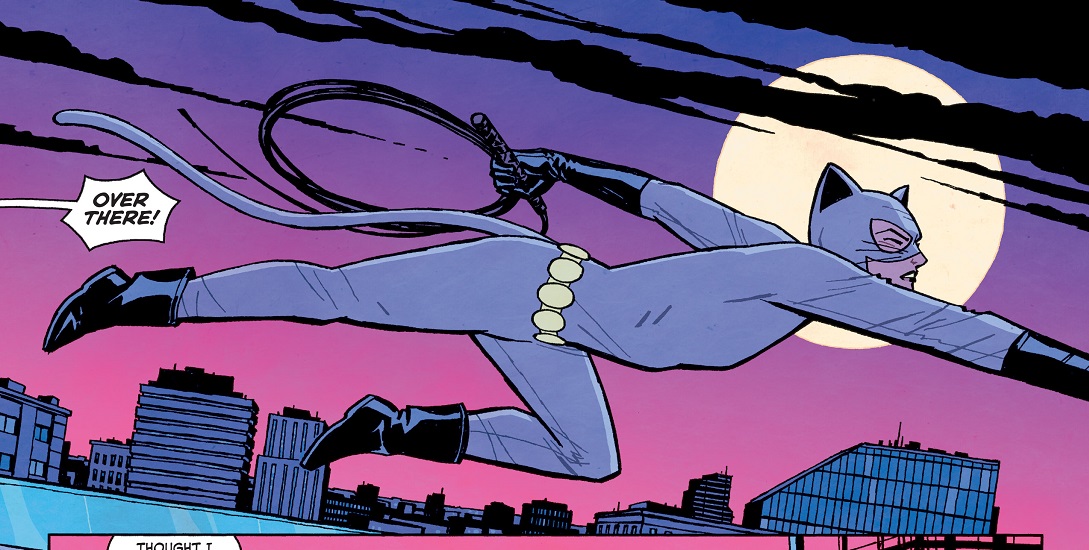 Cliff Chiang's do-it-all Black Label debut was one of my favorite comics of 2021 entirely on the back of the first issue alone, and unsurprisingly the series' continuation only cements the status of this work as an all-time great in the Catwoman canon. It's more than that, though, as Chiang's emotional, humorous, thoughtful work is a carefully considered portrait of the whole of Gotham, in conversation with everything from Dark Knight Returns to Selina's Big Score. It's a Catwoman story, yes, and a damn good one, but it's also the best look for Killer Croc, Barbara Gordon, Eddie Nigma and a host of other Bat-verse staples. Catwoman: Lonely City is destined for all time greatness.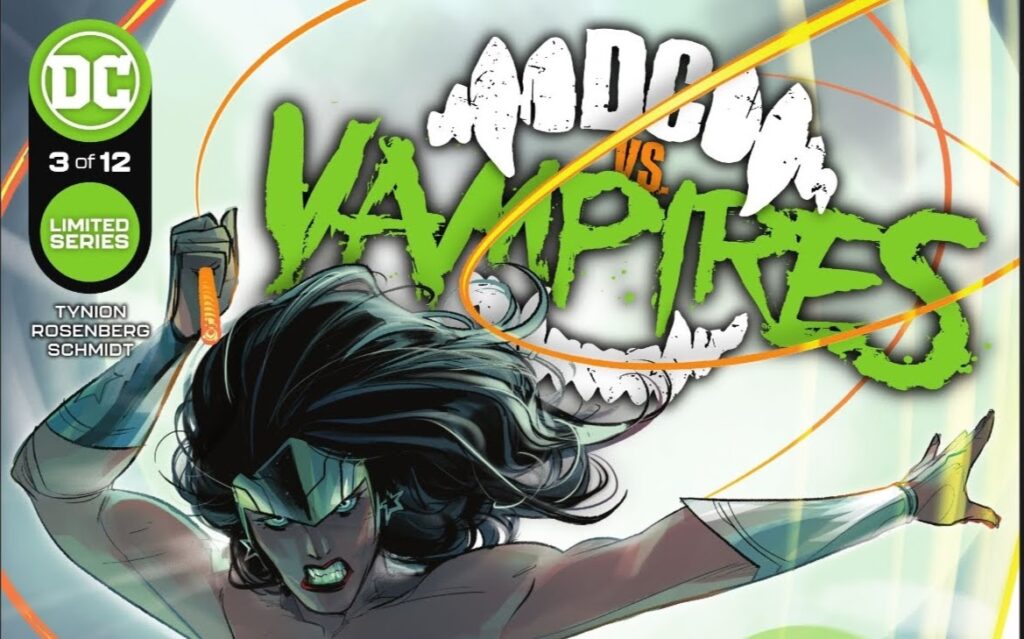 The latest in a long line of ridiculous horror genre mashups that have no business being this good (what's up Marvel Zombies and DCeased!), in DC vs Vampires, James Tynion IV, Matthew Rosenberg and Otto Schmidt merge Invasion of the Bodysnatchers (or, ya know, Secret Invasion) with a human vs vampire war to great effect. I'm glad it's designed as a limited series because surely the blood will run dry on this premise after a while, but with twelve issues and gleeful schlock horror this strong, there's nothing to worry about. Aside from that Justice Leaguer who's secretly a vampire.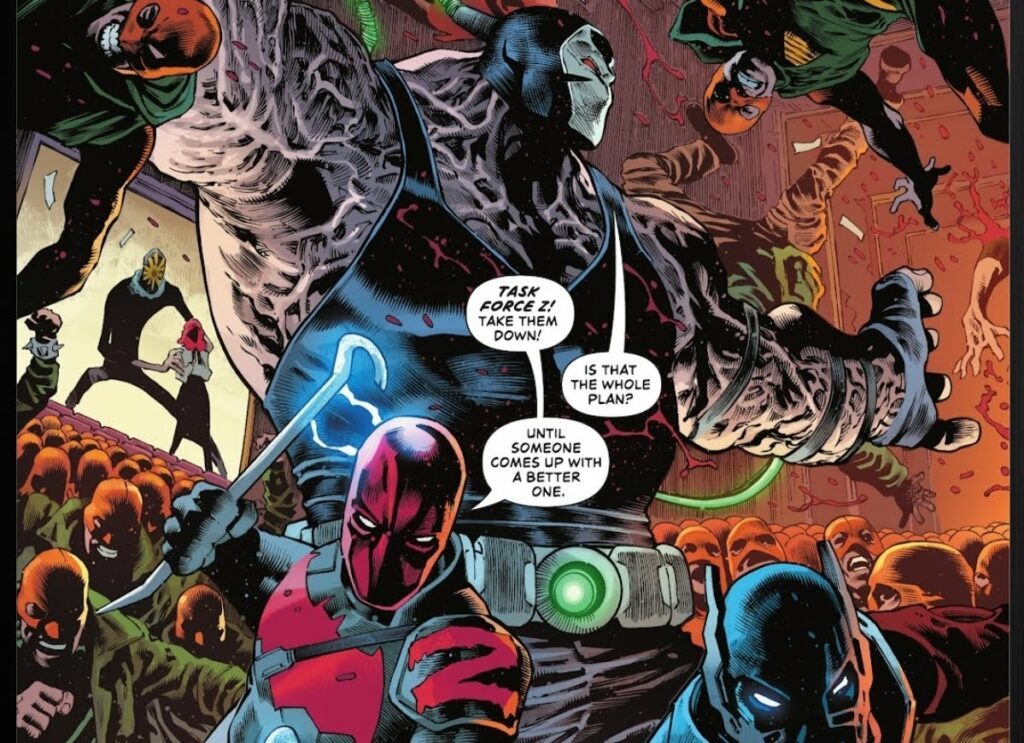 Speaking of horror genre mashups written by Matthew Rosenberg, Task Force Z feels like an out of continuity Suicide Squad meets Zombies riff, but the fact that it's an honest-to-goodness-this-appears-to-be-in-canon series is all the more exciting. Sometimes the pure creativity of how the action-figures are arranged is worth the prices of admission, and with characters involved like Red Hood, Bane, Arkham Knight, Mr. Bloom, Deadshot, and a host of others, Task Force Z is DC Comics horror action candy.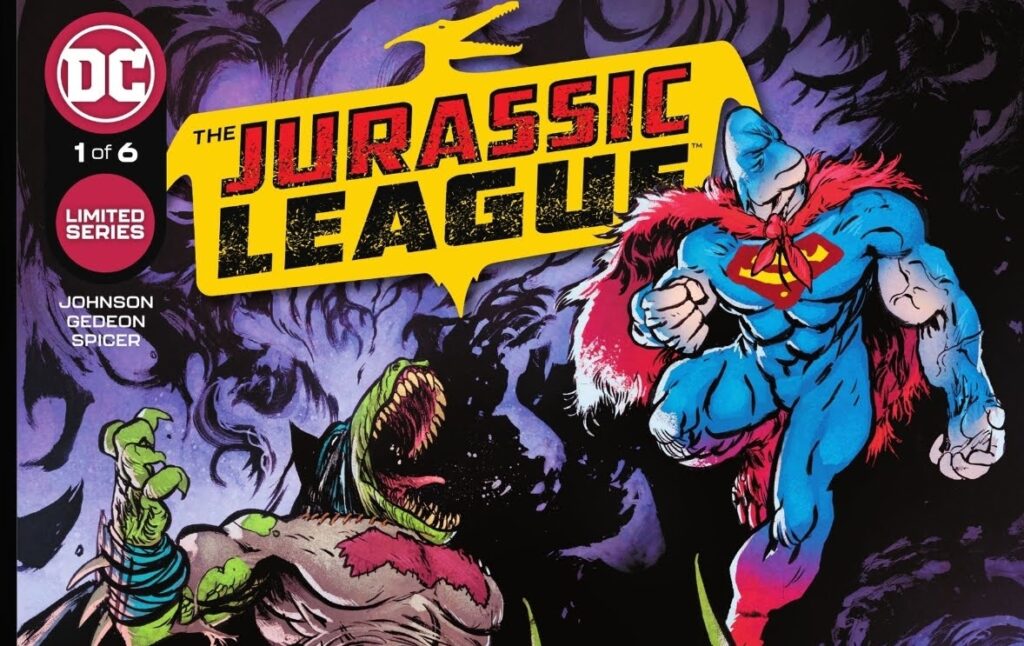 I'm not above admitting this comic was guaranteed a spot on my yearly favorites the moment it was announced. Like, short of beating me up and sleeping with my wife, there's little Jurassic League could do to get on my bad side. This is just pure dumb, blissful comics fun the way the old gods Kirby, Eisner, Finger, Simon and Raymond intended. It's a six issue mini from Daniel Warren Johnson, Juan Gedeon and Mike Spicer where the heroes and villains of the DC Universes are anthropomorphic dinosaurs. The Joker is a demonic dilophosaurus named Jokerzard. If this doesn't tickle your joy sensors, it's time for a tune-up at Robotics Inc.
The only conceivable concern here is that unlike most of his projects, the notorious DWJ doesn't also provide the art, but trust me, Juan Gedeon is more than up to the challenge, and with Spicer on colors it feels aesthetically of a piece with Warren Johnson's impressive oeuvre.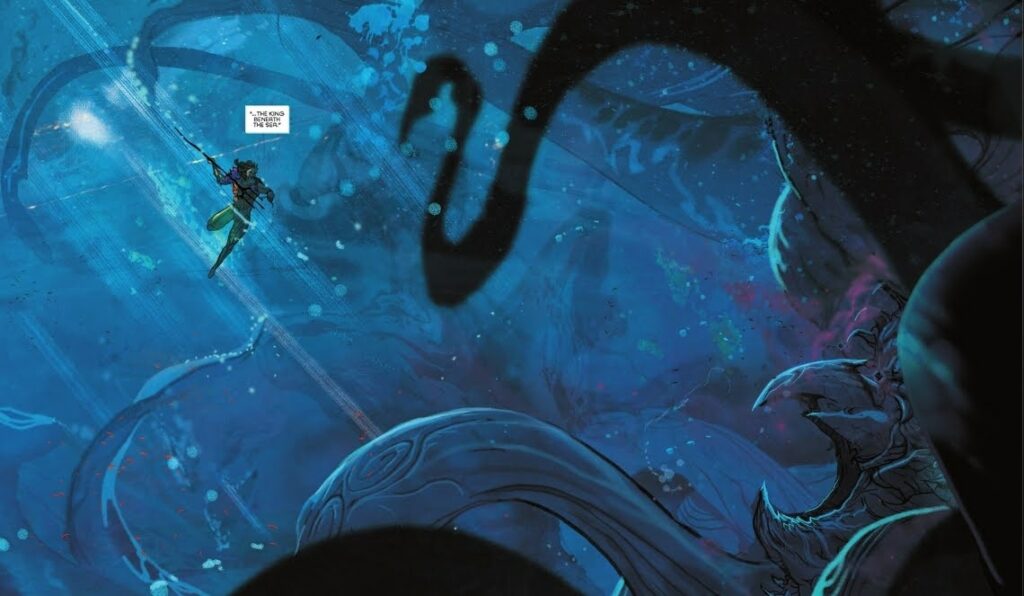 You're not going to believe this, but pairing three of the best working creators on a Black Label psychological horror merger of Aquaman and Michael Crichton's Sphere led to a pretty cool comic! One of the biggest holes in Black Label is superb work outside the Batman Universe, and Aquaman: Andromeda starts to fill in that empty space.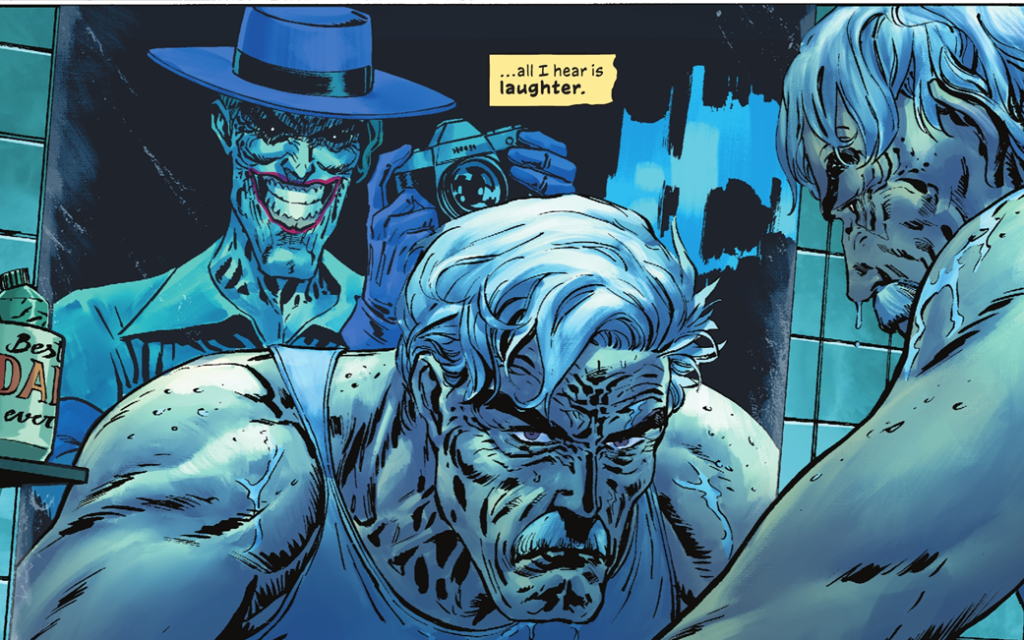 It's funny, for all the hoopla about James Tynion IV's exodus from DC's Batman to his creator-owned payday at Substack, the impossibly hot writer is still delivering plenty of the best comics in the DC Universe.
Tynion and team recognize that the best Joker stories withhold the spotlight from the Clown Prince of Crime until exactly the right moment, and here the lens instead centers on a freelance noir-detective Jim Gordon, serial killer families, and the apparent daughter of Bane. It's all firmly rooted in the post A-Day Batman continuity (when it appears the Joker blew up Arkham Asylum and killed a boatload of inmates, including Bane), but the story works quite well even if you're not following anything in the Tynion Bat-verse. So yes, it's The Joker, and the clown gets his moments and zingers, but this is a Gordon family book, a Gotham City book, and at the end of the day, one of my favorite DC reads for two years running.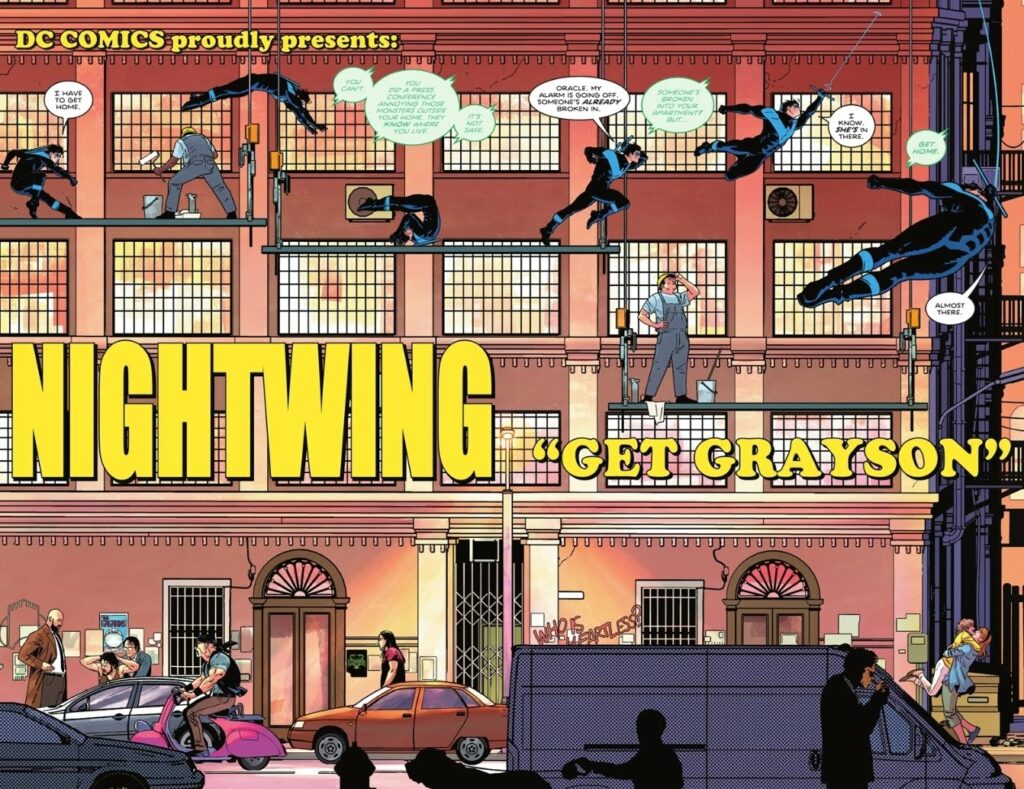 Tom Taylor and Bruno Redondo's Nightwing is a very solid superhero comic that feels like it could be an all-time prestige classic. It's not, but you have to appreciate Taylor and Redondo's efforts to get it there. It's the lite-beer equivalent of Hawkeye by Matt Fraction, David Aja, and Annie Wu, but that's just another way of saying it's an immensely consumable variation of my 11th favorite comic book of all time!

Ever since Alan Moore, Stephen Bissette, and John Totleben reimagined DC's creature from the swamp, and grandfathered in the idea of Vertigo Comics in the process, any Swamp Thing run has lurked in the shadow of the formative prestige horror superhero comic. It's a blessing and a curse, as the title inherently carries literary residue in its roots, but it also carries a weight of expectations.
Ram V and Mike Perkins feel like creators that understand this weight, respecting the legacy but smart enough to step outside its shadow with new characters, new ideas, and new perspectives. The success of Swamp Thing has never been about the Hollands and the Arcanes – remember "Anatomy Lesson
" – and with Levi Kamei, Ram V and Perkins are adding valuable, compelling new legacies to the DC Universe. Ram V uses the power of the green to dissect memory, culture and family, and Mike Perkins art (with Mike Spicer's colors) has never looked better, or felt freer to explore the limitations of the medium.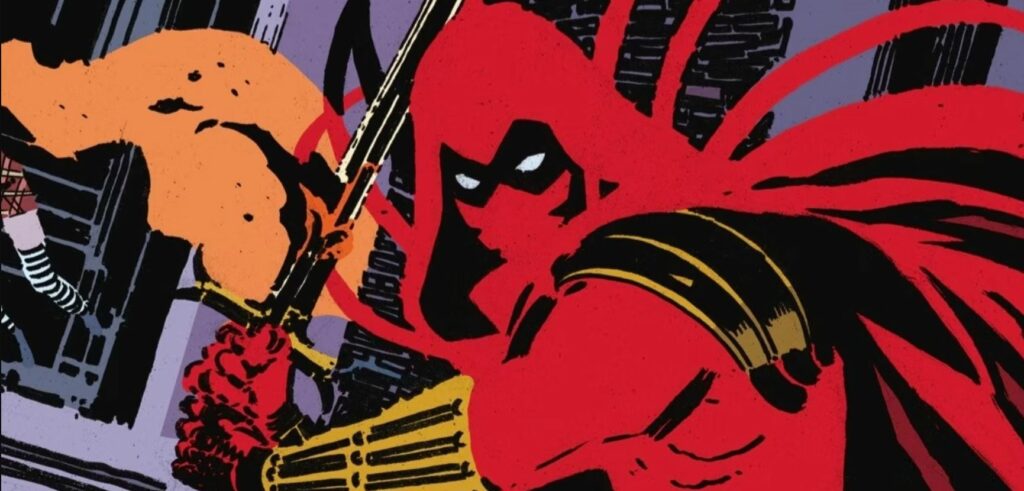 It's an absolutely bizarre twist of branding that this surreal, comedic and senses-warping miniseries isn't a part of DC Black Label, as Dan Watters, Dani, Dave Stewart and Aditya Bidikar are living up to the serious house on serious earth template of Morrison and Mckean
. Arkham City is weird in all the right places, whether it's the totally regular guy in a regular apartment eating regular pancakes Doctor Phosphorous, or the recurring ghost of Amadeus Arkham. This is a Batman-adjacent comic that understands the latter half of an asylum for the criminally insane, and the infectious nature of madness that permeates Gotham's fictions.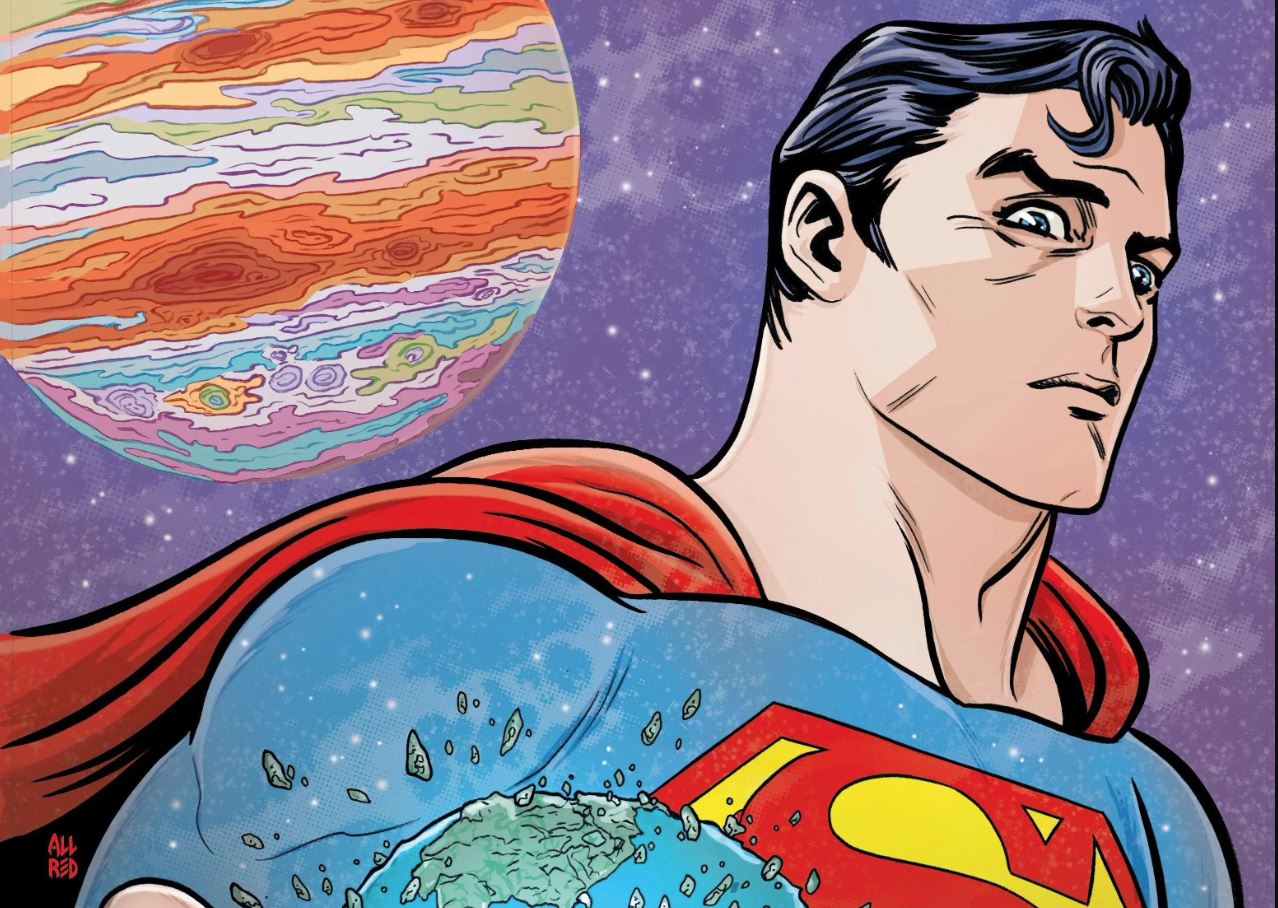 Mark Russell, Mike and Laura Allred's giant-sized Black Label epic is aiming for the heights of Darwyn Cooke's New Frontier
, or even Spider-Man: Life Story, and although I don't think it quite gets to that level, it's certainly wonderful ambition and execution. "Space Age" is a look at a Superman origin that kicks into overdrive with the assassination of President Kennedy, and uses the political tumult of America through the decades for a modern meditation on hope, doomed planets, and heroism. Russell's brand of satirical anthropology has high points like The Flintstones or Billionaire Island, but I'm consistently impressed when he strips away the satire and reflects more earnestly on the heart of the humanity. The inevitable entry into DC's classic canon is a DC Universe story with a Superman center, with some of the best insights into why we keep fighting when all seems lost I've read in Superman comics.
Honorable Mentions: Suicide Squad: Blaze, Trial of the Amazons, Aquamen, Mister Miracle: Source of Freedom