2021 is a recovery year for DC Comics, emerging from the final fumes of DC Rebirth, Death Metal
, and the Dan Didio editorial reign, with a unique opportunity to carve out a new vision for the publisher. The year began with the two month "Future State" timeline, before segueing into a wide variety of series relaunches and creative turnover in DC's Infinite Frontier.
The sheer amount of change makes this year a little more difficult than previous years in determining best ofs and entrance points, but honestly, it also makes for one of the most interesting lineups DC's had in a few years.
Below you'll find the best DC Comics of 2021, updated throughout the year as new comics are released and I read new favorites!
Related:
Support For Comic Book Herald:
Comic Book Herald is reader-supported. When you buy through links on our site, we may earn a qualifying affiliate commission.
Comic Book Herald's reading orders and guides are also made possible by reader support on Patreon, and generous reader donations.
Any size contribution will help keep CBH alive and full of new comics guides and content. Support CBH on Patreon for exclusive rewards, or Donate here! Thank you for reading!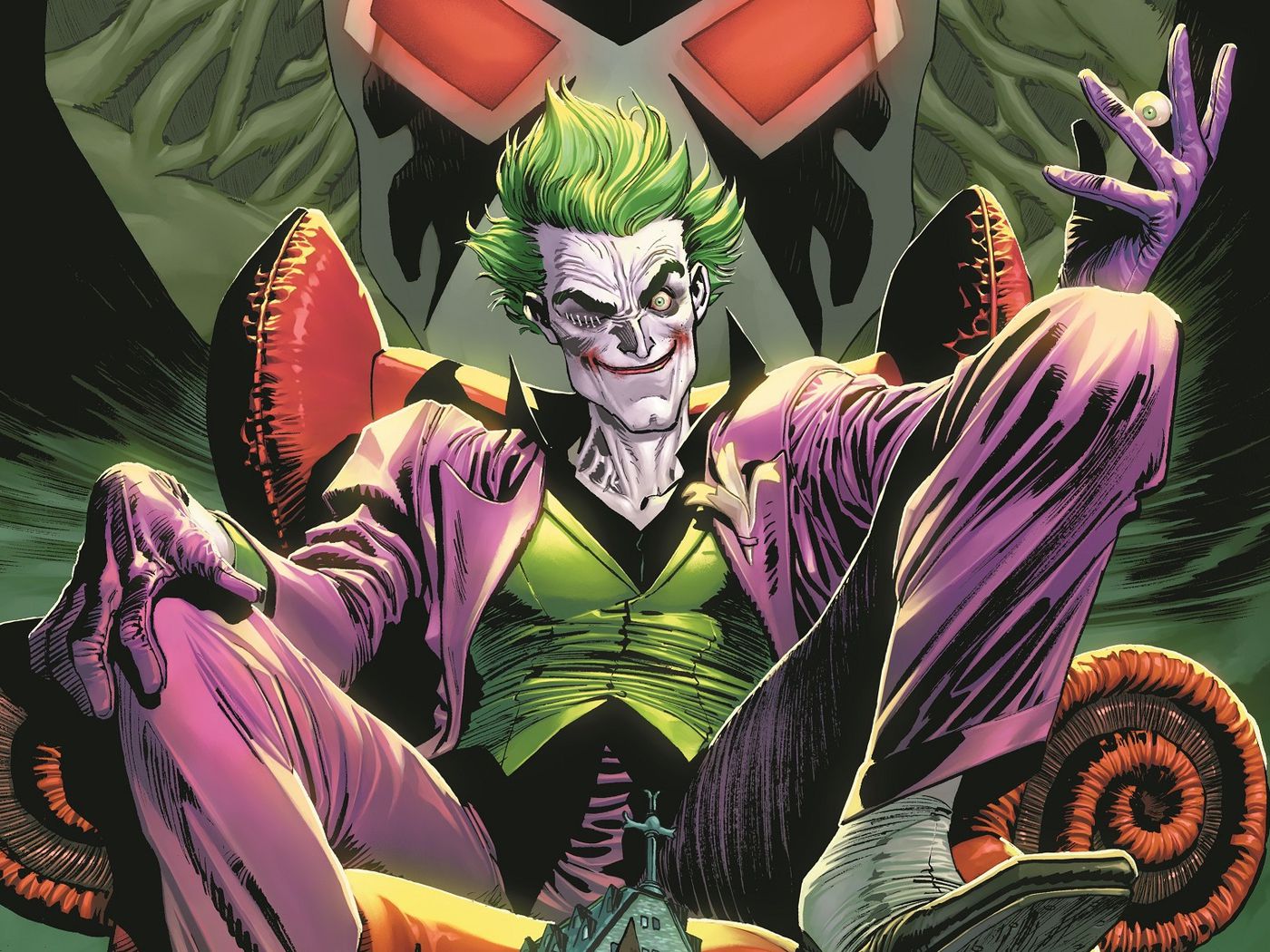 To say James Tynion IV is having a moment is an understatement. When Tynion was announced as the next Batman writer after Tom King's not-quite-100 issue run, it felt a bit like a tentative stopgap with one of DC's most reliable regulars and disciple of DC mainstay Scott Snyder. Now, it's clear it was a prescient passing of the torch to arguably the *best* writer of American comics in 2021.
Since taking over Batman, Tynion has delivered "Something is Killing the Children
," "Department of Truth
," "Wynd
," "The Nice House on the Lake," and the horror anthology "Razorblades" (with Steve Foxe). My full best of 2021 list basically requires a category *just* for his works. Oh, and not by accident, his post "Joker War" Batman has offered the best take on Gotham since *at least* the "Wedding of Batman and Catwoman."
For my money, the most fascinating thing about this era of Batman is Tynion's willingness to truly create new characters for the shared universe. Given the history of publishers taking advantage of creators, there's been a deliberate resistance to giving away the best ideas, but Tynion is in such an inventive space it hasn't mattered. Whether or not you're in love with Punchline, Clownhunter, Ghost-Maker and the like, the mainline title simply feels *fresh* in some thrilling ways.
Yet, it's Tynion's work with Guillem March on "The Joker" that stands out to me as the best of the bunch. Post Joker War and Infinite Frontier #0
, the clown prince of crime is the world's most wanted criminal (even more so than usual), and former Gotham Police Commissioner Jim Gordon is put on the case to track him down. The noir-ish take on DC's underbelly outside of Gotham is brilliant, tense, and gripping, as is the decision to predominantly focus on The Joker through the impact of his evil on the Gordon family.
Speaking of Tynion, I can't remember the last time a first issue had an approval rating as high as the first issue of the eight issue Black Label series, The Nice House on the Lake. It seems like every single critic I respect *adored* this series debut with a fervor I really don't think I've seen since Tom King and Mitch Gerads on Mister Miracle
. They're not wrong either, as The Nice House on the Lake is a stylish reimagining of the apocalypse, with Alvaro Martinez joining Tynion's The Department of Truth artist Martin Simmonds as yet another disciple of Bill Sienkiewicz blending the lines of comics and reality.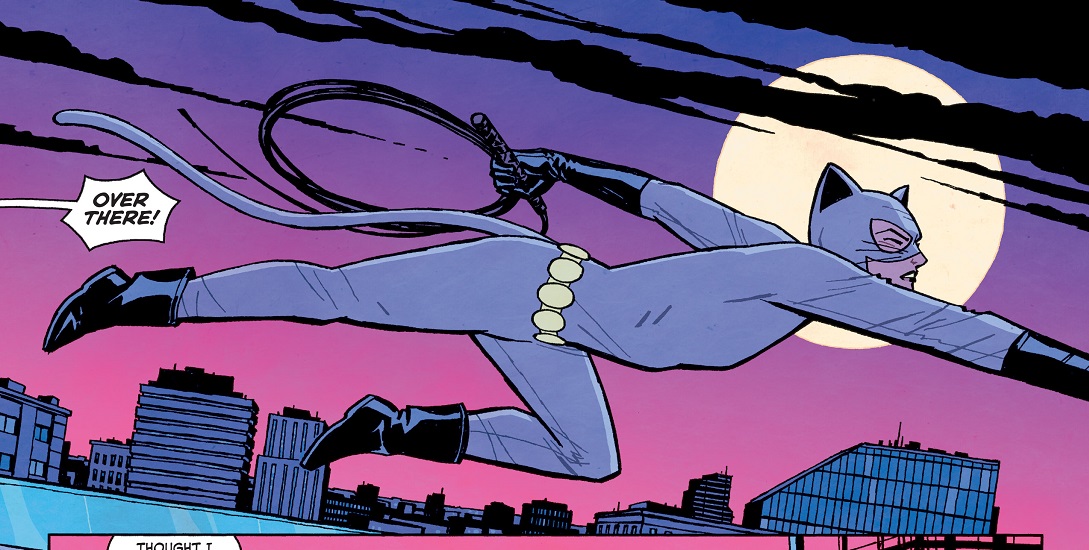 My favorite DC Black Label launch of 2021 is Cliff Chiang's vision of a future for Selina Kyle and Gotham City, inevitably seen as a response to Frank Miller's The Dark Knight Returns
 but with a flavor all its own. After long runs as the artist on works like New 52 Wonder Woman and Paper Girls, Chiang strikes back here doing nearly everything in "Lonely City," writing, drawing and coloring the work.
Between this and characteristically strong work from Ram V, it's a good year to be a Catwoman fan.
For more, check out my interview with Cliff Chiang!
I have a confession: I don't get Dan Watters and Dani's Coffin Bound
. I respect it, and I appreciate it, but I definitely do not get it. Which is a shame because I have it on good authority from my own insecurity that all the cool kids certainly love this Image Comics book!
Fortunately, Watters and Dani team-up with the Coffin Bound team of Brad Simpson and Aditya Bidikar to tackle Gotham City in the wake of Joker's assault on Arkham Asylum. All Batman's most mentally unstable villains – at least those that didn't die in the Joker's attack – are now loose as Gotham descends into a new Arkham City.
That? That I get.
Watters and team approach the the familiarity of Batman's rogues gallery through the lens of a Psychologist working with the GCPD, inviting comparisons to a Gotham Central that's even more on the fringes, and with a much healthier dose of righteous 90's nostalgia.
The gap between the announcement of John Ridley's perspective on the DCU and the actual oversized physical Black Label books was so large that it feels like a small miracle that the content actually lived up to the hype. Remarkably, all that potential of Academy Award winning screenwriter John Ridley taking on the DC Universe is actually met, with a fascinating exploration of the role of race, social status, and class in the well worn superhero comics landscape.
Guiseppe Camuncoli illustrates what is effectively a series of 5 biographies from the POV of Black Lightning, Mal Duncan, Katana, Renee Montoya and Thunder (the daughter of Black Lightning). This is DC's Marvels, but if Busiek and Ross were more interested in society than supes.
NK Jemesin and Jamal Campbell's Far Sector is an instant classic, finally concluding this year with the best Green Lantern story in years. On one hand, the introduction of Jo Mullein is the kind of starmaking character entrance that should permeate the shape of DC's Green Lantern mythos for years to come, and on the other hand, it would almost be better if Jo wasn't wasted the way Jessica Cruz, Simon Baz, and arguably even John Stewart have been in the many decades of occasionally tepid Green Lantern ongoings.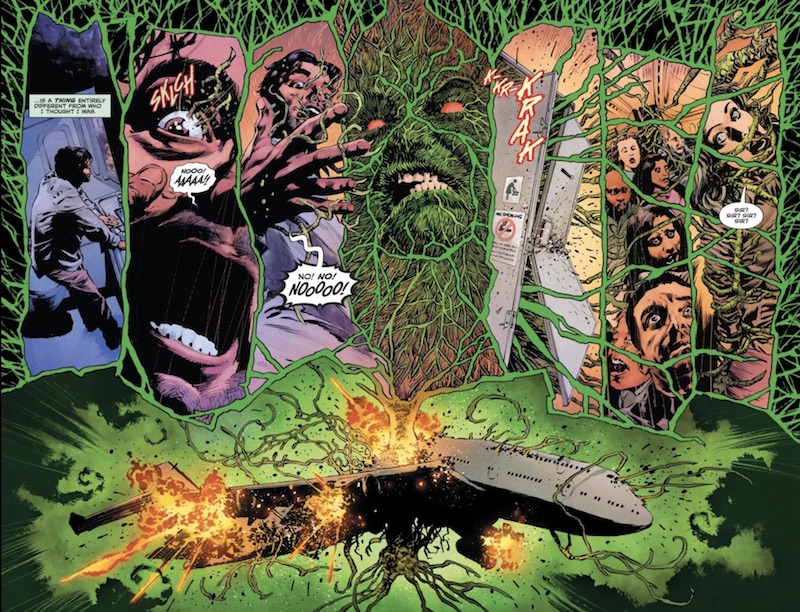 Ram V is one of my favorite writers in comics right now (These Savage Shores, The Many Deaths of Laila Starr, Blue in Green are all must reads!), but I don't think he's had the standout Big 2 work to quite make him the household comic fan must-buy he should be. That's changing with Swamp Thing, a wonderful limited series with Mike Perkins and Aditya Bidikar.
Ironically, Ram V's work on Catwoman is every bit as good, but it's the use of Future State as a launching pad for Levi Kamei's role as the new DC Swamp Thing that feels truly special, like we're at the start of a special creative genesis. Swamp Thing feels like a work very much in conversation with the character's legacy (particularly Alan Moore's), but building towards something we've never seen before, and that's exactly what shared universe comics should do.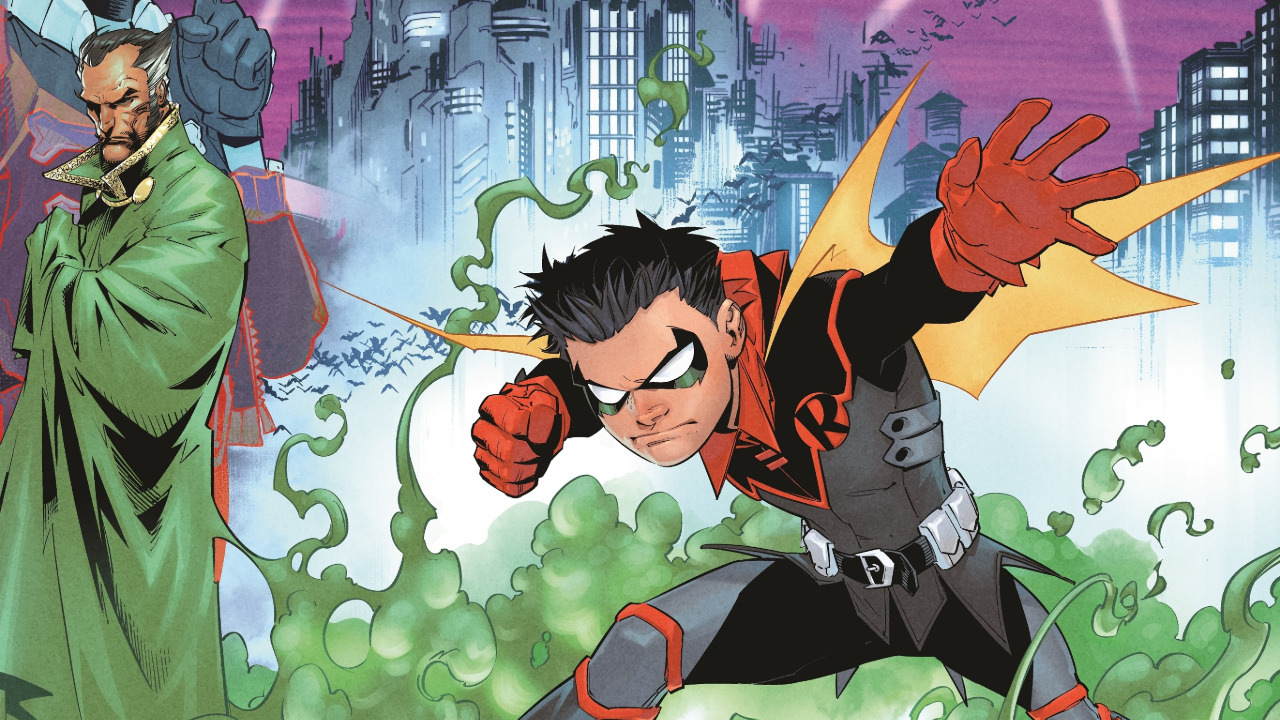 DC Rebirth ensnared Damian Wayne, son of the bat, in the very charming Super Sons
, but after five years of the World's Tiniest, it's time for a new look for Damian. Joshua Williamson and Gleb Melnikov take Damian out of Gotham and into a League of Lazarus Hunger Games esque assassin tournament to wash off the battering of Tom King's City of Bane
. Easily one of my favorite surprises from DC in Infinite Frontier.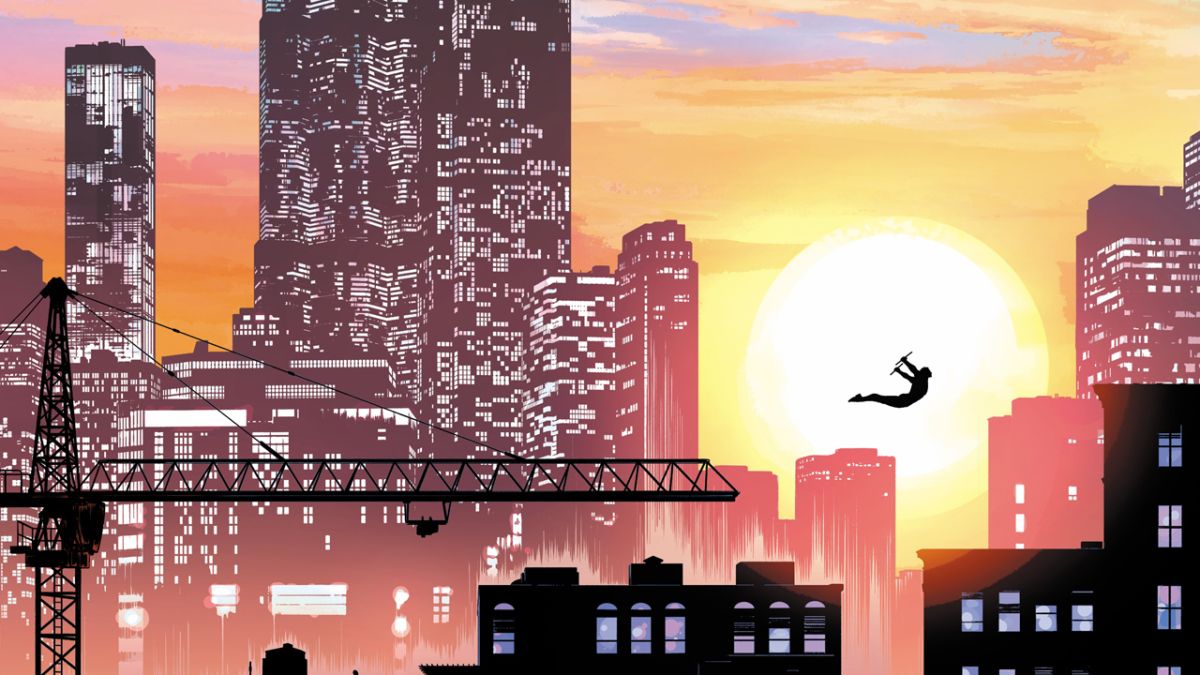 If we're being honest, the bar for a beloved Infinite Frontier Nightwing relaunch was remarkably low. After literal years of wandering the wastelands with the lost memories of Ric Grayson, Tom Taylor and Bruno Redondo return Dick Grayson, Nightwing, to Bludhaven and the familiar challenges of Nightwing's past. The difference this time is that after the death of Alfred in "City of Bane," the bat-family father figure leaves Dick an immense fortune, and now it's up to him to solve the problems of Bludhaven with tremendous wealth.
It's an interesting set-up, and Tom Taylor brings precisely the same level of heart and human empathy to Dick Grayson as he's done across both the DC and Marvel universes for years now. The real star, though, is the style and flair of Bruno Redondo and Adriano Lucas, capturing a unique blend of David Aja's Hawkeye and Chris Samnee's Daredevil.
I put off checking out Infinite Frontier Wonder Woman for a long time. I really wanted to love the G. Willow Wilson and Mariko Tamaki runs, but was never especially enamored with either (despite loving both writers!). After the alleged starring role in the hypertime chaos of the tremendously disappointing Death Metal, what would make this era of Wonder Woman any different?
In the hands of Becky Cloonan, Michael W. Conrad, and Travis Moore, the answer is to mix up Diana's mythology, landing her in a mystery of Norse gods instead of her usual Amazons and Olympians. Maybe it's just the concerning amount of God of War I've been playing lately, but it's thrilling to watch Diana navigate the Aesir and Vanir with fresh eyes, familiar but dramatically different from the Asgard of Marvel's Thor-verse. In addition to the change of realms, Wonder Woman is also full of just the right amount of surprise DC Universe cameos and intrigue.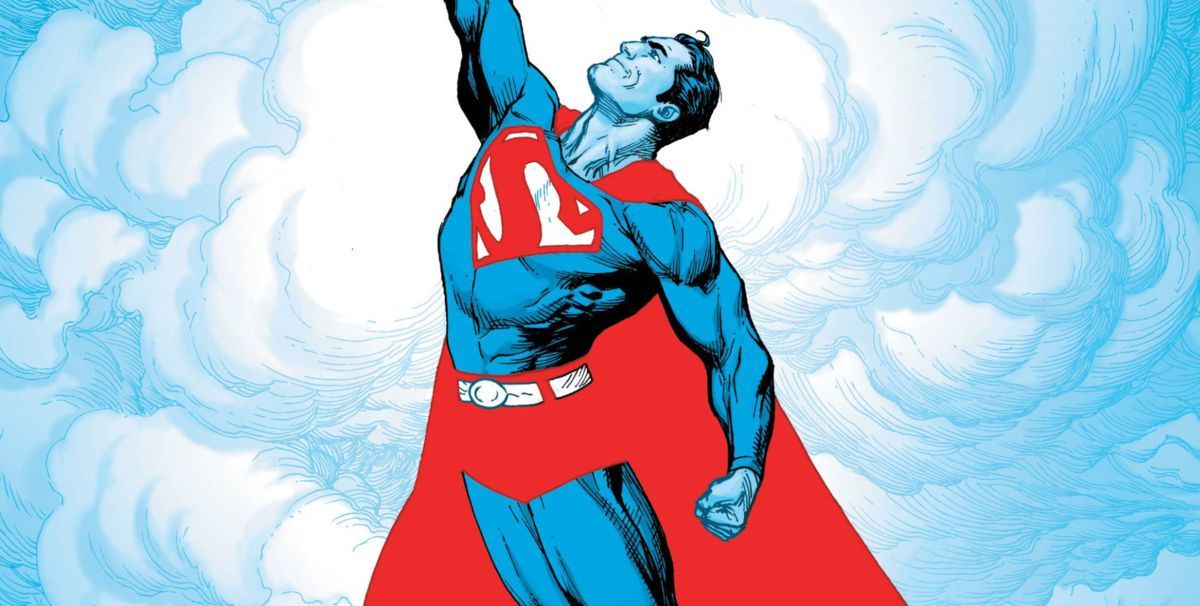 I'm generally skeptical of the surge in "color" based anthology comics (Harley Quinn: Black, White & Red, or Marvel's Wolverine Red White and Blood), but Superman: Red & Blue is a standout exception. It's riveting to watch rotating roundtables of excellent comics creators take their shot at a 10 page short Superman story to match the character's impossibly rich & iconic legacy. The anthology format works wonders for Superman, a character with such a depth of mythology and thematic resonance to work with.
There's a lot of great work throughout the collection to date, but standouts for me so far include the Coffin Bound
 creative team with a Mxyzptlk story, James Stokoe with classic Silver Age Superman sci-fi, and Daniel Warren Johnson's "Generations." Truly, though, there are far more hits than misses, and the nice thing about anthologies for Superman is you're not stuck with a creative team you don't like! My main criticism is I'd like to see more from the Superman family/mythos, as the Chuck Brown and Denys Cowan take on Val-Zod is a nice surprise in the bunch.
Grant Morrison's "last" DC Comics work, a four issue miniseries starring an aged Superman and a reformatted Authority, is a fascinating capstone on a glorious career writing Supes. I love the decision to focus on a post-peak Superman, to reflect on how the Justice League have helped and failed the world in equal measures over the decades, and to consider a passing of the torch as Superman moves from unbeatable brawler to team-assembler and strategist.
Mikel Janin gets to graduate from gorgeous Batman art to gorgeous and regularly strange Fort Superman work, as Morrison calls back to favorites like Natasha Steel, Ultrahumanite, and the New Gods.
Honestly, though, the best writing you'll find on the subject matter comes here, from David Mann's piece on the full history of Morrison and Superman!
I'm pretty endlessly interested in new futures for Shilo Norman, the successor to Scott Free's "Mister Miracle" mantle from Jack Kirby's New Gods. Apart from Kirby and Grant Morrison's work on Seven Soldiers, there isn't a heckuva lot of material though! Shilo's story gets a new spin through Future State and now into a six issue miniseries.
Brandon Easton does interesting work here exploring Shilo as an individual, and specifically as a black celebrity whose skin color isn't known by the adoring fandom of the greatest escape artist show on earth. Fico Ossio and Rico Renzi give "Source of Freedom" an explosive vibrancy, making it truly one of the most spectacular visual spectacles across the DC line right now.
Honorable Mentions: Static Shock: Season One, Batman, Catwoman, Titans Academy, Crush & Lobo, Batman: Urban Legends, Rorschach