Since 2013, I've been putting together mid-year and start-of-the-year guides to the best ongoing comics for new fans, collectors, and first (second, third…) time readers. As we begin 2015, though, I feel a need for a change to the approach, largely because 2014 marked the year I largely stopped collecting ongoing comics on a weekly basis.
This is sacrilege for an alleged comics fan (like saying "I just tune in for the playoffs" to a Ditka's full of Bears fans; although this year that's actually a pretty good one). There are basically three levels of comic book fan. You have the "fan of the movies" who saw Guardians of the Galaxy five times this summer but couldn't (yet) tell you an Abnett from a Lanning. Then you have the "wait for the trade" brigade, the patient comic book readers who simply wait until complete story arcs are wholly composed as trades (some will want to call these graphic novels; they will be wrong, but that is their right as a wrong). And finally you have ongoing local comic shop loyalists, the true fanboysandgirls who buy issues from their pull list weekly. As in every week. Every Wednesday as a matter of fact.
About three quarters of the way through 2014 I consciously slid from the final level back to the "wait for the trade" brigade. Again: sacrilege. Nonetheless, I found that weekly comics were starting to feel like a chore – like a week's worth of assigned homework I just didn't have time for – and that it was both 1) taking up way too many shoeboxes in my life and 2) keeping me from reading all sorts of great trades and Marvel Unlimited stories I'd enjoy just as much.
So, with the exception of Marvel's Axis tie-ins (The things I do for you all) and the occasional publisher requested review, I moved on from ongoings in 2014.
I haven't looked back once.
Support For Comic Book Herald:
Comic Book Herald is reader-supported. When you buy through links on our site, we may earn a qualifying affiliate commission.
Comic Book Herald's reading orders and guides are also made possible by reader support on Patreon, and generous reader donations.
Any size contribution will help keep CBH alive and full of new comics guides and content. Support CBH on Patreon for exclusive rewards, or Donate here! Thank you for reading!
It has been a uniformly positive decision, and I'm certain my comic book consumption is up as a result. With that in mind, the 2015 guide to collecting comics will be a little different.
Instead of looking at the best ongoing comics for new readers, I'll be highlighting the best collected trades from the last 1-2 years for new readers. You'll see a slight amount of overlap with previous best of lists, and inevitably way too many Image books (they've been on a roll, what can I say?), but ultimately is a great baseline to get you caught up with the best of the contemporary comics scene.
Best Trades to Catch Up on Right Now! (My Favorites)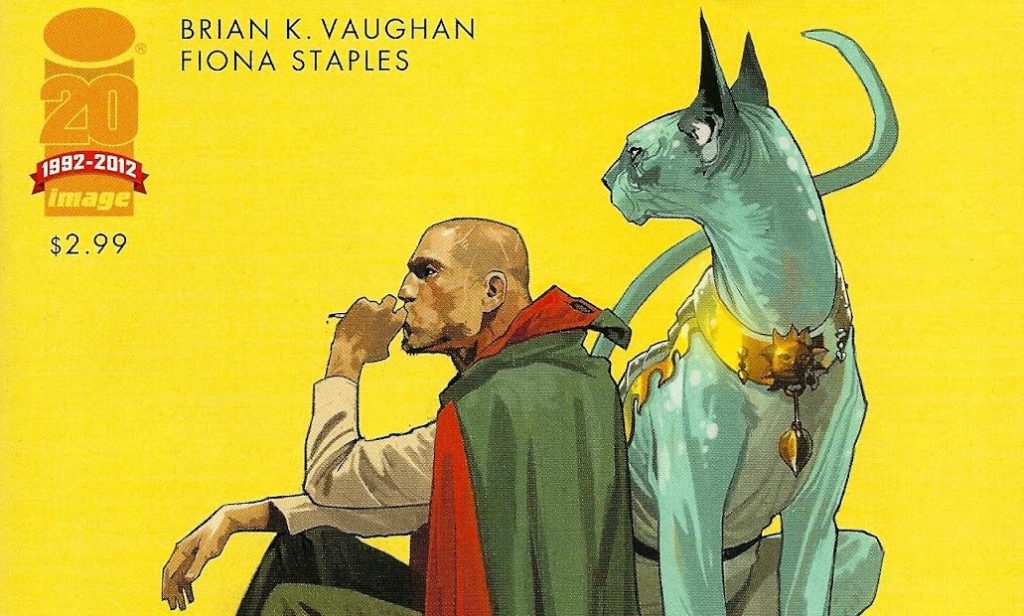 Saga
There are a handful of books on this list that are going to be on virtually every "best of" list from the last 2-3 years, and Saga is probably the leader. This is well deserved as Brian K. Vaughn and Fiona Staple's space opera is easily one of the best comics this decade and will inevitably make its way into the canon of "best comics of all time" lists.
What makes Saga so great? For most, it's a clever twist on Romeo and Juliet (in space!), blending all the best elements of romance, parenthood, Star Wars all with a mature sense of humor. For the all ages in the audience, don't let me undersell that final point: Saga is for mature readers, and features violent deaths, graphic TV head flashbacks, and literal sex planets. All in all, it's one the best new universes in comics, and another gem from Brian K. Vaughn, a top 10 comic book writer in the 2000's.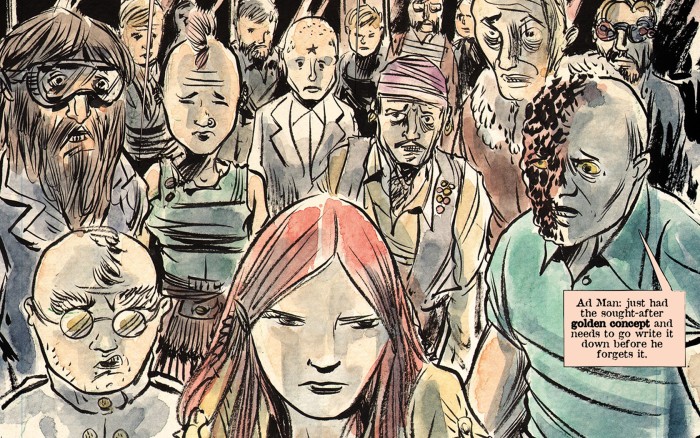 Mind MGMT
There are a lot of books on here that I loved reading, but nothing tops Mind MGMT from Matt Kindt and Dark Horse Comics, and frankly it's not even close.
I could wax poetic about Mind MGMT for days (and, on occasion, have) but Kindt's super spy story is so complex and creative and uniquely suited for the comic book form, that I've never been more impressed holding any individual book in my hands. If you take nothing else away from this guide: Read Mind MGMT!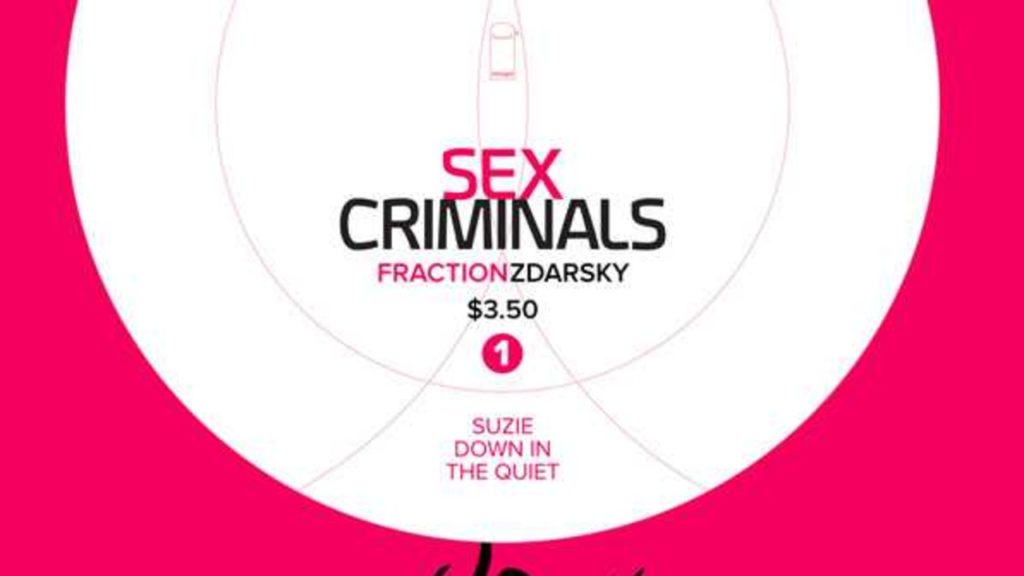 Sex Criminals
Not to be all "I saw Broncho at Schuba's in 2012 before 'Class Historian' started storming the Alt Nation airwaves" but I totally called Sex Criminals. I was extremely excited for this series to hit based on 1) Matt Fraction's general excellence on books like Invincible Iron Man and Casanova, and 2) Chip Zdarsky's hilarious proposal for a Watchmen sequel.
Lo and behold, Sex Criminals is the funniest comic book I've ever read, and a surprisingly sweet and honest look at love stories and relationships. The first arc is essentially flawless, and the second arc has taken some unexpected turns to keep things interesting.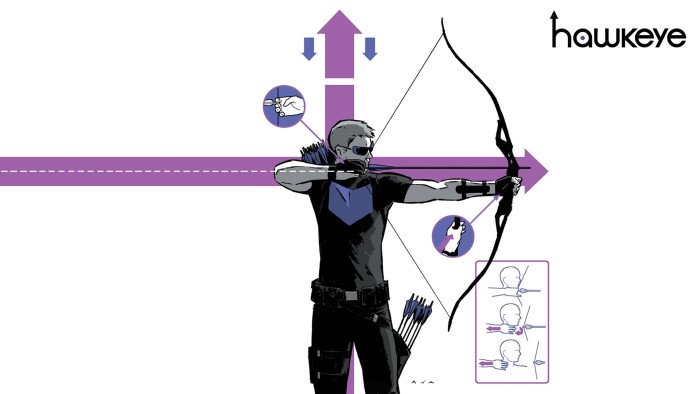 Hawkeye
Speaking of Fraction, his Hawkeye series with David Aja is arguably the strongest "superhero" comic of the decade, at least from the big 2 of Marvel and DC Comics. I was talking to a lawyer at a wedding party the other week who for one reason or another had to read a number of Hawkeye issues for a case he was working on (what a gig, I know!). He couldn't get over how mature and artistic the comic was. Hawkeye is the comic you show to your English-Lit friend who mocks your obsession with dudes in tights.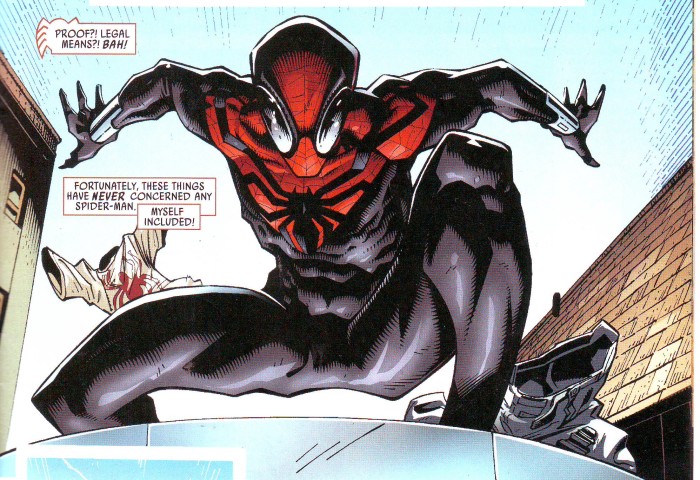 Superior Spider-Man
What if Doctor Octopus was Spider-Man? It's the kind of oddball fan fiction that is typically met with a smirk and a smattering of intrigue. Yet for 31 glorious issues, Dan Slott and Ryan Stegman delivered this wackadoo twist on the world of Peter Parker, with a truly superior Spider-Man.
This comic shot such a much needed breath of life into the world of Spidey that by the time it concluded fans had swung from "How could you do this??!!" outrage to "Wait, does Superior Spidey really have to go?" embracement. A great bold swing from Marvel that's worth enjoying in its entirety.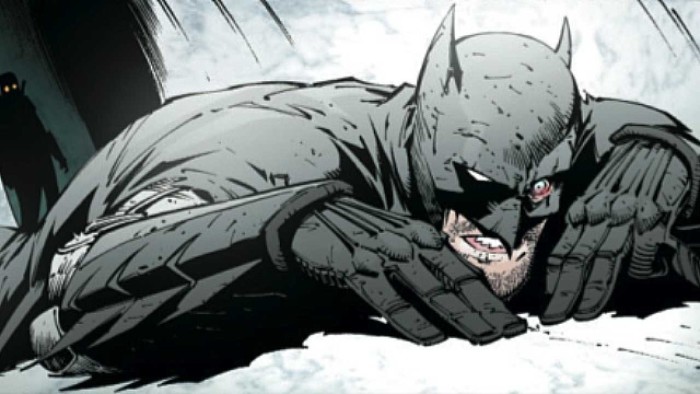 Batman
It's pretty amazing what Scott Snyder and Greg Capullo have done in 3 years with Batman. Science tells us that Batman is the single biggest superhero in the world (Source: Science) so it stands to reason that there's going to be a lot of pressure to deliver great stories for the character. Snyder and Capullo have crafted classic story arc after classic story arc, from the all-time great Court of Owls, through the singularly fantastic Joker story in "Death of the Family."
If you like Batman, or think you might like Batman, you're doing yourself a disservice missing out on this series.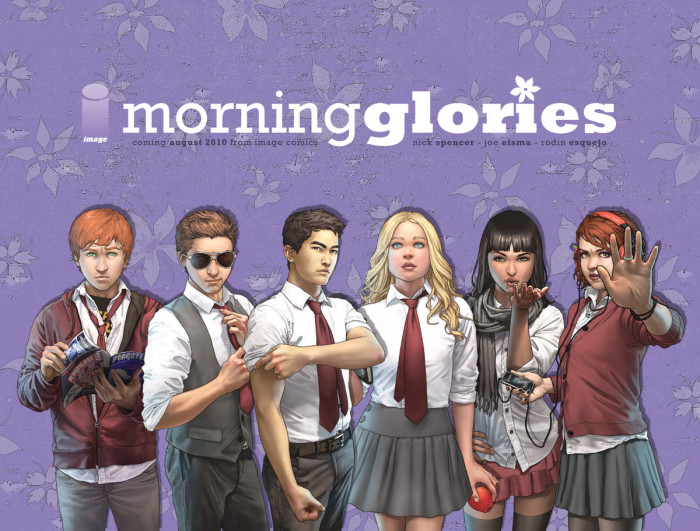 Morning Glories
The second you think you "get" Nick Spencer's mysterious, tortuous school for gifted youngsters, a huge Lost-ian twist spirals onto the page and suddenly you realize the one unequivocal truth of Morning Glories: you know nothing, Jon Snow.
There's a wave of "Weird school" books on the scene right now, and Morning Glories is a must.
Morning Glories Volume 1 Compendium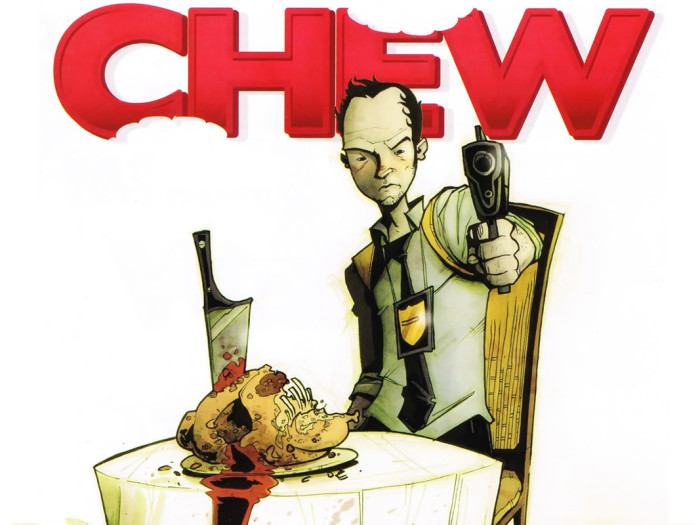 Chew
There's a chance that Chew is the most impressive comic book of the decade. The book is so instantly fully formed, with inventive concepts and stylistic decisions, that it feels like Chew has been on the scene forever.
John Layman and Rob Guillory have built a wonderfully unique world of superpowered eating (really) that somehow stays riveting, hilarious, and delivers the single most badass rooster you've ever seen in your life.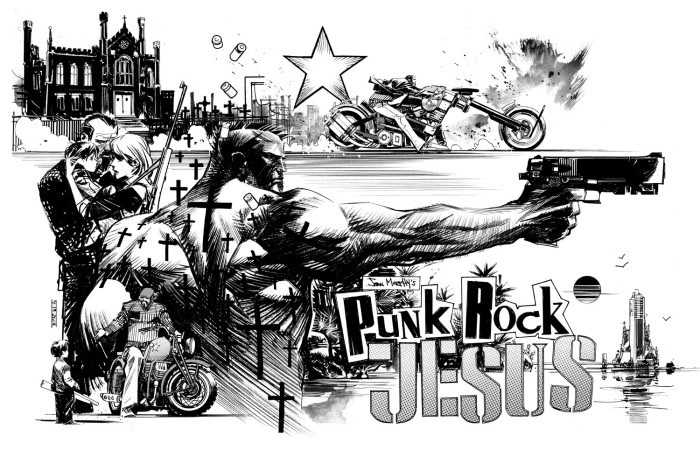 Punk Rock Jesus
My favorite comics miniseries of the decade. Sean Murphy has made a name for himself as the artist of Vertigo's The Wake with Scott Snyder, but it's his six issue solo series Punk Rock Jesus that made me a fan. The concept – a reality TV show starring a clone of Jesus Christ – sounds potentially hokey or crass, but Murphy finds a real heart and fascinating unique world to develop. Highly recommend this series.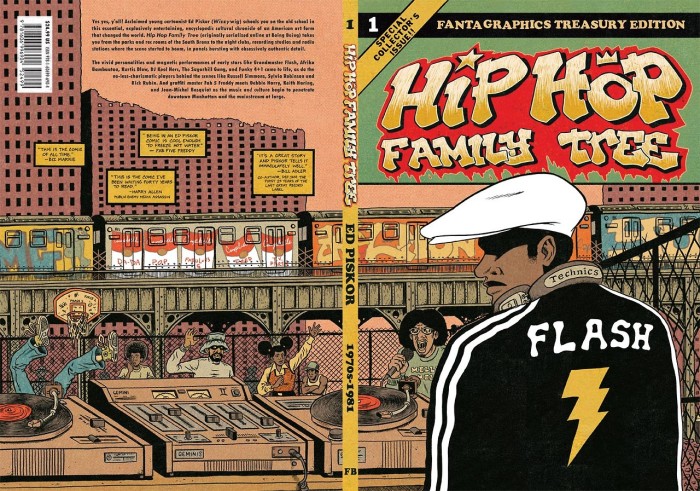 Hip Hop Family Tree
If you like rap, comics, or just completely amazing reported histories, Hip Hop Family Tree is for you.
Additional Comics to Catch Up On (Honorable Mentions)
Cullen Bunn & Vanesa R Del Ray's excellent horror comic about the mysterious Empty Man virus epidemic.
I didn't even grow up on either Transformers or G.I. Joe and this comic is still a nostalgic blast from the past.
A group of potentially crazy super-heroes meet like an AA group to discuss their continuing fantasies (or is that realities?) of heroism. What could go wrong?
The comic so self-published you can't even buy it on Amazon. Also the greatest ode to Suicide Squad we've seen (and then some).
Jeff Lemire's inventive time & space travel romance.
Bastards… from the South. This one hit "instant classic" mode almost impossibly fast.
Probably the most criminally underrated series on this list for being included in the honorable mentions.
Greg Ruck and Michael Lark have created a fantastic universe in the not too distant future.
Literally the most fun you can have with Albert Einstein and the scientists and brilliant men behind the Manhattan Project.
Likely Jonathan Hickman's best comic, and given his success with New Avengers and the above Manhattan Projects, that's saying something.
A warrior wakes up from cryosleep to save the Earth. Despite the familiarity Prophet just works.
If you're coming to Hellboy with only the movies as your guide, I highly recommend you give Mike Mignola and Dave Stewart's comic a shot. Turns out Hellboy is a pretty cool universe.
Similar to Mind MGMT in that the comic takes your notion of a spy thriller and reinvents the form on the fly. Great read.
Additional Comics to Catch Up On (Marvel & DC)
The Superior Foes of Spider-Man