Thanks to Dillon this week for our question of the week:
Just wanted to say first, love your site and your guides! As a new reader it has been awesome! I
have a question though. More asking for an opinion I guess. I've been following your Marvel reading order and I've been enjoying it, but I was wondering. Do you think all the jumping around is as enjoyable as reading through a whole series in order? Just trying to figure out if I should read trough a whole series I enjoy it follow a chronological order!
As a comic book reader, I can identify a handful of favorite reading experiences, and they follow different patterns.
For example, one of my absolute favorite Marvel binge-reads was the first 123 issues of Ultimate Spider-Man. I didn't pause to absorb the exterior Ultimate Universe even once, and although I have since realized I love the Ultimate Universe, this was a fantastic way to read Ultimate Spider-Man.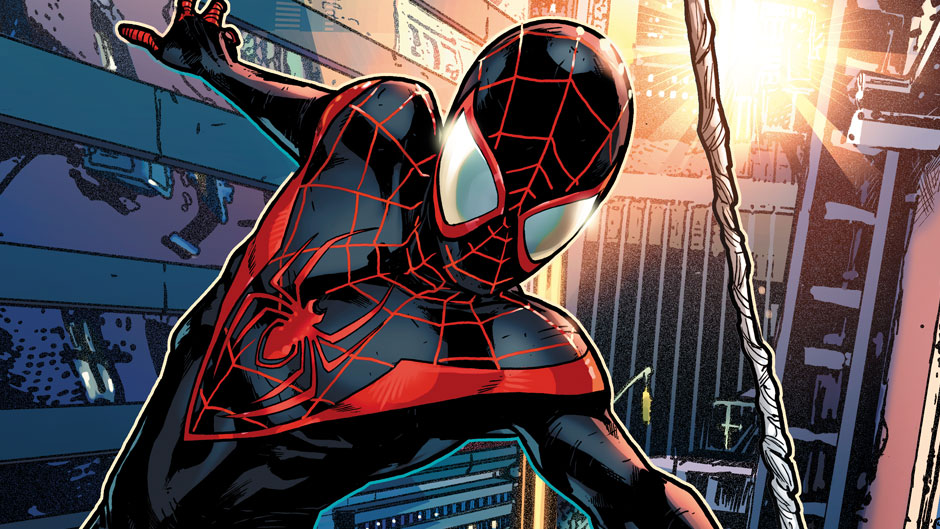 On the other hand, I bought and loved just about every issue of Marvel's 2015 Secret Wars, hopping from issue to issue, month to month, as if that was even a tenable approach to life.
I think part of the reason I enjoyed reading Ultimate Spider-Man so much without hopping around for the full universe experience is that creating barriers to reading a story inhibits the story.
Support For Comic Book Herald:
Comic Book Herald is reader-supported. When you buy through links on our site, we may earn a qualifying affiliate commission.
Comic Book Herald's reading orders and guides are also made possible by reader support on Patreon, and generous reader donations.
Any size contribution will help keep CBH alive and full of new comics guides and content. Support CBH on Patreon for exclusive rewards, or Donate here! Thank you for reading!
When you take a fuller approach to reading the Ultimate Universe narrative, suddenly there are barriers. You have to click around the Marvel Unlimited app, you have to use a Comic Book Herald reading order (he's a hack!), you have to read issues of Daredevil & Elektra that don't really do anything to impact USM… the list goes on.
So, when I was reading Ultimate Spider-Man, and found myself clearly enjoying the story early on, I just cut out the barriers.
It's a tradeoff, though. In plowing ahead with Ultimate Spider-Man, I knew I'd be creating confusing experiences for myself. Why is Magneto in prison during Ultimate Six? Why is Magneto… OH GOOD GOLLY ULTIMATUM WHY??!!!??!!

Now this tradeoff is exacerbated when you move over to Earth-616 proper. There are simply a lot more comics, and a lot more stories and interactions to reference.
Generally speaking, when it comes to non-event comics, I prefer to read the series in chunks, alongside similar chunks of other series from the same time period. You'll see most of the Comic Book Herald reading orders broken out this way.
It works for some readers, but personally I find it maddening to insist on hopping from issue to issue of differing narratives. Granted, this is just what comic book readers call visiting an LCS and reading monthly, but when you're talking about accessing a library app like MU, it's needlessly limiting.
The size of a story chunk is largely dependent on the creators and the narrative. You can read a LOT of Exiles comics in a row during the early 2000's because the books don't interact with the Marvel U as a whole particularly frequently. On the other hand, good luck making it through 10 issues of New Avengers without references to other books and event crossovers.
Ultimately, the decision comes down to each reader. If you find yourself immersed in the shared universe of Marvel, and the potential for interconnected storytelling, then I highly recommend you follow the reading orders and break up series as needed to get the full picture.
But if that begins to become tedious, find the comics you like and just barrel ahead like some kind of rhino with rusty brake pads. If you're looking for some good comics for just such an occasion, I recommend my 100 favorite Marvel stories from 1998 to 2015.
I'd also recommend you check out my guide on starting with Marvel Comics in simple terms, which helps address similar questions about approaches to reading Marvel.
Most importantly, as always, enjoy the comics!