Marvel events of the modern era have a tendency to beat the living daylights out of the decade's surprise comic book movie savior, Iron Man. Civil War positions ol' shellhead against his best friend and fellow Avenger, Captain America, Secret Invasion corrupted everything from Stark industries to Tony Stark's own biology, Dark Reign completely unmade the man, and Fear Itself got so dire we saw the return of a certain demon in a bottle. By contrast, Avengers vs. X-Men, the Marvel event that leads into Marvel NOW! was a walk in the park. Tony spends most of his time tinkering on devices to solve the situation, and although he only succeeds to varying degrees, it's a comparatively peaceful conclusion to a 60+ issue, four year run on the character from Matt Fraction and Salvador Larocca.
Marvel NOW's Iron Man Beginnings
In their Marvel NOW! debut on Iron Man, Kieron Gillen and Greg Land up the dramatic stakes for Tony Stark's life with the return of a familiar creation: Extremis. For those unfamiliar, Extremis was a six issue Iron Man story arc from comic book legend Warren Ellis and Adi Granov. It's the defining Iron Man comic of the past 10 years (likely longer), and Gillen and Land are smart to return to the Extremis well with their initial run on the character. Not surprisingly, we would later see Extremis gain even more noteriety while prominently featured in Marvel Studio's Iron Man 3.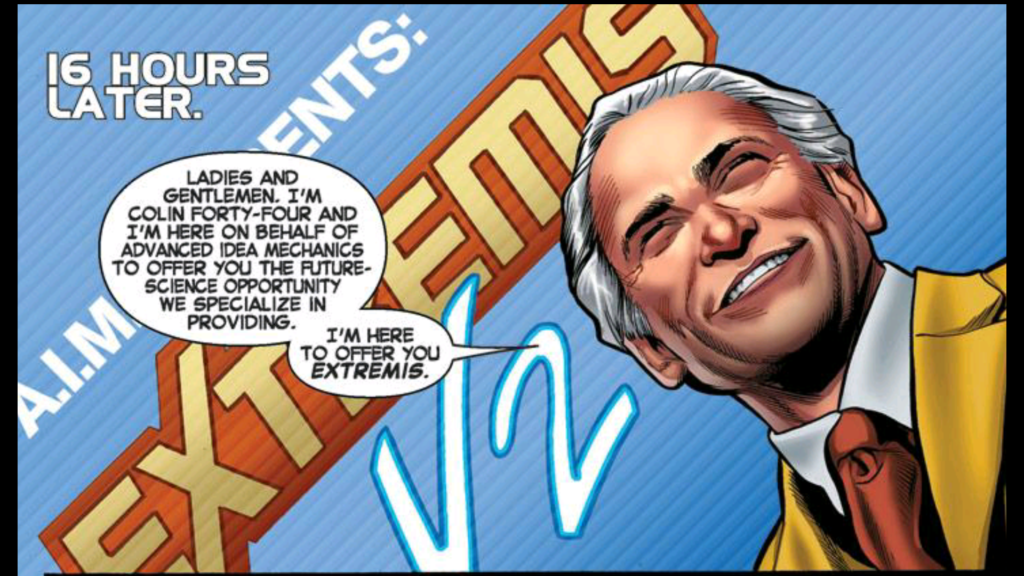 In issue #1, Tony investigates the black market sale of Extremis following the dramatic warning of a familiar friend. As you'd expect, the AIM auction of Extremis is now problem for Tony to shut down, but not before Extremis makes its way to 4 discreet locations across the globe. Quickly we have our first story arc taking shape: Tony must track down the remaining vestiges of Extremis and remove the power from anyone's hands. It's a story design similar to Armor Wars, where Tony decides his armor is much too dangerous for anyone to understand the designs, and hunts down all existing instances to shut them down vigilante style.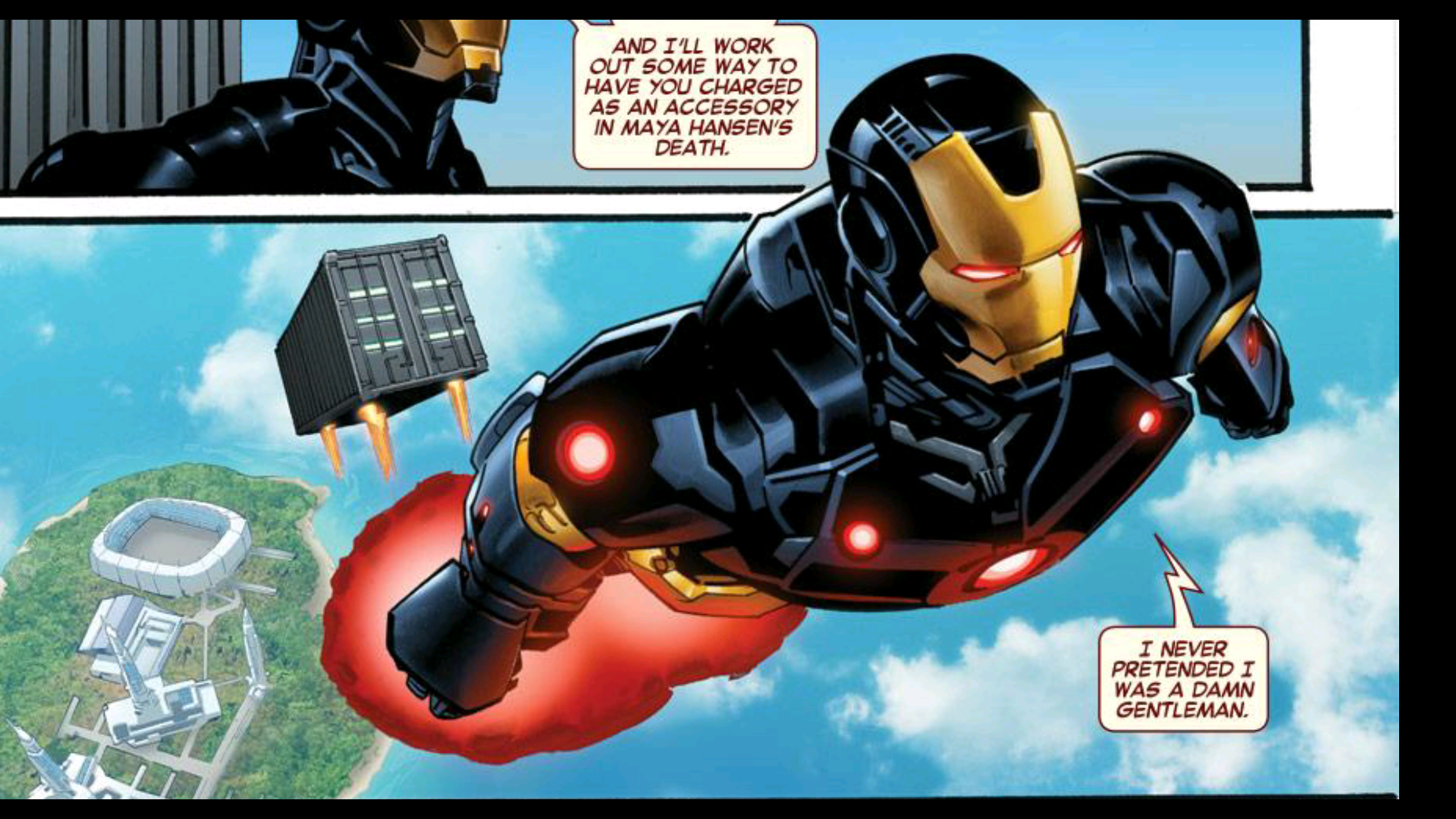 Along the way, Tony encounters a King Arthur obsessive hellbent on forcing Iron Man into a trial by combat with his armored "knights," Extremis-infused french zombie ladies, a Columbian drug dealer with a heart of gold, and an old friend living in a space station. Each issue is essentially a "one and done" style issue that focuses on the retrieval of one unique set of Extremis and its purchasers. The issues and new "villains" don't jump out the way you'd hope for a new Iron Man series, but fortunately the hunt does afford Tony the opportunity to test out some new armor.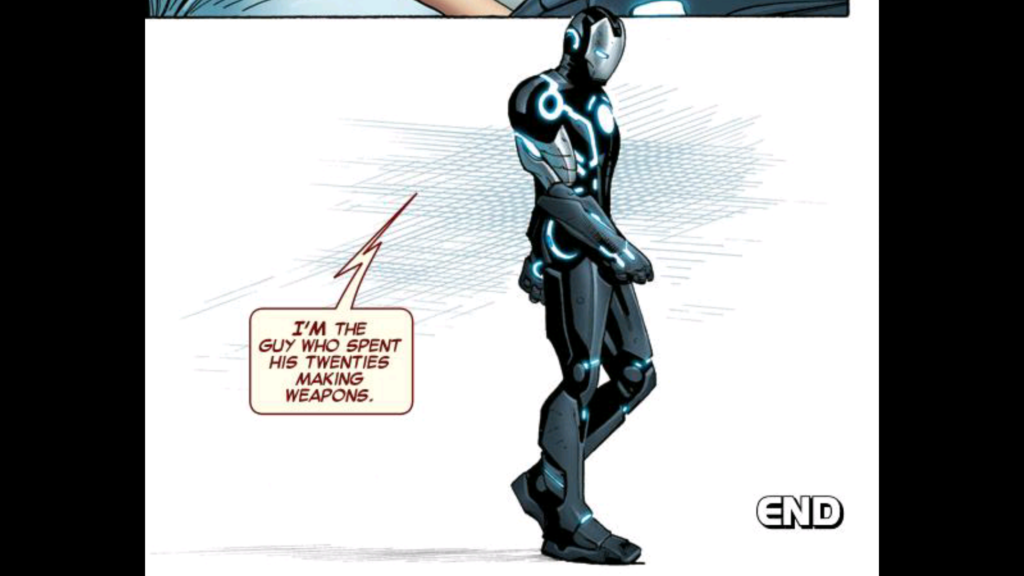 Iron Man NOW!
All in all, Gillen and Land's first 5 issues on Iron Man are relatively average fare, with a lot of potential displayed. It's clear that Gillen is going to have a lot of fun with the Robert Downey Jr injected humor of Iron Man, and he spends plenty of time focusing on Tony's girl troubles, Pepper troubles, and crisis of conscience troubles. And every now and again, he adds an expertly timed splash of humor and wit that fits perfectly in an Iron Man book.
Support For Comic Book Herald:
Comic Book Herald is reader-supported. When you buy through links on our site, we may earn a qualifying affiliate commission.
Comic Book Herald's reading orders and guides are also made possible by reader support on Patreon, and generous reader donations.
Any size contribution will help keep CBH alive and full of new comics guides and content. Support CBH on Patreon for exclusive rewards, or Donate here! Thank you for reading!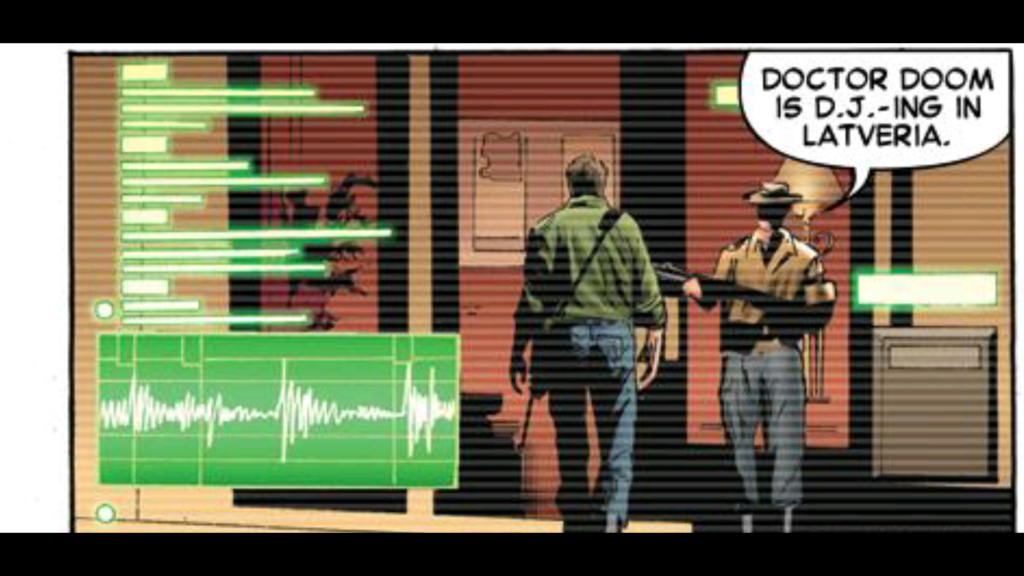 I believe both Gillen and Land have taken a lot of flak for their beginnings on Iron Man, and I'd argue that it's swung too far. This is a solid introductory Iron Man story, reintroducing Extremis, the basics of Iron Man and Pepper Potts, and Tony's overwhelming desire to do as much as humanly possible, even though he's already achieved so much.
The conclusion of this arc marks some major changes for the status quo of Iron Man and his place in the Marvel Universe, but for now this is a passable 5 issues of Iron Man that launch his place in Marvel NOW!
CBH Score: 3.5 out of 5
Read on Marvel Unlimited: Iron Man vol 1
Writer: Kieron Gillen
Artist: Greg Land
Publication: November 2012 – January 2013