Let's face it guys and girls: Agents of SHIELD Season One was disappointing. With a capital DISAPPOINT. Yes, things started to "Turn, Turn, Turn" following Captain America 2, but that simply saw Agents of SHIELD progress from a massive disappointment to a passable show filled to the brim with potential. The fact that the writers and showrunners seemed comfortable admitting they had to wait 17 EPISODES to finally get interesting (because of the Cap 2 movie tie-in) is completely and utterly…
You know what? This isn't about Season One anymore. It's in the past, and we'll never watch it again, even though the DVD was just released (seriously: not a DVD you need, although 4 and a half stars on 800 Amazon reviews is STUNNING). It's time to focus on how we make Agents of SHIELD awesome for Season Two, which begins September 23rd. I have some ideas:
Below you'll find the ultimate unsolicited plan for Agents of SHIELD season two. Some details are highly unlikely to be implemented by ABC (this might have something to do with the fact that I don't, in any way, even kind of work for them), but hey, you miss 100% of the shots you don't take. It's my humble opinion that this would go a long way to giving Marvel fans everywhere the Agents of SHIELD they want!
Agents of SHIELD Season Two: The X-Statix Overhaul
The First Five Minutes
Season two begins with Skye looking a bit rough and worn down, working on her computer. The scenery clearly indicates she's secluded somewhere in Asia. Our opening monologue:
"Agent Coulson: This is agent Skye. I don't have long. I am under cover in the lowtown district of Madripoor. Target acquired, but mission compromised. I found him Coulson. I found my Dad."
Support For Comic Book Herald:
Comic Book Herald is reader-supported. When you buy through links on our site, we may earn a qualifying affiliate commission.
Comic Book Herald's reading orders and guides are also made possible by reader support on Patreon, and generous reader donations.
Any size contribution will help keep CBH alive and full of new comics guides and content. Support CBH on Patreon for exclusive rewards, or Donate here! Thank you for reading!
At this point a menacing figure begins approaching Skye from behind. It's the same set of blood-stained hands we saw in the post-episode credits of Agents of SHIELD season one. Skye whips around and sees no one.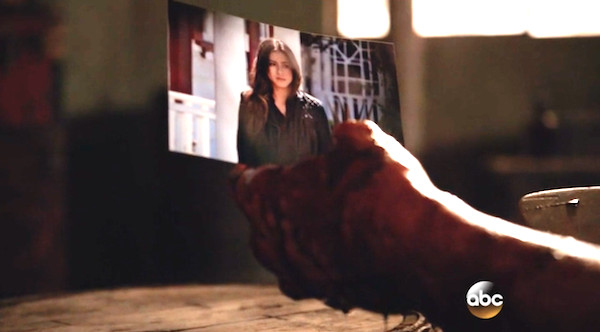 "He's… not what we thought. He's not human. He's a monster. I thought I could reach out to him and connect, but… you were right Coulson. He doesn't recognize me, won't even talk to me other than gibberish about my full potential and destiny. He keeps saying this word. I've never heard it before. Kree. What is that? Sounds like a fish. Maybe he wants to get sushi? I don't know. I need to get out of here.
Oh. Last thing, then requesting immediate extraction. The locals here call him Arahitogami. I looked it up, and it means a human god. Someone not quite human. An inhuman. Agent Skye signing off."
As Skye closes her computer an arm suddenly reaches out and grabs her by the neck. Skye screams and is lifted into the air to face her attacker. We get a full glimpse of him, a menacing inhuman drenched in blood, and it's here that longtime Inhumans fans will recognize Jolen.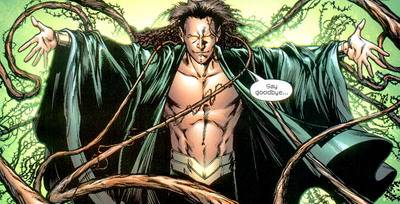 "Dad. Dad it's me!"
The inhuman stares at her for a minute. "I know."
A tree branch spirals into Skye's temple and either knocks her out or kills her. It's unclear.
Opening intro logo.
Why This Intro?
Just like that we've wrapped most of the Skye parenthood mystery that Agents of SHIELD has been slow-playing for a life-time. 5 minutes in we get our answer; monstrous inhuman dude named Jolen. No more of this milking uninteresting mysteries for an entire season.
Readers of Silent War will note that Jolen is in fact the perfect Inhuman to set up as a murderous father of Skye. Jolen is a charismatic, complex character with an extreme resentment of humanity. During Silent War #1 it's Jolen's over zealous violence that sparks the fear and hatred of Inhumans we see throughout that series: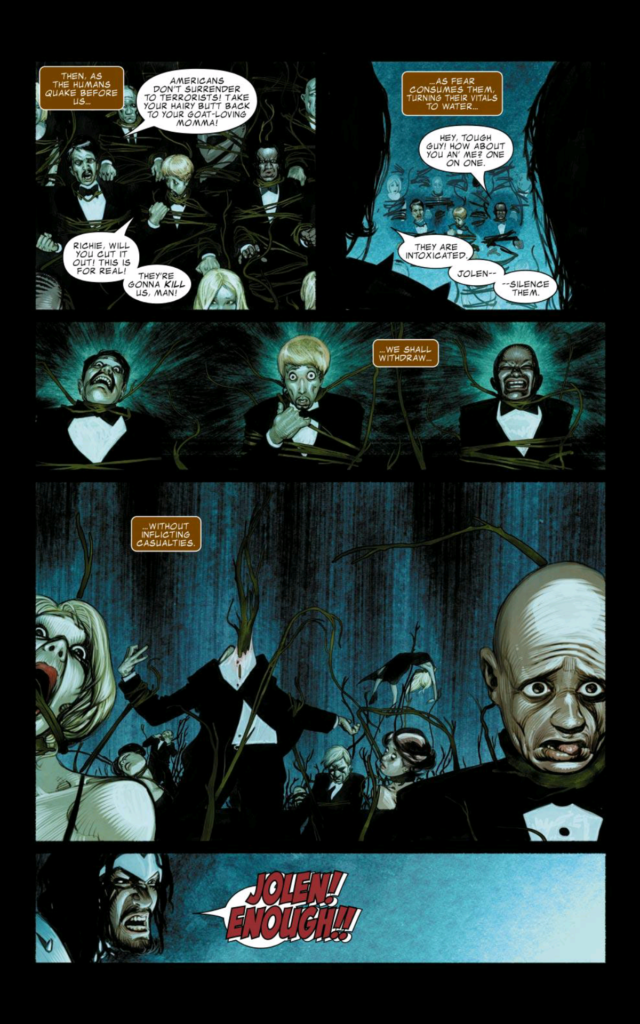 This will become increasingly clear throughout the episode, but the formatting also has the benefit of introducing the Inhumans to the Marvel Cinematic Universe. While a Marvel Inhumans movie might be a few years off, starting to introduce the race allows story-tellers all the powers, fear, and loathing that come with the mutants and X-Men (minus the actual rights that Fox has to those specific characters). It also offers a unique connection to the Marvel cosmic universe, as the Inhumans are of Kree descent, which should tie-in nicely with a released Guardians of the Galaxy movie and the mysterious blue miracle alien that provided Coulson and Skye their cure formula in S1.
Added benefits here include everyone's reaction to that opening 5 minutes. Skye immediately taken out of action and possibly killed, her father's identity revealed, AND a crazy inhuman rambling about his Kree destiny? If Twitter doesn't explode, I'll buy you a burrito.
Then Action, Followed by Action, With a side of ACTION
We come back from the credits to a brief glimpse of Coulson's new SHIELD. Remember, at the end of AoS season one, Coulson was put in charge of rebuilding SHIELD. I prefer a slightly more established, but still in progress SHIELD here, operating out of the secret bunker manned by Patton Oswalt's Eric Koenig. As far as we know, SHIELD is still very much decomissioned following the events of Captain America 2, so must still be operating in some form of stealth mode.
Coulson is at the center of all the action, surrounded by unknown SHIELD agents fielding distress calls (this would be a great time to work in Abed). We get some quick glimpses of interaction between Melinda May, Agent Tripp, and Agent Simmons, standing outside a hospital bed with Agent Fitz. Fitz is in a vegetative state, but he is responsive. We know this because Simmons built a device that allows Fitz to communicate telepahtically with anyone wearing a particular ear piece. He is unable to move his mouth, but in this way he is able to speak.
Skye's communication comes in and the core team is off to Madripoor to rescue her. Little do they know it's already too late.
The team arrives at the source of Skye's communication, only to find a blood-soaked floor. Cue the obligatory Admiral Ackbar "It's a Trap" from the character of your choice.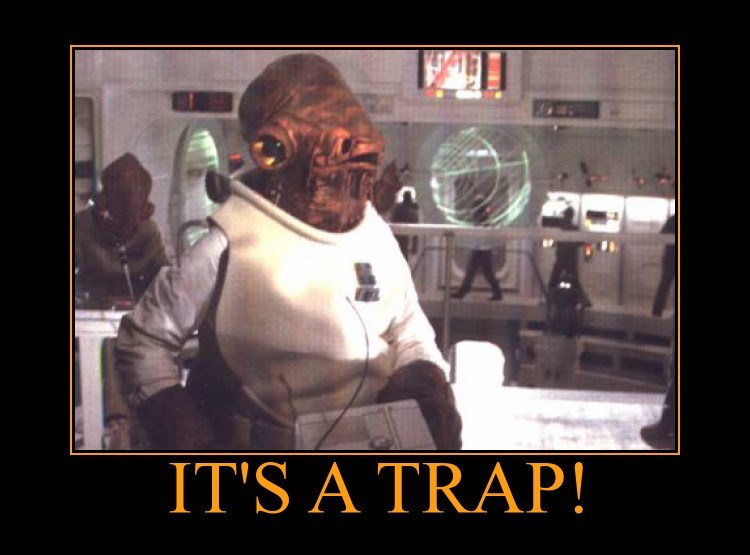 Before Coulson can call for back up, the Inhuman is attacking them. Simmons has taken the in-the-field tech role in Fitz's absence, and begins reaching for a SHIELD weapon while Tripp and May engage in hand-to-hand combat with the Inhuman.
I'll allow you to imagine the specifics of the action sequence, but essentially the Inhuman clearly outmatches the team. Coulson barks orders and takes shots when he can, but with May and Tripp locked in close combat, he's unable to do much but focus on giving Simmons orders. May and Tripp are knocked around but hanging in there until Simmons is able to pull out a targeted electronic pulse coded to the Inhumans specific DNA string (which a device created by Fitz is able to sequence from across the room).
Before Simmons is able to pull the trigger on the pulse, we see the Inhuman's blade spiral through Tripp's mid-section and out his shirt in the back. Cue the overly dramatic responses of shock and horror as time slows down. Simmons completely loses it seeing her boyfriend Tripp die before her eyes and drops the weapon. She runs towards Agent Tripp as Coulson screams at her to focus, but it's too late. Before May can land a flying drop kick the Inhuman flings Simmons across the room into a concrete wall. Her body crumples to the floor and it's clear this is the end of Simmons.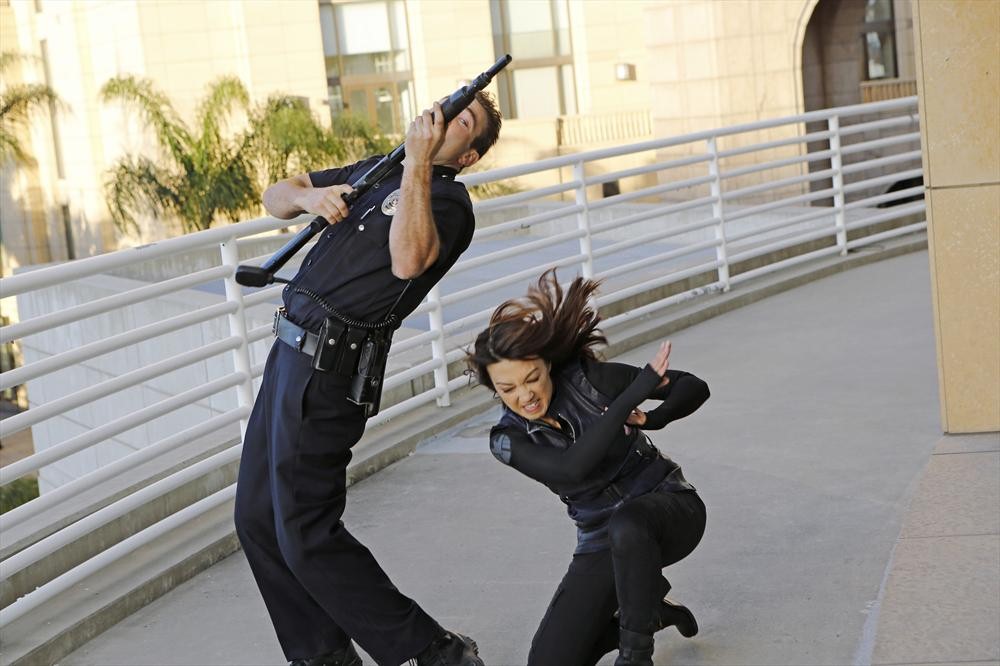 May flies into a blood rage as Coulson races towards the trigger, only to find it's been smashed in the battle. Cue 5 minutes of May fighting her ass off against the murderer as Coulson calls for backup and tries to work through another solution with Fitz over their communication device. May fights an epic battle but is ultimately overtaken by a superior strength. She is knocked out at Coulson's feet, although still breathing.
"You have seen much, human," the Inhuman says to Coulson with his hands around his neck, recognizing a kindred spirit, someone who understands what he knows. "Perhaps less would be fitting."
With that the Inhuman tears out Coulson's right eye amid horrid screams. Coulson is left among the bodies of his team wailing. The Inhuman leaves without a word.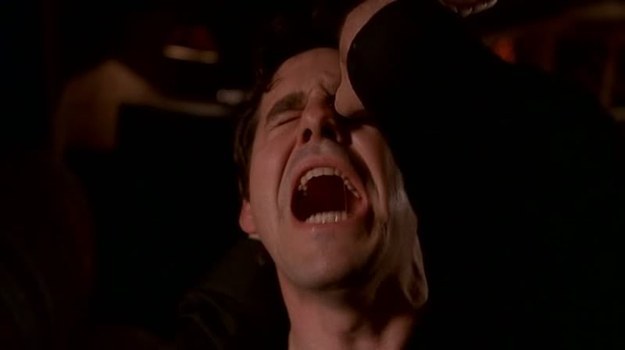 What Just Happened?!
With that, we have a completely revamped SHIELD. The core team is almost entirely wiped clean, leaving only an eye-patched (gotta have an eye-patch if you're the director of SHIELD), and deeply scarred Coulson to truly overhaul the team and how they function.
Welcome to Agents of SHIELD Season Two.
I'm aware that this is a dramatic approach, and that the existing fans of AoS in its current incarnation (of which there are many) will FREAK OUT. Some would swear off the show, at least for a minute. I'm also aware that this will almost certainly never happen, but think about what this would mean for AoS moving forward.
– Who isn't watching episode two after this return to the series? Suddenly the press is hailing a "Dark Agents of SHIELD," and a "fearlessness," and "writing and concepts derived from a truly extraordinary American." Even the fans who just witnessed the decimation of their favorite characters have to at least be curious what happens next.
– Much like the first issue of Peter Milligan and Mike Allred's X-Statix (at the time titled X-Factor #116) the story boldly declares that no one in this world is safe. You enter one episode feeling comfortable and familiar, and suddenly you're in completely uncharted, exciting new territory. This is how things should be in the Agents of SHIELD world. They're fighting monsters, Deathloks, Asgardians… and everyone is walking away virtually unscathed? It's ridiculous and completely removes any real stakes from the show. No more of that. Head on a swivel from now on, Agents.
–  The other essential change here is a brand spanking new SHIELD team! The original team was just not that compelling, and perhaps more importantly, they were extremely inadequete for the types of missions they routinely managed.
Amazingly, the type of show Agents of SHIELD wanted to be in season one has never been done well, in any medium. The realistic, day-in-the-life of an average citizen in a world filled with powered heroes and villain has only ever been done well at the street level. Comics like Powers or Gotham Central which deal with local law enforcement and their interactions with the caped crusaders of their world. Aside from possibly Astro City, I can't think of any comics that give you the equivalent of a day-in-the-life view of an Agent of SHIELD. Season one barely attempted to embrace this angle, which is a shame. We only ever saw the team flying around their private SHIELD plane (which… gas? Unlimited resources? Where are you even flying half the time?). We didn't see Agent Coulson at home. We didn't see Agents Fitz and Simmons at a family thanksgiving. Heck, even Spider-Man spends more time with his family and he's in 37 comics!
So if we're not going to go that route, it's time we made the move every comic book fan in the world wants: the Thunderbolts or Secret Warriors.
It's time for some superpowered Agents of SHIELD.
Aside from the obvious viewing improvement (a fresh team of 5 recognizable superpowered heroes and anti-heroes from the Marvel Universe sounds AWESOME), this type of new team formation makes infinite sense for Director Coulson after what he's just been through.
Coulson has seen too much. He witnessed HYDRA infiltrate and decimate SHIELD (and take over the world). He witnessed his close friend turn into both a HYDRA leader, and psychotic Deathlok. He learned that experimental alien blood brought him back from the dead. And finally, he just lost an eye and witnessed the untimely death of nearly his entire beloved team. How could you be a Director of SHIELD and not adjust to this new world? Fury did with the Avengers. Now it's Coulson's turn.
The NEW Agents of SHIELD Team
Melinda May
The only remnant of the original AoS team, and the new team's field leader. You thought May was cranky before? She's fighting angry with every breath this season.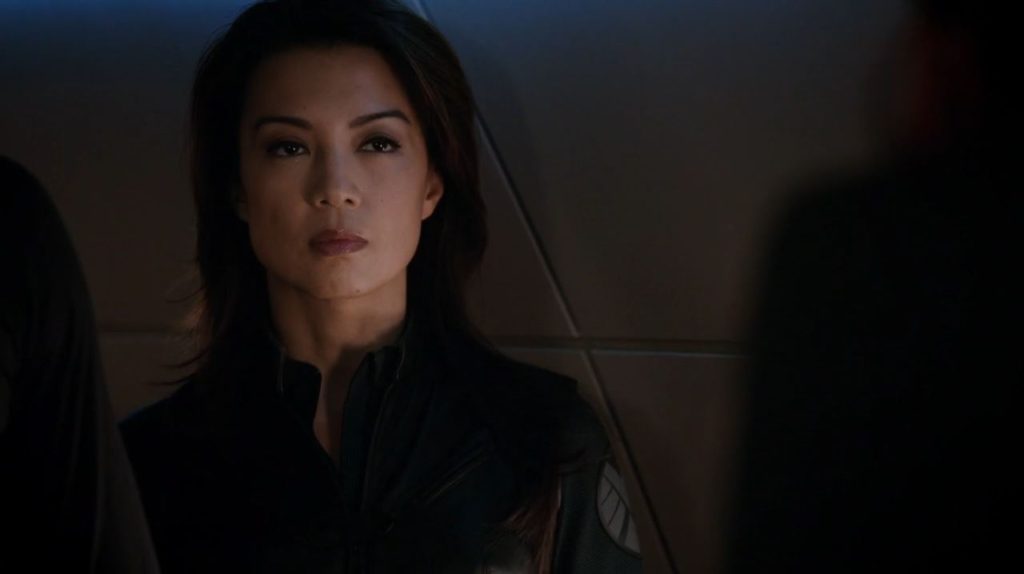 Mockingbird
As announced at San Diego Comic Con, Adrianne Palicki is already slated to play Mockingbird this season. Perfect. She'll integrate perfectly in our newly star-studded team roster.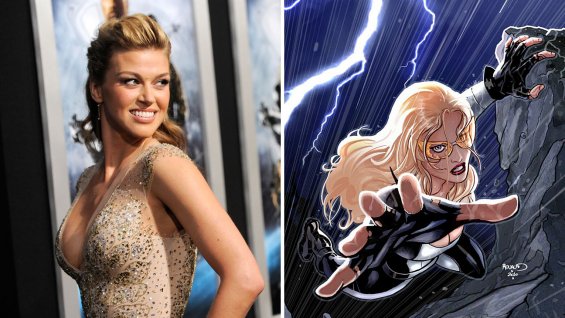 Monica Rambeau aka Photon aka Captain Marvel aka "I fought with Captain America one time"
I don't even have much of a rational for the inclusion of the one-time Avenger other than this:
1) Inclusion of anyone from Warren Ellis' Nextwave: Agents of HATE is a flawless idea and sets up a glimmer of hope that Agents of H.A.T.E. could be the next Marvel spinoff
2) She's a total badass leader from Baton Rouge who would lend some much needed diversity to the cast
3) If we're going to explore all this Kree alien blood infused in Coulson and Skye, and introduce the Inhumans, then it only makes sense to feature a connection to Captain Marvel. I'm assuming Kree-born Mar-vell himself is a little too high profile, but Rambeau fits the bill beautifully.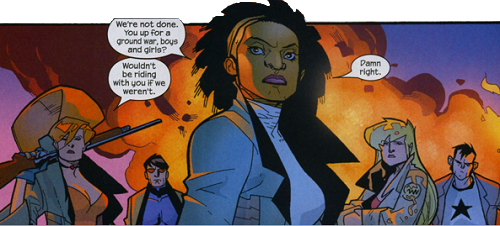 Blizzard
We already had him in a season one episode right? Why not integrate the would-be criminal in a makeshift version of the Thunderbolts? Young Donnie Gill is impressionable, generally unambitious and a bit of a c-list villain. He could easily play the comic relief role as our agent on something of a work release program.
More interestingly, during Marvel's 2013 Infinity event, it was revealed that Blizzard possessed a latent Inhuman gene, undergoing terrigenesis during the Infinity Heist miniseries. This is perfectly in line with all the Inhuman revelations elsewhere in my Agents of SHIELD season two.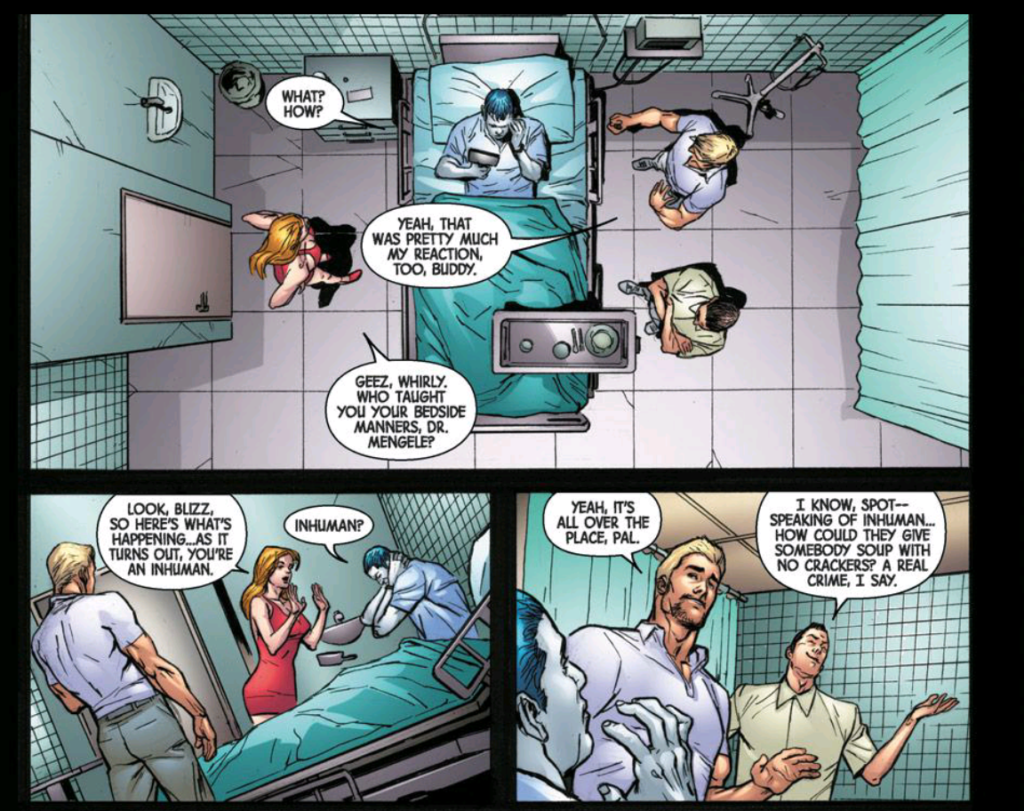 The Absorbing Man
Admittedly, Radioactive Man was my initial choice, but since the Absorbing Man has already been cast and announced, let's see what Crusher Creel can do as a Thunderbolt. A particularly interesting opportunity given that the Absorbing Man is almost NEVER a study in redemption. He's a genuinely terrible guy who Coulson will have to keep on a very short leash. Think of how Norman Osborne handled Bullseye during Dark Reign; that's what Coulson will have to do to an even greater extent with Crusher. Crusher is a legitimate heavyweight and an exciting addition to the Agents of SHIELD roster.
Brother Voodoo
And finally… Let's introduce some darn magic! With a Dr. Strange movie on the horizon, it only makes sense to lay some groundwork with the one-time Sorcerer Supreme!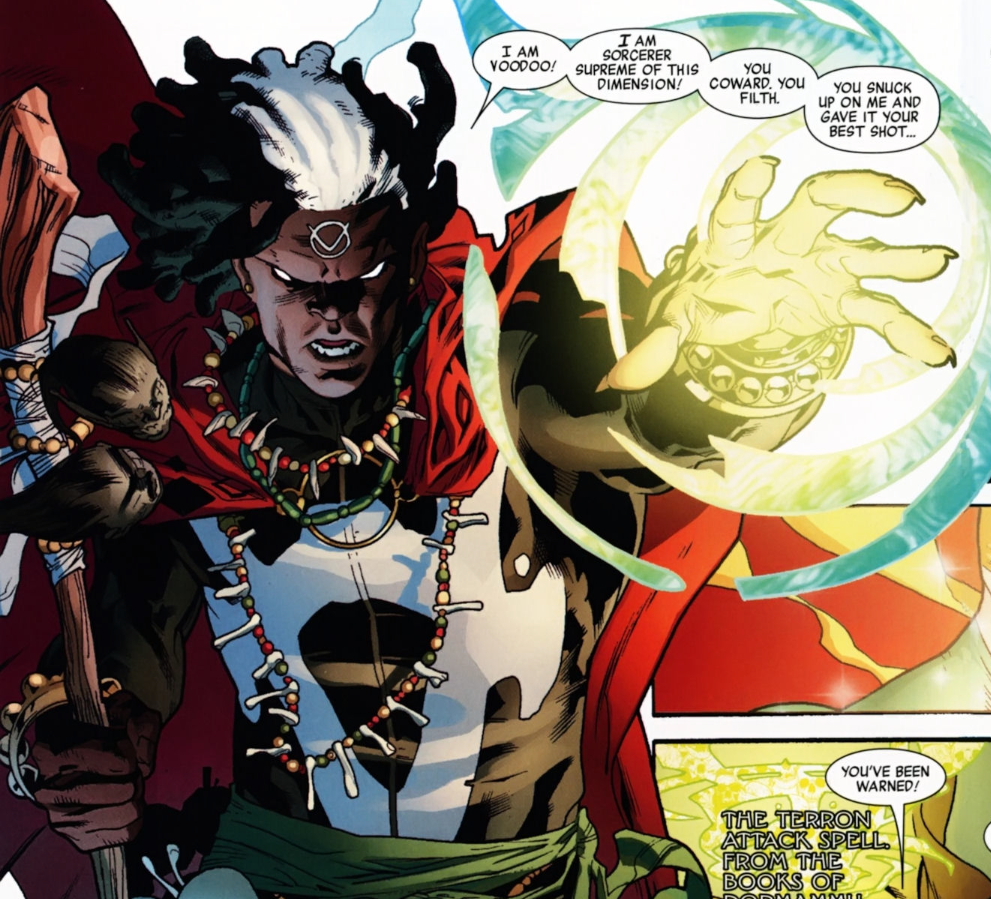 Agents of SHIELD Season Two Rules
1) Make it Clear Who We're Fighting
Season two (under my iron fisted, yet subtly gentle touch) will have plenty of assembling episodes. Coulson needs to gather a team of experienced and powered individuals, identify talent, etc. I think those episodes will be a lot of fun, but there should always be the machinations of our inhuman menace lurking in the background.
At first it will seem as if Skye's father, the mysterious, murderous inhuman is the ultimate enemy. This will feel like a serviceable big bad, especially considering the damage he just caused SHIELD. But as any Marvel fan knows, you always need one bigger trick up your sleeve, and we'll have that here in season two. The AoS showrunners had the right idea with the Clairvoyent, but the execution and reveal let a lot of fans down.
And that's why our ultimate big bad in season two is none other than Maximus the Mad.
And Zodiac, alongside the Kraken and the villainous espionage of an underground HYDRA.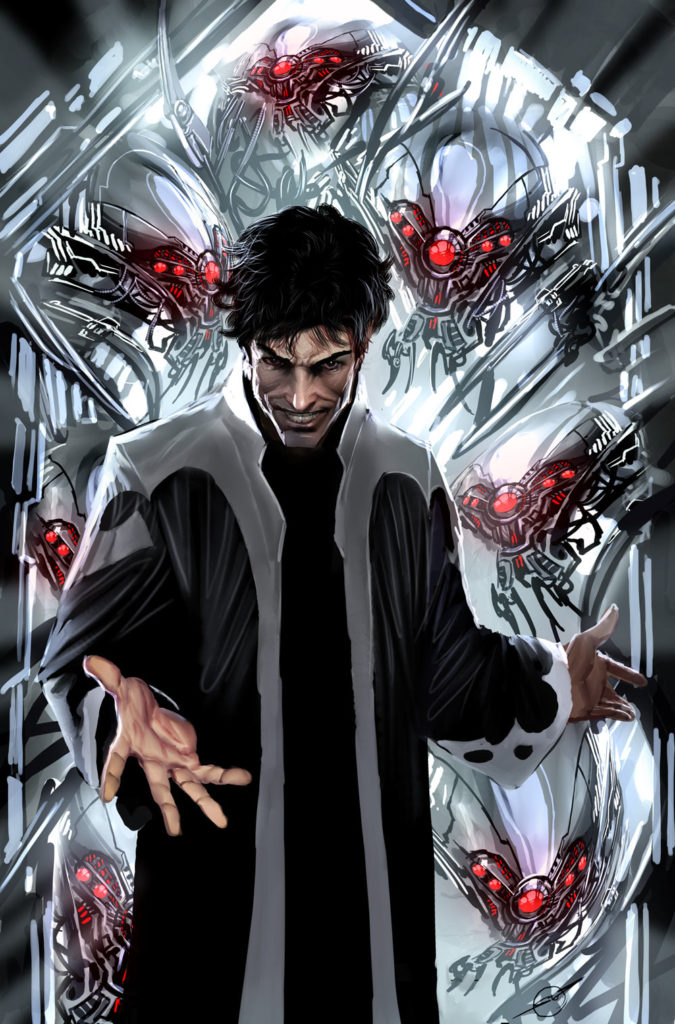 2) Inhuman Serial Killers – Do It
I don't care if it's hardcore mimicking Heroes season one, our inhuman monster, Jolen, will be a serial killer hunting down powered individuals. This is why Coulson has such a compelling argument for bull-headed, stubborn criminals to join his Thunderbolts initiative. They'll be safer.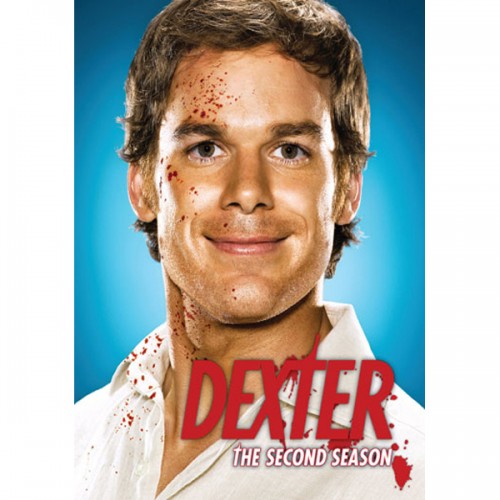 Instead of investigating random supernatural artifacts (hey, a norweigan couple – big Sigur Ros fans – found a staff? You guys want to check it out?), our new team investigates super-powered murders when they aren't preventing full on mayhem. Remember – the director of SHIELD is called the 'Top Cop.' Let's put the police procedural back in a super powered world – it works for a reason.
3) The Agent Ward Rule
Ward gets a maximum of 2 episodes in season two, and one of them has to be truly high stakes, life or death, "listen we better get Ward involved because everything is going to absolute HELL and we have no other options."
Here are Ward's episodes. The first is the first episode, before Madripoor. Coulson is walking down a facility hallway examining a sweet artifact weapon recovered from HYDRA. There are muffled, piercing screams in the distance. He makes it to the end of the hallway and waits a moment. Agent May exits with blood ALL OVER her hands. She is holding what appears to be a human ear in her left hand.
Coulson: "You didn't…"
May: *says nothing*
Coulson: *shrugs and walks inside*
Ward is strung up and beaten bloody. He has both ears, but May may have been performing some version of psychological torture.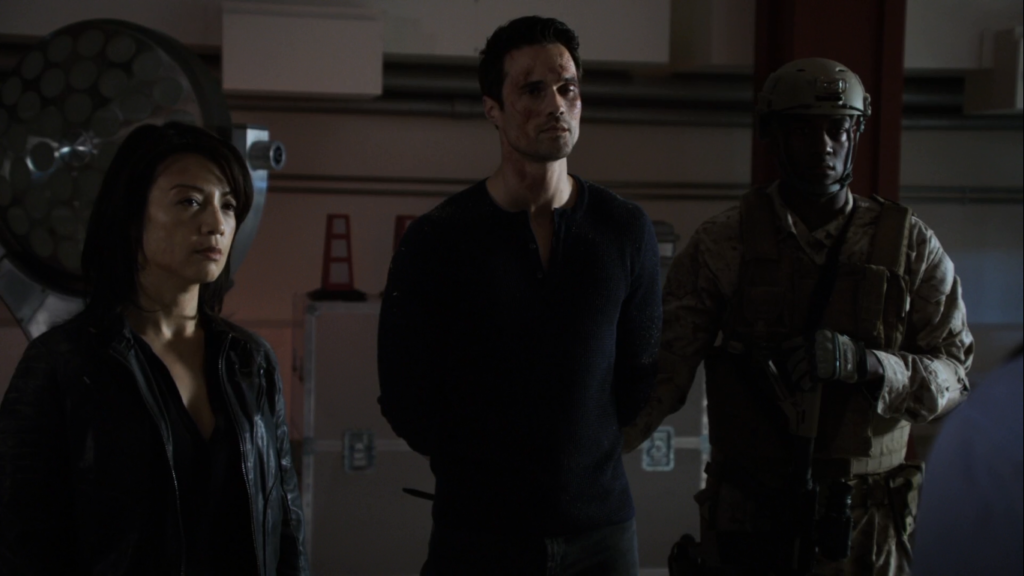 Coulson: "Hopefully you can hear me, but it doesn't really matter. I just wanted you to know, you would have had a life here Ward. You would have had friends and a family that would die for you. And I wanted you to think about that while you waste away in your cell in the Fridge. Now you have nothing. No one. You'll fade into the earth and no one will ever wonder what became of you."
Ward stares coldly back at Coulson and says nothing. He gets no llines. Don't blow this.
Coulson: "Oh, and one more thing. HYDRA's done Ward. Garrett is done. No one is coming for you. Not now, not ever. Have a nice time."
As Coulson walks away the camera zooms in on Ward's face to reveal the beginnings of a smile.
4) The War on All Fronts Rule
Coulson is the Director of SHIELD now. Let me repeat that: Agent Phil Coulson is now the DIRECTOR OF SHIELD. He doesn't have just one problem to solve. He doesn't have just one little bitty Deathok factory. He has ALL of the world's problems.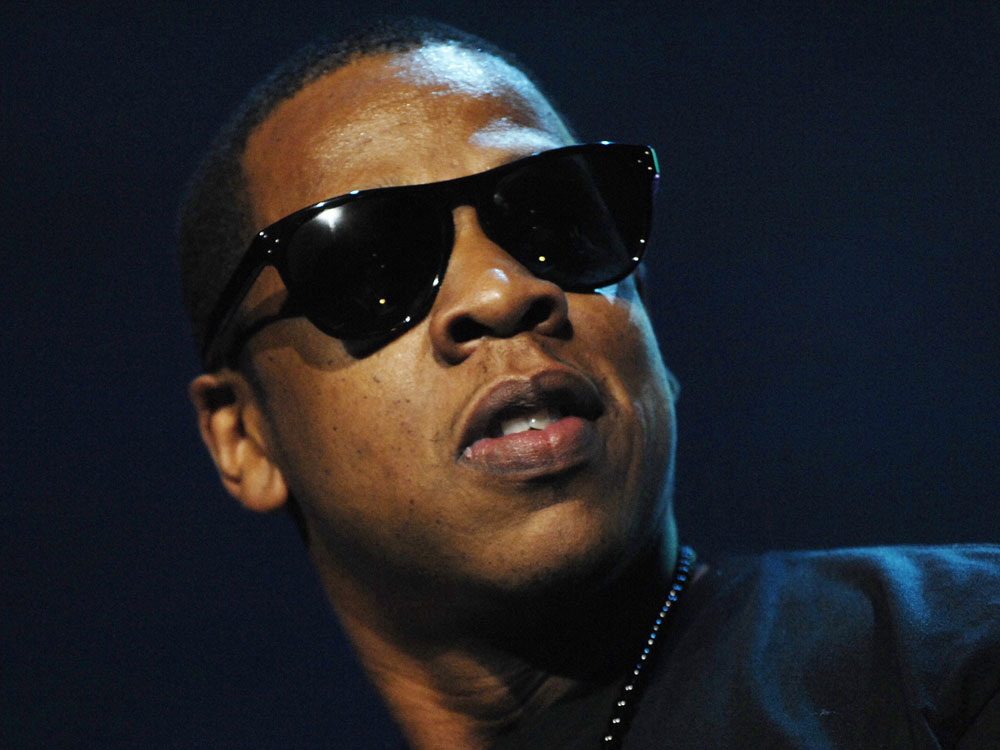 This means we need wheels within wheels of major, threatening villainy. The still breathing remains of Hydra. The Hand. Maximus the Mad and his quest to be king of an Inhuman earth. Zodiac and the depths of secrets that come with a conclave of spies no one has ever heard of.
Big Bad becomes Big Bads. Life ain't easy for the Top Cop.
5) The Interesting Solo Episode Rule
Try to point to a single episode from Agents of SHIELD season one that experimented with the medium and made you think "oh man, that's really cool." It's a huge challenge. The only episode I'd even consider is the train heist episode where there's a VERY slight bit of chronal overlap. Everything else plays like the same serialized spy drama. If you've seen one of the first 16 eps, you've essentially seen them all.
In season two, this stops. Episode five is just Melinda May watching as her team is decimated again but sent back in time with a chance to save them all (a total copy of Warren Ellis' Secret Avengers #20 featuring the Black Widow, but hey, sounds awesome right?). Episode nine is from the perspective of a still immobile Fitz. Episode thirteen is just Brother Voodoo and Mockingbird on a date, unaware that Coulson is preventing mayhem all around them. Episode 15 is almost entirely inside Rykers Island Prison for superpowered criminals. You get the idea.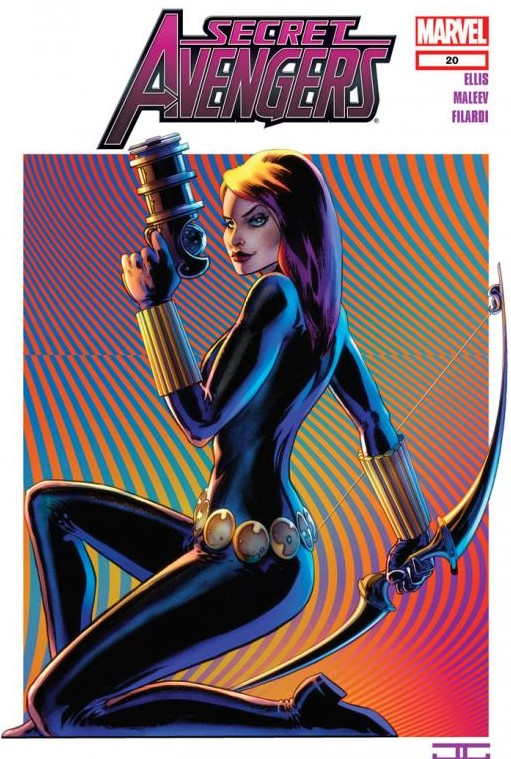 Honestly, with AoS we have an audience or rabid sci-fi and fantasy fans just chomping at the bit for story-telling innovation. So grab some Doctor Who, sprinkle in some Star Trek, and for the love of Westeros throw me some Game of Thrones. Even a flawed effort will at least be interesting.
6) The Embracing the Marvel Universe Rule
You want to know the only reason I watch Agents of SHIELD?
I love Marvel comics. I'd watch a Millie the Model movie on Lifetime if it came to it.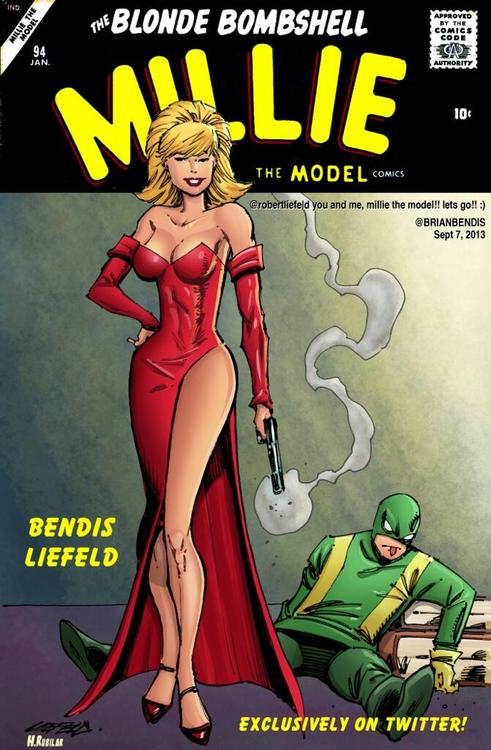 This is part of the reason it was so difficult to watch AoS seem almost embarrassed of its connections to the world of the Avengers throughout much of the first season. With the exception of deliberate and repetitive references to events within the Marvel Cinematic Universe, Agents of SHIELD only really became a part of the Marvel Universe after the events of Captain America: The Winter Soldier.
It's well past time to do away with that strange resistance. We can also stop apologizing for Agents of SHIELD with the logic that "Marvel might want to use this character in a movie someday." Even if that's true – and I highly doubt Marvel is plotting Megatek 2: Rise of the Tek, but then again, who saw Howard the Duck returning? – look at what DC's done with Flash. You don't think they want Barry Allen for a movie? Doesn't matter, and they have better TV shows because they aren't paralyzed with fear. If you're worried about overlap, just ask this guy how much of a concern it should be: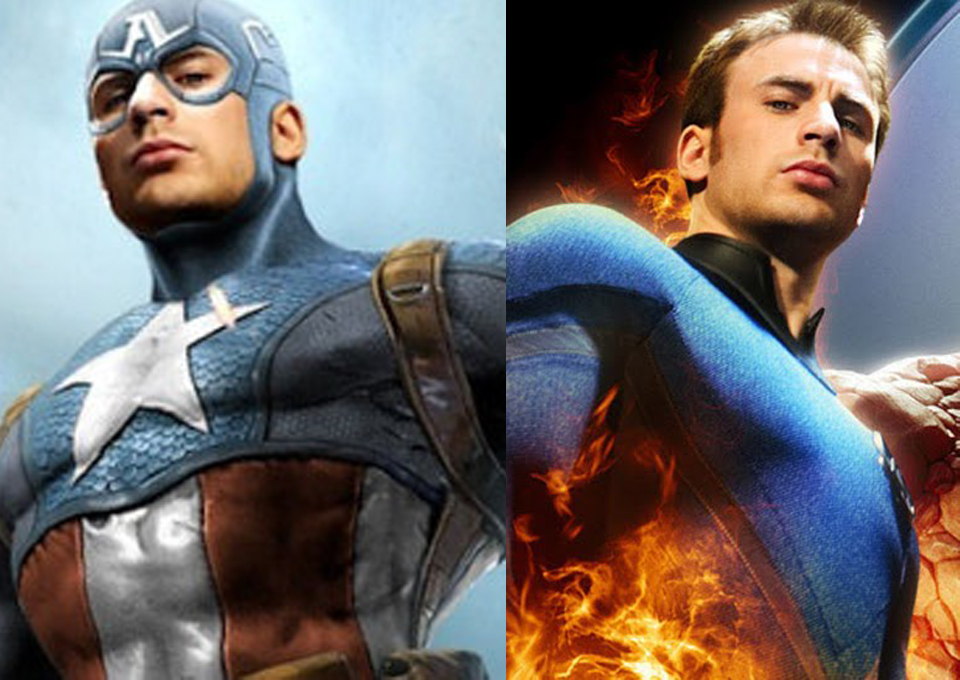 7) The Avengers 2 Rule
Similar to the above, but focused on only one episode about midway through the season. We need to get an Avenger in Agents of SHIELD. Any Avenger will do.
In season one, it didn't make a lot of sense for the Avengers to be included in the team. They didn't really need to interact with Coulson and his team, and you can't blame ABC for not wrangling Robert Downey Jr for 15 minutes of TV time. Samuel L Jackson was impressive enough.
But here's the thing: Agents of SHIELD season two is the only Marvel Universe contact we'll have for eight months, and the only earth-bound MCU action for a year. It's actually highly essential in developing the landscape following Captain America 2, and now that Coulson heads SHIELD it makes a lot of sense that he would have Avengers contacts.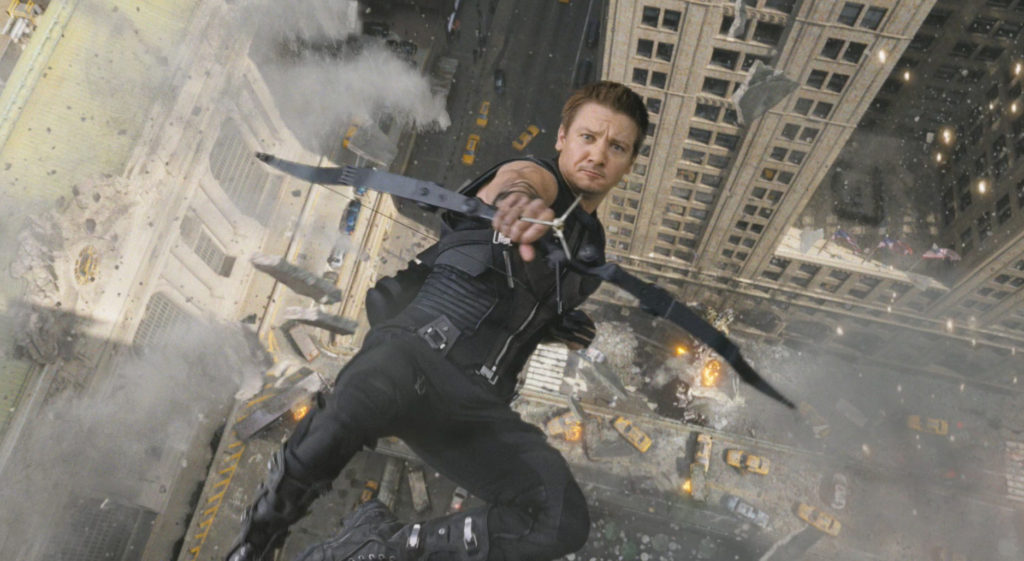 And if they're on the trail of one Baron Von Strucker, last seen in the post-credits reveal of Cap 2? Even better.
8) We're Going to Space
We didn't just introduce Guardians of the Galaxy so we could continue to pretend the universe consists of threats only from Earth and the 9 realms. Season one of Agents of SHIELD played off artifacts left behind by the space invaders of Avengers, but it's high time we actually took Coulson and company into the stars. After all, Coulson has to discover the interstellar graphics installed behind his eyelids. Which brings us to…
9) Coulson Launches S.W.O.R.D.
We have all sorts of threats in space, we have Thanos on the horizon, and we have Kree heritage infiltrating the very essence of Coulson and Skye. And then we have a completely decimated SHIELD barely able to keep up with the threat of HYDRA at home. This means it's time for Abigail Brand and S.W.O.R.D.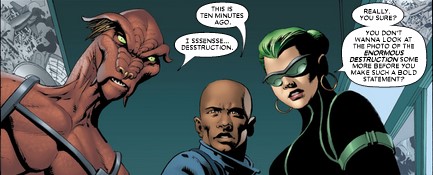 In Marvel Comics, SWORD is basically SHIELD in space. It's that simple, and makes perfect sense given the current direction of the Marvel Cinematic Universe. The other major upside to a few SWORD episodes within AoS season two? Spinoff potential. SWORD has "Marvel's Torchwood" written all over it.
10) Skye Goes Bad
First off, just typing the words "naughty Skye" is going to send a subset of AoS fans into uncontrollable conniptions. While my initial draft of this Agents of SHIELD revamp admittedly wiped the slate entirely clean (see also: literally everyone but Coulson died in episode 1), I think we keep Skye around for a few reasons. One, I totally have a crush on Chloe Bennet. I said it. Don't tell Clara from Doctor Who. Or my wife.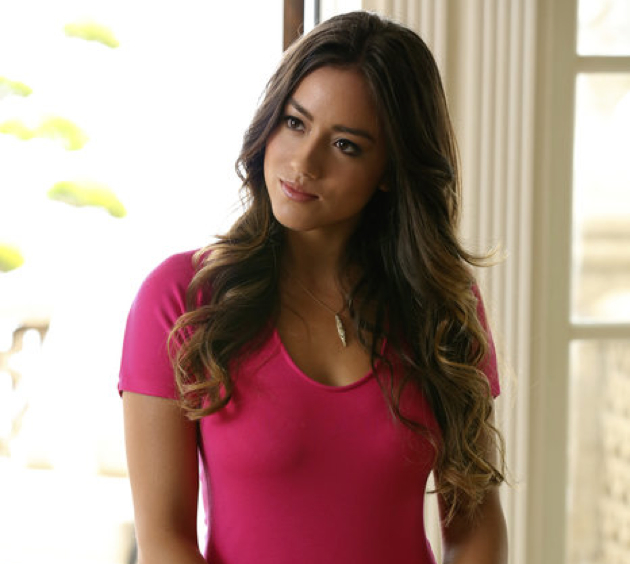 But Skye's also both our entry point for casual fans and heavily tied to the Kree/Inhuman/Coulson connection. Killing her off would be senseless and erase a few worthwhile plotlines. So instead, we double up on one of the first season's best moves, and recreate Skye as an evil inhuman exposed to the terrigen mists by her murderous father.
There's a long history of this in the Whedon-verse, from Buffy to Dollhouse, and Dark Skye would give the character and Chloe Bennet the chance to show off her range.
And there you have it. Agents of SHIELD season two. What do you think? What would you do different with the show? What do you love that you would keep? Do what feels right to you in the comments!