Arrow has kicked off with two great seasons. Season 1 gave us Ollie's origins and his experiences on the island. It recreated the "Dark Archer" as the vengeful Malcolm Meryln and actually gave him a purpose (unlike the comics). Season 2 was amazing with Manu Bennet's Slade Wilson/Deathstroke upping the stakes for the Arrow and his team. Clearly The CW knows how to use its villains for this show. After all they've included Bronze Tiger, China White, The Clock King, Deadshot and many other DC favorites. Given Queen's small roster of iconic villains, what new villains are going to challenge the Arrow this season? Here's a list of some baddies who could give Ollie a run for his money.
1. Count Vertigo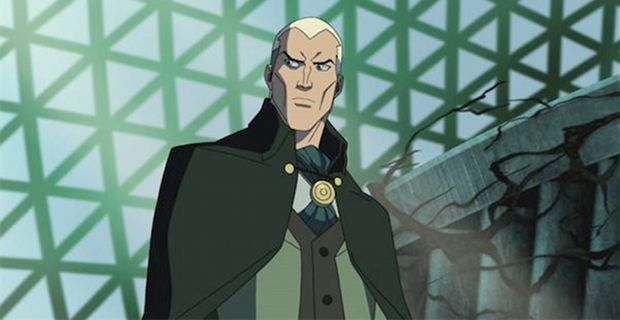 To be fair, this one has already been confirmed. It appears that Peter Stormare is going to replace Seth Gabel's "Count" in the show. I have to say, I am excited about this change. Seth's "Count" always seemed like just another drug dealer and did not do the character justice. In the comics, Vertigo was an actual "Count" who always had a Dracula type of quality (along with the ridiculous power of making people dizzy). While Stormare's "Count" is probably in the drug business as well, I hope to see him more as a drug kingpin rather than a drug dealer. In other words, a white-collar criminal, someone out of town who comes in and revamps the first Count's operation. Hopefully this Count will be the archenemy that the Arrow deserves.
2. The Riddler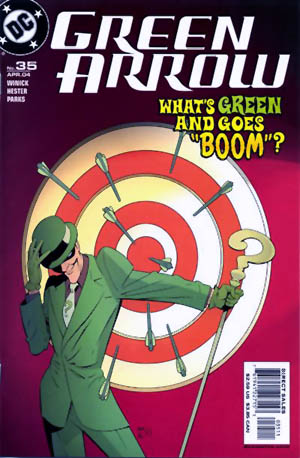 Wait! I know you're probably questioning whether I know anything about comics, but hear me out. The Green Arrow has encountered the Riddler before in Star City (Green Arrow vol. 3, issue 35). This would give an interesting twist to the flow of the show. I liked how the show-runners did the Clock King (the mastermind working behind the scenes) and thought this would be something similar they could do this season. The Riddler could escape from Arkham and pursued by a black suited figure. Meanwhile, Dick Grayson a representative of Wayne Tech could be in town for Queen/Wayne business deal. Thus we can have a young Nightwing and the Arrow team up and take down this genius villain. The show has borrowed from Batman characters already (Huntress, Cyrus Gold, Harley Quinn, Dollmaker), so it wouldn't be too far fetched to bring in Nightwing.
3. Captain Boomerang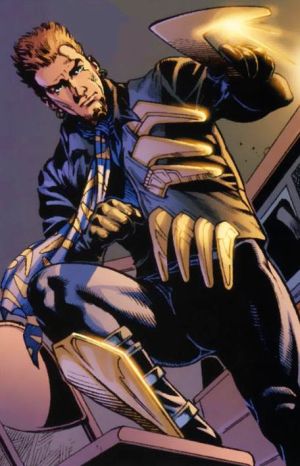 Yes, he's a Flash villain, but that's what makes it great! Fans will be waiting for one crossover episode and this seems like an excellent way to do it. Barry could be following a lead on a thief (Boomerang) back to Starling City (queue Barry/Felicity romance). Meanwhile Boomerang could be planning to steal some high tech software from Queen Co. with his custom made boomerangs. At the end it could be revealed that Amanda Waller had sent Boomerang to steal this technology,as I'm fairly certain Waller will be an antagonist this season given the end of last season. This could also tie Boomerang to the Suicide Squad, adding another member to their lists. Finally, the scenario provides an excellent opportunity for two awesome heroes to fight together on the small screen and probably boost ratings for both shows.
4. Onomatopoeia
Apparently during the first season the show-runners wanted to fit this iconic character in. In fact the "Mr. Blank" from one of the earlier episodes was originally the black clad villain. However, they did not feel that he fit the show's realistic feel at the time. Since then, Arrow has had time to grow. With the introduction of that "mirakuru" last season and the "Flash", meta-humans are becoming more plausible in this world. This being said Onomatopoeia would be a great villain especially because he is such a ruthless assassin. This could be very different that the Deathstroke cycle, because Onomatopoeia does not need to have a motive. In this way a much darker, more sadistic villain could come into play. In recent news a character named "Seth" has been cast as a major villain. Could this be Onomatopoeia in disguise? We'll have to see.
Support For Comic Book Herald:
Comic Book Herald is reader-supported. When you buy through links on our site, we may earn a qualifying affiliate commission.
Comic Book Herald's reading orders and guides are also made possible by reader support on Patreon, and generous reader donations.
Any size contribution will help keep CBH alive and full of new comics guides and content. Support CBH on Patreon for exclusive rewards, or Donate here! Thank you for reading!
5. Ra's Al Ghul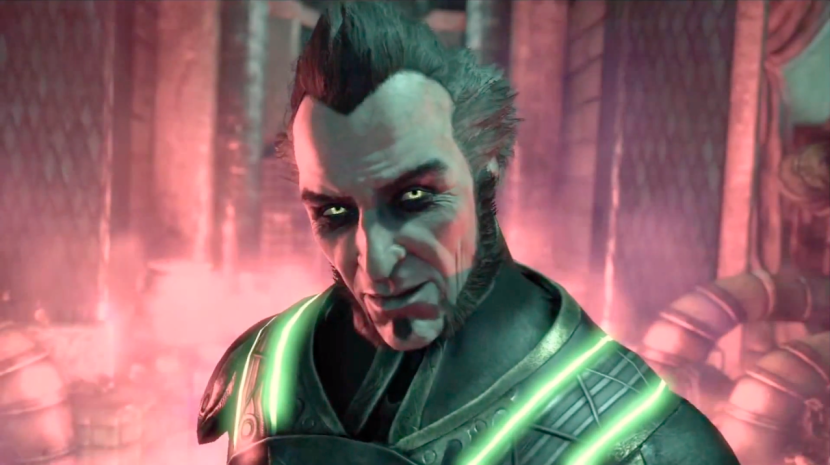 This was a horrible tease since we first heard the words "Nanda Parbat". We now know the showrunners will be introducing the Demon's Head. The situation would put Ollie and Sara on opposite sides, now that she's decided to return to the League of Assassins. Perhaps Ra's now agrees with Merlyn's previous assessment of Starling City and wants to destroy it. Who knows? However there is a danger introducing Ra's this early. Firstly, it brings in a huge villain, relatively early in the series. Secondly, how original can "Arrow's" Ra's be given his role in the recent "Dark Knight" trilogy? I am happy he is appearing in the show, but I hope the show-runners craft him carefully. Maybe they will "herald" his arrival with other characters from Nanda Parbat (i.e Sensei).
So what do you think? Any others that I'm missing? Leave your comments below and let me know!